Don't ignore the little things that bring you joy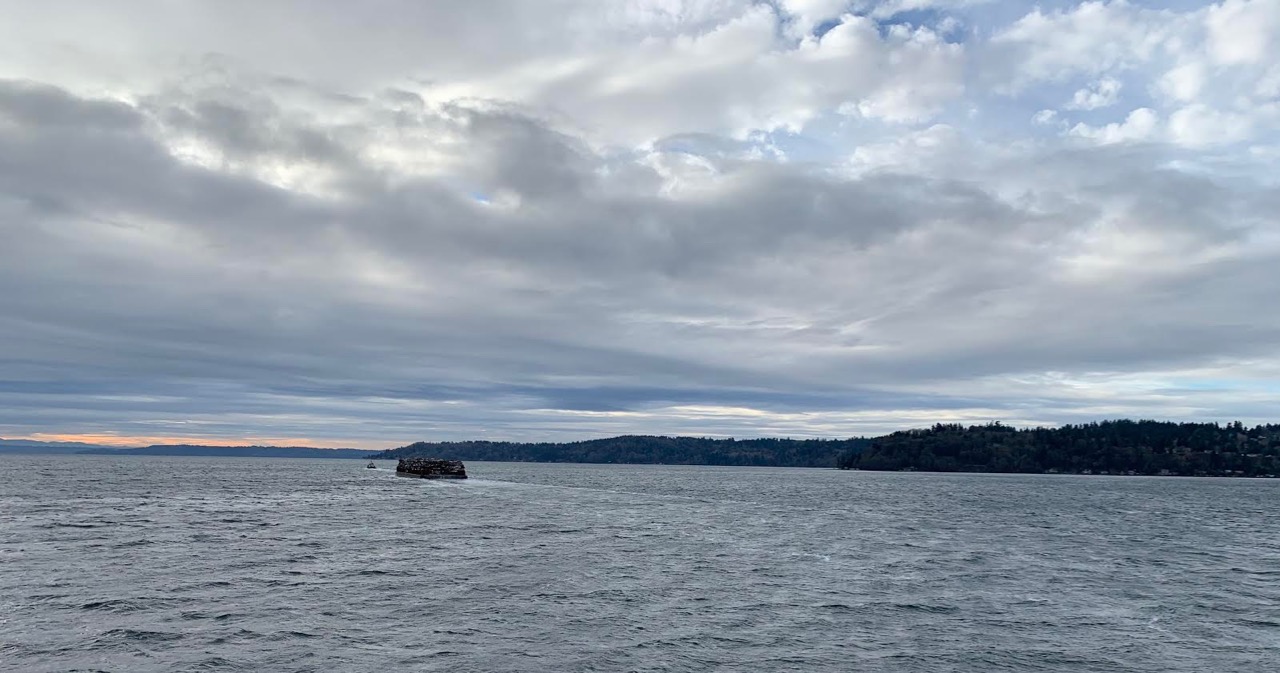 If we pay attention to our health, family and spiritual life, everything else will take care of itself. We shouldn't let life be so full of work that we don't have time to focus on the things that bring us joy. We must pay attention when the Lord is calling us to slow down.
It is easy to resist taking care of oneself if we run at full speed as though we are the only one who can get things done. We all need to set priorities, making sure we focus on Christ and not let that which is transitory rule our lives.
If we focus only on the things that haven't been done and ignore the little things that bring joy to our lives, we'll find ourselves in a rut. If we are constantly thinking of where we'd rather be living, or the job we'd rather have, or the work that still needs to be completed, we'll wake up one day and realize all we've needed for happiness has been right in front of us. We don't want to wait to enjoy what we already have.
With love in Christ,
Abbot Tryphon
Photos: Ships navigating the Salish Sea, near Vashon Island.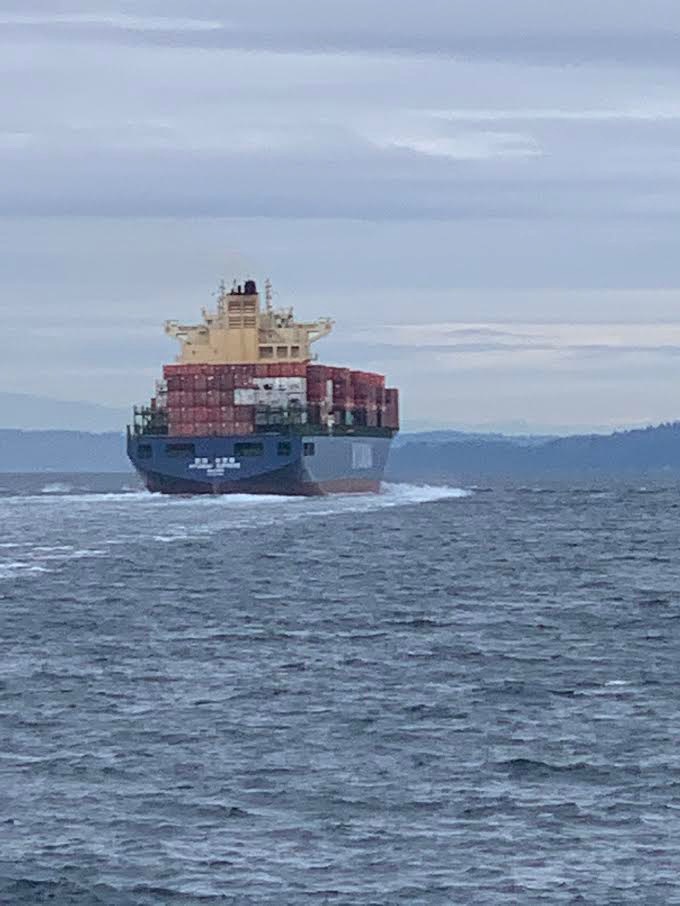 Thursday December 5, 2019 / November 22, 2019
25th Week after Pentecost. Tone seven.
Nativity (St. Philip's Fast). Fish Allowed
Apostles Philemon and Archippus, Martyr Apphia, wife of Philemon, and St. Onesimus, disciple of St. Paul (ca. 109).
Martyrdom of St. Michael, prince of Tver (1318).
New Hieromartyr Vladimir priest (1932).
New Hieromartyr Iosaph bishop of Mogilev, New Hieromartyrs John, Basil, Paul, Jacob, Theodore, John, Ilia, Alexis, Aphanasius priests and Hieromartyrs Gerasimus, Eutychius, Abenner, Sabbas, Mark and Martyr Boris (1937).
Venerable Paraskeva confessor (1953).
St. Yaropolk-Peter, prince of Vladimir in Volhynia (1086).
Martyrs Cecilia, Valerian, Tiburtius, and Maximus at Rome (288).
Martyr Procopius the Reader at Caesarea in Palestine (303).
Martyr Menignus at Parium (250).
Venerable Agabbas of Syria (5th c.).
Righteous Michael the Soldier of Bulgaria (866).
St. Callistus II, patriarch of Constantinople (Mt. Athos) (1397) (Greek).
St. Clement of Ochrid, bishop of Greater Macedonia (916) (Bulgaria).
St. Germanus of Eikoiphinissa in Macedonia (9th c.).
Martyrs Stephen, Mark, and Mark (another) at Antioch in Pisidia (4th c.).
Martyr Agapion of Greece (304).
The Scripture Readings
2 Thessalonians 2:13-3:5
Stand Fast
13 But we are bound to give thanks to God always for you, brethren beloved by the Lord, because God from the beginning chose you for salvation through sanctification by the Spirit and belief in the truth, 14 to which He called you by our gospel, for the obtaining of the glory of our Lord Jesus Christ. 15 Therefore, brethren, stand fast and hold the traditions which you were taught, whether by word or our epistle.
16 Now may our Lord Jesus Christ Himself, and our God and Father, who has loved us and given us everlasting consolation and good hope by grace, 17 comfort your hearts and establish you in every good word and work.
Pray for Us
3 Finally, brethren, pray for us, that the word of the Lord may run swiftly and be glorified, just as it is with you, 2 and that we may be delivered from unreasonable and wicked men; for not all have faith.
3 But the Lord is faithful, who will establish you and guard you from the evil one. 4 And we have confidence in the Lord concerning you, both that you do and will do the things we command you.
5 Now may the Lord direct your hearts into the love of God and into the patience of Christ.
Luke 18:31-34
Jesus a Third Time Predicts His Death and Resurrection
31 Then He took the twelve aside and said to them, "Behold, we are going up to Jerusalem, and all things that are written by the prophets concerning the Son of Man will be accomplished. 32 For He will be delivered to the Gentiles and will be mocked and insulted and spit upon. 33 They will scourge Him and kill Him. And the third day He will rise again."
34 But they understood none of these things; this saying was hidden from them, and they did not know the things which were spoken.