The Church is the hospital where we can find healing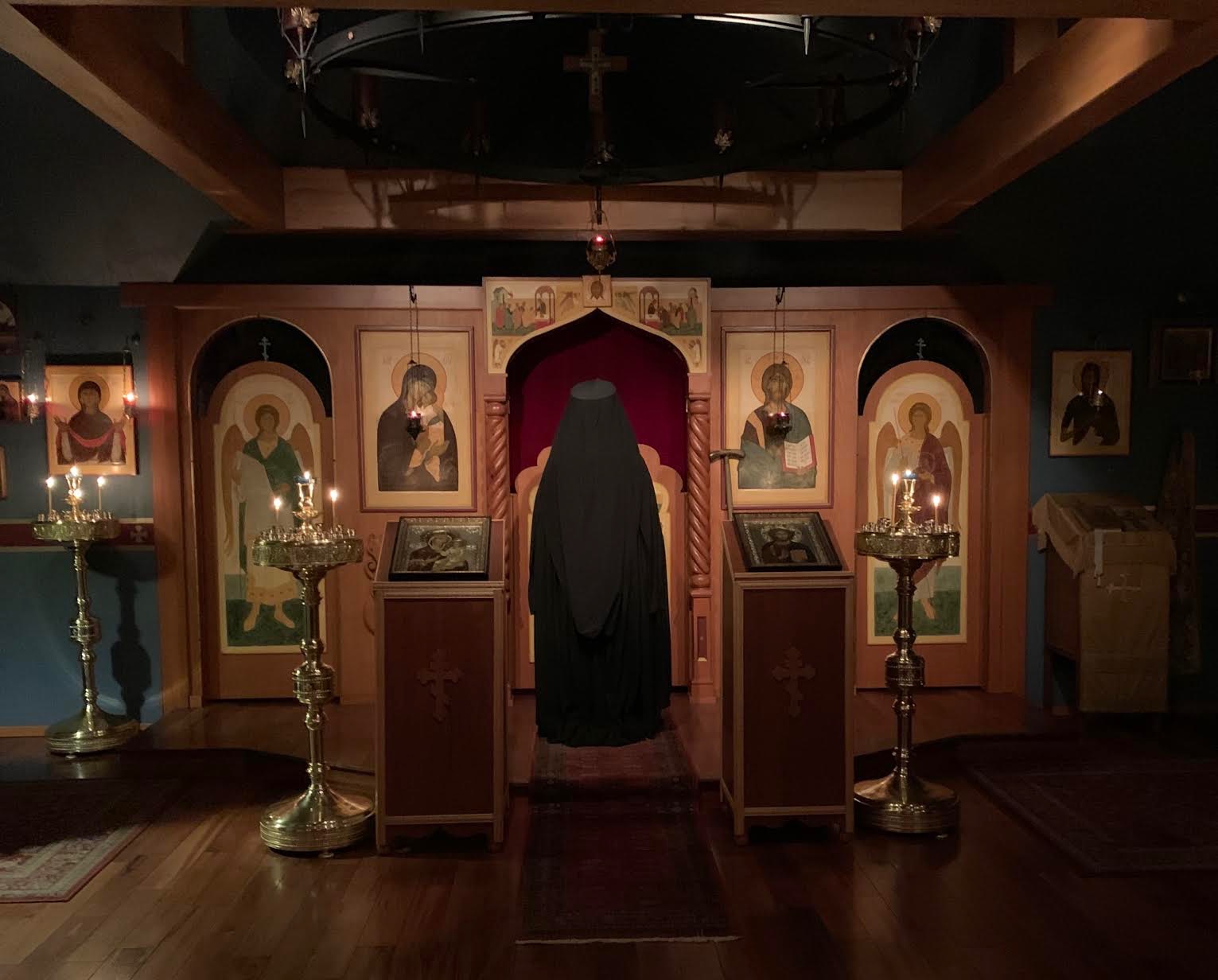 Our Orthodox Faith defines sin as an illness that is in need of healing, not as a crime that requires punishment. The Church is a hospital for the soul whose therapists (priests) first sought therapy and then became the therapists. As a healing institution the Church is the place for broken souls.
We come before Christ as tarnished images, far from that which God intended. Yet this very Creator God is patient and loving, quick to forgive. Our God invites us to holiness, to be made whole. His grace is sufficient to lift us up out of our mire and into the heights of a joy and gladness that is meant to be eternal. We need only to humble ourselves and ask for help and the Kingdom is ours.
Heaven and hell are not about location, but about relationship. All that is needed is our responsive word, followed by action. We say yes to God's invitation while seeking out the therapy that is ours within the life of the Church.
Wholeness (holiness) is ours through this relationship with Christ, Who's redemptive act upon the Cross, together with His having conquered death by death, delivers us from the depths of estrangement. We are lifted up to God, having been made whole, and eternal communion with God is our destiny.
With love in Christ,
Abbot Tryphon
Monday December 30, 2019 / December 17, 2019
29th Week after Pentecost. Tone three.
Nativity (St. Philip's Fast). Fish Allowed
Holy Prophet Daniel (600 B.C.) and the Three Holy Youths: Ananias, Azarias, and Misael.
New Hieromartyrs Alexander, Nicholas and Sergius priests (1918).
New Hieromartyrs Peter and John priests (1937).
Venerable Daniel the Confessor (in schema Stephen) of Spain and Egypt (10th c.).
St. Dionysius of Zakynthos, archbishop of Aegina (1622).
New Hieromartyr Paisius, abbot of Turnovo, and Martyr Abbacum the Deacon at Belgrade (1814).
Martyrs Patermuthius, Coprius and Alexander the Soldier of Egypt (361).
St. Sturm, abbot and founder of Fulda monastery (779) (Germany).
Sts. Athanasius, Nicholas, and Anthony, founders of Vatopedi Monastery (10th c.).
New Martyr Nicetas of Nyssa (1300).
St. Misael of Abalatsk, hieromonk (1797).
The Scripture Readings
Hebrews 3:5-11
5 And Moses indeed was faithful in all His house as a servant, for a testimony of those things which would be spoken afterward, 6 but Christ as a Son over His own house, whose house we are if we hold fast the confidence and the rejoicing of the hope firm to the end.
Be Faithful
7 Therefore, as the Holy Spirit says:
"Today, if you will hear His voice,
8 Do not harden your hearts as in the rebellion,
In the day of trial in the wilderness,
9 Where your fathers tested Me, tried Me,
And saw My works forty years.
10 Therefore I was angry with that generation,
And said, 'They always go astray in their heart,
And they have not known My ways.'
11 So I swore in My wrath,
'They shall not enter My rest.' "
Mark 9:42-10:1
Jesus Warns of Offenses
42 "But whoever causes one of these little ones who believe in Me to stumble, it would be better for him if a millstone were hung around his neck, and he were thrown into the sea. 43 If your hand causes you to sin, cut it off. It is better for you to enter into life maimed, rather than having two hands, to go to hell, into the fire that shall never be quenched— 44 where
'Their worm does not die
And the fire is not quenched.'
45 And if your foot causes you to sin, cut it off. It is better for you to enter life lame, rather than having two feet, to be cast into hell, into the fire that shall never be quenched— 46 where
'Their worm does not die
And the fire is not quenched.'
47 And if your eye causes you to sin, pluck it out. It is better for you to enter the kingdom of God with one eye, rather than having two eyes, to be cast into hell fire— 48 where
'Their worm does not die
And the fire is not quenched.'
Tasteless Salt Is Worthless
49 "For everyone will be seasoned with fire, and every sacrifice will be seasoned with salt. 50 Salt is good, but if the salt loses its flavor, how will you season it? Have salt in yourselves, and have peace with one another."
Marriage and Divorce
10 Then He arose from there and came to the region of Judea by the other side of the Jordan. And multitudes gathered to Him again, and as He was accustomed, He taught them again.