Fasting is more than simply abstaining from food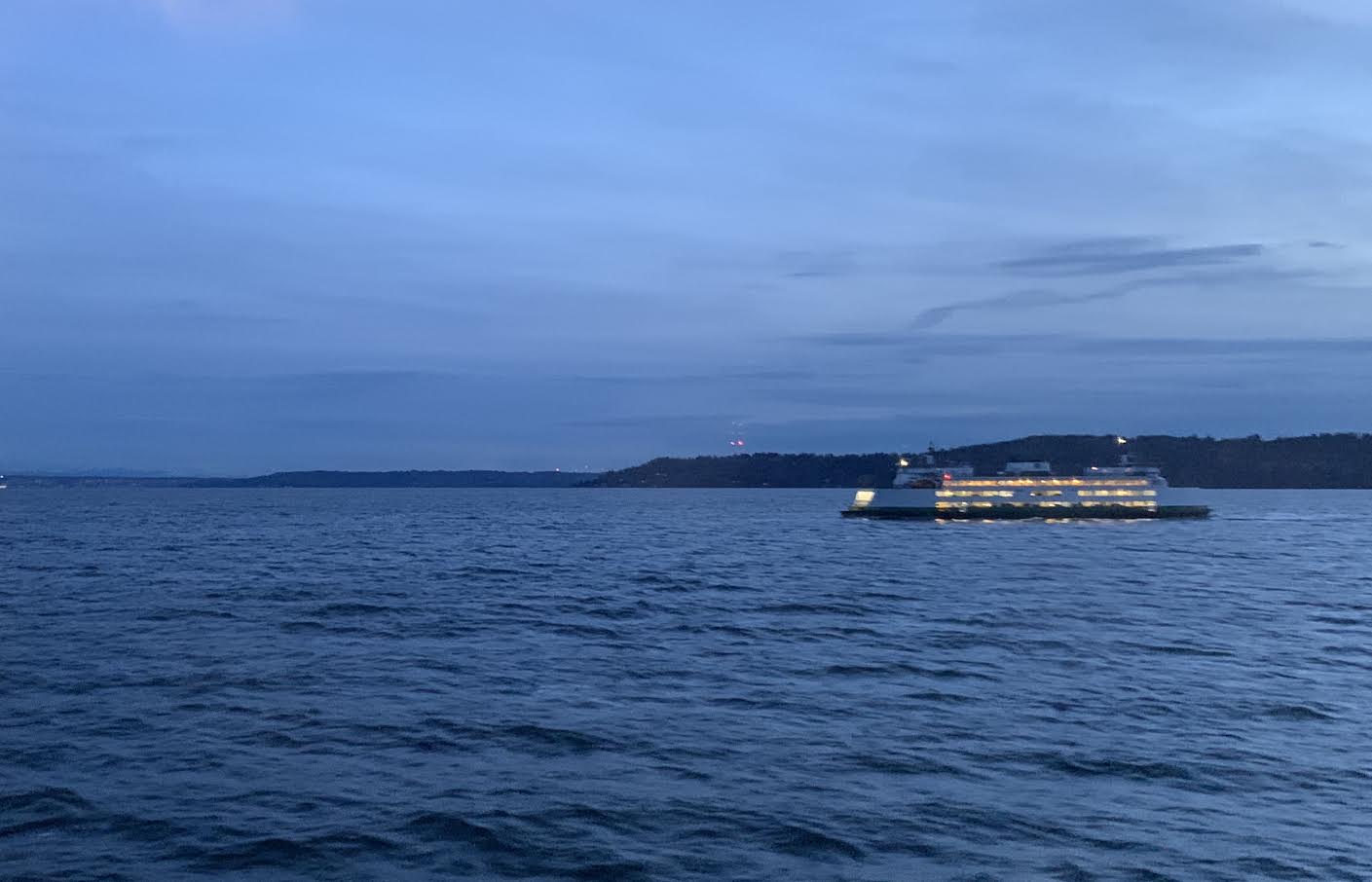 Some years ago I discovered the following list of fasting suggestions. I have no idea who originally came up with this wonderful list, but I thought it was wonderful the day I discovered it, and I still do. This is a good reminder that there is much more to fasting than simply abstaining from food.
Abbot Tryphon
who loves you
FAST from self-concern and FEAST on compassion for others.
FAST from discouragement and FEAST on hope.
FAST from lethargy and FEAST on enthusiasm.
FAST from suspicion and FEAST on truth.
FAST from thoughts that weaken and FEAST on promises that inspire.
FAST from shadows of sorrow and FEAST on the sunlight of serenity.
FAST from idle gossip and FEAST on purposeful silence.
FAST from problems that overwhelm you and FEAST on prayer that sustains.
FAST from criticism and FEAST on praise.
FAST from self-pity and FEAST on joy.
FAST from ill-temper and FEAST on peace.
FAST from resentment and FEAST on contentment.
FAST from jealousy and FEAST on love.
FAST from pride and FEAST on humility.
FAST from selfishness and FEAST on service.
Tuesday December 10, 2019 / November 27, 2019
26th Week after Pentecost. Tone eight.
Nativity (St. Philip's Fast). Fish Allowed
Icon of the Most Holy Theotokos named "Znamenie".
Commemoration of the miracle of the Weeping Icon of the Most Holy Theotokos "Of the Sign" at Novgorod in 1170.
Great-martyr James the Persian (421).
Venerable Palladius of Thessalonica (6th-7th c.).
St. James, bishop and wonderworker of Rostov (1392).
Uncovering of the relics (1192) of St. Vsevolod (Gabriel), prince and wonderworker of Pskov (1138).
Blessed Andrew of Symbirsk (1841).
Synaxis of the Saints of Radonezh.
New Hieromartyrs Nicholas archbishop of Vladimir, Basil, Boris, Theodore, Nicholas, Alexis, John, Sergius, John, Sergius, Nicholas, Demetrius, Vladimir, John priests, New Hieromartyrs Ioasaf, Cronides, Nicholas, Xenophon, Alexis, Appolos, Seraphim, Nicholas and Martyr John (1937).
17 Monk-martyrs in India (4th c.).
Venerable Romanus the Wonderworker of Cilicia (5th c.).
Znamenie-Sign Icons of the Mother of God:  "Kursk-Root" (1295), "Abalatsk" (1637), "Tsarskotsel'sk" and "Seraphimo-Ponetaevsk"(1879), Verkhnetagilsk (1753) and named "Korchemnaia" (18 c.).
Venerable Pinuphrius of Egypt (4th c.).
Venerable Nathaniel of Nitria (6th c.).
Venerable Diodorus of George Hill (Solovki) (1633).
St. Maximus of Riez (460).
Venerable Theodosius of Trnovo (1363).
St. Virgil, bishop of Salzburg (748).
St. Congar, bishop of Somerset.
St. Fergus, bishop of Glamis.
The Scripture Readings
Luke 1:39-49
Mary Visits Elizabeth
39 Now Mary arose in those days and went into the hill country with haste, to a city of Judah, 40 and entered the house of Zacharias and greeted Elizabeth. 41 And it happened, when Elizabeth heard the greeting of Mary, that the babe leaped in her womb; and Elizabeth was filled with the Holy Spirit. 42 Then she spoke out with a loud voice and said, "Blessed are you among women, and blessed is the fruit of your womb! 43 But why is this granted to me, that the mother of my Lord should come to me? 44 For indeed, as soon as the voice of your greeting sounded in my ears, the babe leaped in my womb for joy. 45 Blessed is she who believed, for there will be a fulfillment of those things which were told her from the Lord."
The Song of Mary
46 And Mary said:
"My soul magnifies the Lord,
47 And my spirit has rejoiced in God my Savior.
48 For He has regarded the lowly state of His maidservant;
For behold, henceforth all generations will call me blessed.
49 For He who is mighty has done great things for me,
And holy is His name.
Luke 1:56
56 And Mary remained with her about three months, and returned to her house.
1 Timothy 1:8-14
8 But we know that the law is good if one uses it lawfully, 9 knowing this: that the law is not made for a righteous person, but for the lawless and insubordinate, for the ungodly and for sinners, for the unholy and profane, for murderers of fathers and murderers of mothers, for manslayers, 10 for fornicators, for sodomites, for kidnappers, for liars, for perjurers, and if there is any other thing that is contrary to sound doctrine, 11 according to the glorious gospel of the blessed God which was committed to my trust.
Glory to God for His Grace
12 And I thank Christ Jesus our Lord who has enabled me, because He counted me faithful, putting me into the ministry, 13 although I was formerly a blasphemer, a persecutor, and an insolent man; but I obtained mercy because I did it ignorantly in unbelief. 14 And the grace of our Lord was exceedingly abundant, with faith and love which are in Christ Jesus.
Luke 19:45-48
Jesus Cleanses the Temple
45 Then He went into the temple and began to drive out those who bought and sold in it, 46 saying to them, "It is written, 'My house[b]is a house of prayer,' but you have made it a 'den of thieves.' "
47 And He was teaching daily in the temple. But the chief priests, the scribes, and the leaders of the people sought to destroy Him, 48 and were unable to do anything; for all the people were very attentive to hear Him.