What about people who are not Orthodox?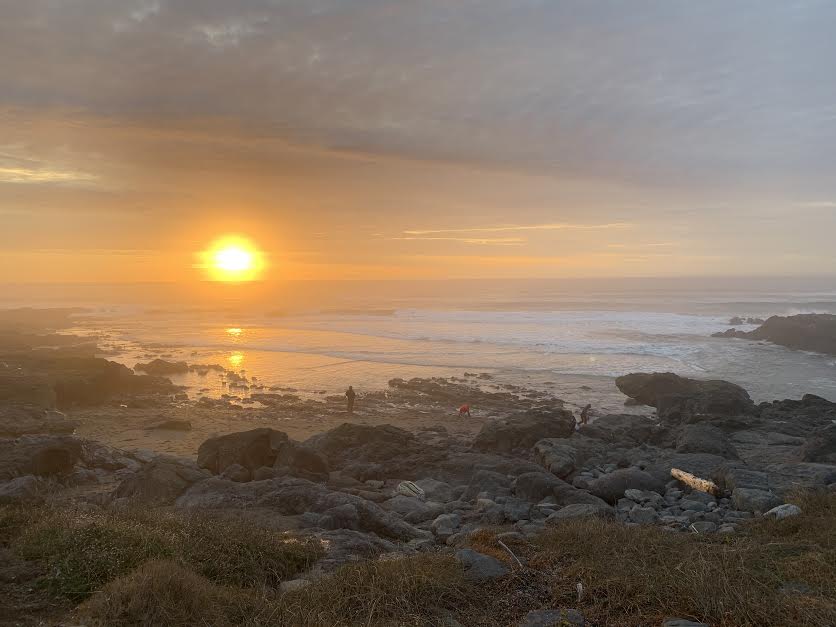 It is always a pity when people who claim to be Orthodox make judgements against fellow Christians. In the tradition of Orthodoxy, wherever we find beauty and truth, it is of God, and it is our calling, as Orthodox Christians, to rejoice when we see others have at least some portion of the Truth. Slamming others for what they do not have, does nothing to further their journey into Orthodoxy, and in fact may delay or sideline their journey towards the fullness of Truth.
There is the wonderful true story of Saint Silouan the Athonite who was traveling by train with an archimandrite, a zealot who was quick to correct others about the True Faith. Coming upon a group of traveling Roman Catholics, Saint Silouan's traveling companion proceeded to tell them that they must become Orthodox because their faith was without grace. The saint asked him if it were indeed a fact that the Roman Catholics believed that Christ was true God, and that He was present in the Eucharist. The saint asked was it not true that these Catholics believed in the Trinity, and venerated the Holy Virgin and the relics of the saints. The archimandrite answered yes to all the questions. Saint Silouan responded that of all humility's faiths we must know that we have perhaps more, but not to judge those who are not Orthodox. We must rejoice in the knowledge of what they do have. The saint told him that we should not be filled with such pride as to think we have the right to judge, correct or teach others.
This does not mean that we see the Church as divided, or that the Orthodox Church is anything less than the Church Christ founded. What it does mean is that we do not allow ourselves to think we have the right to correct or teach anyone. We must honor other peoples beliefs and not give in to the prideful stand that we have the right to teach or correct them. The truth that is found within Orthodoxy must be shared by living our faith in love, not in judging or correcting others. Truth, where ever it is found, is Orthodox Truth. If other religions embrace some of these truths that are Orthodox, we must rejoice and give thanks for what they do have.
People who love God and are trying to live holy lives pleasing to Him, according to the knowledge they have been given, are to be respected. They may not have the fullness of Apostolic Truth, but if they are believers in God and are trying to live a life pleasing to God, we must give thanks to Christ for what they do have. They have God as their Father, just as do we. They can have the Church as their Mother only if they see in us the difference Orthodoxy has made in our lives. Being arrogant in our evangelism does nothing to express the truth of Orthodoxy, and makes us no different than the pushy salesman at the door.
That arrogant archimandrite would better have shared the beauty of Orthodoxy had he embraced those Roman Catholics as fellow disciples of Christ.  Then they would have seen Christ in him and known that Orthodoxy was indeed a faith centered in Christ. They would have known the truth of Orthodoxy by seeing in him, the love of Christ.
All this having been said, it is important that we remember Our Lord Himself has charged us to speak the truth. We must never fail to share the truth of our Orthodox faith for fear we might offend someone, for by "Speaking the truth in love, let us grow up in all aspects into Him who is the head (of the Church), even Christ (Ephesians 4:15)."
Love in Christ,
Abbot Tryphon
Photo: I'm traveling up the coast to Vashon Island, and am spending the night in Yachats, Oregon, at the Adobe Hotel. This scene was taken from the hotel's restaurant. I drove ten hours yesterday, just to get to Yachats, one of my favorite towns on the Oregon Coast. I'm so looking forward to being back with my brother monks. I have my windows open, and am listening to the roar of the ocean waves.
Monday November 11, 2019 / October 29, 2019
22nd Week after Pentecost. Tone four.
Virgin-martyr Anastasia the Roman (256).
Venerable Abramius the Recluse (360) and his niece St. Mary, of Mesopotamia (397).
Venerable Abramius, archimandrite of Rostov (Valaam) (1073).
New Hieromartyrs Nicholas priest and with him Cosma, Victor, Naum, Philip, John, Paul, Andrew, Paul, Basil, Alexis, John and Virgin-martyr Agaphia (1918).
New Hieromartyr John priest (1930).
New Hieromartyr Eugene priest (1937).
Virgin-martyr Anastasia (after 1937).
New Hieromartyr Leonid priest (1941).
Martyrs Claudius, Asterius, Neon, and Theonilla, of Aegae in Cilicia (285).
Venerable Anna (known as Euphemianus) of Constantinople (826).
Venerable Abramius, recluse of the Kiev Caves (12th-13th c.).
Venerablemartyr Anastasius.
Venerable Ermelindis, hermitess (6th c.) (Neth.).
New Martyr Athanasius of Sparta, at Muatanach (1653) (Greek).
Martyr Timothy of Esphigmenou Monastery, Mt. Athos (1820) (Greek).
Martyr Melitene of Marcionopolis (Greek).
Martyrs Cyril, Menas, and Menaeus (Greek).
St. Rostislav, prince of Moravia, Czechoslovakia (870).
St. Serapion of Zarzma, Georgia (900) (Georgia).
The Scripture Readings
Colossians 2:13-20
13 And you, being dead in your trespasses and the uncircumcision of your flesh, He has made alive together with Him, having forgiven you all trespasses, 14 having wiped out the handwriting of requirements that was against us, which was contrary to us. And He has taken it out of the way, having nailed it to the cross. 15 Having disarmed principalities and powers, He made a public spectacle of them, triumphing over them in it.
16 So let no one judge you in food or in drink, or regarding a festival or a new moon or sabbaths, 17 which are a shadow of things to come, but the substance is of Christ. 18 Let no one cheat you of your reward, taking delight in false humility and worship of angels, intruding into those things which he has not seen, vainly puffed up by his fleshly mind, 19 and not holding fast to the Head, from whom all the body, nourished and knit together by joints and ligaments, grows with the increase that is from God.
20 Therefore, if you died with Christ from the basic principles of the world, why, as though living in the world, do you subject yourselves to regulations—
Luke 11:29-33
Seeking a Sign
29 And while the crowds were thickly gathered together, He began to say, "This is an evil generation. It seeks a sign, and no sign will be given to it except the sign of Jonah the prophet. 30 For as Jonah became a sign to the Ninevites, so also the Son of Man will be to this generation. 31 The queen of the South will rise up in the judgment with the men of this generation and condemn them, for she came from the ends of the earth to hear the wisdom of Solomon; and indeed a greater than Solomon is here. 32 The men of Nineveh will rise up in the judgment with this generation and condemn it, for they repented at the preaching of Jonah; and indeed a greater than Jonah is here.
The Lamp of the Body
33 "No one, when he has lit a lamp, puts it in a secret place or under a basket, but on a lampstand, that those who come in may see the light.