The Good, the Bad, and the Ugly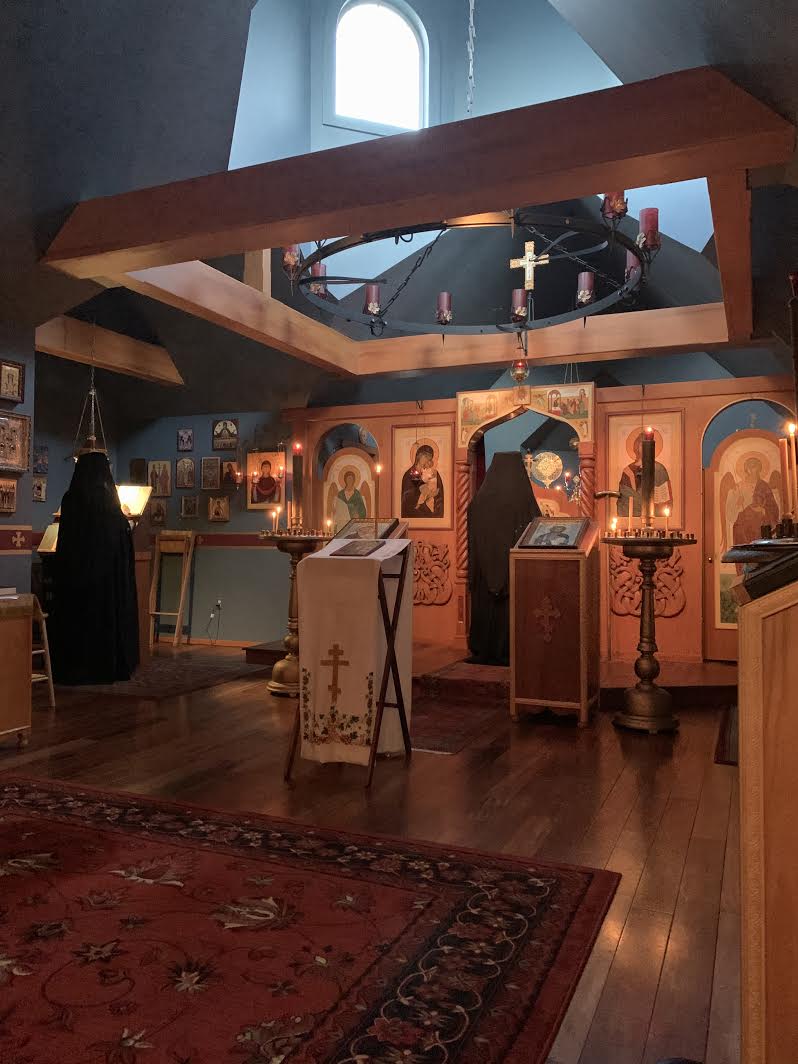 There is a lot of good that can be discovered on line. A number of years ago I was charged by my archbishop with the task of addressing our Diocesan Pastoral Conference on the subject of Fasting According to the Early Church Fathers. Only after having agreed to the task of preparing such a lecture had I realized that the bulk of our monastery's library was still in boxes, deep in our storage container.
How was I going to put together a lecture of such depth of topic without access to our library? Then it dawned on me, I could google "Fasting According to the Early Church Fathers"! There it was, all the references I could ever have hoped for, right before my eyes! A few weeks of online research and I had my lecture.
I often google topics that interest me, finding information that would have required hours in the library in the past. I've visited Russian monasteries, watched videos of chanters in Greek monasteries, viewed Orthodox patriarchs serving the Divine Liturgy, all on the Internet. I've read the writings of some of the world's most gifted Orthodox theologians, and read the blogs of some of my favorite fellow clergy. I've received photographs of pilgrimages of brother monasteries, and cartoons emailed to me by fellow clergy.
For all the good that one can find on the Internet there is also a dark side. There's the temptations that usher in pornography for young men, and the music videos of female pop singers that a generation ago would have been banned on TV.  Young people growing into adulthood without having had the experience of a real childhood. Youth who've missed the social skills that come from social situations that are now missing, all because they spend too much time with "friends" whose faces they've only seen on a screen.  Evil men looking for innocent young people to sexually exploit while masquerading as young people.
I'm convinced the Internet has become a major vehicle for the workings of the Evil One. Our children are not the only vulnerable ones, for many men have become so addicted to the Internet that they spend more time online than with their wives and children. There are women who ignore the needs of their kids because they're too consumed by the Internet.
Given these observations one would wonder why a monk would be posting on Facebook and writing a daily article on a blog. Why would I be using the Internet to upload Podcasts for Ancient Faith Radio? Why would I engage in conversations with people from around the world?
The Internet is a vast network that does a lot of harm, yet it is also a tremendous  vehicle for spreading the Gospel of Jesus Christ. The Internet is a great way to teach others about the Orthodox Church, sharing the ancient Christian path that has been unknown to most people in the Western world. It is also a wonderful vehicle for connecting Orthodox Christians from many lands, creating friendships and support for living a life that is in opposition to that of this world. It is easier to live the otherworldly life of an Orthodox Christian when you receive support and love from those who are doing so under the extreme conditions of the persecuted.
We  can all help in this missionary outreach by forwarding on articles that touch our lives and quicken our faith. The hearts of family, friends and strangers we've met through the Internet can be transformed by one little inspirational article we've passed on. We can help young people know of Jesus Christ by sharing the Good News through this medium that has become such a normal part of their everyday lives.
I labor in this vineyard for the Lord, Whom I believe has called me to this online mission. I post my blog articles, together with the daily scripture readings, because I care from the depths of my heart for the next generation. I upload weekly podcasts to Ancient Faith Radio because, like the wonderful Christians who produce this online radio station that reaches 151 countries with Holy Orthodoxy, I care deeply about our world. I labor for the love of Christ, Whom I serve.
Love in Christ,
Abbot Tryphon
Friday November 1, 2019 / October 19, 2019
20th Week after Pentecost. Tone two.
Fast. Food with Oil
Prophet Joel (800 B.C.).
Martyr Warus and seven monk-martyrs in Egypt (307).
Translation of the relics (1195) of Venerable John, abbot of Rila in Bulgaria (946).
Venerable Gabriel, abbot of St. Elias Skete, Mt. Athos (1901).
Righteous John, Wonderworker of Kronstadt (1908).
New Martyr Priest Alexis (Stavrovsky) of Petrograd (1918).
New Hieromartyr Sergius priest (1937).
Blessed Cleopatra (327) and her son John, in Egypt.
Hieromartyr Sadoc (Sadoth), bishop of Persia, and 128 Martyrs with him (342).
Synaxis of All Saints of Archangelsk Metropolia.
Crown Prince Demetrius of Moscow (1582).
Venerable Leontius the Philosopher of St. Sabbas monastery (624).
St. Prochorus, miracle-worker of Pchinja (Serbia) (10th c.).
Venerable Frideswide of Oxford, abbess (ca. 735) (Celtic & British).
St. Mnason, bishop of Cyprus (1st c.) (Cypriote).
New Monk-martyr Nicholas Dvali of Jerusalem (1314).
Hieromartyr Felix and Deacon Eusebius (Greek).
The Scripture Readings
Philippians 3:8-19
8 Yet indeed I also count all things loss for the excellence of the knowledge of Christ Jesus my Lord, for whom I have suffered the loss of all things, and count them as rubbish, that I may gain Christ 9 and be found in Him, not having my own righteousness, which is from the law, but that which is through faith in Christ, the righteousness which is from God by faith; 10 that I may know Him and the power of His resurrection, and the fellowship of His sufferings, being conformed to His death, 11 if, by any means, I may attain to the resurrection from the dead.
Pressing Toward the Goal
12 Not that I have already attained, or am already perfected; but I press on, that I may lay hold of that for which Christ Jesus has also laid hold of me. 13 Brethren, I do not count myself to have apprehended; but one thing I do, forgetting those things which are behind and reaching forward to those things which are ahead, 14 I press toward the goal for the prize of the upward call of God in Christ Jesus.
15 Therefore let us, as many as are mature, have this mind; and if in anything you think otherwise, God will reveal even this to you. 16 Nevertheless, to the degree that we have already attained, let us walk by the same rule, let us be of the same mind.
Our Citizenship in Heaven
17 Brethren, join in following my example, and note those who so walk, as you have us for a pattern. 18 For many walk, of whom I have told you often, and now tell you even weeping, that they are the enemies of the cross of Christ: 19 whose end is destruction, whose god is their belly, and whose glory is in their shame—who set their mind on earthly things.
Luke 10:1-15
The Seventy Sent Out
10 After these things the Lord appointed seventy others also, and sent them two by two before His face into every city and place where He Himself was about to go. 2 Then He said to them, "The harvest truly is great, but the laborers are few; therefore pray the Lord of the harvest to send out laborers into His harvest. 3 Go your way; behold, I send you out as lambs among wolves. 4 Carry neither money bag, knapsack, nor sandals; and greet no one along the road. 5 But whatever house you enter, first say, 'Peace to this house.' 6 And if a son of peace is there, your peace will rest on it; if not, it will return to you. 7 And remain in the same house, eating and drinking such things as they give, for the laborer is worthy of his wages. Do not go from house to house. 8 Whatever city you enter, and they receive you, eat such things as are set before you. 9 And heal the sick there, and say to them, 'The kingdom of God has come near to you.' 10 But whatever city you enter, and they do not receive you, go out into its streets and say, 11 'The very dust of your city which clings to us we wipe off against you. Nevertheless know this, that the kingdom of God has come near you.' 12 But I say to you that it will be more tolerable in that Day for Sodom than for that city.
Woe to the Impenitent Cities
13 "Woe to you, Chorazin! Woe to you, Bethsaida! For if the mighty works which were done in you had been done in Tyre and Sidon, they would have repented long ago, sitting in sackcloth and ashes. 14 But it will be more tolerable for Tyre and Sidon at the judgment than for you. 15 And you, Capernaum, who are exalted to heaven, will be brought down to Hades.