The need to reunite a society divided by age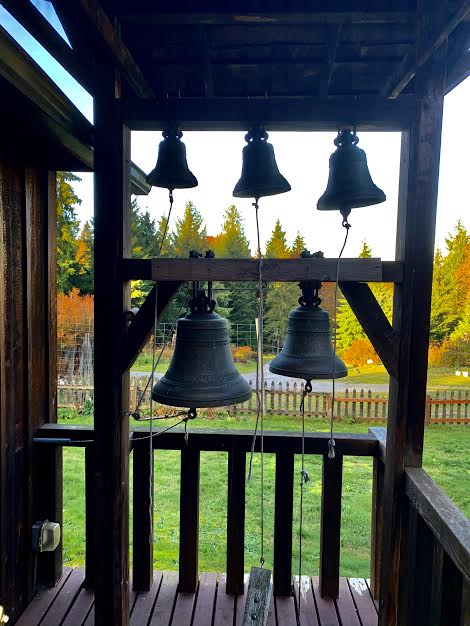 There are two major populations within our society that are seeing a statistical rise in the number of suicides. At a time when a growing body of research shows that people with the most social power pay scant attention to those with little such power, our nation's youth, and the elderly, are suffering the most. A whole generation of young people are without hope for the future, and are without hope of ever fulfilling their dreams. Even with college degrees, many will not find work that gives them a sense of fulfillment, and they are increasingly feeling a hopelessness that has become overpowering.
Turning a blind eye to the plight of these young people, our society is also ignoring the same growing despair that is overwhelming large numbers of our senior citizens.  Many of our seniors feel discounted, and feel as though they are now an invisible segment of our society, with nothing to offer. Both of these populations are experiencing poverty, marginalized from the job market, and feeling an increased sense of worthlessness. Both segments have been disenfranchised, and made to feel they have little to offer, and with no hope for the future.
The social distance between those with greater power and those with less is bad enough, but our youth and our seniors have become the most disenfranchised, of a nation that has seen the middle class wiped out, while the interpersonal interactions between the generations has grown epidemic. Inequality is soaring in the United States, and these two bodies of our population are suffering the most.
A prerequisite to the empathy that would help alleviate the pain of our young and our old, requires that we all start paying attention to those around us who are suffering. If we are to turn this horrid societal downturn around, we must make sure we do not ignore the cause of this suffering. We must be compassionate regarding the despair experienced by our young and our old, and find solutions that unite all of us.
We must find solutions that rekindle a sense of hope for the future, that involves both our young and our old. In past generations, these two segments of our society were interwoven in everyday life. The young experienced the love and support of senior citizens, valued members of our communities. The young knew they had a future because the rest of society affirmed them, loved them, respected them, and offered them hope for the future. Such affirmation must begin anew.
A healthy society values both their old and their young, and we must return to those root values that instilled in all of us a sense of belonging. We need to promote the all important inter exchange between our young and our old, while demonstrating the importance of living and working together, united in our common humanity, where age does not divide us, and where we see the innate value in everyone, regardless of financial status, race, education, or age.
Tuning in to the needs and feelings of another person is a prerequisite to empathy, which is so desperately needed in these difficult times. The very old offer us a wisdom that comes with age, while our young offer hope for a future that will be better for all of us. The old can help us avoid the pitfalls and dangers of societal mistakes of the past, while our youth can energize a future that gives hope to a humanity that has lost its way. Dismissing as inconvenient either of these generations, dooms us to no future, and to a lost past.
Turning a blind eye to the plight of others, be they the poor, the young, the racially different, the old, or any other human being, is simply to ignore God created all of us in His image and likeness, and we are as one family, even if religion, or sociological differences seem to separate us. To ignore even one family member is to go against God's plan for His children. That even one member of this family would feel worthless, reflects on our own failure to love.
With love in Christ,
Abbot Tryphon
Sunday November 3, 2019 / October 21, 2019
20th Sunday after Pentecost. Tone three.
Venerable Hilarion the Great of Palestine (371).
Translation of the relics (1206) of St. Hilarion, bishop of Meglin, Bulgaria (1164).
New Hieromartyrs Paulinus bisop of Mogilev, Arkadius bishop of Ekaterinburg and with them Anatolius and Nicander priests and Martyr Cyprian (1937).
New Hieromartyr Damian bishop of Kursk (1937).
New Hieromartyrs Constantine, Sergius, Basil, Theodore, Vladimir, Nicholas, John, Basil, Alexander, Demetrius and Alexis priests, Sergius and John deacons and Martyrs Sophronius and Neophytus (1937).
New Woman-Hieromartyr Pelagia (1944).
Venerable Hilarion of the Kiev Caves (1067).
Venerable Hilarion, abbot, of Pskov (1476).
Venerables Theophilus and James, abbots of Omutch on Pskov Lake (1412).
Martyrs Dasius, Gaius, and Zoticus at Nicomedia (303).
Saint Hilarion, Metropolitan of Kiev (16th C).
Venerable Philotheus of Neapolis and Mt. Athos (14th c.) (Greek).
Martyr John of Peloponnesus (1773) (Greek).
Venerables Bessarion (Sarai), hieromonk (1745), and Sophronius of Ciorara, monk (ca. 1765), confessors, and St. Oprea of Salistie, martyred by the Latins in Romania (Romania).
Priest-Confessors John of Gales, and Moses (Macinic) of Sibiel (18th c.) (Transylvania).
Newly-revealed Martyrs Andrew, Stephen, Paul and Peter (Greek).
Hieromartyr Priest Socrates and Martyr Theodote of Ancyra (230) (Greek).
Monk-martyr Eucratus (Greek).
St. Baruch, monk (Greek).
Monk-martyr Zachariah (Greek).
Martyr Azes (Greek).
Translation of the relics of St. Christodulus the Wonderworker of Patmos (1093) (Greek).
Martyr Ursula of Cologne and her companions (383).
St. Fintan Munnu of Teachmunnu (635) (Celtic & British).
St. Malathgeny of Cluain-Edneach (767) (Celtic & British).
St. Condedus, hermit of Fontenelle.
The Scripture Readings
John 20:19-31
The Apostles Commissioned
19 Then, the same day at evening, being the first day of the week, when the doors were shut where the disciples were assembled, for fear of the Jews, Jesus came and stood in the midst, and said to them, "Peace be with you." 20 When He had said this, He showed them His hands and His side. Then the disciples were glad when they saw the Lord.
21 So Jesus said to them again, "Peace to you! As the Father has sent Me, I also send you." 22 And when He had said this, He breathed on them, and said to them, "Receive the Holy Spirit. 23 If you forgive the sins of any, they are forgiven them; if you retain the sins of any, they are retained."
Seeing and Believing
24 Now Thomas, called the Twin, one of the twelve, was not with them when Jesus came. 25 The other disciples therefore said to him, "We have seen the Lord."
So he said to them, "Unless I see in His hands the print of the nails, and put my finger into the print of the nails, and put my hand into His side, I will not believe."
26 And after eight days His disciples were again inside, and Thomas with them. Jesus came, the doors being shut, and stood in the midst, and said, "Peace to you!" 27 Then He said to Thomas, "Reach your finger here, and look at My hands; and reach your hand here, and put it into My side. Do not be unbelieving, but believing."
28 And Thomas answered and said to Him, "My Lord and my God!"
29 Jesus said to him, "Thomas, because you have seen Me, you have believed. Blessed are those who have not seen and yet have believed."
That You May Believe
30 And truly Jesus did many other signs in the presence of His disciples, which are not written in this book; 31 but these are written that you may believe that Jesus is the Christ, the Son of God, and that believing you may have life in His name.
Galatians 1:11-19
Call to Apostleship
11 But I make known to you, brethren, that the gospel which was preached by me is not according to man. 12 For I neither received it from man, nor was I taught it, but it came through the revelation of Jesus Christ.
13 For you have heard of my former conduct in Judaism, how I persecuted the church of God beyond measure and tried to destroy it. 14 And I advanced in Judaism beyond many of my contemporaries in my own nation, being more exceedingly zealous for the traditions of my fathers.
15 But when it pleased God, who separated me from my mother's womb and called me through His grace, 16 to reveal His Son in me, that I might preach Him among the Gentiles, I did not immediately confer with flesh and blood, 17 nor did I go up to Jerusalem to those who were apostles before me; but I went to Arabia, and returned again to Damascus.
Contacts at Jerusalem
18 Then after three years I went up to Jerusalem to see Peter, and remained with him fifteen days. 19 But I saw none of the other apostles except James, the Lord's brother.
Luke 16:19-31
The Rich Man and Lazarus
19 "There was a certain rich man who was clothed in purple and fine linen and fared sumptuously every day. 20 But there was a certain beggar named Lazarus, full of sores, who was laid at his gate, 21 desiring to be fed with [b]the crumbs which fell from the rich man's table. Moreover the dogs came and licked his sores. 22 So it was that the beggar died, and was carried by the angels toAbraham's bosom. The rich man also died and was buried. 23 And being in torments in Hades, he lifted up his eyes and saw Abraham afar off, and Lazarus in his bosom.
24 "Then he cried and said, 'Father Abraham, have mercy on me, and send Lazarus that he may dip the tip of his finger in water and cool my tongue; for I am tormented in this flame.' 25 But Abraham said, 'Son, remember that in your lifetime you received your good things, and likewise Lazarus evil things; but now he is comforted and you are tormented. 26 And besides all this, between us and you there is a great gulf fixed, so that those who want to pass from here to you cannot, nor can those from there pass to us.'
27 "Then he said, 'I beg you therefore, father, that you would send him to my father's house, 28 for I have five brothers, that he may testify to them, lest they also come to this place of torment.' 29 Abraham said to him, 'They have Moses and the prophets; let them hear them.' 30 And he said, 'No, father Abraham; but if one goes to them from the dead, they will repent.' 31 But he said to him, 'If they do not hear Moses and the prophets, neither will they be persuaded though one rise from the dead.' "