Complaining weakens our resolve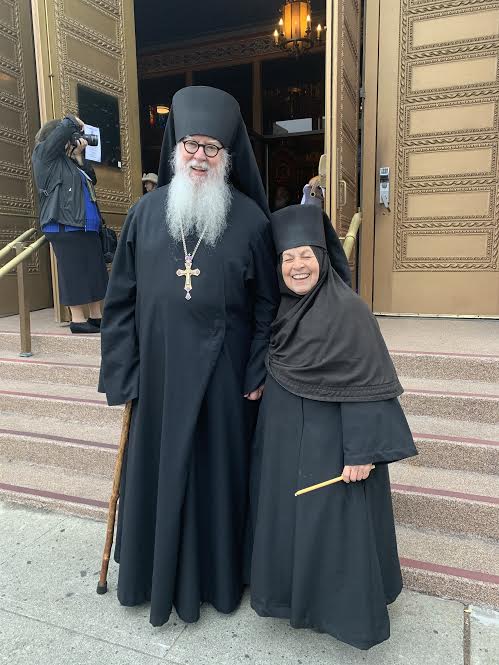 If we are always complaining about how unfairly we are treated, we will have failed in our imitation of Christ, Who was abused by His enemies unto death. We should strive to reign with Our Lord by loving our enemies and never complain. Christ looked towards His Heavenly Father and when we are tempted to complain we should gaze upon the cross.
Complaining disturbs the heart and distracts us from the Path. Complaining weakens our resolve and interferes with the acquisition of peace and holiness. When we complain we are rejecting the role of suffering as a means towards the union with God. Complaining keeps our heart from soaring to the heavens and experiencing the joy that can be had when we surrender ourselves into the protective arms of Jesus.
With love in Christ,
Abbot Tryphon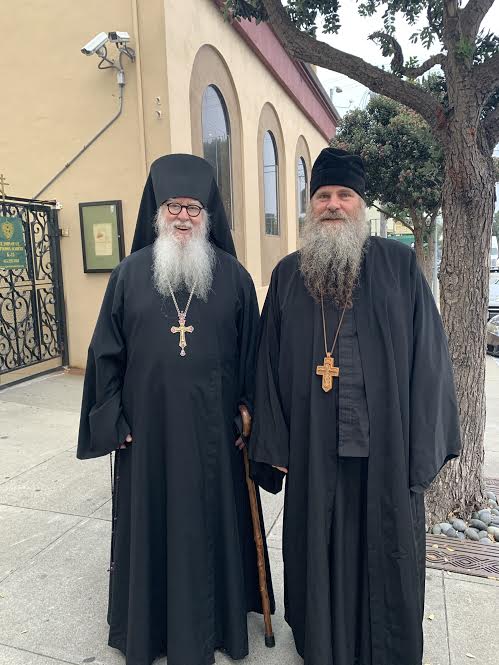 Photos: Scenes from Holy Virgin Cathedral in San Francisco on the day of the consecration of Bishop James.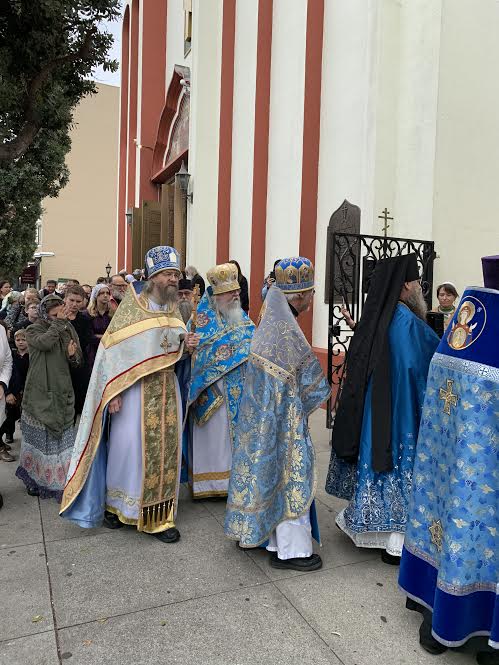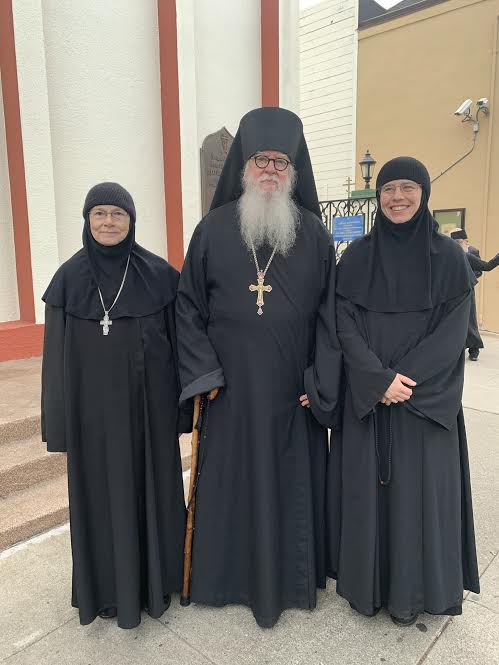 Friday November 8, 2019 / October 26, 2019
21st Week after Pentecost. Tone three.
Fast. Food with Oil
Holy and Glorious Great-martyr Demetrius the Myrrh-gusher of Thessalonica (306).
Commemoration of the Great Earthquake at Constantinople in 740 A.D.
Venerable Theophilus of the Kiev Caves, bishop of Novgorod (1482).
Martyr Luppos (306).
Venerable Athanasius of Medikion Monastery (814).
Venerable Demetrius of Basarbov in Bulgaria (1685).
Venerable Demetrius (14th c.).
St. Anthony, bishop of Vologda (1588).
St. Cedd, bishop of Lastingham (664) (Celtic & British).
St. Eata, bishop of Hexham and abbot of Lindisfarne (686) (Celtic & British).
Martyr Ioasaph, monk of Mt. Athos, disciple of St. Niphon of Constantinople (1536) (Greek).
St. Alexander Okropiridze, bishop of Guria and Mingrelia, Georgia (1907) (Georgia).
Martyrs Artemidorus and Basil (Greek).
Martyr Leptina (Greek).
Martyr Glycon (Greek).
The Scripture Readings
Matthew 10:16-22
Persecutions Are Coming
16 "Behold, I send you out as sheep in the midst of wolves. Therefore be wise as serpents and harmless as doves. 17 But beware of men, for they will deliver you up to councils and scourge you in their synagogues. 18 You will be brought before governors and kings for My sake, as a testimony to them and to the Gentiles. 19 But when they deliver you up, do not worry about how or what you should speak. For it will be given to you in that hour what you should speak; 20 for it is not you who speak, but the Spirit of your Father who speaks in you.
21 "Now brother will deliver up brother to death, and a father his child; and children will rise up against parents and cause them to be put to death. 22 And you will be hated by all for My name's sake. But he who endures to the end will be saved.
Luke 11:23-26
23 He who is not with Me is against Me, and he who does not gather with Me scatters.
An Unclean Spirit Returns
24 "When an unclean spirit goes out of a man, he goes through dry places, seeking rest; and finding none, he says, 'I will return to my house from which I came.' 25 And when he comes, he finds it swept and put in order. 26 Then he goes and takes with him seven other spirits more wicked than himself, and they enter and dwell there; and the last state of that man is worse than the first."