The Orthodox practice of standing for worship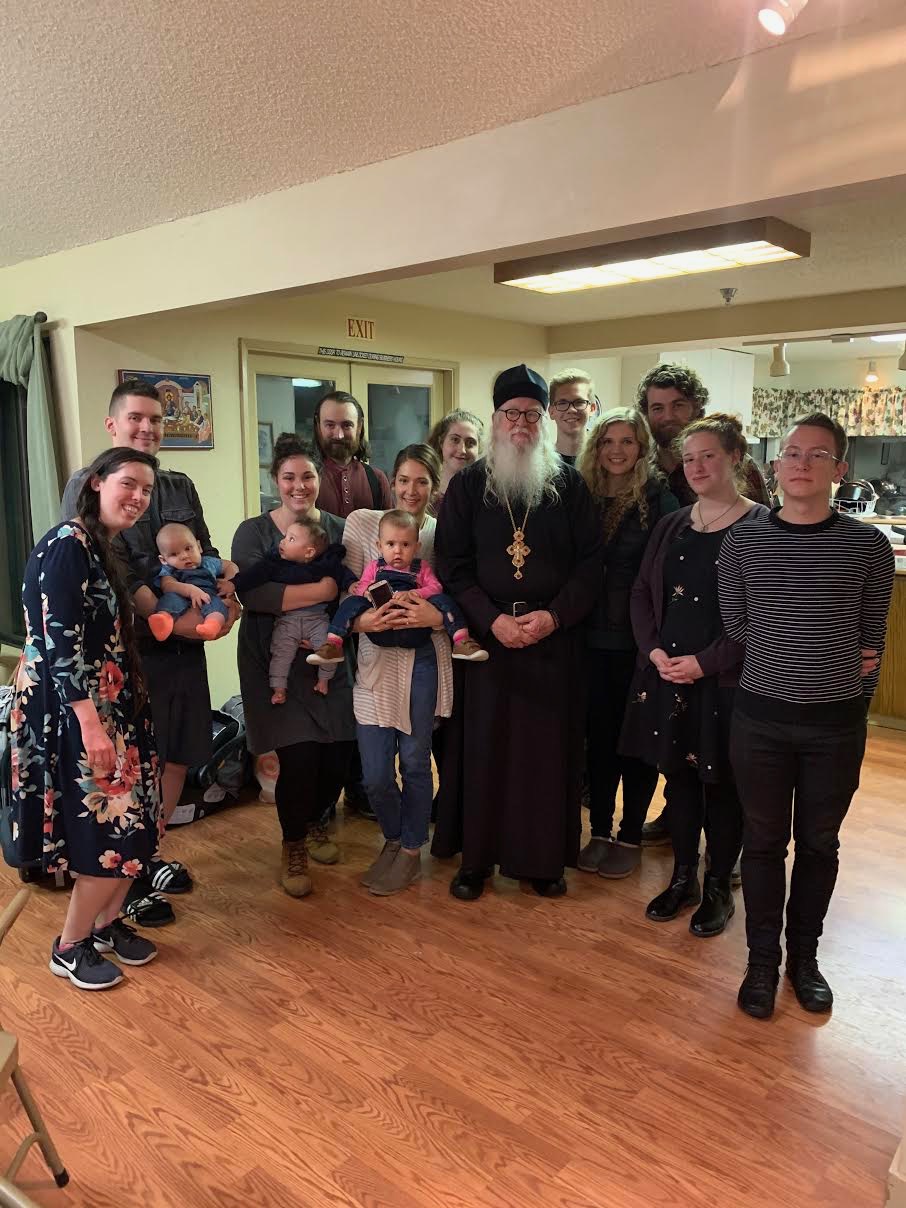 Standing before God has been the only acceptable posture for Orthodox Christians from the earliest of times. We recognize that a faithful servant would never sit before his master, for the faithful are all servants of the Lord, whom we worship as we stand in our temples. The Holy Apostle Paul tells us, "Watch ye, stand fast in the faith" (I Cor. 16:13); "Stand, therefore, having your loins girt about with truth (Ephesians 6:14).
As Christians we must always be on guard spiritually, ever more so then when attending the divine services. By standing we subject our bodies to the attention needed to properly and fully worship God with all our mind and soul. We subject ourselves before the Master as His humble servants, being attentive to our God. When we become fatigued during long services we symbolically become offerings to the very God we worship. Saint Paul says: "Present your bodies a living sacrifice, holy, acceptable unto God, which is your reasonable service" (Romans 12:1).
With love in Christ,
Abbot Tryphon
Photos: I was invited to speak to the young married couples of Holy Resurrection Orthodox Church (OCA) in Puyallup, WA., on Sunday evening. The parish rector, Archpriest John Pierce, and his wife Matushka Kathy, have been dear friends for a very long time.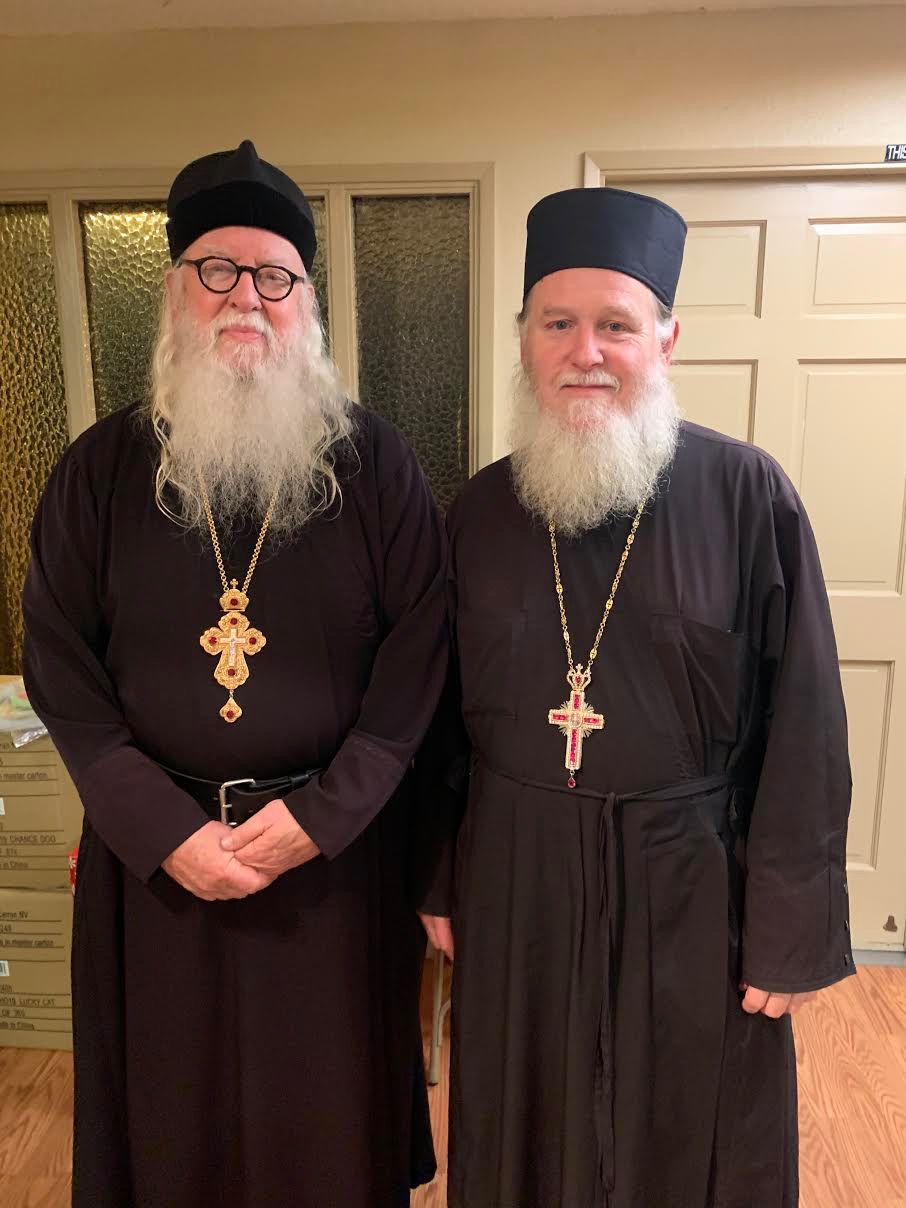 Tuesday November 19, 2019 / November 6, 2019
23rd Week after Pentecost. Tone five.
St. Paul the Confessor, archbishop of Constantinople (350).
Venerable Barlaam, abbot of Khoutyn (Novgorod) (1192).
New Hieromartyrs Nicitas bishop of Orekhovo-Zuev, Anatoly, Arsenius, Nicholas, Nicholas, Constantine priests, Hieromartyrs Barlaam, Gabriel, Gabriel, Woman Hieromartyrs Nina and Seraphima (1937).
New Hieromartyr Basil priest (1938).
New Martyr Gregory the Cross-bearer (1936).
St. Elias Fondaminskii of Paris (1942).
Synaxis of the New Martyrs of Sarov: Anatole, Basil, Hierotheus, Isaac, and Rufinus.
Repose of St. Herman, archbishop of Kazan (1567).
Venerable Luke, steward of the Kiev Caves (13th c.).
Venerable Barlaam of Keret Lake (16th c.).
Virgin-martyrs Tecusa, Alexandra, Claudia, Matrona, Polactia, Euphrosyne, and Athanasia of Ancyra (303).
Venerable Luke, monk, of Sicily (820).
Venerable Winnocus, abbot (716) (Neth.).
St. Leonard of Noblac (559) (Gaul).
Venerable Illtyd, abbot of Llanilltyd Fawr, disciple of St. Germanus of Auxerre (England) (6th c.) (Celtic & British).
St. Cowey of Portaferry, abbot of Moville (8th c.) (Celtic & British).
St. Demetrianus, bishop of Cytheria in Cyprus (915).
The Scripture Readings
1 Thessalonians 1:6-10
6 And you became followers of us and of the Lord, having received the word in much affliction, with joy of the Holy Spirit, 7 so that you became examples to all in Macedonia and Achaia who believe. 8 For from you the word of the Lord has sounded forth, not only in Macedonia and Achaia, but also in every place. Your faith toward God has gone out, so that we do not need to say anything. 9 For they themselves declare concerning us what manner of entry we had to you, and how you turned to God from idols to serve the living and true God, 10 and to wait for His Son from heaven, whom He raised from the dead, even Jesus who delivers us from the wrath to come.
Luke 12:42-48
42 And the Lord said, "Who then is that faithful and wise steward, whom his master will make ruler over his household, to give them their portion of food in due season? 43 Blessed is that servant whom his master will find so doing when he comes. 44 Truly, I say to you that he will make him ruler over all that he has. 45 But if that servant says in his heart, 'My master is delaying his coming,' and begins to beat the male and female servants, and to eat and drink and be drunk, 46 the master of that servant will come on a day when he is not looking for him, and at an hour when he is not aware, and will cut him in two and appoint him his portion with the unbelievers. 47 And that servant who knew his master's will, and did not prepare himself or do according to his will, shall be beaten with many stripes. 48 But he who did not know, yet committed things deserving of stripes, shall be beaten with few. For everyone to whom much is given, from him much will be required; and to whom much has been committed, of him they will ask the more.