It is not our persecutors and detractors who are our enemies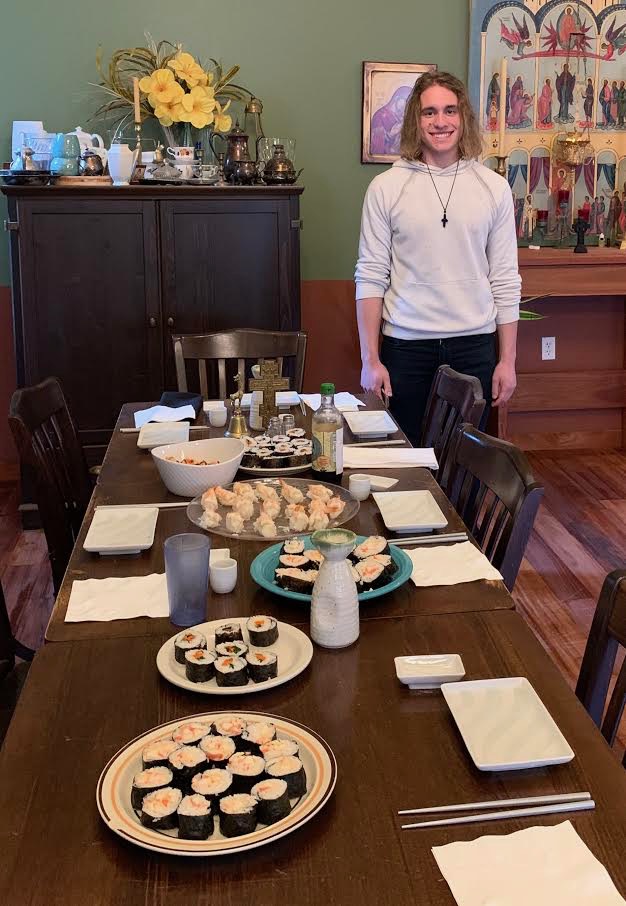 Sometimes the humiliation we experience at the hands of others can be daunting, to say the least. Those moments when we are confronted with hatred, sometimes based on the jealousy of another, are often the most difficult to bear, for we know the origins of the abuse, and naturally want to strike back at the abuser. But those are usually the moments when we have the most to gain, for it is usually these experiences that help bring about the humble heart, which is ultimately what is needed to gain the peaceful and contrite heart needed for salvation.
Whatever the circumstances in which we find ourselves treated badly, God is giving us an opportunity to gain the freedom that comes from acquiring humility. Whatever our job, whichever task we are asked to perform, whatever life places before us, these are all occasions for us to give thanks to God. It is when we are willing to embrace these sad and unfair moments with a trusting heart, and a willingness to please God with our response, that our heart becomes one step closer to gaining true humility. And, it is this humble heart that will open the doors to the "peace that passes all understanding".
These are also the moments when we are called to pray for our persecutors and detractors, for their malevolent treatment of us will bring down God's judgment upon them, and their own salvation will be at stake. When these moments come our way, it is best to remember that our persecutors are not the enemy, but rather, it is the enemy of us all, Satan himself. If we chose to fight back against our detractors, it is the Enemy of our salvation, the devil, who will ultimately win.
Love in Christ,
Abbot Tryphon
In preparation for the Nativity of Christ, I suggest you read one chapter of the Gospel of Luke each day.
On the New Calendar: December 2th through December 25th.
On the Old Calendar: December 15th through January 7th.
Photo: Nineteen year old Angelo Koprivica, the son of Archpriest Dusan Koprivica, rector of Saint Demetrius Orthodox Church (OCA) in Jackson, Michigan, has been staying with us. He helped Father Martin prepare the sushi for our Thanksgiving dinner.
Saturday November 30, 2019 / November 17, 2019
24th Week after Pentecost. Tone six.
Nativity (St. Philip's Fast). Fish Allowed
St. Gregory the Wonderworker of Neo-Caesarea (266).
Venerable Nikon, abbot of Radonezh, disciple of St. Sergius (1426).
Sts. Acisclus and Victoria of Cordoba (4th c.).
Venerable Lazarus the iconographer of Constantinople (857).
Martyr Gobron (Michael) and 133 soldiers of Georgia (914) (Georgia).
St. Sebastian (Dabovich) of Jackson (1940) (Serbia).
Venerable Longinus of Egypt (4th c.).
St. Maximus (Maximian), patriarch of Constantinople (434).
Venerable Gennadius, abbot of Vatopedi, Mt. Athos (14th c.).
St. Gregory, bishop of Tours, and with him Venerable Aredius, abbot of Limoges and Venerable Vulfolaic, stylite of Trier (Gaul).
Venerable Hilda, abbess of Whitby (680) (British).
Martyrs Zachariah the Cobbler and his wife, Mary (3rd c.) (Greek).
Hieromartyr Basil, bishop of Hamah (282).
Martyrs Gregory, Victor, and Geminus of Heracleon in Thrace (304).
150 philosophers converted by St. Catherine, and who suffered in Alexandria (305).
St. John the Cobbler of Olumba, Cairo, and Sinai (7th c.).
The Scripture Readings
2 Corinthians 11:1-6
Concern for Their Faithfulness
11 Oh, that you would bear with me in a little folly—and indeed you do bear with me. 2 For I am jealous for you with godly jealousy. For I have betrothed you to one husband, that I may present you as a chaste virgin to Christ. 3 But I fear, lest somehow, as the serpent deceived Eve by his craftiness, so your minds may be corrupted from the simplicity that is in Christ. 4 For if he who comes preaches another Jesus whom we have not preached, or if you receive a different spirit which you have not received, or a different gospel which you have not accepted—you may well put up with it!
Paul and False Apostles
5 For I consider that I am not at all inferior to the most eminent apostles. 6 Even though I am untrained in speech, yet I am not in knowledge. But we have been thoroughly manifested among you in all things.
Luke 9:57-62
The Cost of Discipleship
57 Now it happened as they journeyed on the road, that someone said to Him, "Lord, I will follow You wherever You go."
58 And Jesus said to him, "Foxes have holes and birds of the air have nests, but the Son of Man has nowhere to lay His head."
59 Then He said to another, "Follow Me."
But he said, "Lord, let me first go and bury my father."
60 Jesus said to him, "Let the dead bury their own dead, but you go and preach the kingdom of God."
61 And another also said, "Lord, I will follow You, but let me first go and bid them farewell who are at my house."
62 But Jesus said to him, "No one, having put his hand to the plow, and looking back, is fit for the kingdom of God."