Our laziness and misplaced priorities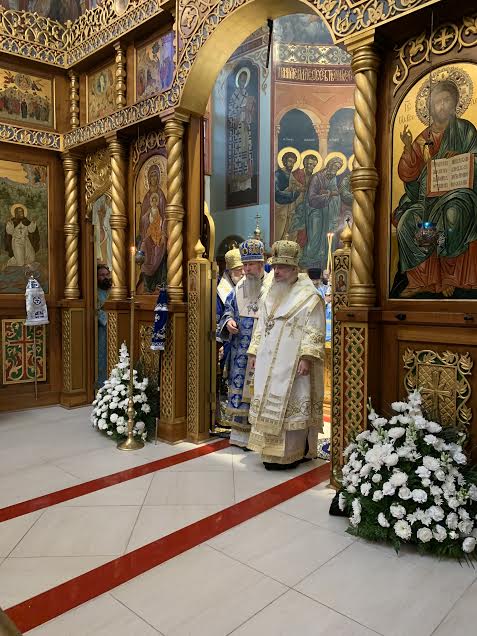 Our laziness and misplaced priorities regarding the Sunday and holy day services, keep us from our obligations to God, and endanger the soul, for in keeping ourselves away from God's temple, we remain afar from the cure that comes from participating in the Divine Mysteries. Saint Gregory Palamas tells us that we "may remain uncured, suffering from unbelief in your soul because of deeds or words, and failing to approach Christ's surgery to receive… holy healing".
Orthodoxy is not a religion by which we can attain salvation in the privacy of our own home, for our faith is a communal faith, whereby we participate in the Body of Christ in a corporate way. It is in this life that we must participate in the communal life of the Church, for after death there is no treatment for that which separates us from God. There is no repentance after this life, because all people share the same end. Each of us is destined to see the Glory of God at the Second Coming of Christ.
Protopresbyter John Romanides tells us, "All people will see the Glory (Uncreated Light) of God, and from this viewpoint they have the same end. Everyone, of course, will see the Glory of God, but with one difference: The saved will see the Glory of God as a most sweet and never-setting Light, whereas the damned will see the same Glory of God as a consuming fire that will burn them."
Our laziness, and our misplaced priorities, keep us from the Divine Mysteries, and deprive our soul of the healing grace that comes with an encounter with the Living God. As the Hospital of the Soul, the Church has been established by Christ Himself as that place wherein we receive the cure, so that we may bask in the Eternal Banquet that awaits us in the after life. By depriving ourselves of the grace filled Mysteries in this life, that are only found within the life of the Church, we separate ourselves from the very treatment that ensures eternal bliss in the next life.
With love in Christ,
Abbot Tryphon
Photo: Axios! Axios! Axios! A blessed day for our diocese, as we witnessed the consecration of Bishop James. May God grant him many years!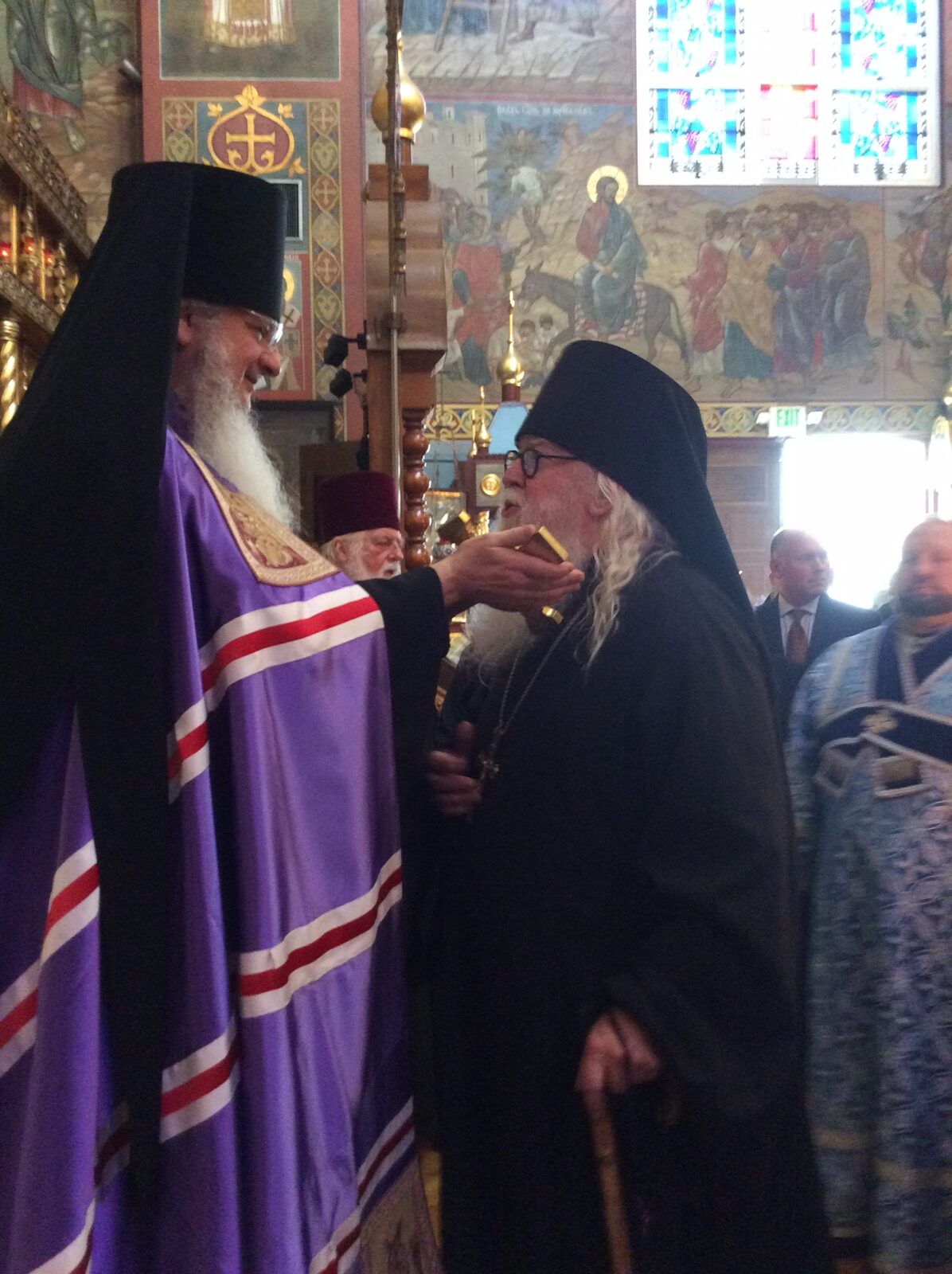 Thursday November 7, 2019 / October 25, 2019
21st Week after Pentecost. Tone three.
Martyrs Marcian and Martyrius the Notaries of Constantinople (355).
St. Matrona the Confessor of Diveyevo (1963).
Venerable Martyrius the Deacon (13th c.) and Venerable Martyrius the Recluse of the Kiev Caves.
Martyr Anastasius the Fuller at Salona in Dalmatia (3rd c.).
St. Tabitha, the widow raised from the dead by the Apostle Peter (1st c.).
St. Front, bishop of Perigueux (2nd c.) (Celtic & British).
St. George of Amastris, bishop and writer of canons (Greek).
Two Martyrs of Thrace (Greek).
St. Macarius, bishop of Paphos in Cyprus (Greek).
Sts. Philadephus and Polycarp (Greek).
Sts. Crispinus and Crispinianus, Romans, martyrd under Diocletian at Soissons (286).
Martyr Miniatus of Florence (251).
The Scripture Readings
Colossians 1:24-29
Sacrificial Service for Christ
24 I now rejoice in my sufferings for you, and fill up in my flesh what is lacking in the afflictions of Christ, for the sake of His body, which is the church, 25 of which I became a minister according to the stewardship from God which was given to me for you, to fulfill the word of God, 26 the mystery which has been hidden from ages and from generations, but now has been revealed to His saints. 27 To them God willed to make known what are the riches of the glory of this mystery among the Gentiles: which is Christ in you, the hope of glory. 28 Him we preach, warning every man and teaching every man in all wisdom, that we may present every man perfect in Christ Jesus. 29 To this end I also labor, striving according to His working which works in me mightily.
Luke 11:14-23
A House Divided Cannot Stand
14 And He was casting out a demon, and it was mute. So it was, when the demon had gone out, that the mute spoke; and the multitudes marveled. 15 But some of them said, "He casts out demons by Beelzebub, the ruler of the demons."
16 Others, testing Him, sought from Him a sign from heaven. 17 But He, knowing their thoughts, said to them: "Every kingdom divided against itself is brought to desolation, and a house divided against a house falls. 18 If Satan also is divided against himself, how will his kingdom stand? Because you say I cast out demons by Beelzebub. 19 And if I cast out demons by Beelzebub, by whom do your sons cast them out? Therefore they will be your judges. 20 But if I cast out demons with the finger of God, surely the kingdom of God has come upon you. 21 When a strong man, fully armed, guards his own palace, his goods are in peace. 22 But when a stronger than he comes upon him and overcomes him, he takes from him all his armor in which he trusted, and divides his spoils. 23 He who is not with Me is against Me, and he who does not gather with Me scatters.