Let us be signposts pointing toward a bright and happy future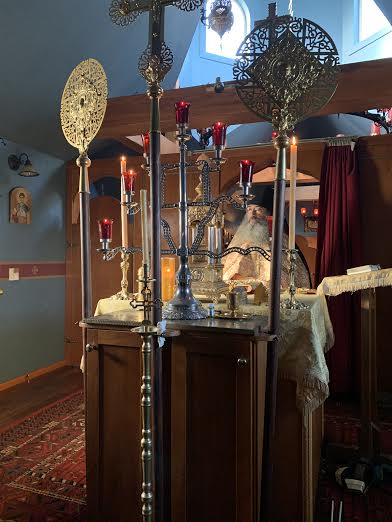 One of the most beloved movies ever made was Frank Capra's, "It's a Wonderful Life". Staring Jimmy Stewart as George Bailey, the movie tells the story of an ever optimistic man, who, while facing life's hardships, set aside his own dreams in order to help others, only to witness a run on his bank. Feeling he'd failed his family, his friends, and the bank's customers, and that he was about to lose everything, George found himself struggling with the idea of committing suicide on Christmas Eve.
At the point in the movie where George utters the words, "It would have been better had I never been born", his guardian angel, Clarence, played by Henry Travers, shows George all the lives he has touched and how different life in his community of Bedford Falls would have been, had he never been born. George is allowed the gift of seeing firsthand the lives he has touched, and as a result learns to understand the miracle of family and friendship.
"It's a Wonderful Life" has become a favorite movie to watch for countless Americans during the holiday season, for the message is timeless. All of us have had moments where we felt we just couldn't go on, and suicide seemed like the only logical solution. As a young man I experienced a terrible period of depression and despair, and attempted suicide. Yet, when I hear from others how my daily blog and Ancient Faith Radio podcast, both under the banner, "The Morning Offering", have helped so many people, it is unfathomable that I was ever that despairing young man. Yet perhaps it is because I was that young man, that I am able to sympathize with those who are suffering, and help them see that this dark time can be the very catalyst for a bright future.
It has been my experience that we are all called, at some time or another, to be Clarence, that funny guardian angel who points out the worth of another person, and reaches out with a loving embrace, and soothing words of comfort, and support. If, as Clarence, we pay attention to the fact that many people's high expectations for happiness will fall short, leaving them lonely and despairing, our own acts of kindness, words of encouragement, and smile of acceptance, will make all the difference in the world, and we will become that signpost pointing the way to a bright and happy future.
With love in Christ,
Abbot Tryphon
Tuesday November 26, 2019 / November 13, 2019
24th Week after Pentecost. Tone six.
Eve of the Nativity Fast.
St. John Chrysostom, archbishop of Constantinople (407).
Martyrs Antoninus, Nicephorus, and Germanus of Caesarea in Palestine (308).
Martyr Manetha of Caesarea in Palestine (308).
New Martyr Damascene of Mt. Athos (1681).
St. Bricius, bishop of Tours (444) and St. Quintianus, bishop of Clermont (525) (Gaul).
St. Euphrasius, bishop of Clermont (515) (Gaul).
St. Leonien of Vienne (518) (Gaul).
The Scripture Readings
John 10:1-9
Jesus the True Shepherd
10 "Most assuredly, I say to you, he who does not enter the sheepfold by the door, but climbs up some other way, the same is a thief and a robber. 2 But he who enters by the door is the shepherd of the sheep. 3 To him the doorkeeper opens, and the sheep hear his voice; and he calls his own sheep by name and leads them out. 4 And when he brings out his own sheep, he goes before them; and the sheep follow him, for they know his voice. 5 Yet they will by no means follow a stranger, but will flee from him, for they do not know the voice of strangers." 6 Jesus used this illustration, but they did not understand the things which He spoke to them.
Jesus the Good Shepherd
7 Then Jesus said to them again, "Most assuredly, I say to you, I am the door of the sheep. 8 All who ever came before Me are thieves and robbers, but the sheep did not hear them. 9 I am the door. If anyone enters by Me, he will be saved, and will go in and out and find pasture.
Hebrews 7:26-8:2
26 For such a High Priest was fitting for us, who is holy, harmless, undefiled, separate from sinners, and has become higher than the heavens; 27 who does not need daily, as those high priests, to offer up sacrifices, first for His own sins and then for the people's, for this He did once for all when He offered up Himself. 28 For the law appoints as high priests men who have weakness, but the word of the oath, which came after the law, appoints the Son who has been perfected forever.
The New Priestly Service
8 Now this is the main point of the things we are saying: We have such a High Priest, who is seated at the right hand of the throne of the Majesty in the heavens, 2 a Minister of the sanctuary and of the true tabernacle which the Lord erected, and not man.
John 10:9-16
9 I am the door. If anyone enters by Me, he will be saved, and will go in and out and find pasture. 10 The thief does not come except to steal, and to kill, and to destroy. I have come that they may have life, and that they may have it more abundantly.
11 "I am the good shepherd. The good shepherd gives His life for the sheep. 12 But a hireling, he who is not the shepherd, one who does not own the sheep, sees the wolf coming and leaves the sheep and flees; and the wolf catches the sheep and scatters them.13 The hireling flees because he is a hireling and does not care about the sheep. 14 I am the good shepherd; and I know My sheep,and am known by My own. 15 As the Father knows Me, even so I know the Father; and I lay down My life for the sheep. 16 And other sheep I have which are not of this fold; them also I must bring, and they will hear My voice; and there will be one flock and one shepherd.