Holy Tradition supports the proper interpretation of the Bible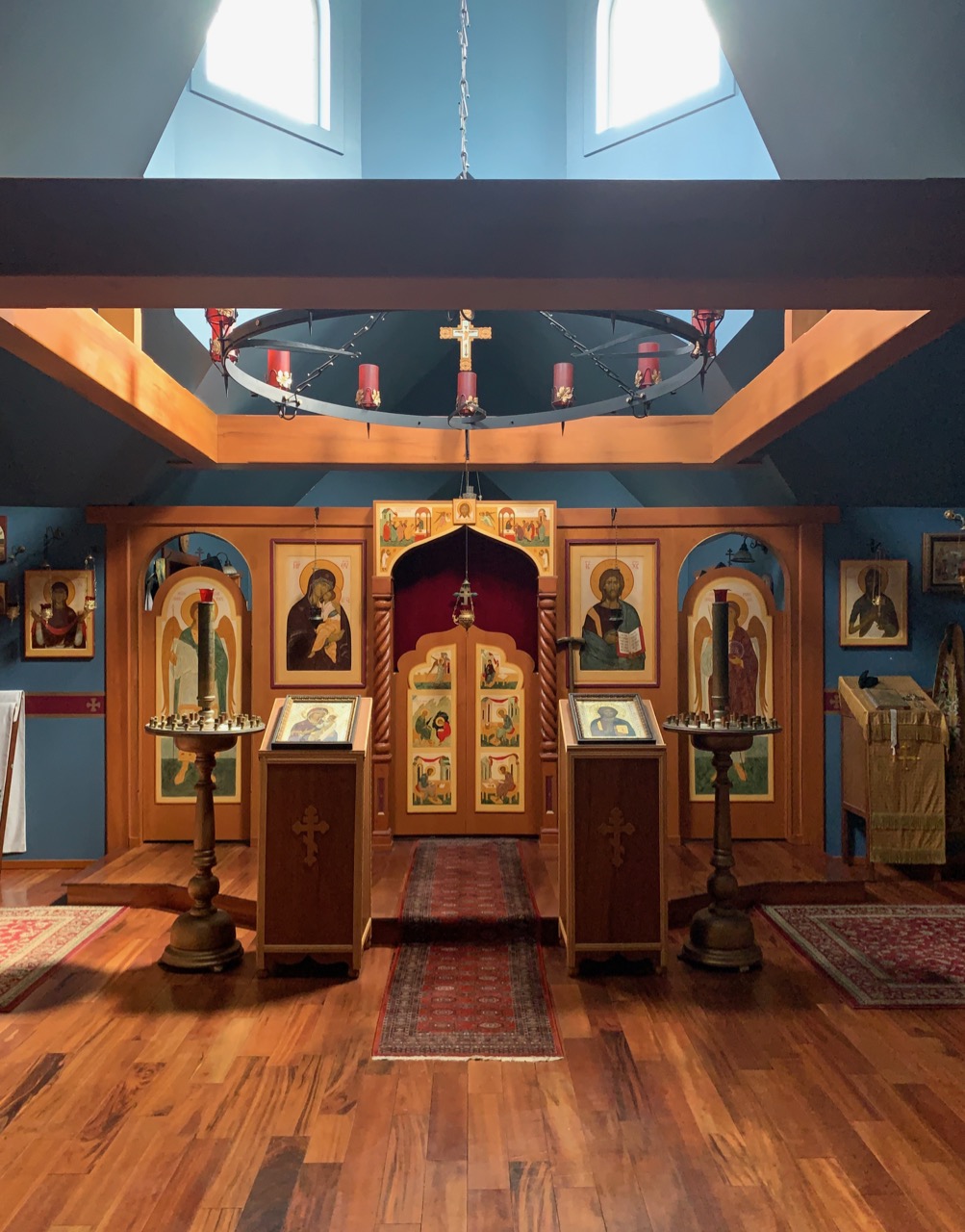 Many evangelical protestants see Holy Tradition as standing in direct contrast to Scripture, as though Tradition is always relegated to "the traditions of men". However, there are numerous references in Holy Scripture to Holy Tradition. For example:
"Many have undertaken to draw up an account of the things that have been fulfilled among us, just as they were handed down to us by those who from the first were eyewitnesses and servants of the word. With this in mind, since I myself have carefully investigated everything from the beginning, I too decided to write an orderly account for you, most excellent Theophilus, so that you may know the certainty of the things you have been taught (Luke 1:1-4)." It must be noted that in this instance, the oral word preceded the written word. hence becoming Holy Tradition.
In John 20:30-3, it is revealed, "Jesus performed many other signs in the presence of his disciples, which are not recorded in this book", and in John 21:25, we read, "Jesus did many other things as well. If every one of them were written down, I suppose that even the whole world would not have room for the books that would be written". One of my personal favorite passages regarding Holy Tradition is found in 2 Thessalonians 2:15, "So then, brothers and sisters, stand firm and hold fast to the teachings we passed on to you, whether by word of mouth or by letter."
Holy Tradition is not apart from the Bible, but supports the proper interpretation of the Bible. Holy Tradition emanates from Christ Himself, and is expressed by the Apostles, the Holy Fathers, and the Church. The Fathers, in fact, are the very guardians of the Apostolic Tradition, for they, like the Apostles before them, are witnesses of a single Truth, which is the Truth of the God-man, Jesus Christ. Since Christ is one, unique, and indivisible, so also is the Church unique and indivisible. The Church is the incarnation of the incarnated God-man, Jesus Christ, and will continue through the ages, and even throughout all eternity.
With love in Christ,
Abbot Tryphon
Sunday November 24, 2019 / November 11, 2019
23rd Sunday after Pentecost. Tone six.
Martyr Menas of Egypt (304).
Martyrs Victor at Damascus (160) and Stephanida (Stephanis) of Spain (161).
Martyr Vincent of Spain (304).
Venerable Theodore the Confessor, abbot of the Studion (826).
Repose of Blessed Maximus of Moscow Fool-for-Christ (1434).
New Hieromartyr Eugene priest (1937).
Venerable Martyrius, abbot of Zelenets (1603).
Great-martyr Stephen-Urosh III of Dechani, Serbia (1331) (Serbia).
St. Martin the Merciful, bishop of Tours (397).
Appearance of the Myrrh-Streaming Icon of the Iveron Mother of God in Montreal.
St. Militsa, princess of Serbia (1405) (Serbia).
Blessed Euthymius and Nestor of Dechani (14th c.) (Serbia).
St. Neophytus and St. Uroshitsa of Serbia (14th c.) (Serbia).
Martyrs of Zelenetsk: hegumen Victor with brotherhood (1927).
Martyr Drakonas of Arauraka in Armenia (4th c.).
St. Nicodemus the Younger of Beroea in Macedonia (1305).
Synaxis of the Saints of Dechani.
St. Bartholomew the Younger, of Rossano, Calabria (1054).
The Scripture Readings
Matthew 28:16-20
The Great Commission
16 Then the eleven disciples went away into Galilee, to the mountain which Jesus had appointed for them. 17 When they saw Him, they worshiped Him; but some doubted.
18 And Jesus came and spoke to them, saying, "All authority has been given to Me in heaven and on earth. 19 Go therefore and make disciples of all the nations, baptizing them in the name of the Father and of the Son and of the Holy Spirit, 20 teaching them to observe all things that I have commanded you; and lo, I am with you always, even to the end of the age." Amen.
Ephesians 2:4-10
4 But God, who is rich in mercy, because of His great love with which He loved us, 5 even when we were dead in trespasses, made us alive together with Christ (by grace you have been saved), 6 and raised us up together, and made us sit together in the heavenly places in Christ Jesus, 7 that in the ages to come He might show the exceeding riches of His grace in His kindness toward us in Christ Jesus. 8 For by grace you have been saved through faith, and that not of yourselves; it is the gift of God, 9 not of works, lest anyone should boast. 10 For we are His workmanship, created in Christ Jesus for good works, which God prepared beforehand that we should walk in them.
Luke 10:25-37
The Parable of the Good Samaritan
25 And behold, a certain lawyer stood up and tested Him, saying, "Teacher, what shall I do to inherit eternal life?"
26 He said to him, "What is written in the law? What is your reading of it?"
27 So he answered and said, " 'You shall love the Lord your God with all your heart, with all your soul, with all your strength, and with all your mind,' and 'your neighbor as yourself.' "
28 And He said to him, "You have answered rightly; do this and you will live."
29 But he, wanting to justify himself, said to Jesus, "And who is my neighbor?"
30 Then Jesus answered and said: "A certain man went down from Jerusalem to Jericho, and fell among thieves, who stripped him of his clothing, wounded him, and departed, leaving him half dead. 31 Now by chance a certain priest came down that road. And when he saw him, he passed by on the other side. 32 Likewise a Levite, when he arrived at the place, came and looked, and passed by on the other side. 33 But a certain Samaritan, as he journeyed, came where he was. And when he saw him, he had compassion. 34 So he went to him and bandaged his wounds, pouring on oil and wine; and he set him on his own animal, brought him to an inn, and took care of him. 35 On the next day, when he departed, he took out two denarii, gave them to the innkeeper, and said to him, 'Take care of him; and whatever more you spend, when I come again, I will repay you.' 36 So which of these three do you think was neighbor to him who fell among the thieves?"
37 And he said, "He who showed mercy on him."
Then Jesus said to him, "Go and do likewise."