Transforming greed into gratitude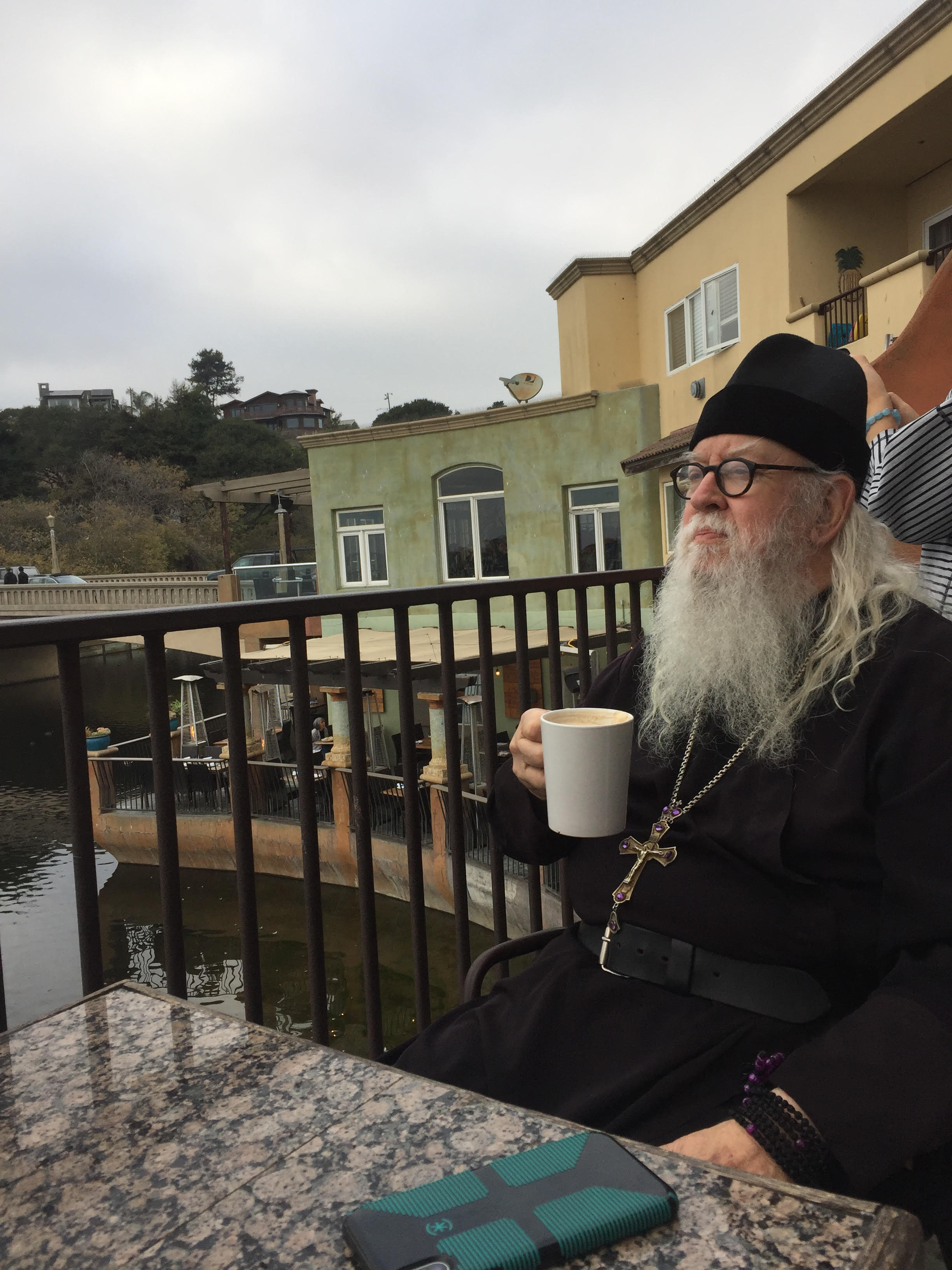 We all know that money can't buy happiness, yet many are not aware that practicing simple gratitude does bring about happiness. Being grateful for the people we have in our lives, and for the things that we have, brings about a happiness that can not come about by endlessly trying to acquire things. Researchers testing gratefulness in laboratories have discovered that gratitude actually changes the brain, and makes us happier because it allows us to be happier. Gratitude changes more than brain chemistry, for it makes us better, happier, and kinder to others.
Gratitude is an affirmation of goodness, for in our being grateful we affirm that there are good things in the world, and good people that are part of our lives. Our being grateful does not mean that everything in life is perfect, but it does mean that we look at life as a whole, and receive with gratitude all the goodness that is in our life. In turn, our gratitude becomes the foundation for building up those around us, for in being happy ourselves, we are more likely to bring about happiness in others.
Being happy nurtures those random acts of kindness that everyone loves to experience, and promotes goodness and kindness, even among strangers. People love it when other people are good to random people. This happiness becomes like a magnet, and even strangers are drawn to us, and our list of friends proliferates. There is nothing that brings about satisfaction like being grateful for our life, for the lives of those around us, for the things in our lives, and for the love God has for us. Remember, it is not happiness that makes us grateful, but gratefulness that makes us happy.
"Happiness can only be achieved by looking inward and learning to enjoy whatever life has and this requires transforming greed into gratitude." Saint John Chrysostom
With love in Christ,
Abbot Tryphon
Photos: I had coffee with my friend Father Basil Rhodes, at Mr. Toots Coffee House in Capitola, CA. Spoke to the young adult group at the Saint John of Kronstadt House in Felton, CA.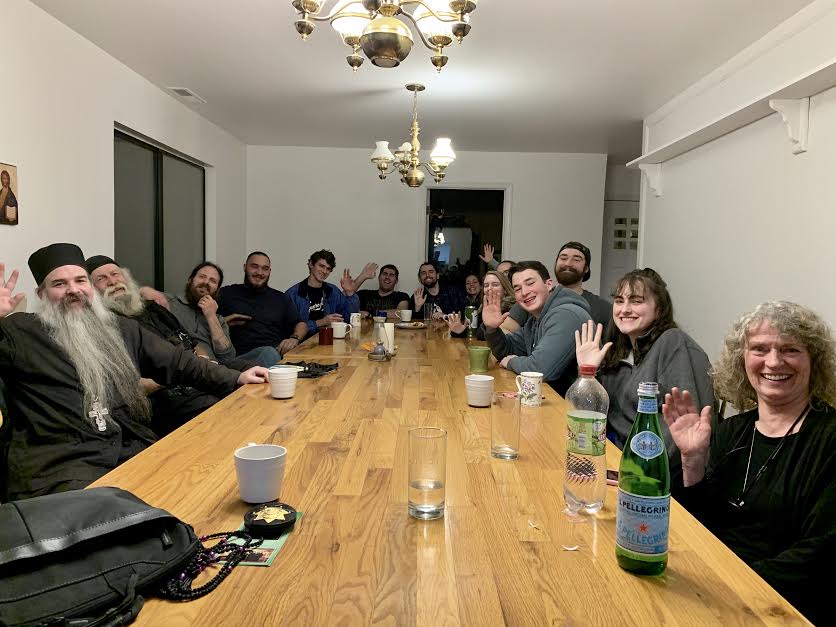 Saturday November 9, 2019 / October 27, 2019
21st Week after Pentecost. Tone three.
Martyr Nestor of Thessalonica (306).
New Hieromartyr Sergius (1942).
Venerable Nestor the Chronicler of the Kiev Caves (1114).
Venerable Nestor (not the Chronicler) of the Kiev Caves (14th c.).
Uncovering of the relics (1539) of St. Andrew, prince of Smolensk (1390).
Martyrs Capitolina and Eroteis of Cappadocia (304).
Martyr Mark of the isle of Thasos (304).
St. Cyriacus, patriarch of Constantinople (1390).
St. Procla, wife of Pontius Pilate (1st c.).
New Hieromartyr Seraphim (Samojlovich) bishop of Uglich.
St. Demetrius of Basarbov in Bulgaria (12th-13th c.).
St. Odran, monk of Iona.
St. Ia, virgin of Cornwall.
Hierarch Alexander, Bishop of Guria and Samegrelo (1907) (Georgia)
The Scripture Readings
2 Corinthians 3:12-18
12 Therefore, since we have such hope, we use great boldness of speech— 13 unlike Moses, who put a veil over his face so that the children of Israel could not look steadily at the end of what was passing away. 14 But their minds were blinded. For until this day the same veil remains unlifted in the reading of the Old Testament, because the veil is taken away in Christ. 15 But even to this day, when Moses is read, a veil lies on their heart. 16 Nevertheless when one turns to the Lord, the veil is taken away. 17 Now the Lord is the Spirit; and where the Spirit of the Lord is, there is liberty. 18 But we all, with unveiled face, beholding as in a mirror the glory of the Lord, are being transformed into the same image from glory to glory, just as by the Spirit of the Lord.
Luke 8:16-21
The Parable of the Revealed Light
16 "No one, when he has lit a lamp, covers it with a vessel or puts it under a bed, but sets it on a lampstand, that those who enter may see the light. 17 For nothing is secret that will not be revealed, nor anything hidden that will not be known and come to light.18 Therefore take heed how you hear. For whoever has, to him more will be given; and whoever does not have, even what he seems to have will be taken from him."
Jesus' Mother and Brothers Come to Him
19 Then His mother and brothers came to Him, and could not approach Him because of the crowd. 20 And it was told Him by some,who said, "Your mother and Your brothers are standing outside, desiring to see You."
21 But He answered and said to them, "My mother and My brothers are these who hear the word of God and do it."