Anything that is quickly obtained is also easily lost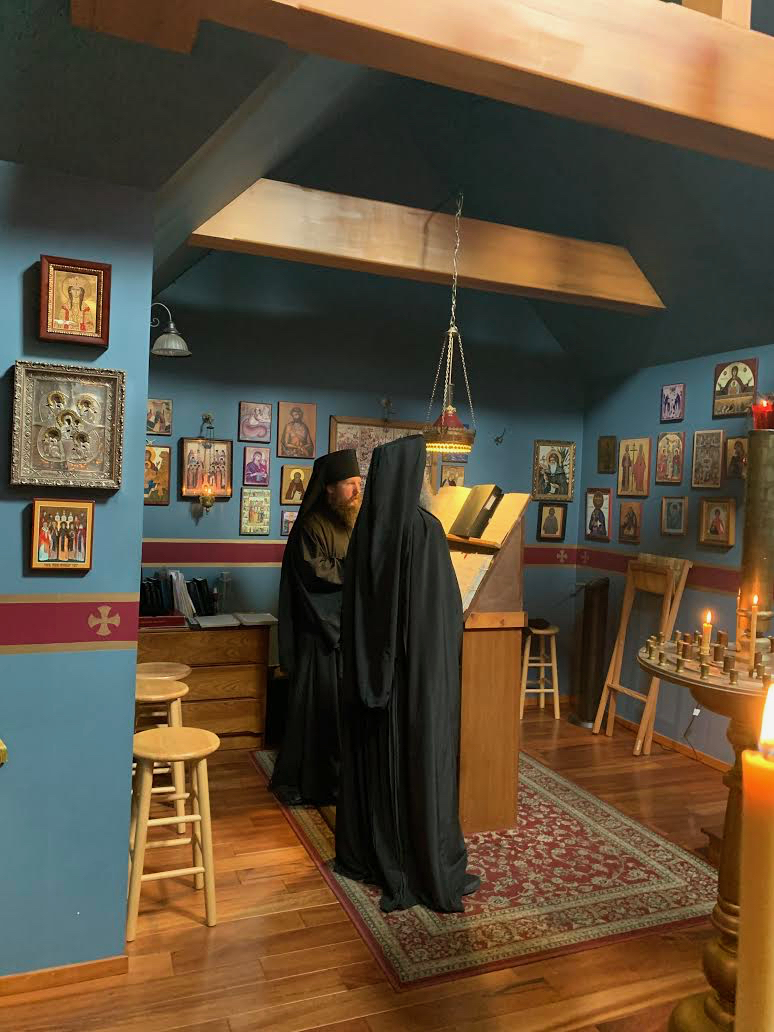 Americans are not a particularly patient people, as demonstrated by the fact that the fast food industry began with us. We don't tolerate slow service, thus much of the food we consume is prepared before we order it. We drive our car to a window, order our food, and expect it to be ready, without delay, at the next window. If we be church goers, we expect the service to end within one hour, on the dot. Our gardens are filled with flowers that come fully grown, are dropped into the soil, and look good from the very first watering. No waiting around for the germination of seeds, we want instant beauty.
If an appliance breaks down, we buy a new one, rather than wait a week for repairs. We throw ourselves into the latest fad diet promising fast weight loss, only to see the weight come back after we've tired of the menu. We don't apprentice for a career, but walk out of a university with the expectation our career will begin on day one. Many of our children are allowed to dress in adult pop fashion, resulting in the loss of innocence, and the precious sweetness of childhood is transformed into a sort of miniature adult.
Since we have grown accustomed to having everything happen quickly, and without delay, we also expect our spiritual lives to be on the same quick time line. We don't have the patience to build upon the knowledge of the holy fathers, so we don't practice regular spiritual reading. Our church attendance is limited to the essential Sunday Liturgy, and even then we arrive late and perhaps leave before the Thanksgiving Prayers have been concluded. If fasting is difficult for us, we don't fast at all. If keeping a Prayer Rule is tedious, we don't try at all to develop a set time for our prayers. If our mind wanders during prayer, we let it, avoiding even the least amount of struggle.
If we hope to make progress in the spiritual life, it is good to remember the words of Saint Isaac the Syrian, "For anything that is quickly obtained is also easily lost, whereas everything found with toil is also kept with careful watching."
With love in Christ,
Abbot Tryphon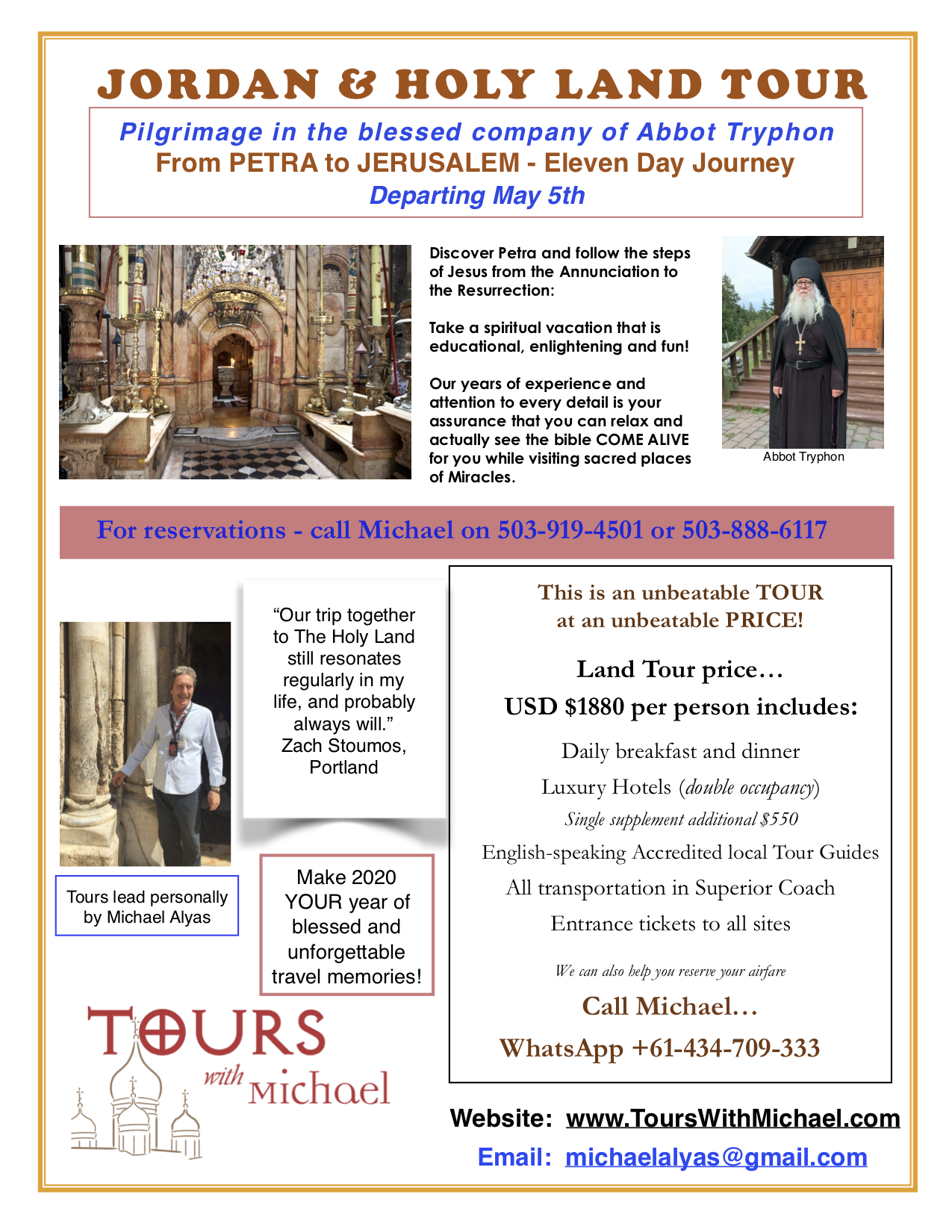 Thursday October 3, 2019 / September 20, 2019
16th Week after Pentecost. Tone six.
Great-martyr Eustathius (Eustace) Placidas, his wife Martyr Theopistes, and their children Martyrs Agapius and Theopistus, of Rome (118).
Holy Martyr and Confessor Michael and his councilor Theodore, wonderworkers of Chernigov (1245).
New Hieromartyr Anatole (Kamensky), archbishop of Irkutsk (1925).
New Hieromartyrs Theoktist and Alexander priests (1937).
Venerable Oleg, prince of Briansk (1285).
Synaxis of All Saints of Briansk.
Martyr John the Confessor of Egypt, beheaded in Palestine, and with him 40 Martyrs (310).
New Martyr Hilarion of Crete (Mt. Athos) (1804) (Greek).
Venerables Theodore and Euprepius and two named Anastasius, confessors and disciples of St. Maximus the Confessor (7th c.).
Martyrs Artemidorus and Thalos (Greek).
St. Meletius of Crete (Greek).
Venerable Kyr John of Crete (Greek).
St. Eustathius, archbishop of Thessalonica (1194).
The Scripture Readings
Ephesians 1:1-9
Greeting
1 Paul, an apostle of Jesus Christ by the will of God,
To the saints who are in Ephesus, and faithful in Christ Jesus:
2 Grace to you and peace from God our Father and the Lord Jesus Christ.
Redemption in Christ
3 Blessed be the God and Father of our Lord Jesus Christ, who has blessed us with every spiritual blessing in the heavenly places in Christ, 4 just as He chose us in Him before the foundation of the world, that we should be holy and without blame before Him in love, 5 having predestined us to adoption as sons by Jesus Christ to Himself, according to the good pleasure of His will, 6 to the praise of the glory of His grace, by which He made us accepted in the Beloved.
7 In Him we have redemption through His blood, the forgiveness of sins, according to the riches of His grace 8 which He made to abound toward us in all wisdom and prudence, 9 having made known to us the mystery of His will, according to His good pleasure which He purposed in Himself,
Luke 4:16-22
Jesus Rejected at Nazareth
16 So He came to Nazareth, where He had been brought up. And as His custom was, He went into the synagogue on the Sabbath day, and stood up to read. 17 And He was handed the book of the prophet Isaiah. And when He had opened the book, He found the place where it was written:
18 "The Spirit of the Lord is upon Me,
Because He has anointed Me
To preach the gospel to the poor;
He has sent Me to heal the brokenhearted,
To proclaim liberty to the captives
And recovery of sight to the blind,
To set at liberty those who are oppressed;
19 To proclaim the acceptable year of the Lord."
20 Then He closed the book, and gave it back to the attendant and sat down. And the eyes of all who were in the synagogue were fixed on Him. 21 And He began to say to them, "Today this Scripture is fulfilled in your hearing." 22 So all bore witness to Him, and marveled at the gracious words which proceeded out of His mouth. And they said, "Is this not Joseph's son?"