The limits of human reason and the knowledge of God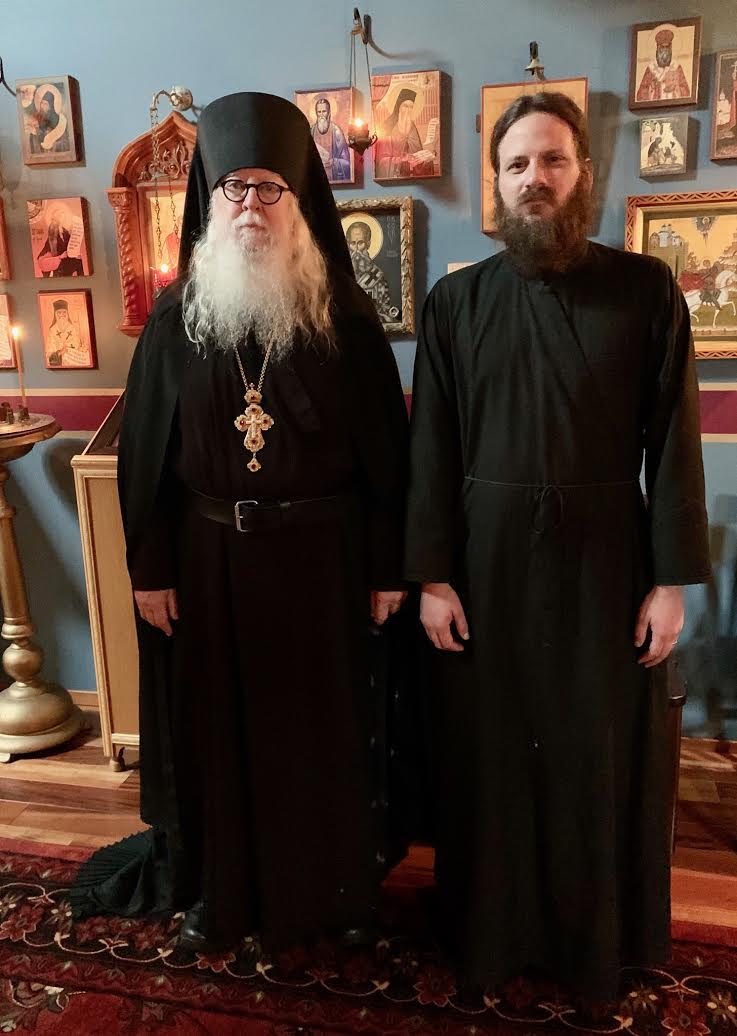 The things that are of God are far beyond the capabilities of our finite mind to comprehend. According to Othodox theology, the divine can only be known through the nous, that place in the heart that is our true center. It, unlike the brain, is capable of knowledge that is beyond human comprehension, coming as it does from noetic knowledge.
There is the seen, and the unseen, the material and the immaterial. That which is material can be scientifically examined and experienced, but the immaterial can only be seen and experienced spiritually. These are two worlds that are only seemingly at odds with one another. If you attempt to examine that which is of a spiritual nature using a science that is by its very nature meant to explore the material realm, you will fail.
When we try to apply words to the noetic form, we fail. We can no more explain God than we can explain quantum physics, since both are unseen. God is outside the realm of human intellectual understanding. The Eastern Church approaches things of God as holy mysteries, since God can only be known in His divine energies, not in His essence. If a scientist can believe in quantum physics, the unseen, why can he not believe in God Whom he has not seen? If we can believe in the concept of infinity, something that goes on and on without end, why can we not believe in God?
The science of the soul is noetic and can be examined and experience only through the activation of the nous. The nous in Orthodox Christian theology is the "eye of the heart or soul", and the mind of the heart. God created us with the nous because the human intellect is not capable of knowing Him without it. The intellect alone can not know God, for human reasoning is limited to the things that are of a material nature. God is unknowable without His divine revelation, and only the nous can perceive this knowledge. God's essence remains inaccessible without noetic knowledge. Science has its place, but only the heart can know God.
Love in Christ,
Abbot Tryphon
Photo: It has been our joy to have as our guest for this past week, Reader Luke Currier, a seminarian from Felton, CA.
My next speaking engagement
I leave for Clinton, Mississippi, on Thursday, where, with my bishop's blessing, I will be delivering a Pan-Orthodox Women's Retreat, sponsored by Holy Resurrection Orthodox Church (OCA). Father Paul Yerger is the parish priest, and former pastor to our own Father Peter. I'm looking forward to having some time with Father Peter's Roman Catholic parents, Mike and Pam Luckett, who live in Jackson, Mississippi.
Tuesday October 22, 2019 / October 9, 2019
19th Week after Pentecost. Tone one.
Holy Apostle James, son of Alphaeus (1st c.).
Venerable Andronicus and his wife Venerable Athanasia of Egypt (500).
New Hieromartyrs Constantine and Peter priests (1918).
New Hieromartyr Constantine priest (1937).
Uncovering of the relics of Venerable Sebastian Fomin (1997).
Righteous Forefather Abraham (2000 B.C.) and his nephew Righteous Lot.
Martyrs Juventius and Maximus at Antioch (4th c.).
St. Publia the Confessor of Antioch (360).
Venerable Peter of Galatia (9th c.).
Icons of the Most Holy Theotokos "Korsun" (Cherson) and "Assuage My Sorrow".
St. Stephen the New of Serbia (1427) (Serbia).
St. Demetrius, patriarch of Alexandria (231).
Hieromartyr Dionysius (Denis, Denys) of Paris, bishop (258) (Celtic & British).
Venerable Stephen the Blind, king of Serbia (1468).
The Scripture Readings
John 21:15-25
Jesus Restores Peter
15 So when they had eaten breakfast, Jesus said to Simon Peter, "Simon, son of Jonah, do you love Me more than these?"
He said to Him, "Yes, Lord; You know that I love You."
He said to him, "Feed My lambs."
16 He said to him again a second time, "Simon, son of Jonah, do you love Me?"
He said to Him, "Yes, Lord; You know that I love You."
He said to him, "Tend My sheep."
17 He said to him the third time, "Simon, son of Jonah, do you love Me?" Peter was grieved because He said to him the third time, "Do you love Me?"
And he said to Him, "Lord, You know all things; You know that I love You."
Jesus said to him, "Feed My sheep. 18 Most assuredly, I say to you, when you were younger, you girded yourself and walked where you wished; but when you are old, you will stretch out your hands, and another will gird you and carry you where you do not wish."19 This He spoke, signifying by what death he would glorify God. And when He had spoken this, He said to him, "Follow Me."
The Beloved Disciple and His Book
20 Then Peter, turning around, saw the disciple whom Jesus loved following, who also had leaned on His breast at the supper, and said, "Lord, who is the one who betrays You?" 21 Peter, seeing him, said to Jesus, "But Lord, what about this man?"
22 Jesus said to him, "If I will that he remain till I come, what is that to you? You follow Me."
23 Then this saying went out among the brethren that this disciple would not die. Yet Jesus did not say to him that he would not die, but, "If I will that he remain till I come, what is that to you?"
24 This is the disciple who testifies of these things, and wrote these things; and we know that his testimony is true.
25 And there are also many other things that Jesus did, which if they were written one by one, I suppose that even the world itself could not contain the books that would be written. Amen.
Philippians 1:8-14
8 For God is my witness, how greatly I long for you all with the affection of Jesus Christ.
9 And this I pray, that your love may abound still more and more in knowledge and all discernment, 10 that you may approve the things that are excellent, that you may be sincere and without offense till the day of Christ, 11 being filled with the fruits of righteousness which are by Jesus Christ, to the glory and praise of God.
Christ Is Preached
12 But I want you to know, brethren, that the things which happened to me have actually turned out for the furtherance of the gospel, 13 so that it has become evident to the whole palace guard, and to all the rest, that my chains are in Christ; 14 and most of the brethren in the Lord, having become confident by my chains, are much more bold to speak the word without fear.
Luke 8:1-3
Many Women Minister to Jesus
8 Now it came to pass, afterward, that He went through every city and village, preaching and bringing the glad tidings of the kingdom of God. And the twelve were with Him, 2 and certain women who had been healed of evil spirits and infirmities—Mary called Magdalene, out of whom had come seven demons, 3 and Joanna the wife of Chuza, Herod's steward, and Susanna, and many others who provided for Him from their substance.