And the workings of the Enemy of the Church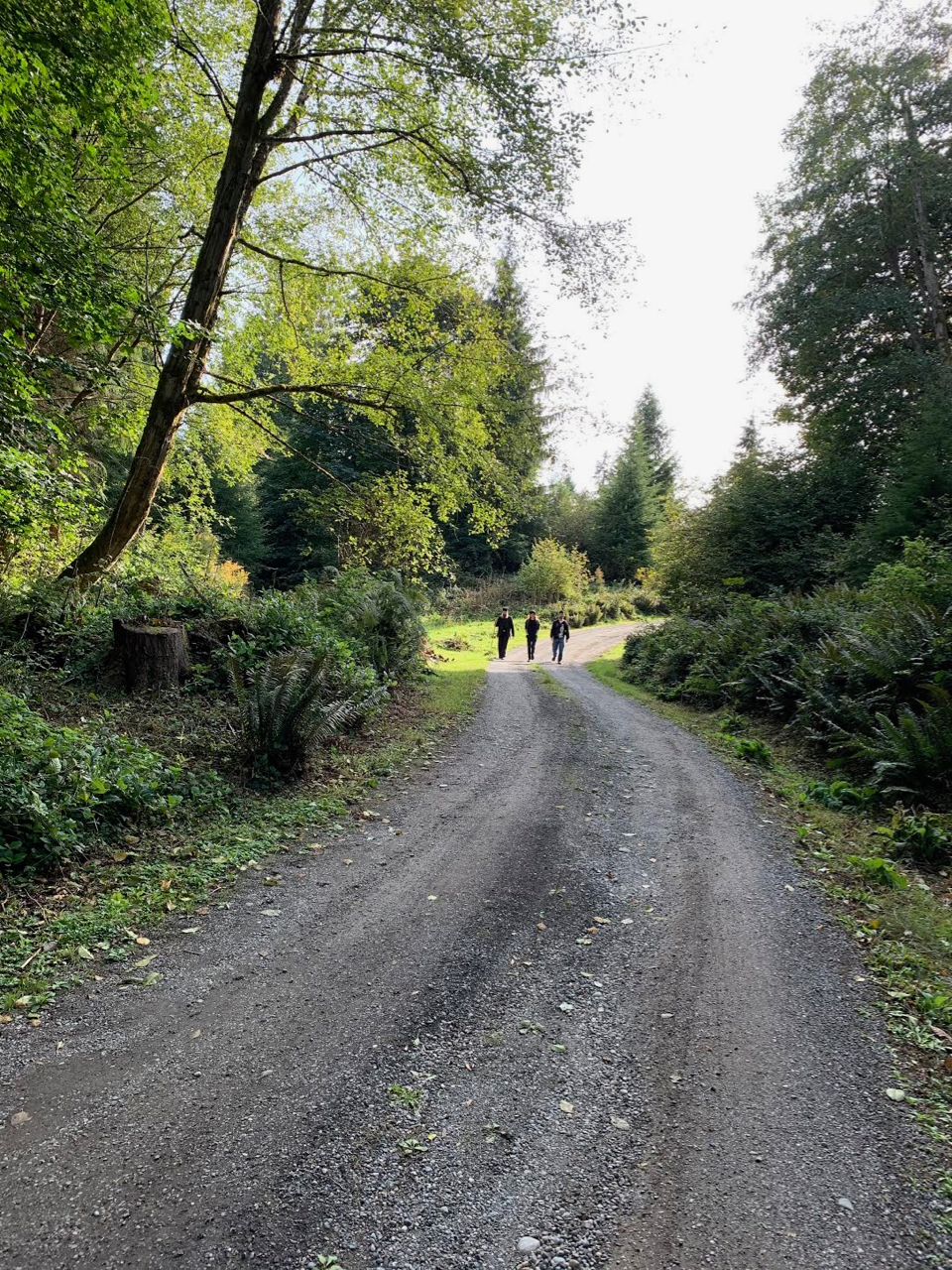 Recent disturbing events within the life of the Church have left many, including some clergy and monastics, with the sense of gloom, wondering what's coming next. During times like this it is good to remember that nothing has changed during the two thousand years of our Orthodox Christian faith. There have always been attacks on the integrity of the Church. Sometimes these attacks have been directed head on toward the Church, such as the atheistic attack by the Soviet's, and the invasion of Islam into Orthodox lands. At other times the Church has experienced attacks within her own walls, with divisions occurring that threatened the integrity and unity of the Church herself.
Schisms that brought on divisions between Local Churches, have always been hard on Believers, especially when divisions were based on power struggles. The internal strife that has taken place during various periods in history, between clergy and their bishops, or between various bishops, have never been easy.  Saint John Chrysostom, Saint John of San Francisco, Saint Nectarios of Pentapolis, and even my late spiritual father, Archimandrite Dimitry of Santa Rosa,  are but four examples of those who suffered injustice at the hands of others. Within the Life of the Church there have been moments when synods of bishops have had to make difficult, but necessary, decisions, knowing some would find fault with the outcome, but they felt morally and spiritually pressed to move swiftly in spite of criticism.
There have been disputes between monasteries over the concept of land ownership, with some teaching that monastic communities should own no land, while other holy brotherhoods insisted that the independence afforded monasteries by land ownership was an important safety net for the longevity of their community, and the purity of their monastic traditions.
The important thing for all of us to remember during periods of strife in the Church is that nothing is new. From the very beginning there has been strife and division, disagreements between members and clergy and bishops. Saint Paul even directed his thoughts regarding those who would say, "I am of Christ", or "I am of Paul". Like blood families, we are all part of the human condition that is the result of the Fall, and we need to remember that attacks against the unity of the Church have always been there, and will always be there, until the end of times.
Of course the root of these attacks and divisions is none other than the Evil One himself. Satan hates the Church, and has been attacking every part of the Church from the very beginning. Can we really expect Lucifer to spend all of his time attacking only drunks and cut throats? If he's already got them, why would he not turn most of his evil wrath against the very Church founded by Christ Himself?
During difficult times, where we see brother against brother, it is important that we do not react, do not gossip, and let peace reign in our hearts. The Lord is still in charge, just as a father or mother is still in charge when their little children are battling it out over a broken toy. The promise we have from the Lord Himself, is that the gates of hell shall not prevail against His Church. Divisions will come and go, strife between brothers will always be there, and the Holy Spirit will still continue to guide the Church. We must learn to trust the Lord, leave the guidance of the Church in the hands of our bishops, and work on our own hearts. If we be of a peaceful heart, all will be well. Peace must begin with me.
With love in Christ,
Abbot Tryphon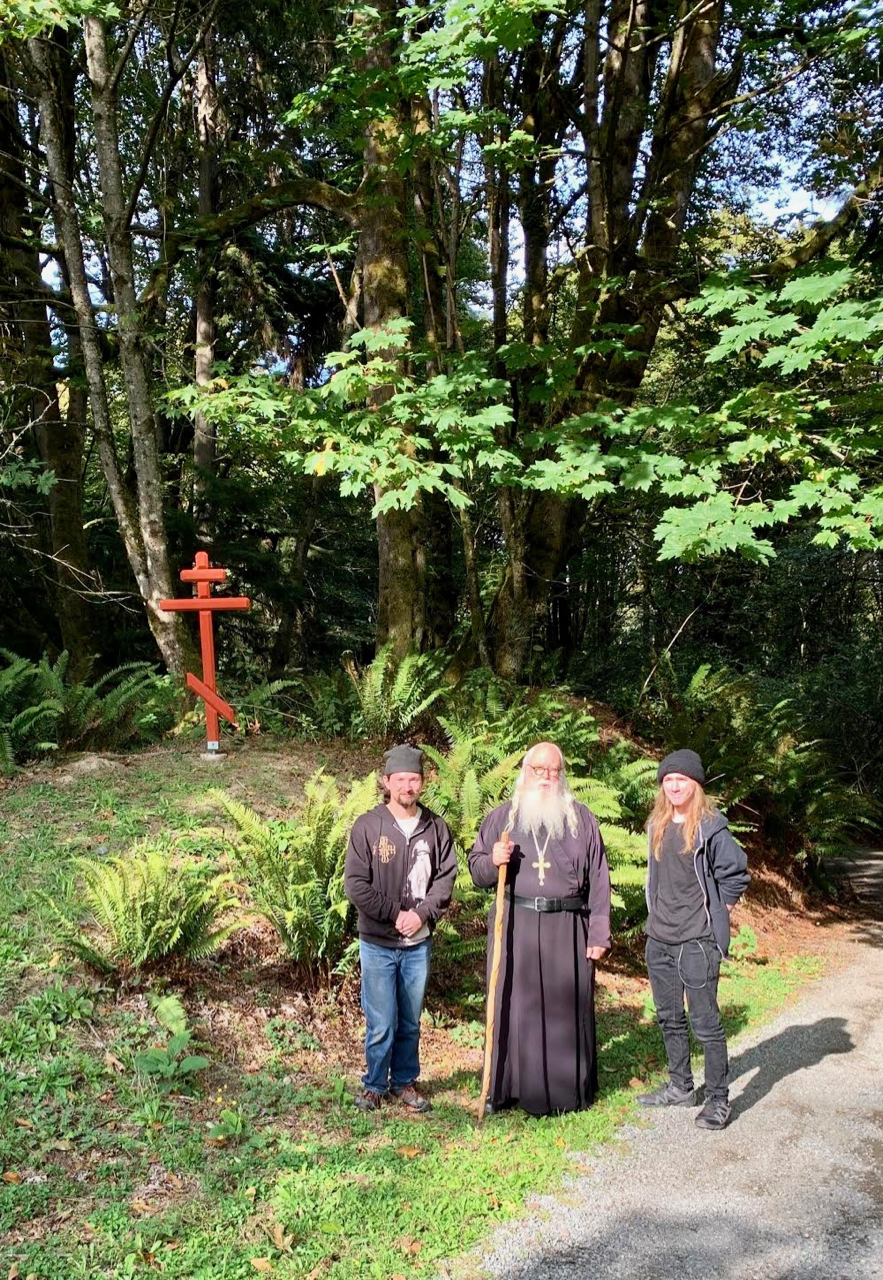 Photos: Father Martin and hiked the monastery's trails with two young guests, Niklaus and Gavin.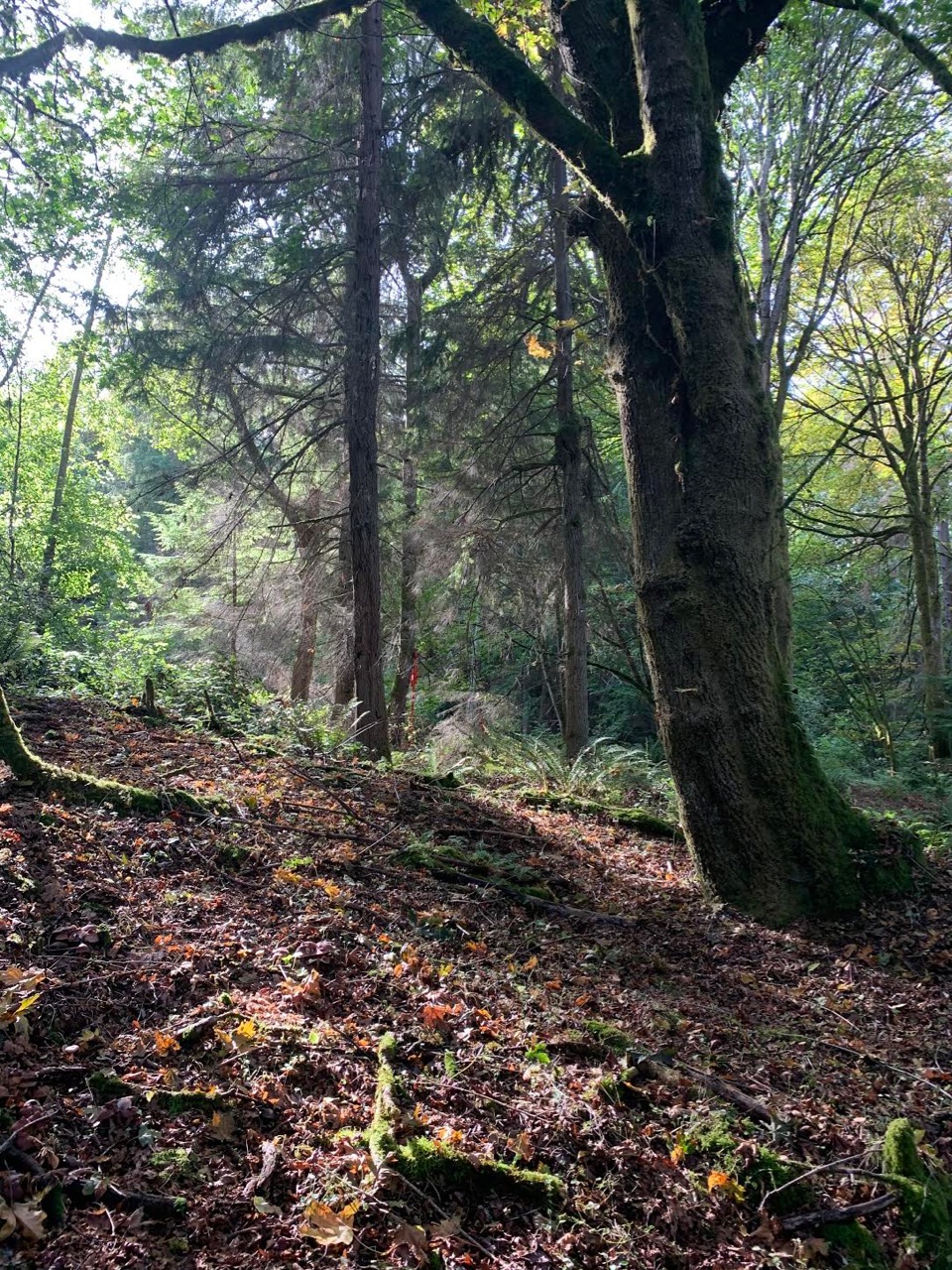 Tuesday October 8, 2019 / September 25, 2019
17th Week after Pentecost. Tone seven.
Venerable Euphrosyne, nun, of Alexandria (445).
Repose of Venerable Sergius, abbot, of Radonezh (1392).
St. Nicholas confessor, priest (1941).
Uncovering of the relics of New Hieromartyrs Alexander Smirnov and Theodore Remizov priests (1985).
Venerable Euphrosyne, nun, of Suzdal (1250).
Translation of the relics of St. Herman, archbishop of Kazan (1595).
Venerable Dosithea the Recluse of Kiev (1776).
Martyr Paphnutius and 546 companions in Egypt (3rd c.).
Commemoration of the earthquake in Constantinople in 447, when a boy was lifted to heaven and heard the "Trisagion".
St. Finbar (Barry), bishop of Cork (Ireland) (Celtic & British).
St. Cadoc of Llancarfan (Wales) (577) (Celtic & British).
Martyrs Paul and Tatta and their children Sabinian, Maximus, Rufus, and Eugene of Damascus (Greek).
St. Arsenius the Great, Catholicos of Georgia (887).
The Scripture Readings
Matthew 11:27-30
27 All things have been delivered to Me by My Father, and no one knows the Son except the Father. Nor does anyone know the Father except the Son, and the one to whom the Son wills to reveal Him. 28 Come to Me, all you who labor and are heavy laden, and I will give you rest. 29 Take My yoke upon you and learn from Me, for I am gentle and lowly in heart, and you will find rest for your souls. 30 For My yoke is easy and My burden is light."
Galatians 5:22-6:2
22 But the fruit of the Spirit is love, joy, peace, longsuffering, kindness, goodness, faithfulness, 23 gentleness, self-control. Against such there is no law. 24 And those who are Christ's have crucified the flesh with its passions and desires. 25 If we live in the Spirit, let us also walk in the Spirit. 26 Let us not become conceited, provoking one another, envying one another.
Bear and Share Burdens
6 Brethren, if a man is overtaken in any trespass, you who are spiritual restore such a one in a spirit of gentleness, considering yourself lest you also be tempted. 2 Bear one another's burdens, and so fulfill the law of Christ.
Luke 6:17-23
Jesus Heals a Great Multitude
17 And He came down with them and stood on a level place with a crowd of His disciples and a great multitude of people from all Judea and Jerusalem, and from the seacoast of Tyre and Sidon, who came to hear Him and be healed of their diseases, 18 as well as those who were tormented with unclean spirits. And they were healed. 19 And the whole multitude sought to touch Him, for power went out from Him and healed them all.
The Beatitudes
20 Then He lifted up His eyes toward His disciples, and said:
"Blessed are you poor,
For yours is the kingdom of God.
21 Blessed are you who hunger now,
For you shall be filled.
Blessed are you who weep now,
For you shall laugh.
22 Blessed are you when men hate you,
And when they exclude you,
And revile you, and cast out your name as evil,
For the Son of Man's sake.
23 Rejoice in that day and leap for joy!
For indeed your reward is great in heaven,
For in like manner their fathers did to the prophets.