All we need for happiness is right in front of us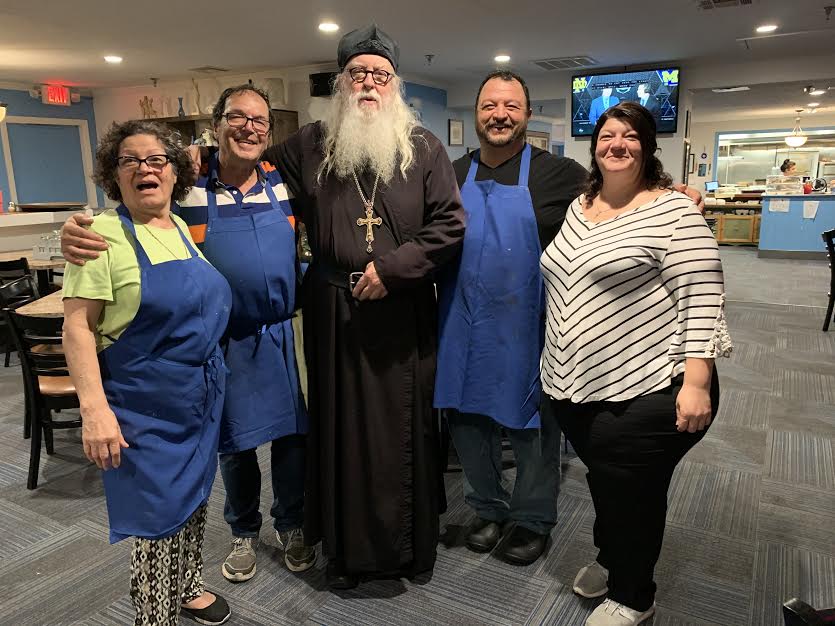 If we focus only on the things that haven't been done and ignore the little things that bring joy to our lives, we will find ourselves in a rut. If we are constantly thinking of where we'd rather be living, or the job we'd rather have, or the work that still needs to be completed, we'll wake up one day and realize all we've needed for happiness has been right in front of us. We don't want to wait to enjoy what we already have.
It is easy to resist taking care of oneself if we run at full speed as though we are the only one who can get things done. We all need to set priorities, making sure we focus on Christ and not let that which is transitory rule our lives. If we pay attention to our health, family and spiritual life, everything else will take care of itself. We shouldn't let life be so full of work that we don't have time to focus on the things that bring us joy. We must pay attention when the Lord is calling us to slow down.
With love in Christ,
Abbot Tryphon
Photos: While in Clinton, Mississippi, our Monk Peter's parents (Mike and Pam Luckett, pictured below) took me for dinner at Yia Yia's Greek Restaurant. The owners are readers of my blog articles. Best Greek food I've had since my visit to Greece, back in 1989. I blessed them with the holy myrrh from the Miraculous Myrrh Streaming Icon of the Mother of God of Hawaii.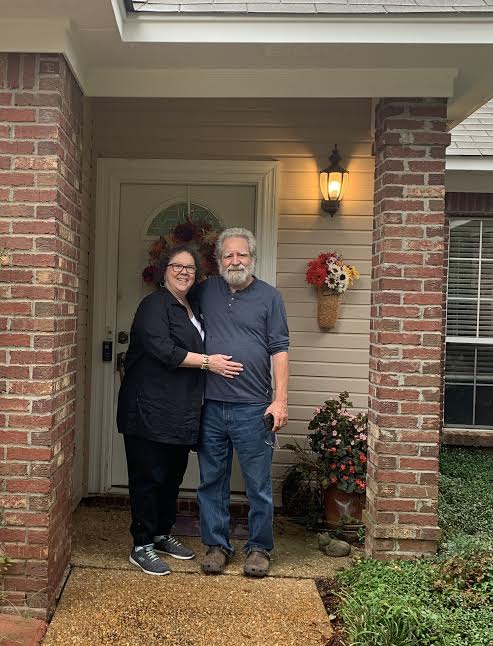 Monday October 28, 2019 / October 15, 2019
20th Week after Pentecost. Tone two.
Venerable Euthymius the New of Thessalonica, monk of Mt. Athos (889).
Martyr Lucian, presbyter of Greater Antioch (312).
New Hieromartyr Simeon priest (1918).
New Hieromartyr Valerian Novitsky, priest of Telyadovich (1930).
New Hieromartyr Demetrius priest (1942).
St. Athanasius (Sakharov) the Confessor, bishop of Kovrov (1962).
Synaxis of Twenty-three New Martyrs of Belorussia: archbisop Seraphim (Shakhmut), archpriest Alexander Shalay, archpriest Vladimir Zubkov, archpriest Vladimir Izmajlov, archpriest Vladimir Pasternatsky, archpriest Vladimir Khirasko, archpriest Demetrius Pavsky, archpriest John Voronec, archpriest Leonod Biriukovich, archpriest Mathew Kritsuk, archpriest Michael Novitsky, archpriest Michael Polishevsky, archpriest Porfiry Rubanovich, archpriest Sergius Rodakovsky, priest Valerian Novitsky, priest Vladimir Taliush, priest Vladimir Khrischanovich, priest Demetrius Polyshevsky, priest John Vecherko, priest John Pankratovich, priest Nicholas Matskevich, priest Peter Grudinsky and deacon Nicholas Vasiukovich.
St. John, bishop of Suzdal (1385).
Hieromartyr Lucian, presbyter of the Kiev Caves (1243).
Martyrs Sarbelus and Bebai (Barbea) of Edessa (2nd c.).
St. Sabinus, bishop of Catania (760).
Icon of the Most Holy Theotokos "She Who Ripens the Grain" (19th c.).
St. Dionysius, archbishop of Suzdal (1373).
St. Barses the Confessor, bishop of Edessa (378).
St. Thecla, abbess of Ochsenfurt ( 790) (Germany).
St. Aurelia of Strasburg (Alsace) (383) (Gaul).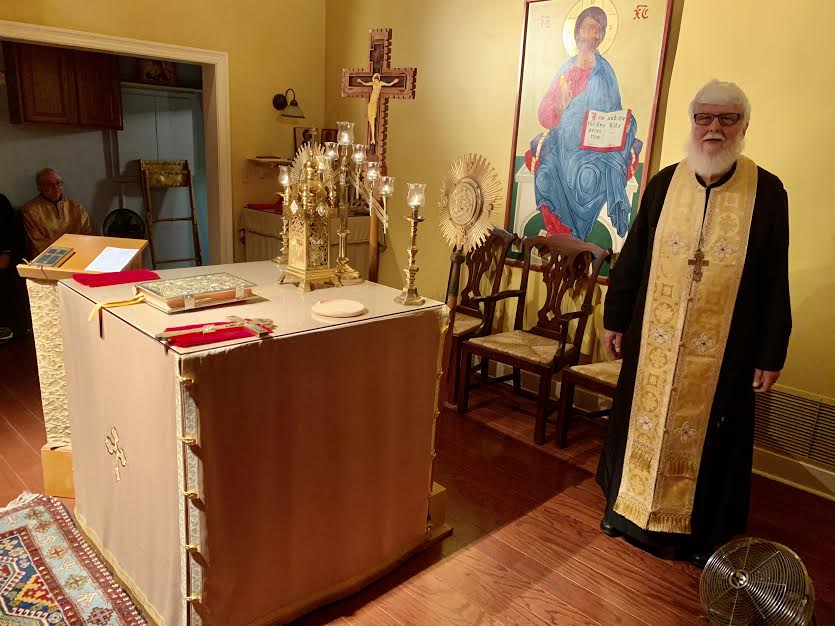 I am so grateful for the kindnesses extended to me during my time in Mississippi, by Father Paul Yerger, and the parishioners of Holy Resurrection Church, as well as the attendees of the PanOrthodox Women's Retreat. May the Lord bless them all. Abbot Tryphon
The Scripture Readings
Philippians 2:12-16
Light Bearers
12 Therefore, my beloved, as you have always obeyed, not as in my presence only, but now much more in my absence, work out your own salvation with fear and trembling; 13 for it is God who works in you both to will and to do for His good pleasure.
14 Do all things without complaining and disputing, 15 that you may become blameless and harmless, children of God without fault in the midst of a crooked and perverse generation, among whom you shine as lights in the world, 16 holding fast the word of life, so that I may rejoice in the day of Christ that I have not run in vain or labored in vain.
Luke 9:18-22
Peter Confesses Jesus as the Christ
18 And it happened, as He was alone praying, that His disciples joined Him, and He asked them, saying, "Who do the crowds say that I am?"
19 So they answered and said, "John the Baptist, but some say Elijah; and others say that one of the old prophets has risen again."
20 He said to them, "But who do you say that I am?"
Peter answered and said, "The Christ of God."
Jesus Predicts His Death and Resurrection
21 And He strictly warned and commanded them to tell this to no one, 22 saying, "The Son of Man must suffer many things, and be rejected by the elders and chief priests and scribes, and be killed, and be raised the third day."