If you are to win the battle, focus only on your own sins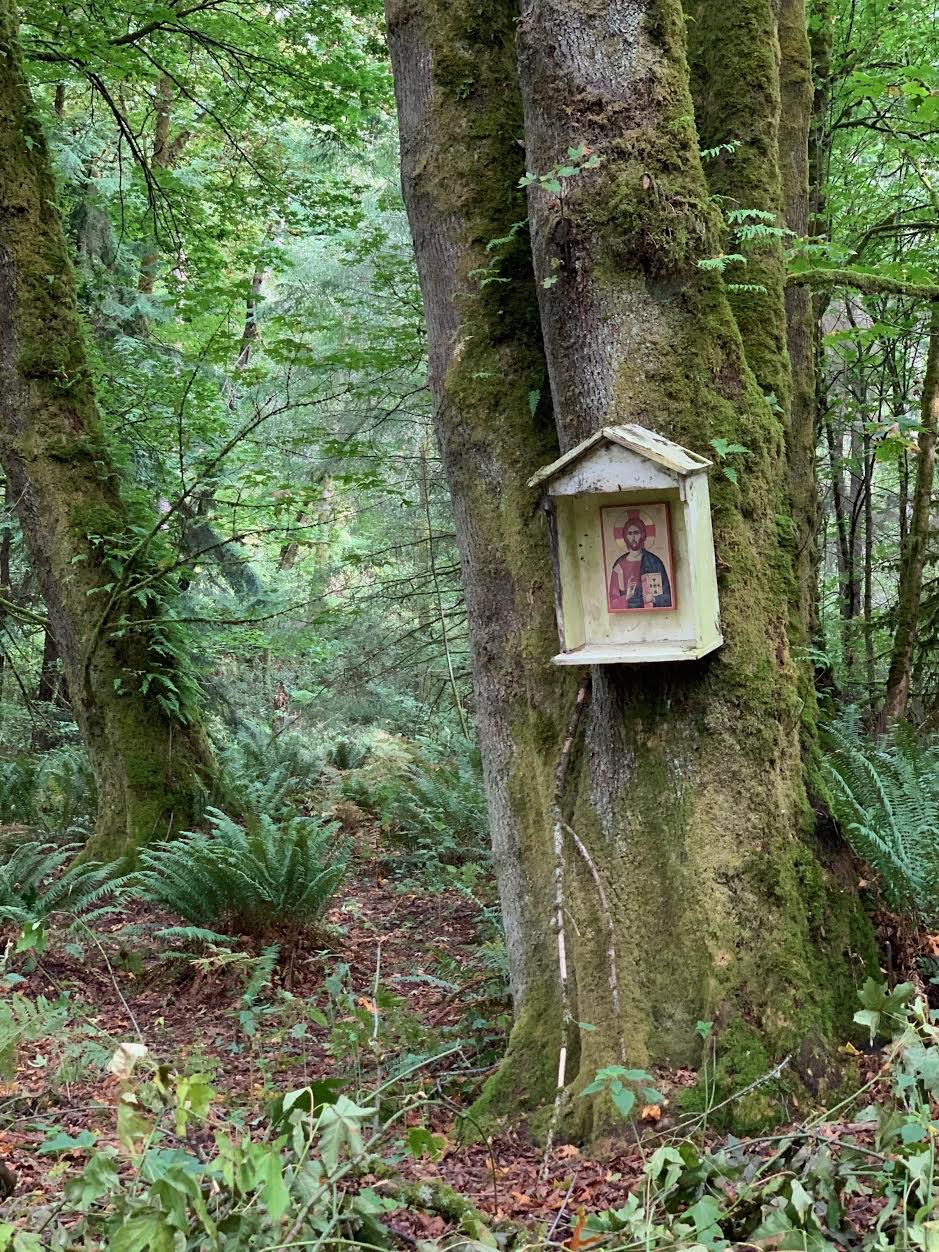 When we take our eyes off our own sins we focus only on the sins of the other.  As we allow their sins get our attention, we fail to struggle with the passions that keep us from the wholeness that God intended, and we move  ever closer to the abyss of our own fall. Ignoring our own sickness, we allow the doors of the fortress that guards our own heart, to be breached.
If we are to take ourselves out of the mire of sin and be made whole, our eyes must never look to the sins of others, "For a person cannot be disquieted or concerned about other people's affairs if he is satisfied with concentrating on the work of his own hands (Saint John Cassian)."
With love in Christ,
Abbot Tryphon
Thursday October 10, 2019 / September 27, 2019
17th Week after Pentecost. Tone seven.
Martyr Callistratus and his company (49 Martyrs) of Carthage (304).
Venerable Sabbatius, wonderworker of Solovki (1435).
New Hieromartyr Demetrius priest (1918).
New Hieromartyrs Herman bishop of Volsk and Michael priest (1919).
Hieromartyr Peter, metropolitan of Krutitsa (1937).
New Hieromartyr Theodore priest (1937).
Apostles Mark, Aristarchus, and Zenas of the Seventy.
Martyr Epicharis of Rome (284).
Venerable Ignatius, abbot of the monastery of the Deep Stream (970).
Saint Anthimus of Iberia, metropolitan of Wallachia (1716) (Romania).
Venerables Sergius (1392) and Nikon (1426) abbots of Radonezh.
New Martyr Aquilina of Thessalonica (1764) (Greek).
St. Flavian, Archbishop of Antioch (381-404).
St. Rachel, schemanun of Borodino Convent (1928).
St. Sigebert, king of the East Angles, martyr (635) (Celtic & British).
St. Barry, disciple of St. Cadoc.
Martyr Fortunatus and Hieromartyr Philemon (Greek).
Martyr Gaiana (Greek).
25 Martyrs drowned in the sea (Greek).
The Scripture Readings
Ephesians 4:14-19
14 that we should no longer be children, tossed to and fro and carried about with every wind of doctrine, by the trickery of men, in the cunning craftiness of deceitful plotting, 15 but, speaking the truth in love, may grow up in all things into Him who is the head—Christ— 16 from whom the whole body, joined and knit together by what every joint supplies, according to the effective working by which every part does its share, causes growth of the body for the edifying of itself in love.
The New Man
17 This I say, therefore, and testify in the Lord, that you should no longer walk as [a]the rest of the Gentiles walk, in the futility of their mind, 18 having their understanding darkened, being alienated from the life of God, because of the ignorance that is in them, because of the blindness of their heart; 19 who, being past feeling, have given themselves over to lewdness, to work all uncleanness with greediness.
Luke 6:12-19
The Twelve Apostles
12 Now it came to pass in those days that He went out to the mountain to pray, and continued all night in prayer to God. 13 And when it was day, He called His disciples to Himself; and from them He chose twelve whom He also named apostles: 14 Simon, whom He also named Peter, and Andrew his brother; James and John; Philip and Bartholomew; 15 Matthew and Thomas; James the son of Alphaeus, and Simon called the Zealot; 16 Judas the son of James, and Judas Iscariot who also became a traitor.
Jesus Heals a Great Multitude
17 And He came down with them and stood on a level place with a crowd of His disciples and a great multitude of people from all Judea and Jerusalem, and from the seacoast of Tyre and Sidon, who came to hear Him and be healed of their diseases, 18 as well as those who were tormented with unclean spirits. And they were healed. 19 And the whole multitude sought to touch Him, for power went out from Him and healed them all.