Without good works faith does not dwell in our hearts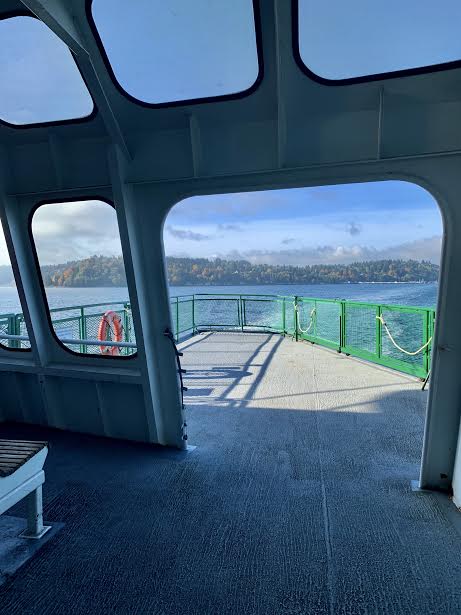 The very moment faith enters the soul is that moment when we turn toward God in repentance and recognize we can not live without Him. As we grow in our faith we come to realize we must remain in a continual state of repentance, for grace abounds in the heart of the man who is repenting. We come to see the truth that the saints were those who never ceased to call upon the Lord in repentance. Never did they think themselves worthy of anything but God's wrath, and their continued plea was for God's mercy.
This humility spawned God's love in the hearts of these saints, and works of love and mercy grew out of God's indwelling love within their hearts. Their works showed forth that their love and good works came out of that deep state of repentance, and their love was the proof of God's indwelling Spirit in their hearts. Saint Gregory the Great said, "The proof of love is in the works. Where love exists, it works great things. But when it ceases to act, it ceases to exist."
If we do not do good works, love does not dwell in our heart, and we have no faith. "Yea, a man may say, You have faith, and I have works: show me your faith without your works, and I will show you my faith by my works (James 2:18)." The Liturgy reminds us, only those with faith and love may draw near to receive the Holy Mysteries. Our participation in the Body and Blood of the Lord provides each of us with the opportunity to be Christ-bearers in the world in which we live, and others will know we belong to Christ, "by our love" (John 13:35).
With love in Christ,
Abbot Tryphon
Photo:
A ferry heading to Vashon Island.
Tuesday October 29, 2019 / October 16, 2019
20th Week after Pentecost. Tone two.
Venerable Longinus the Centurion, who stood at the Cross of the Lord (1st c.).
St. Gregory confessor, priest (1931).
New Hieromartyr Eugene priest (1918).
New Hieromartyr Alexis priest (1938).
New Hieromartyr John priest (1942).
Venerable Longinus the Gate-keeper of the Kiev Caves (13th c.).
St. Longinus of Yaranga (1544).
Venerable Longinus, monk, of Koryazhemka (Vologda) (1540).
Venerable Eupraxia, abbess, before tonsure Princess Euphrosyne of Pskov (1243).
Venerable Malus the Hermit.
Venerable Gall, Irish monk and enlightener of Switzerland (646) (Celtic & British).
Venerable Sabinus, monk (Greek).
Martyrs Isaurus and Aphrodisius, who suffered with St. Longinus (1st. c.).
St. Domna, fool-for-Christ of Tomsk (1872).
The Scripture Readings
Philippians 2:16-23
16 holding fast the word of life, so that I may rejoice in the day of Christ that I have not run in vain or labored in vain.
17 Yes, and if I am being poured out as a drink offering on the sacrifice and service of your faith, I am glad and rejoice with you all. 18 For the same reason you also be glad and rejoice with me.
Timothy Commended
19 But I trust in the Lord Jesus to send Timothy to you shortly, that I also may be encouraged when I know your [a]state. 20 For I have no one like-minded, who will sincerely care for your state. 21 For all seek their own, not the things which are of Christ Jesus. 22 But you know his proven character, that as a son with his father he served with me in the gospel. 23 Therefore I hope to send him at once, as soon as I see how it goes with me.
Luke 9:23-27
Take Up the Cross and Follow Him
23 Then He said to them all, "If anyone desires to come after Me, let him deny himself, and take up his cross daily, and follow Me.24 For whoever desires to save his life will lose it, but whoever loses his life for My sake will save it. 25 For what profit is it to a man if he gains the whole world, and is himself destroyed or lost? 26 For whoever is ashamed of Me and My words, of him the Son of Man will be ashamed when He comes in His own glory, and in His Father's, and of the holy angels. 27 But I tell you truly, there are some standing here who shall not taste death till they see the kingdom of God."