And do not be called teachers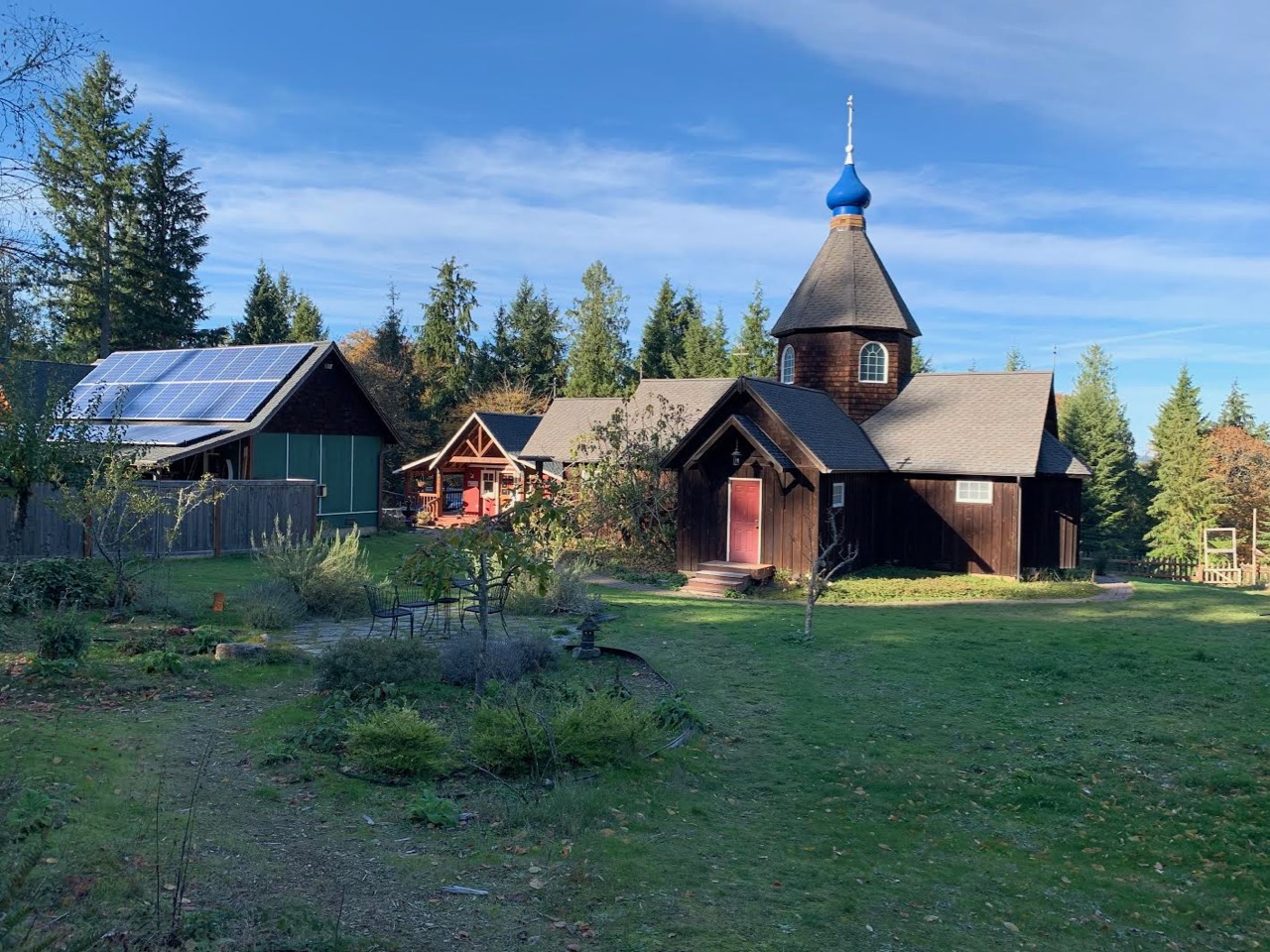 "Do not call anyone on earth your father; for One is your Father, He who is in heaven. And do not be called teachers; for One is your Teacher, the Christ. But he who is greatest among you shall be your servant. And whoever exalts himself will be humbled, and he who humbles himself will be exalted (Matthew 23:9)."
Recently someone called me "Brother Tryphon". His having addressed me as "brother", reminded me of a sheriff deputy, who for years addressed me as "Hieromonk Tryphon", because he felt he could not be biblical if he addressed me as "father". This deputy had no difficulty allowing his own boys to address him as dad (father), nor did he have any difficulty referring to anyone in his church who taught Sunday School, as teacher. Yet Christ did not say it was OK to call your own blood father, "father", nor did He say you could call an instructor, "teacher". He said, "Do not call anyone on earth your father…. And do not be called teachers".
The protestant belief that calling priests, "father," is a violation of Scripture, ignores the fact that Jesus referred to our "father Abraham" (John 8:56), and told the story of the prodigal son, using the term, "father" (Luke 15). Furthermore, Saint Paul said, "I have become your father in Christ". From the beginning, the Church, from Old Testament times, called those anointed by God as "prophet", "teacher" (rabbi), and "father." Like the titles "reverend", "pastor", and "brother", these personal titles have served to convey a certain warmth and honor to those who serve the Lord, and who serve us.
Just as love leads us to call our parent "father", so too do we show honor and love for those who serve us by calling them "father". That the Lord Jesus Christ warned against calling men "father" or "teacher", was a reminder that the leaders of His people should remain pure and humble. His injunction that bishops, priests, deacons, and teachers, should maintain personal character, and godly humility, is obvious. Our Lord could have just as easily instructed his disciples to "call no one reverend, or pastor, or Mister".
Finally, let us consider hyperbole (an extreme exaggeration) as used, especially in ancient Greek, to drive home a greater point. The Gospel stories are full of them. Jesus told us to cut off our hands and tear out our eyes if they cause us to sin (Matthew and Mark). Did he really mean that, or is he making a greater point? How many self-inflicted, blind, amputee Christians do you see walking around?
The point is to be wary of how these things can, and do, allow us to sin. The same thing applies to the "call no man on earth father." Jesus made an analogy using hyperbolic language. Humans have fathers, whether they know or like them. No matter how good a human father is, God is a better, nicer, smarter, kinder, and so on, father. Otherwise, the analogy makes no sense and Jesus wasted his breath. In comparison, an earthly father cannot compete with God. Moreover, if it was a real prohibition, someone really should have chastised St. Paul for neglecting to take into account his references to himself as a father (in the spiritual sense), and remove his letters from the New Testament.
With love in Christ,
Abbot Tryphon
Thursday October 31, 2019 / October 18, 2019
20th Week after Pentecost. Tone two.
Holy Apostle and Evangelist Luke (1st c.).
Translation of the relics (2001) of Venerable Joseph of Volokolamsk (1515).
New Hieromartyrs Andrew, Sergius, Nicholas and Sergius priests, Virgin-martyr Elizabeth (1937).
Repose of Jose Munoz-Cortez who met with a martyric death (1997).
Martyr Marinus the Elder at Anazarbus (4th c.).
Venerable Julian the Hermit of Mesopotamia (4th c.) and Venerable Didymus the Blind.
Martyr Chrysa (Zlata or Golda) of Bulgaria (1795).
Venerable David, abbot, of Serpukhov (1520).
Hieromartyr Mnason, bishop of Cyprus (1st c.) (Greek).
New Martyrs Gabriel and Cirmidol of Egypt (1522) (Greek).
Venerables Symeon, Theodore (monks), and Euphrosyne, who found the Icon of the Mother of God in the Great Cave of Peloponnesus (9th c.) (Greek).
St. Peter of Cetinje, metropolitan of Montenegro, Serbia (1830) (Serbia).
Sts. Gwen and Selevan, martyred Welsh missionaries, in Brittany. (Celtic & British).
The Scripture Readings
John 21:15-25
Jesus Restores Peter
15 So when they had eaten breakfast, Jesus said to Simon Peter, "Simon, son of Jonah, do you love Me more than these?"
He said to Him, "Yes, Lord; You know that I love You."
He said to him, "Feed My lambs."
16 He said to him again a second time, "Simon, son of Jonah, do you love Me?"
He said to Him, "Yes, Lord; You know that I love You."
He said to him, "Tend My sheep."
17 He said to him the third time, "Simon, son of Jonah, do you love Me?" Peter was grieved because He said to him the third time, "Do you love Me?"
And he said to Him, "Lord, You know all things; You know that I love You."
Jesus said to him, "Feed My sheep. 18 Most assuredly, I say to you, when you were younger, you girded yourself and walked where you wished; but when you are old, you will stretch out your hands, and another will gird you and carry you where you do not wish."19 This He spoke, signifying by what death he would glorify God. And when He had spoken this, He said to him, "Follow Me."
The Beloved Disciple and His Book
20 Then Peter, turning around, saw the disciple whom Jesus loved following, who also had leaned on His breast at the supper, and said, "Lord, who is the one who betrays You?" 21 Peter, seeing him, said to Jesus, "But Lord, what about this man?"
22 Jesus said to him, "If I will that he remain till I come, what is that to you? You follow Me."
23 Then this saying went out among the brethren that this disciple would not die. Yet Jesus did not say to him that he would not die, but, "If I will that he remain till I come, what is that to you?"
24 This is the disciple who testifies of these things, and wrote these things; and we know that his testimony is true.
25 And there are also many other things that Jesus did, which if they were written one by one, I suppose that even the world itself could not contain the books that would be written. Amen.
Philippians 3:1-8
All for Christ
3 Finally, my brethren, rejoice in the Lord. For me to write the same things to you is not tedious, but for you it is safe.
2 Beware of dogs, beware of evil workers, beware of the mutilation! 3 For we are the circumcision, who worship God in the Spirit, rejoice in Christ Jesus, and have no confidence in the flesh, 4 though I also might have confidence in the flesh. If anyone else thinks he may have confidence in the flesh, I more so: 5 circumcised the eighth day, of the stock of Israel, of the tribe of Benjamin, a Hebrew of the Hebrews; concerning the law, a Pharisee; 6 concerning zeal, persecuting the church; concerning the righteousness which is in the law, blameless.
7 But what things were gain to me, these I have counted loss for Christ. 8 Yet indeed I also count all things loss for the excellence of the knowledge of Christ Jesus my Lord, for whom I have suffered the loss of all things, and count them as rubbish, that I may gain Christ.
Luke 9:49-56
Jesus Forbids Sectarianism
49 Now John answered and said, "Master, we saw someone casting out demons in Your name, and we forbade him because he does not follow with us."
50 But Jesus said to him, "Do not forbid him, for he who is not against us is on our side."
A Samaritan Village Rejects the Savior
51 Now it came to pass, when the time had come for Him to be received up, that He steadfastly set His face to go to Jerusalem, 52 and sent messengers before His face. And as they went, they entered a village of the Samaritans, to prepare for Him. 53 But they did not receive Him, because His face was set for the journey to Jerusalem. 54 And when His disciples James and John saw this, they said, "Lord, do You want us to command fire to come down from heaven and consume them, just as Elijah did?"
55 But He turned and rebuked them, and said, "You do not know what manner of spirit you are of. 56 For the Son of Man did not come to destroy men's lives but to save them." And they went to another village.