The act of giving can change everyone's life for the better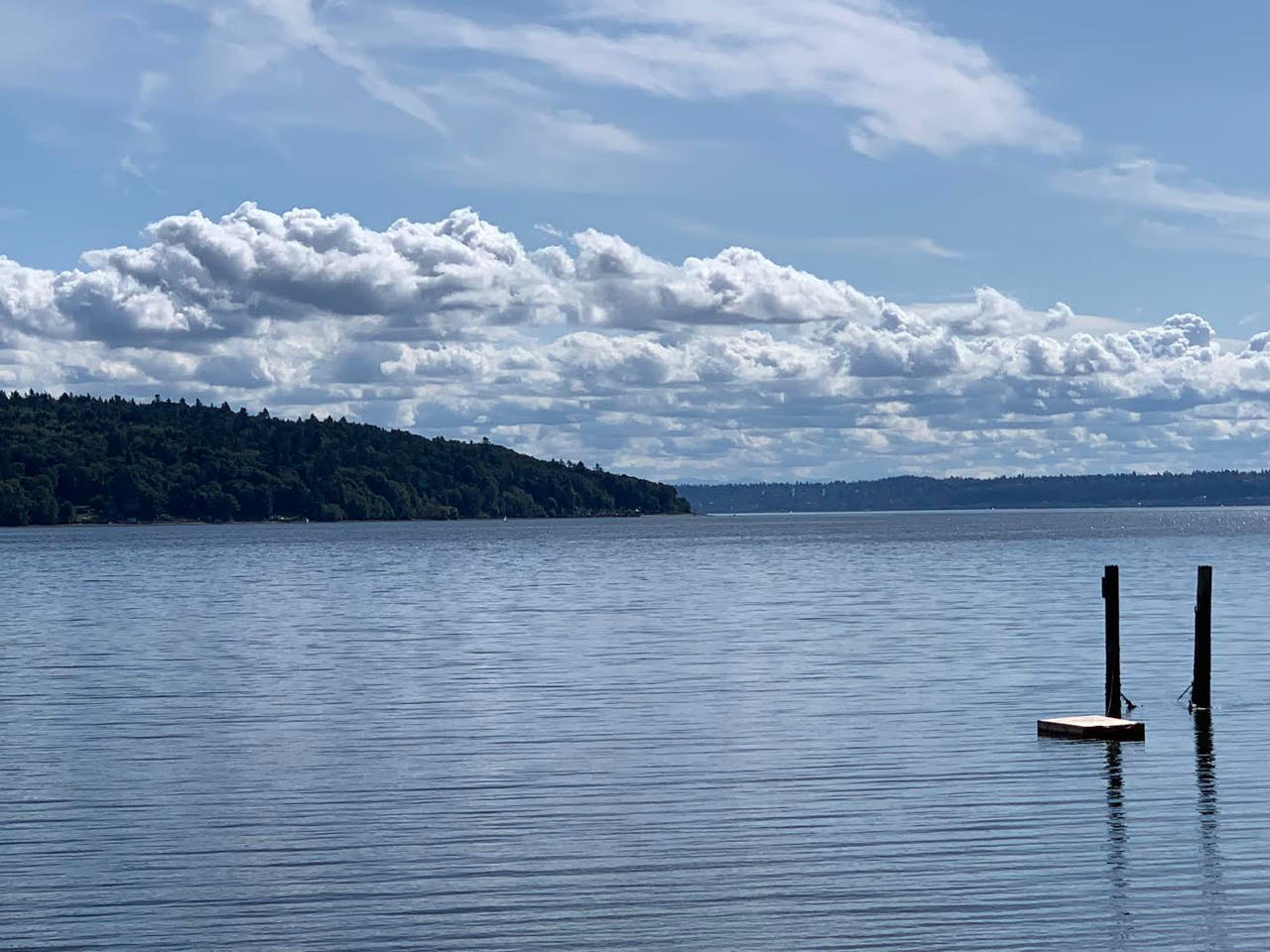 As any history buff knows, these times we are living in can sometimes seem like reruns. News reports are filled with stories of wars, disasters, dictators, attacks on the innocent, increased crime, and the ever present persecution of Christians in various parts of the world. We've witnessed increased attacks against Coptic Christians in Egypt, as well as the expulsion of the entire Christian population from parts of Syria. Political unrest is happening in many parts of the world, and genocide is being perpetrated upon ethnic groups in parts of Africa. America seems poised on the brink of disaster, not unlike what was seen in Germany prior to World War I, and the number of families found homeless is nearing the percentages that were found in the Great Depression.
Times like ours call for us to become spiritually fit, so we can be beacons of light among those who have lost all hope. The challenges that face all of us are not for the faint-of-heart. The spiritually fit can triumph over anything, so we must continue trying to encourage this new generation of young people to be prepared for whatever may be coming. We have before us many challenges and hardships, and those who have developed a strong faith must be willing to sharing their faith-based strength with those who are on the edge.
A study of history can show us that we are not the only people who've faced these problems, and we will not be the last. What is missing, it seems to me, is the sense of community, of a people who are united to find solutions, and not simply at war with one other. The present political climate in the United States, with it's polarization of good people, can not lead to the solutions we need to turn things around. What is needed is for people of good faith to step forward and help those who have lost homes, jobs, and hope, and lift them, offering help in whatever way we can. Walling ourselves off from those who've fallen through the cracks will not make things better.
During times like these we must refocus our attention on the things that build up community. Rather than giving ourselves over to entertainment, or on-line friendships (which are not always bad), we can involve ourselves in active philanthropic activities, such as volunteering in soup kitchens, tutoring homeless kids, manning childcare centers that help parents have the freedom to find jobs. We can volunteer to be job counselors, or for meals-on-wheels. We can look in on the elderly lady living next door, or the young mother whose husband is fighting in the Middle East.
We can volunteer to teach English as a second language to immigrant families, or drive seniors to doctor appointments. We can fill the gas tank of a struggling family at the next pump, or pay for the groceries for the single mother standing behind us in the checkout line.
When seeing someone on the bus that is looking lost in worry, we can offer to pray for them, or even invite them to church with us on Sunday. We can purchase a few extra hamburgers, with the intention of giving them to the homeless people asking for spare change at the entrance to the fast food store. We can offer to sit with a sick relative, and let the caregiver have a few hours to get outside for some much needed leisure time. We can offer to take a neighbor out to lunch, who we know is going through some difficult times. Buy a fistful of McDonald's coupon booklets, and give a booklet to anyone who asks for a handout. The coupons are not that expensive, the person gets several meals out of them, and when they're desperate for a meal, it's a real treat. As you hand the person a booklet, if they say thank you, ask them to pray for you. This allows them to pay for their food, by their prayers, and by preserving their dignity, we make them feel less like a beggar.
Whatever struggles we are going through will seem like nothing, once we've given ourselves over in service to others. Even when we are struggling to make ends meet, the power of giving can change our life for the better. By becoming philanthropic ourselves, and focusing on others in need, our own problems will seem less serious. We could even find a number of friends who feel the same way, and start a project together.
With love in Christ,
Abbot Tryphon
Photo: Looking across the harbor towards the monastery's location.
An Appeal
We would like to replace the old wooden candle stands in our temple with 24 socket stands made of brass. We need five of them at a cost of  $998.00 each. Alex Miller of Holy Archangel Liturgical Supplies in Palmer, Alaska, has offered to give us one stand when we have four purchased. Therefore, we are asking if any of my readers would like to purchase one or more of these beautiful candle stands for our monastic church.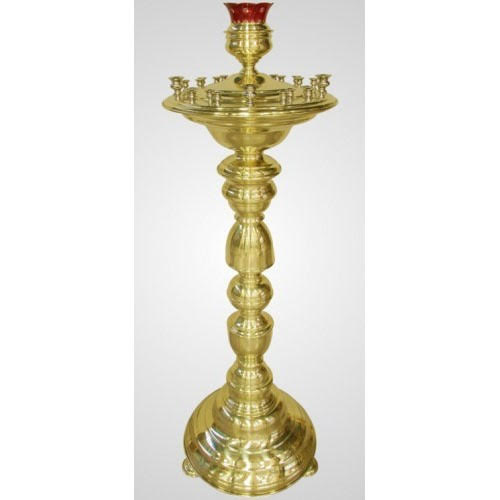 Monday October 7, 2019 / September 24, 2019
17th Week after Pentecost. Tone seven.
Holy Protomartyr and Equal-to-the-Apostles Thecla of Iconium (1st c.).
St. Gabriel, of Pskov-Eleazar Monastery and Kazan (1915).
New Hieromartyr Basil deacon (1918).
New Hieromartyrs Andrew and Paul priests, Hieromartyr Vitaly and Martyrs Basil, Sergius and Spiridon (1937).
New Hieromartyr Nicander priest (1939).
Venerable Nicander, hermit of Pskov (1581).
Martyrdom of St. Galacteon, monk of Vologda (1612).
Venerable Coprius of Palestine (530).
Saint Vladislav of Serbia (1239).
Icons of the Most Holy Theotokos of "Mirozh" and "Of the Myrtle Tree" (1198).
Venerable Abramius, abbot of Mirozh (Pskov) (1158).
Venerables Stephen the First-Crowned (in monasticism Simon) (1224), David, and Vladislav (1239), of Serbia.
Righteous Euphrosyne, daughter of St. Paphnutius of Egypt.
Venerable Dorothea of Kashin (1629).
Arrival in America of the first Orthodox Mission: Sts. Herman, Juvenaly, and others (1794).
St. Isarnus of Marseilles (1043).
The Scripture Readings
Ephesians 1:22-2:3
22 And He put all things under His feet, and gave Him to be head over all things to the church, 23 which is His body, the fullness of Him who fills all in all.
By Grace Through Faith
2 And you He made alive, who were dead in trespasses and sins, 2 in which you once walked according to the course of this world, according to the prince of the power of the air, the spirit who now works in the sons of disobedience, 3 among whom also we all once conducted ourselves in the lusts of our flesh, fulfilling the desires of the flesh and of the mind, and were by nature children of wrath, just as the others.
Luke 4:37-44
37 And the report about Him went out into every place in the surrounding region.
Peter's Mother-in-Law Healed
38 Now He arose from the synagogue and entered Simon's house. But Simon's wife's mother was sick with a high fever, and they made request of Him concerning her. 39 So He stood over her and rebuked the fever, and it left her. And immediately she arose and served them.
Many Healed After Sabbath Sunset
40 When the sun was setting, all those who had any that were sick with various diseases brought them to Him; and He laid His hands on every one of them and healed them. 41 And demons also came out of many, crying out and saying, "You are the Christ, the Son of God!"
And He, rebuking them, did not allow them to speak, for they knew that He was the Christ.
Jesus Preaches in Galilee
42 Now when it was day, He departed and went into a deserted place. And the crowd sought Him and came to Him, and tried to keep Him from leaving them; 43 but He said to them, "I must preach the kingdom of God to the other cities also, because for this purpose I have been sent." 44 And He was preaching in the synagogues of Galilee.