Passing on the gift of love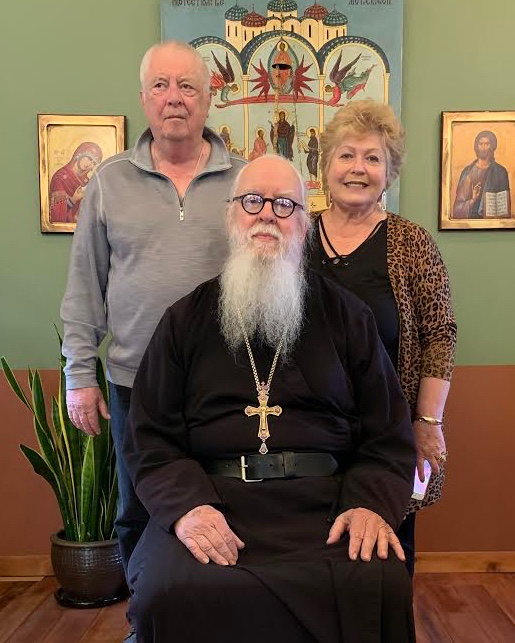 My father was a golf pro in Spokane, Washington, during my grade and early middle school years, and the country club was the center of our family's social life. My brother, Dwayne, and I use to play an average of 18 to 36 holes of golf every day, during the summer months (when we weren't fly fishing in the Spokane River). Our whole family golfed together, although my mother's primary love was music. She was a church organist and choir director, and eventually became a piano and organ teacher.
My first job was to fill the coin operated water cooler, with bottles of soda pop. When we moved from Spokane, Washington, to Sandpoint, Idaho, where my dad became the pro for a small country club, I took on my second job, at the age of sixteen, driving the large tractor that was used to cut the grass for the fairways. Those early years were wonderful, and I often think of how lucky I was to have been blessed with such wonderful, loving, parents.
Our home in Sandpoint, was on the lake, with views of forested mountains off in the distance. Is it any wonder I am so happy living on an island, surrounded by forest, for the forests and lakes of Northern Idaho were so prominent a part of the environment of my youth.
I was fortunate to have had a close relationship with both my father and mother during the last years of their lives. As an adult, I was gifted with enough time to have let both my parents know how much I loved them, and how I was a product of both their lives. I was able to tell my dad that I saw much of him, within myself. His humor, comfortableness with all kinds of people, joy of life, love of history, and, even his size (he was a big man), has been inherited by me, his son.
My mother's love of music, architecture and interior design, are also a part of me, leaving me with the skills to work with our architect on the design of this monastery, and to personally design all the interiors of our monastic buildings. I am clearly the inheritor of the best that my parents displayed in their lives, and I will forever be grateful to them.
Yet, the most important gift I received from my parents, was the gift of love. They loved me, and demonstrated their love for me throughout their lives. They also showed me how to love others, and that ability to be willing to be open to love, and to demonstrate love, eventually allowed me to love God.
It was from my parents that I discovered that God was not simply there as a cosmic problem solver, or gift giver, or but was, like them, One Who loved me. God, like my parents, first loved me, and the lessons of love that I learned from my parents, enabled me to be open to the love of God. In turn, the gift of love that came from my parents, allowed me to see God as not my own private possession, but One Whom I wanted to share with others.
I often think how wonderful it would be if I were able to share a glass of wine in our monastery's library/commons, with my beloved parents. There is a truism that says, "no matter how old you are, when you lose your parents, you become an orphan".
Love in Christ,
Abbot Tryphon
Photo: My dear friends, Nick and Nadine Buick of San Francisco, visited the monastery on Thursday. They are on their way to a cruise ship in Seattle, for a voyage to Alaska. Nick is the warden of Holy Virgin Cathedral in San Francisco, and Nadine is the president of the cathedral's sisterhood.
Friday September 6, 2019 / August 24, 2019
12th Week after Pentecost. Tone two.
Fast. Food with Oil
Hieromartyr Eutychius (1st c.), disciple of St. John the Theologian.
Translation of the relics of St. Peter, metropolitan of Kiev (1479).
New Hieromartyr Maximus Sandovich priest (1914).
Venerable Aristoclius elder of Moscow (1918).
New Hieromartyr Seraphim (1946).
Venerable Arsenius, abbot of Komel (Vologda) (1550).
Martyr Tation at Claudiopolis (305).
Virgin-martyr Cyra of Persia (558).
Venerable George Limniotes the Confessor of Mt. Olympus (716).
Equal-to-the-Apostles Cosmas of Aitolia (1779).
Icon of the Most Holy Theotokos "Petrovskaya" ("of St. Peter of Moscow") (1306).
St. Martyrius, Archbishop of Novgorod (1199).
Commemorating the appearance of Our Most Holy Lady, the Theotokos and Ever-Virgin Mary to Venerable Sergius, abbot, of Radonezh (1385).
St. Dionysius of Zakynthos, archbishop of Aegina (1622).
St. Serapion the Wonderworker, abbot of the Monastery of St. John the Baptist at Garesja, Georgia (1747) (Georgia).
The Scripture Readings
2 Corinthians 7:10-16
10 For godly sorrow produces repentance leading to salvation, not to be regretted; but the sorrow of the world produces death. 11 For observe this very thing, that you sorrowed in a godly manner: What diligence it produced in you, what clearing of yourselves, whatindignation, what fear, what vehement desire, what zeal, what vindication! In all things you proved yourselves to be clear in this matter. 12 Therefore, although I wrote to you, I did not do it for the sake of him who had done the wrong, nor for the sake of him who suffered wrong, but that our care for you in the sight of God might appear to you.
The Joy of Titus
13 Therefore we have been comforted in your comfort. And we rejoiced exceedingly more for the joy of Titus, because his spirit has been refreshed by you all. 14 For if in anything I have boasted to him about you, I am not ashamed. But as we spoke all things to you in truth, even so our boasting to Titus was found true. 15 And his affections are greater for you as he remembers the obedience of you all, how with fear and trembling you received him. 16 Therefore I rejoice that I have confidence in you in everything.
Mark 2:18-22
Jesus Is Questioned About Fasting
18 The disciples of John and of the Pharisees were fasting. Then they came and said to Him, "Why do the disciples of John and of the Pharisees fast, but Your disciples do not fast?"
19 And Jesus said to them, "Can the friends of the bridegroom fast while the bridegroom is with them? As long as they have the bridegroom with them they cannot fast. 20 But the days will come when the bridegroom will be taken away from them, and then they will fast in those days. 21 No one sews a piece of unshrunk cloth on an old garment; or else the new piece pulls away from the old, and the tear is made worse. 22 And no one puts new wine into old wineskins; or else the new wine bursts the wineskins, the wine is spilled, and the wineskins are ruined. But new wine must be put into new wineskins."