Those occasions when we mature into spiritual adulthood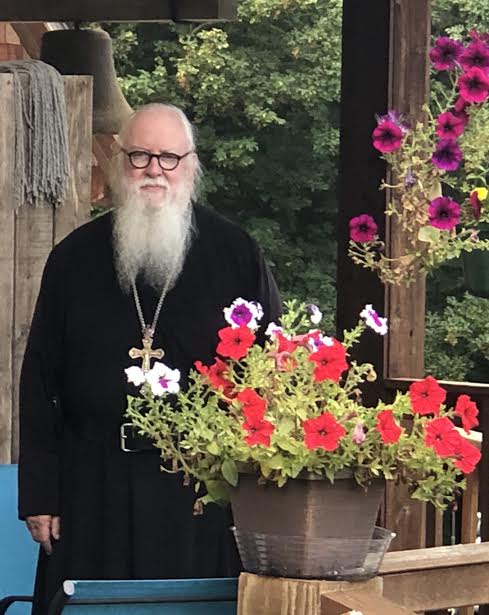 There are those times in our lives when God seems distant, even absent from us. These are usually times when our faith seems weak and we struggle to believe God really cares for us, or perhaps we begin to question whether God even exists. In Western Christian tradition these moments are often referred to as the dark night of the soul. God seems as though He's far removed from us and we struggle with our faith.
In such moments it is good to remember that God is closer to us than our own breath and we only feel He's absent. God uses such periods in our life as a way to make us work at the relationship. As we struggle, we grow stronger. When God seems to withdraw Himself it is something like the parent who stands his toddler on his feet and moves a few feet away, encouraging the child to take his first steps, alone. The parent is prepared to reach out, should the child fall, but letting the child take that first step is necessary for the child's development.
Each time we are forced to work at this relationship, God's grace builds us up, making it possible for us to mature in the faith. Spiritual growth can not happen unless we feel the need for God, since the Lord will not force Himself on us. The awareness of God's presence in our lives comes with struggle, and as long as we do our part, God's grace flows abundantly.
Love in Christ,
Abbot Tryphon
Sunday September 8, 2019 / August 26, 2019
12th Sunday after Pentecost. Tone three.
Synaxis of all saints of Nizhny Novgorod (movable holiday on the Sunday after August 26th).
Commemoration of the Meeting of the "Vladimir" Icon of the Most Holy Theotokos and the deliverance of Moscow from the Invasion of Tamerlane in 1395.
Martyrs Adrian and Natalia and 23 companions of Nicomedia (4th c.).
New Hieromartyr Peter priest and St. Gregory confessor, priest (1938).
Blessed Mary Diveyevo (1931).
New Hieromartyr Victor priets, Martyr Demetrius, Peter and New Hiero-confessor Archpriest Roman Medved of Moscow (1937).
New Hieromartyr Nectarius (Trezvinsky), bishop of Yaransk (1937).
Uncovering of the relics of St. Nicholas the Confessor, metropolitan of Almaty (2000).
Venerable Adrian, abbot of Ondrusov (Valaam) (1549).
The Pskov Caves Icon of the Most Holy Mother of God, named the "Tenderness" (1542).
Blessed Cyprian of Storozhev, former outlaw (16th c.).
Venerable Adrian, abbot of Poshekhonye (1550).
Vladimir-Eletsk Icon of the Most Holy Mother of God (1395).
Venerable Tithoes of the Thebaid (4th c.), disciple of St. Pachomius the Great (4th c.).
Venerable Ibestion the Confessor, Egyptian ascetic.
St. Zer-Jacob, missionary of Ethiopia.
Venerable Adrian of Uglich (1504), disciple of St. Paisius of Uglich.
Finding of the relics of Venerable Bassian of Alatyr Monastery (17th c.).
Monk Ioasaph, prince of India (Greek).
Martyrs Atticus and Sisinnius (Greek).
The miraculous renewal of the Vladimir Icon of the Theotokos in Harbin (Manchuria) (1925).
The Scripture Readings
Matthew 28:16
The Great Commission
16 Then the eleven disciples went away into Galilee, to the mountain which Jesus had appointed for them.
1 Corinthians 15:1-11
The Risen Christ, Faith's Reality
15 Moreover, brethren, I declare to you the gospel which I preached to you, which also you received and in which you stand, 2 by which also you are saved, if you hold fast that word which I preached to you—unless you believed in vain.
3 For I delivered to you first of all that which I also received: that Christ died for our sins according to the Scriptures, 4 and that He was buried, and that He rose again the third day according to the Scriptures, 5 and that He was seen by Cephas, then by the twelve. 6 After that He was seen by over five hundred brethren at once, of whom the greater part remain to the present, but some have fallen asleep. 7 After that He was seen by James, then by all the apostles. 8 Then last of all He was seen by me also, as by one born out of due time.
9 For I am the least of the apostles, who am not worthy to be called an apostle, because I persecuted the church of God. 10 But by the grace of God I am what I am, and His grace toward me was not in vain; but I labored more abundantly than they all, yet not I, but the grace of God which was with me. 11 Therefore, whether it was I or they, so we preach and so you believed.
Matthew 19:16-26
Jesus Counsels the Rich Young Ruler
16 Now behold, one came and said to Him, "Good Teacher, what good thing shall I do that I may have eternal life?"
17 So He said to him, "Why do you call Me good? No one is good but One, that is, God. But if you want to enter into life, keep the commandments."
18 He said to Him, "Which ones?"
Jesus said, "'You shall not murder,' 'You shall not commit adultery,' 'You shall not steal,' 'You shall not bear false witness,' 19 'Honor your father and your mother,' and, 'You shall love your neighbor as yourself.' "
20 The young man said to Him, "All these things I have kept from my youth. What do I still lack?"
21 Jesus said to him, "If you want to be perfect, go, sell what you have and give to the poor, and you will have treasure in heaven; and come, follow Me."
22 But when the young man heard that saying, he went away sorrowful, for he had great possessions.
With God All Things Are Possible
23 Then Jesus said to His disciples, "Assuredly, I say to you that it is hard for a rich man to enter the kingdom of heaven. 24 And again I say to you, it is easier for a camel to go through the eye of a needle than for a rich man to enter the kingdom of God."
25 When His disciples heard it, they were greatly astonished, saying, "Who then can be saved?"
26 But Jesus looked at them and said to them, "With men this is impossible, but with God all things are possible."