We must avoid centering on our own needs and desires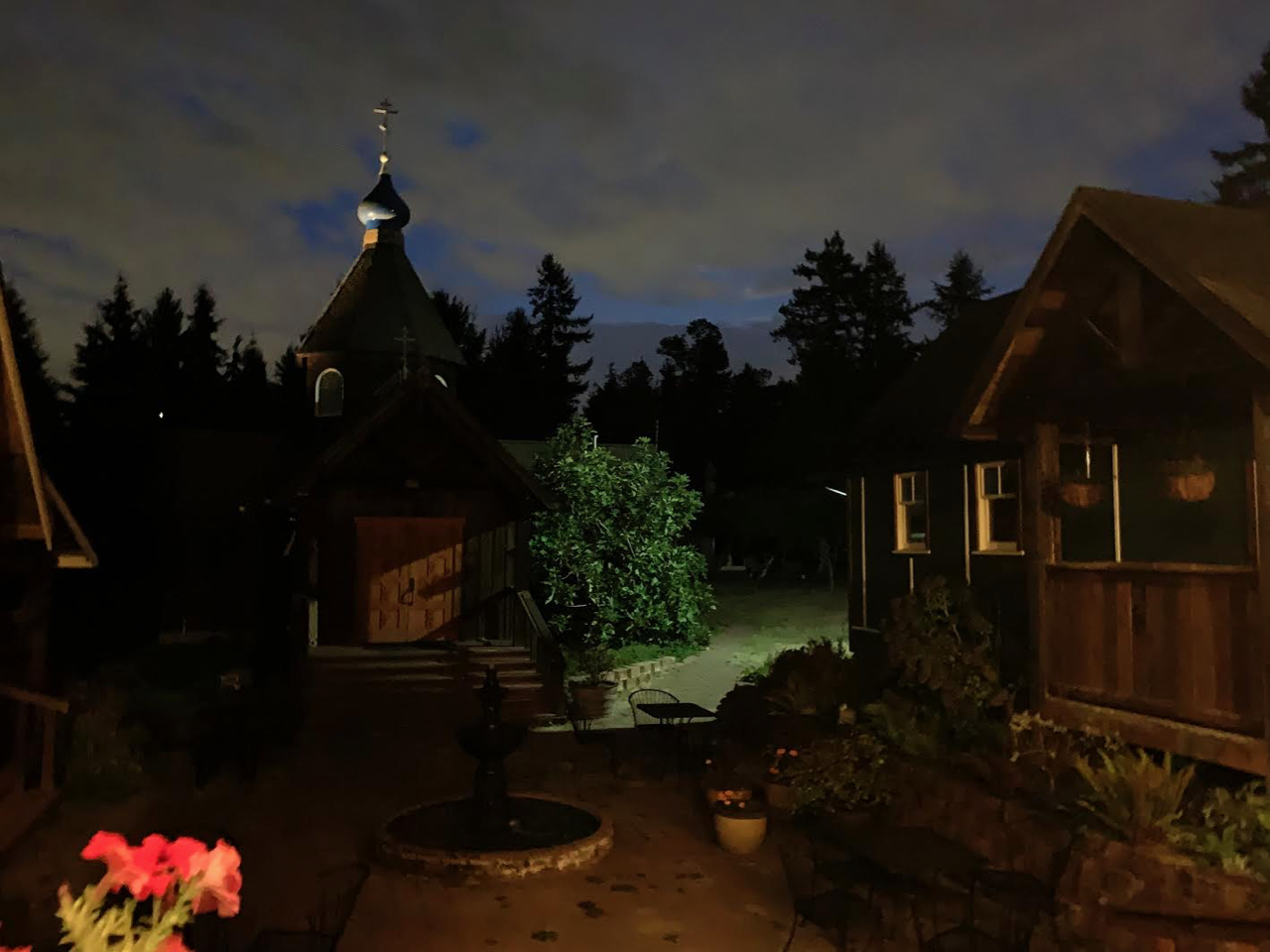 Self-centeredness keeps us from focusing on the needs and interests of others, and obscures our true nature, as God intended. Pride keeps us from embracing Christ's way of selfless service to others, even to those who especially need our love and support. Children of such people are deprived of the nurturing love that equips them for a happy and fulfilling life, and they are left crippled by the selfishness of parents who have surrendered to their own egos.
We must embrace Christ's way of selfless sacrifice to those we encounter. In this day when so many people put their own needs before others, it is imperative we fight against the temptation to enslave ourselves to our own desires and goals, grounded, as they are, in the ego.
The Church has all the tools, and the grace, needed for the spiritual and moral progress that ultimately will lead to eternity with God. It is the Church that helps us fill our minds and hearts with holy things, and keeps us from surrendering to a self-centeredness that will only strengthen unholy passions. If we truly want God to heal our souls, we must fight against every desire and temptation that keeps us focused on self.
The Great High Priest offered Himself on the Cross, embraced death, and rose on the third day, in order to restore us to His image and likeness. If we truly wish to become like Him, we must focus on selfless service, humble prayer, love for others, and genuine repentance.
Putting ourselves first, makes us like the little child who demands his way, while ignoring the needs of his little siblings, all the while moving ever more swiftly toward the abyss that awaits those who do not love God and neighbor.
With love in Christ,
Abbot Tryphon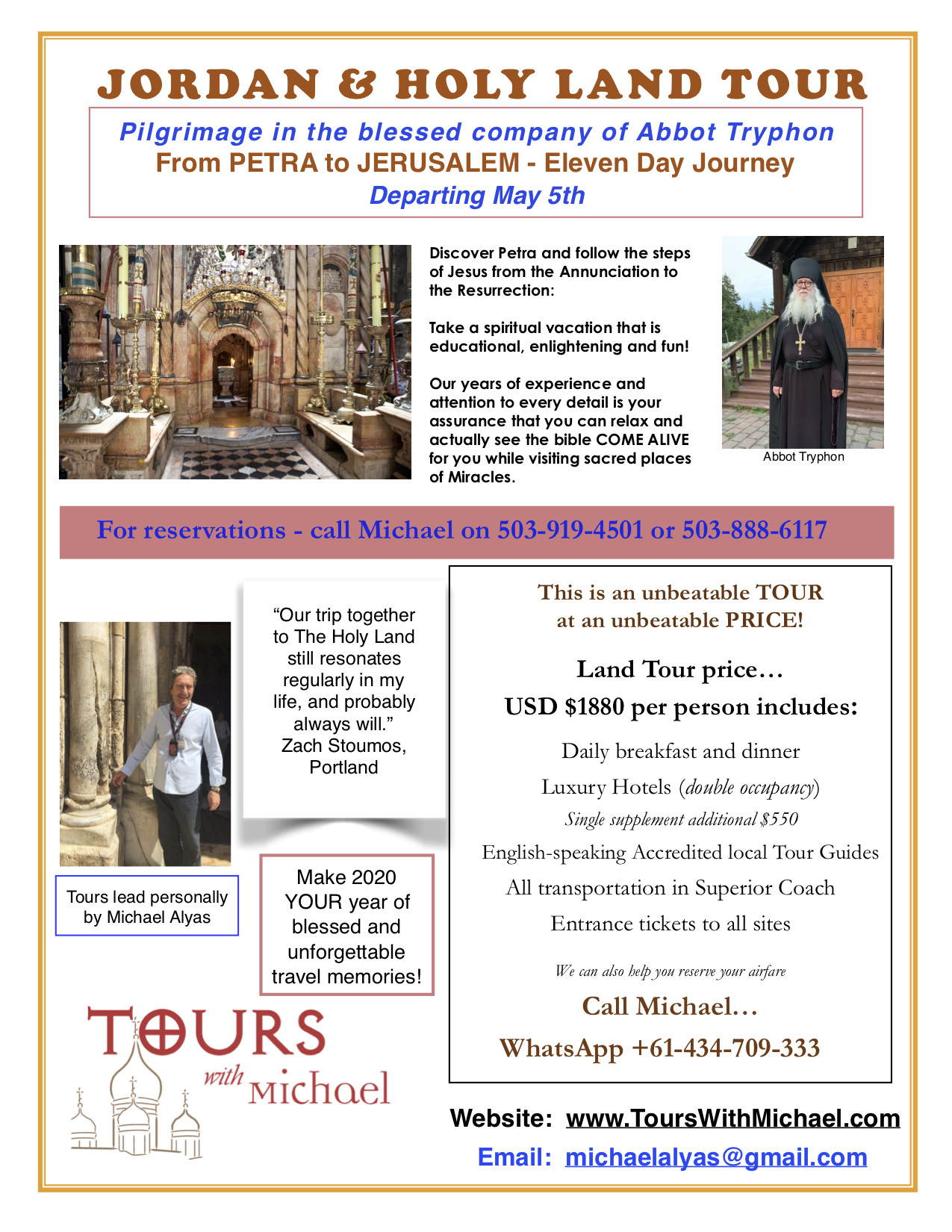 Wednesday September 18, 2019 / September 5, 2019
14th Week after Pentecost. Tone four.
Fast. Food with Oil
Holy Prophet Zacharias and Righteous Elizabeth (1st c.), parents of St. John the Forerunner.
Martyrdom of St. Athanasius, abbot, of Brest, by the Latins (1649).
New Hieromartyr Alexis, archbishop of Velikoustiuzh, Martyr Euthymius (1937).
Uncovering of the relics of Venerable Alexander Urodov (2001).
Martyrdom of the Holy Passion-bearer Gleb of Russia, in holy baptism David (1051).
Martyrs Thiphael and his sister, Thivea (or Vivea) (98-138).
Martyr Sarbelus of Edessa.
Virgin-martyr Rhais (Raisa) of Alexandria (308).
Martyrs Juventinus and Maximus at Antioch (4th c.).
Martyrs Urban, Theodore, Medimnus, and 77 Companions at Nicomedia (370).
Martyrs Abdas, Hormizd, and Sunin of Persia (ca. 424).
Icon of the Mother of God Orshansk (1631).
Appearance of the Holy Apostle Peter to Emperor Justinian at Athira near Constantinople.
The Scripture Readings
2 Corinthians 13:3-13
3 since you seek a proof of Christ speaking in me, who is not weak toward you, but mighty in you. 4 For though He was crucified in weakness, yet He lives by the power of God. For we also are weak in Him, but we shall live with Him by the power of God toward you.
5 Examine yourselves as to whether you are in the faith. Test yourselves. Do you not know yourselves, that Jesus Christ is in you?—unless indeed you are disqualified. 6 But I trust that you will know that we are not disqualified.
Paul Prefers Gentleness
7 Now I pray to God that you do no evil, not that we should appear approved, but that you should do what is honorable, though we may seem disqualified. 8 For we can do nothing against the truth, but for the truth. 9 For we are glad when we are weak and you are strong. And this also we pray, that you may be made complete. 10 Therefore I write these things being absent, lest being present I should use sharpness, according to the authority which the Lord has given me for edification and not for destruction.
Greetings and Benediction
11 Finally, brethren, farewell. Become complete. Be of good comfort, be of one mind, live in peace; and the God of love and peace will be with you.
12 Greet one another with a holy kiss.
13 All the saints greet you.
Mark 4:35-41
Wind and Wave Obey Jesus
35 On the same day, when evening had come, He said to them, "Let us cross over to the other side." 36 Now when they had left the multitude, they took Him along in the boat as He was. And other little boats were also with Him. 37 And a great windstorm arose, and the waves beat into the boat, so that it was already filling. 38 But He was in the stern, asleep on a pillow. And they awoke Him and said to Him, "Teacher, do You not care that we are perishing?"
39 Then He arose and rebuked the wind, and said to the sea, "Peace, be still!" And the wind ceased and there was a great calm. 40 But He said to them, "Why are you so fearful? How is it that you have no faith?" 41 And they feared exceedingly, and said to one another, "Who can this be, that even the wind and the sea obey Him!"