The Orthodox Use of Incense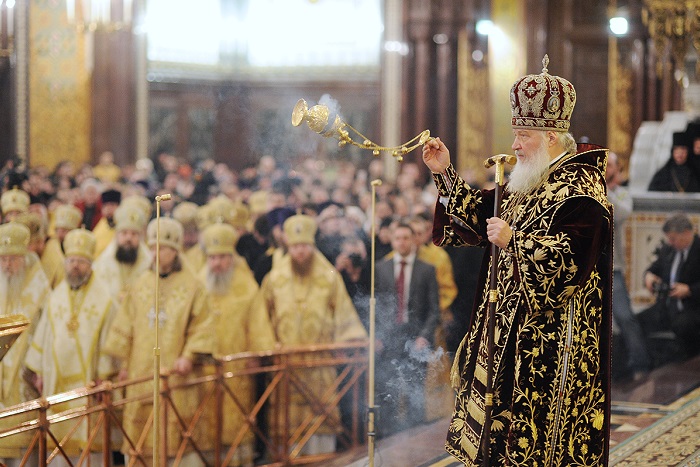 From Old Testament times believers have burned incense as an offering when worshiping God. The ancient temple in Jerusalem even had priests whose sole duty was to keep the censer burning twenty-four hours a day.
Ancient pagan kings were often escorted with large fans of peacock feathers and burning incense when entering their palaces. Early Christians took both these symbols for their worship in recognition of Christ as their Sovereign King and Lord. To this day the Orthodox Church uses incense in most of her services, and large circular fans, reminiscent of the peacock fans of ancient times, are held over the Gospel book during the proclamation of God's word during celebrations of the Divine Liturgy.
As a young man attending my very first Orthodox Liturgy, I was struck by the use of incense. The words of the Psalmist King David, "Let my prayer arise as incense before Thee…", is chanted during every celebration of Vespers during the censing of the temple. During every service where there is a great censing of the whole church, the priest (or deacon) censes the frescoes and icons as windows into eternity, as the incense wafts upward as an offering of the people of God.
The people are also censed by the priest in recognition of their having been created in the image and likeness of their Creator God. Incense is so central in Christian worship that it is even used in the worship of the domestic church, where the family gathers in prayer around their own icons, reading the scriptures together, and offering their family prayers to the Lord.
"Let my prayer be set forth before thee as incense; and the lifting up of my hands as the evening sacrifice. Set a watch, O LORD, before my mouth; keep the door of my lips. Incline not my heart to any evil thing, to practice wicked works with men that work iniquity: and let me not eat of their dainties (Psalm 141)."
With love in Christ,
Abbot Tryphon
Saturday September 7, 2019 / August 25, 2019
12th Week after Pentecost. Tone two.
Return of the relics of the Apostle Bartholomew from Anastasiopolis to Lipari (6th c.).
Holy Apostle Titus of the Seventy (1st c.).
Hieromartyr Moses (1931).
New Hieromartyr priest Vladimir Moschansky (1938).
Sts. Barses and Eulogius (386), bishops of Edessa, and St. Protogenes, bishop of Carrhae (4th c.), confessors.
St. Menas, patriarch of Constantinople (6th c.).
St. John the Cappadocian (520) and St. Epiphanius (535), patriarchs of Constantinople.
Synaxis of Hierarchs of Crete: Andrew the Wonderworker; Cyril, bishop of Gortyna; and Eumenius, bishop of Rome. (Greek).
St. Aredius of Limousin (591) (Gaul).
St. Gregory of Utrecht (775) (Neth.).
Translation of the relics of St. Hilda of Whitby (680) (Celtic & British).
St. Ebba the Elder, abbess of Coldingham, Northumbria, England (683) (Celtic & British).
The Scripture Readings
1 Corinthians 1:26-29
Glory Only in the Lord
26 For you see your calling, brethren, that not many wise according to the flesh, not many mighty, not many noble, are called.27 But God has chosen the foolish things of the world to put to shame the wise, and God has chosen the weak things of the world to put to shame the things which are mighty; 28 and the base things of the world and the things which are despised God has chosen, and the things which are not, to bring to nothing the things that are, 29 that no flesh should glory in His presence.
Matthew 20:29-34
Two Blind Men Receive Their Sight
29 Now as they went out of Jericho, a great multitude followed Him. 30 And behold, two blind men sitting by the road, when they heard that Jesus was passing by, cried out, saying, "Have mercy on us, O Lord, Son of David!"
31 Then the multitude warned them that they should be quiet; but they cried out all the more, saying, "Have mercy on us, O Lord, Son of David!"
32 So Jesus stood still and called them, and said, "What do you want Me to do for you?"
33 They said to Him, "Lord, that our eyes may be opened." 34 So Jesus had compassion and touched their eyes. And immediately their eyes received sight, and they followed Him.