The necessity of Christian friendships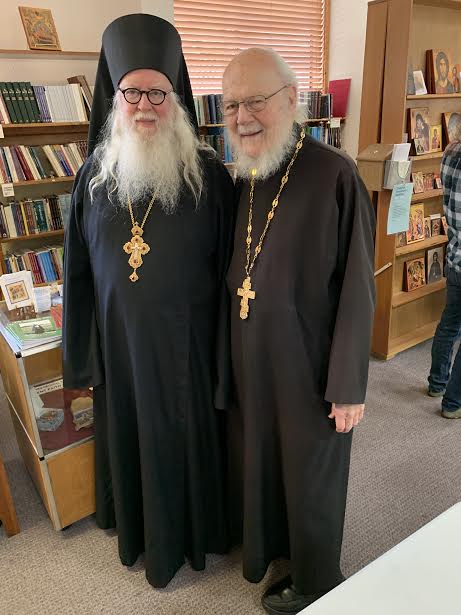 In this age where secularism is on the rise, and materialism has become a major distraction from spiritual pursuits, Christian friendship has never been more important. The pursuit of personal fulfillment, entertainment, worldly pleasure, and the acquisition of material goods, has become the dominant theme of our age. Families that once placed the life of the Church as the center of their week, have drifted away from God. Having made idols of worldly pleasures and pursuits, their family life has become focused on transitory goals, leaving them in a state of spiritual bankruptcy. Parents who once brought their children to the temple, having lost their own way, watch those children stray far from faith.
Centered on worldly pursuits, we've allowed our spiritual life to be displaced by things that are transitory in nature, no longer thinking on the things of God. Our spiritual illness has infected our youth like a virus, leaving them with little to sustain them, when times get tough. The economic, political, and social instability of our age demands that we be spiritually fit, yet we give our youth virtually nothing that will help them through the hardships ahead. The terrible storms that have destroyed whole towns in the Midwest, appear to be just the beginning of what many scientists see as our future, yet we continue on a path that remains focused on material gain, and personal fulfillment. Hardly the elements that can sustain the human heart during disasters, or terrible personal loss.
The life of a Christian has never been easy, but in an age that is proving to be hostile towards the things of God, Christian friendship is all the more important. We need each other. We need the encouragement that Christian friendship can give us, as we face a world that has rejected Christ. The unity we have when we receive the Body and Blood of the Saviour, during each and every celebration of the Divine Liturgy, gives us strength to withstand whatever may be coming. When all else has failed, and our culture, economy, and material world has fallen into ruin, only faith will have the power to sustain us.
It is only our faith, supported and strengthened by our fellowship in Christ, that will have the lasting power to keep us from falling into despair, as our world enters into a darkness that will seem unconquerable. Hiding from the reality of a world that has lost it's way, will in no wise make the future brighter. Lifting each other up, as we share our faith in the Christ Who came to make all things new, is the only hope we have. Let us not waste this life God has given us, but let us move forward in faith, together, knowing that ultimately, the gates of hell will not prevail against those who love God.
With love in Christ,
Abbot Tryphon
Photo: Ninety-three year old Archpriest Nicholas Letten, a dear and treasured friend.
Monday September 9, 2019 / August 27, 2019
13th Week after Pentecost. Tone three.
Venerable Poemen the Great (450).
New Hieromartyrs Priests Michael Voskresensky and Stephen Nemkov, and those with them, of Nizhni-Novgorod (1918).
New Hieromartyrs Paul, priest (1918).
New Hieromartyrs John, John priest and Hieromartyr Methodius (1937).
New Hieromartyr Aleksander, priest (1939).
New Hieromartyr Vladimir, priest (1940).
St. Demetrius confessor, priest (1952).
Venerables Pimen, Kuksha, and Nicon of the Kiev Caves (1114).
St. Hosius (Osia) the Confessor, bishop of Cordova (4th c.).
St. Liberius, pope of Rome (366).
Venerable Poemen of Palestine (605).
Martyr Anthusa.
Venerable Sabbas of Benephali.
Great-martyr Phanurius the Newly Appeared of Rhodes (Greek).
Translation of the relics of Sts. Theognostus, Cyprian, and Photius, metropolitans of Moscow (1479).
St. Caesarius, bishop of Aries (543) (Celtic & British).
Martyr-hermit Decuman of Watchet.
Martyr Djan Darada, the Ethiopian eunuch of Queen Candace.
The Scripture Readings
2 Corinthians 8:7-15
7 But as you abound in everything—in faith, in speech, in knowledge, in all diligence, and in your love for us—see that you abound in this grace also.
Christ Our Pattern
8 I speak not by commandment, but I am testing the sincerity of your love by the diligence of others. 9 For you know the grace of our Lord Jesus Christ, that though He was rich, yet for your sakes He became poor, that you through His poverty might become rich.
10 And in this I give advice: It is to your advantage not only to be doing what you began and were desiring to do a year ago; 11 but now you also must complete the doing of it; that as there was a readiness to desire it, so there also may be a completion out of what you have. 12 For if there is first a willing mind, it is accepted according to what one has, and not according to what he does not have.
13 For I do not mean that others should be eased and you burdened; 14 but by an equality, that now at this time your abundance may supply their lack, that their abundance also may supply your lack—that there may be equality. 15 As it is written, "He who gatheredmuch had nothing left over, and he who gathered little had no lack."
Mark 3:6-12
6 Then the Pharisees went out and immediately plotted with the Herodians against Him, how they might destroy Him.
A Great Multitude Follows Jesus
7 But Jesus withdrew with His disciples to the sea. And a great multitude from Galilee followed Him, and from Judea 8 and Jerusalem and Idumea and beyond the Jordan; and those from Tyre and Sidon, a great multitude, when they heard how many things He was doing, came to Him. 9 So He told His disciples that a small boat should be kept ready for Him because of the multitude, lest they should crush Him. 10 For He healed many, so that as many as had afflictions pressed about Him to touch Him. 11 And the unclean spirits, whenever they saw Him, fell down before Him and cried out, saying, "You are the Son of God." 12 But He sternly warned them that they should not make Him known.