The Feast of the Holy Transfiguration of Christ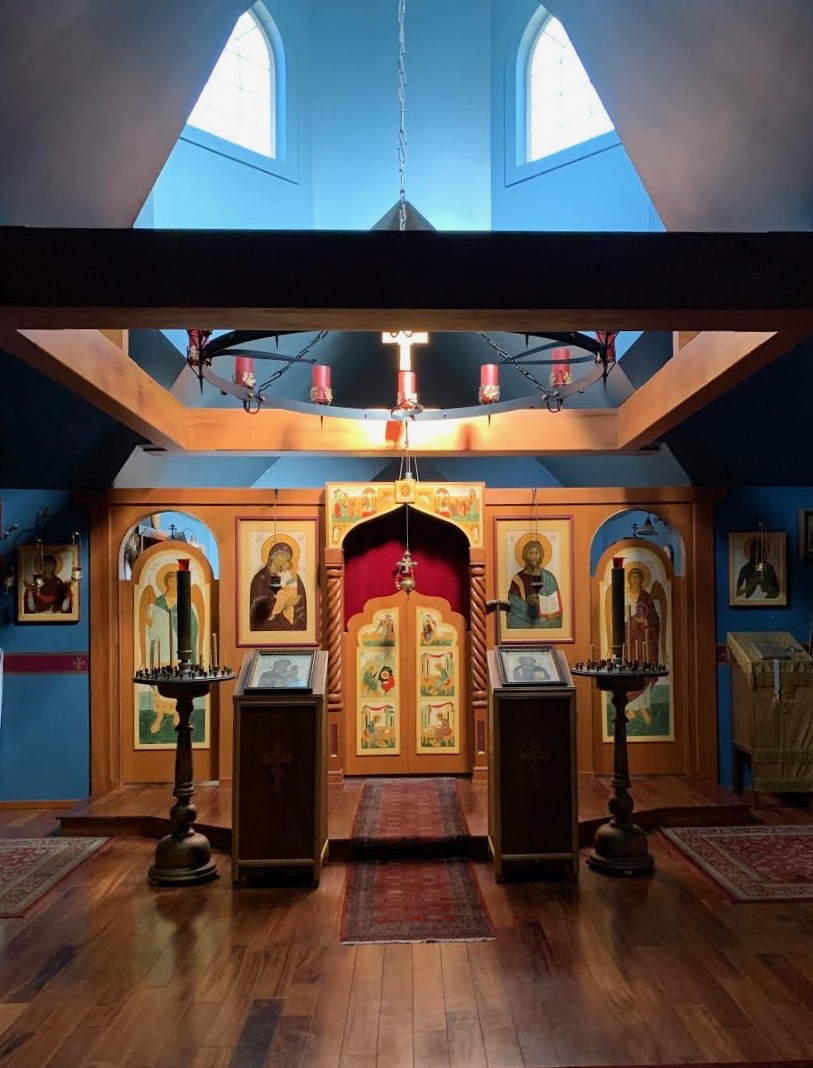 The Transfiguration of of Christ is the episode in the New Testament narrative in which Our Lord is transfigured and becomes radiant with bright rays of light. At that moment the prophets Moses and Elijah appear next to Him, and He speaks with them. The voice of God the Father calls Him, "Son", as happened at the baptism of Jesus. This miracle is unique among the others that appear in the gospels, in that the miracle happens to Jesus Himself. The Transfiguration is considered the greatest of all miracles, in that it complemented the baptism and showed the perfection of life in Heaven. The Transfiguration is one of the five major milestones in the gospel narrative of the life of Christ, the others being baptism, crucifixion, resurrection, and ascension.
In Christian teaching, the Transfiguration is a pivotal moment, and the setting on the mountain is presented as the point where human nature meets God: the meeting place for the temporal and the eternal, with Jesus Himself as the connecting point, acting as the bridge between heaven and earth. The Transfiguration of Christ was the first time in the history of the world, that man was able to come face to face with the Uncreated Light of God. During the Transfiguration, the scales fell from the disciples eyes and they beheld Jesus as He really was/is–filled with the Shekinah glory of God. And, this moment foreshadows what we all will behold, when we stand for all eternity, worshiping in the company of the heavenly hosts, and all the saints, before the Holy Trinity.
May this great feast be filled with blessings and great joy, for all of you.
With love in Christ,
Abbot Tryphon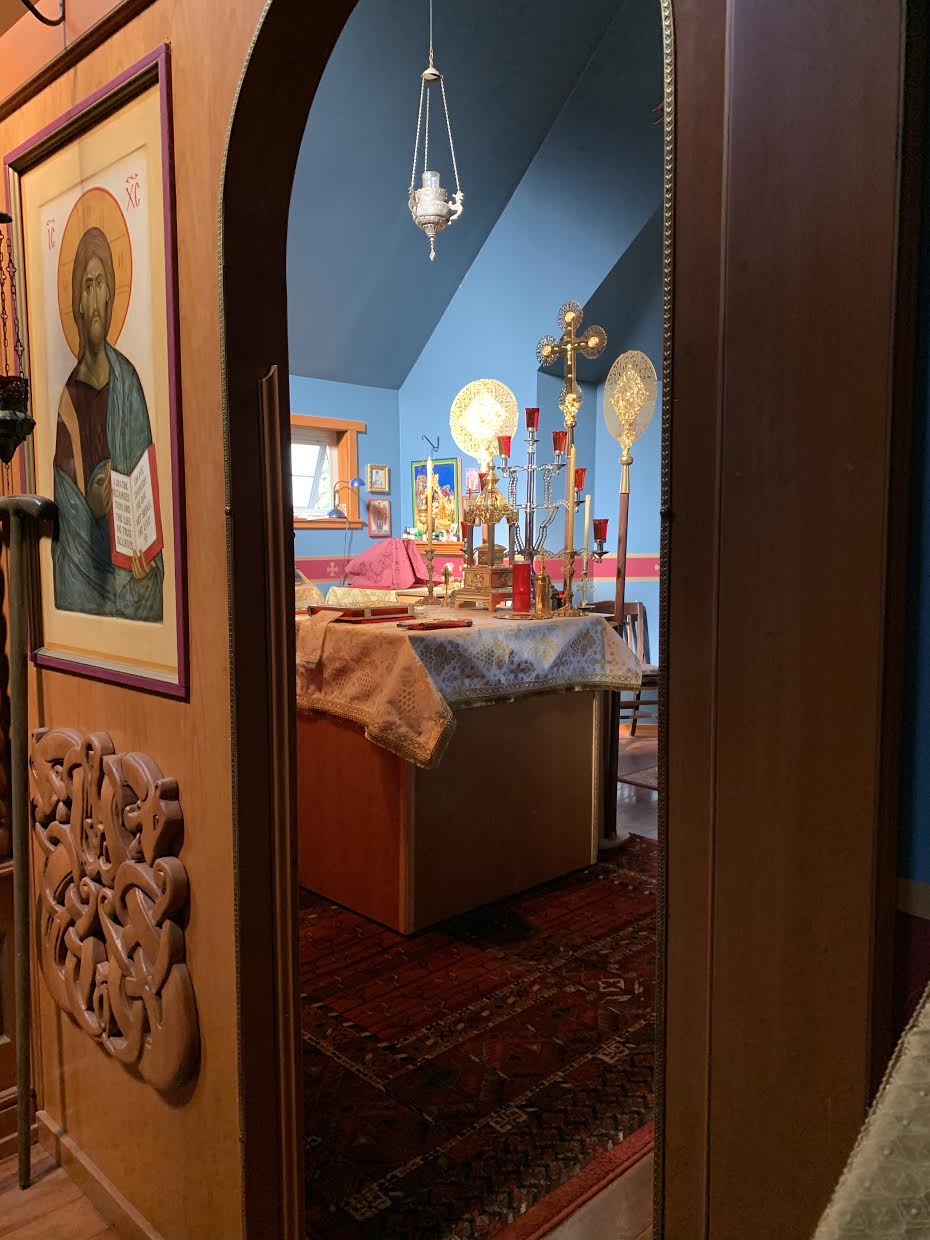 Monday August 19, 2019 / August 6, 2019
10th Week after Pentecost. Tone eight.
Dormition (Theotokos) Fast. Fish Allowed
The Holy Transfiguration of Our Lord, God and Saviour Jesus Christ (Second "Feast of the Saviour" in August).
New Hieromartyrs Dimitry (Lyubimov), archbishop of Gdov (1938) and Priest Nicholas Prozorov (1930), priest Andrew (Zimin), priest Sergius (Tikhomirov), Domnik, Lidia and Mary (Zimins).
New Martyr Abbacum of Thessalonica (1628).
St. Theoctistus, bishop of Chernigov (1123).
The Scripture Readings
Luke 9:28-36
Jesus Transfigured on the Mount
28 Now it came to pass, about eight days after these sayings, that He took Peter, John, and James and went up on the mountain to pray. 29 As He prayed, the appearance of His face was altered, and His robe became white and glistening. 30 And behold, two men talked with Him, who were Moses and Elijah, 31 who appeared in glory and spoke of His decease which He was about to accomplish at Jerusalem. 32 But Peter and those with him were heavy with sleep; and when they were fully awake, they saw His glory and the two men who stood with Him. 33 Then it happened, as they were parting from Him, that Peter said to Jesus, "Master, it is good for us to be here; and let us make three tabernacles: one for You, one for Moses, and one for Elijah"—not knowing what he said.
34 While he was saying this, a cloud came and overshadowed them; and they were fearful as they entered the cloud. 35 And a voice came out of the cloud, saying, "This is My beloved Son. Hear Him!" 36 When the voice had ceased, Jesus was found alone. But they kept quiet, and told no one in those days any of the things they had seen.
2 Peter 1:10-19
10 Therefore, brethren, be even more diligent to make your call and election sure, for if you do these things you will never stumble; 11 for so an entrance will be supplied to you abundantly into the everlasting kingdom of our Lord and Savior Jesus Christ.
Peter's Approaching Death
12 For this reason I will not be negligent to remind you always of these things, though you know and are established in the present truth. 13 Yes, I think it is right, as long as I am in this tent, to stir you up by reminding you, 14 knowing that shortly I must put off my tent, just as our Lord Jesus Christ showed me. 15 Moreover I will be careful to ensure that you always have a reminder of these things after my decease.
The Trustworthy Prophetic Word
16 For we did not follow cunningly devised fables when we made known to you the power and coming of our Lord Jesus Christ, but were eyewitnesses of His majesty. 17 For He received from God the Father honor and glory when such a voice came to Him from the Excellent Glory: "This is My beloved Son, in whom I am well pleased." 18 And we heard this voice which came from heaven when we were with Him on the holy mountain.
19 And so we have the prophetic word confirmed, which you do well to heed as a light that shines in a dark place, until the day dawns and the morning star rises in your hearts;
Matthew 17:1-9
Jesus Transfigured on the Mount
17 Now after six days Jesus took Peter, James, and John his brother, led them up on a high mountain by themselves; 2 and He was transfigured before them. His face shone like the sun, and His clothes became as white as the light. 3 And behold, Moses and Elijah appeared to them, talking with Him. 4 Then Peter answered and said to Jesus, "Lord, it is good for us to be here; if You wish, let us make here three tabernacles: one for You, one for Moses, and one for Elijah."
5 While he was still speaking, behold, a bright cloud overshadowed them; and suddenly a voice came out of the cloud, saying, "This is My beloved Son, in whom I am well pleased. Hear Him!" 6 And when the disciples heard it, they fell on their faces and were greatly afraid. 7 But Jesus came and touched them and said, "Arise, and do not be afraid." 8 When they had lifted up their eyes, they saw no one but Jesus only.
9 Now as they came down from the mountain, Jesus commanded them, saying, "Tell the vision to no one until the Son of Man is risen from the dead."