The Saint Herman of Alaska Pilgrimage continued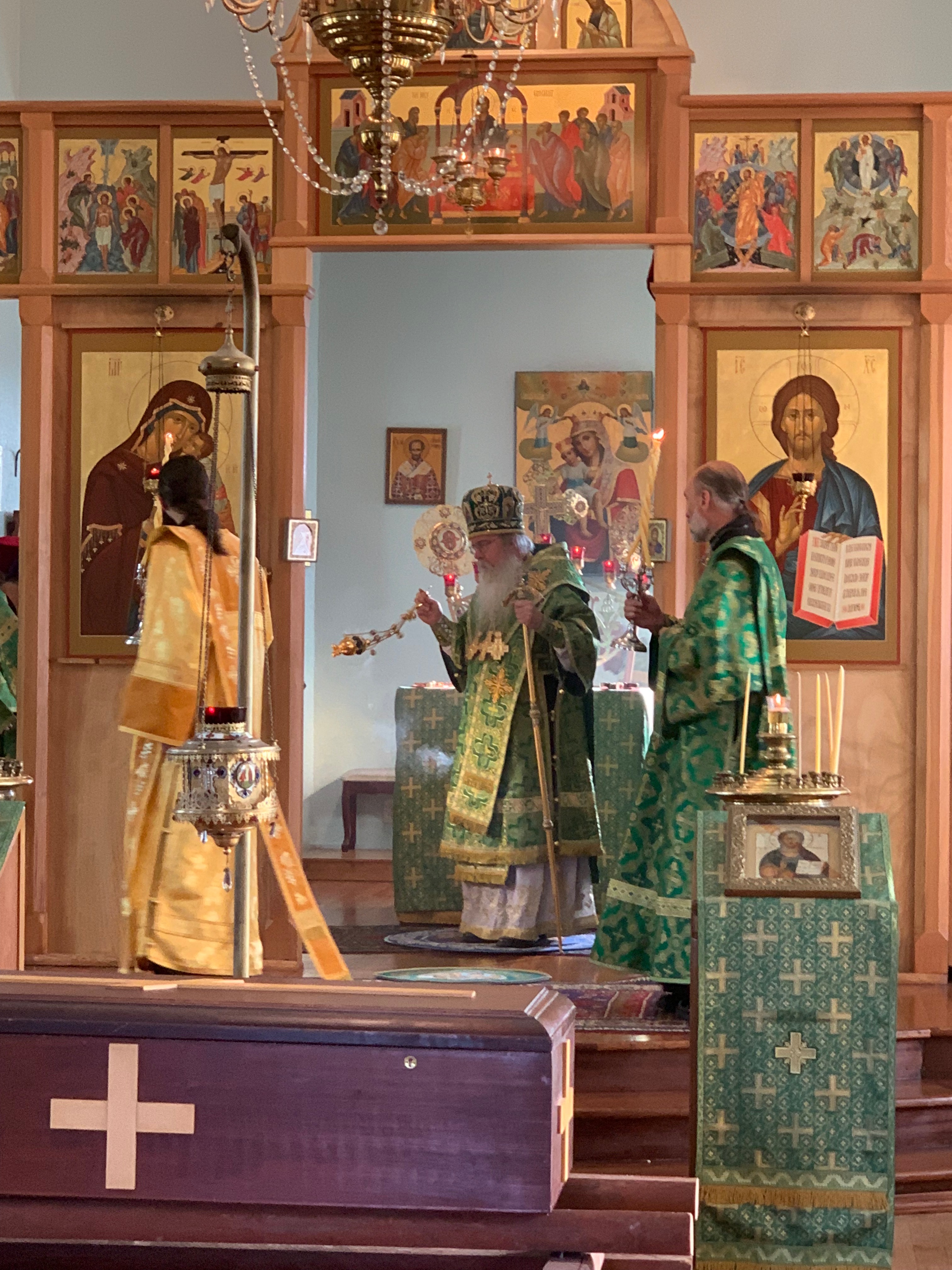 Please forgive me for not writing a blog article, but the pilgrimage is taking it's toll on my aging body. I am, however, posting the saints of the day, along with the scripture readings.
Hope you enjoy these latest photos. Tomorrow we head to Spruce Island, and will celebrate a Hierarchical Liturgy in the place where Saint Herman lived.
With love in Christ,
Abbot Tryphon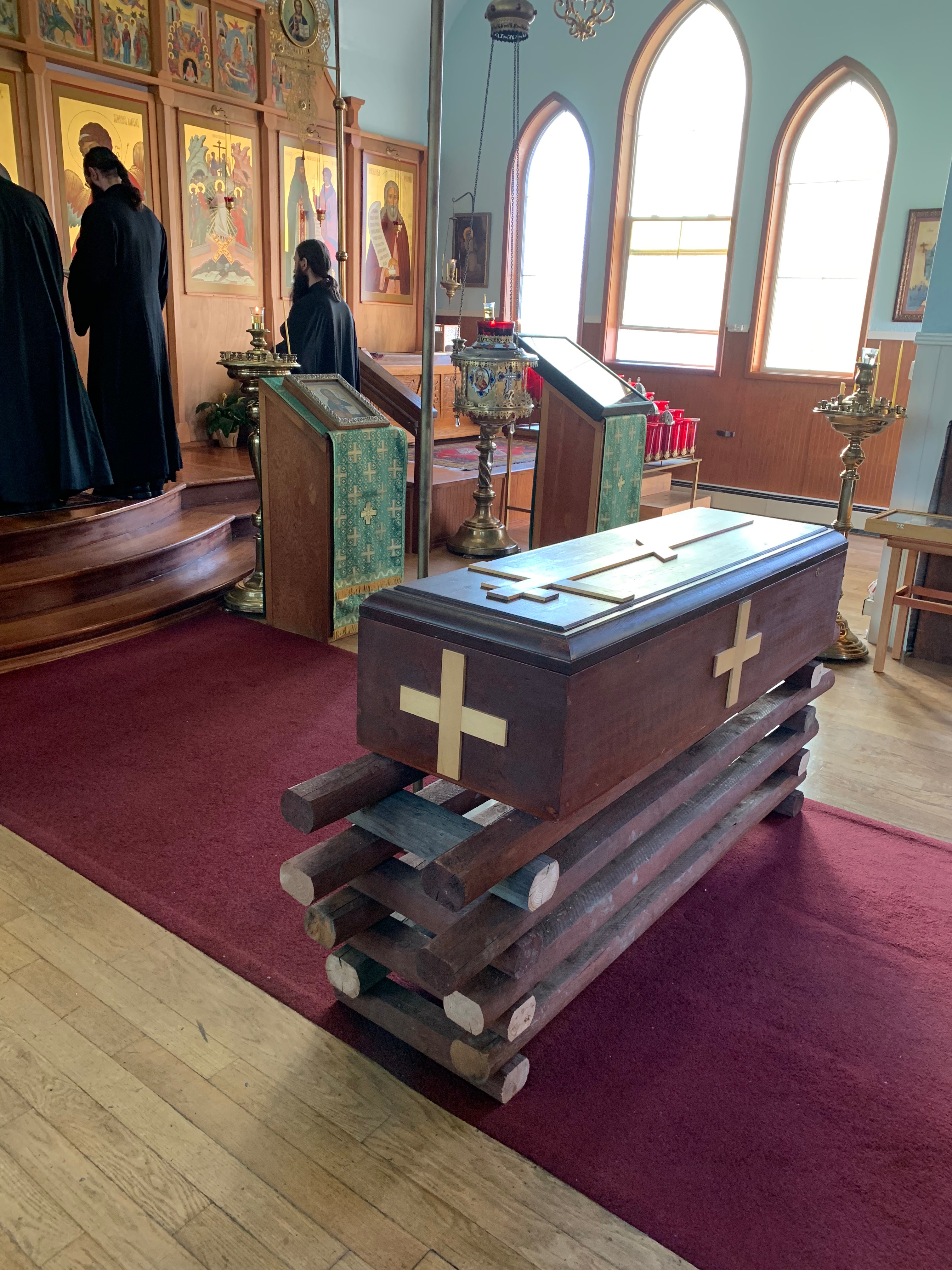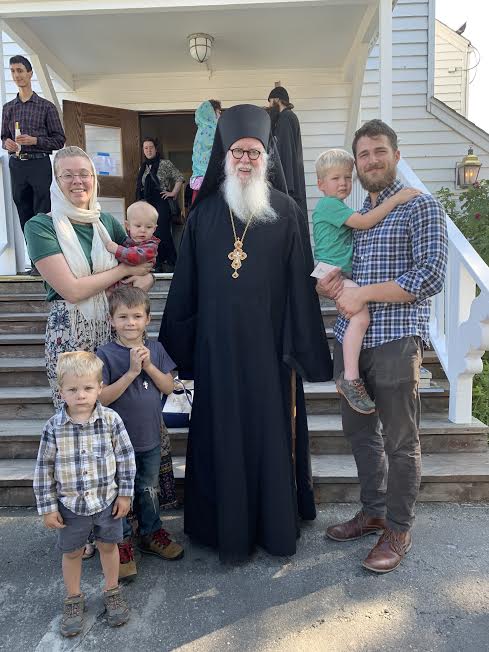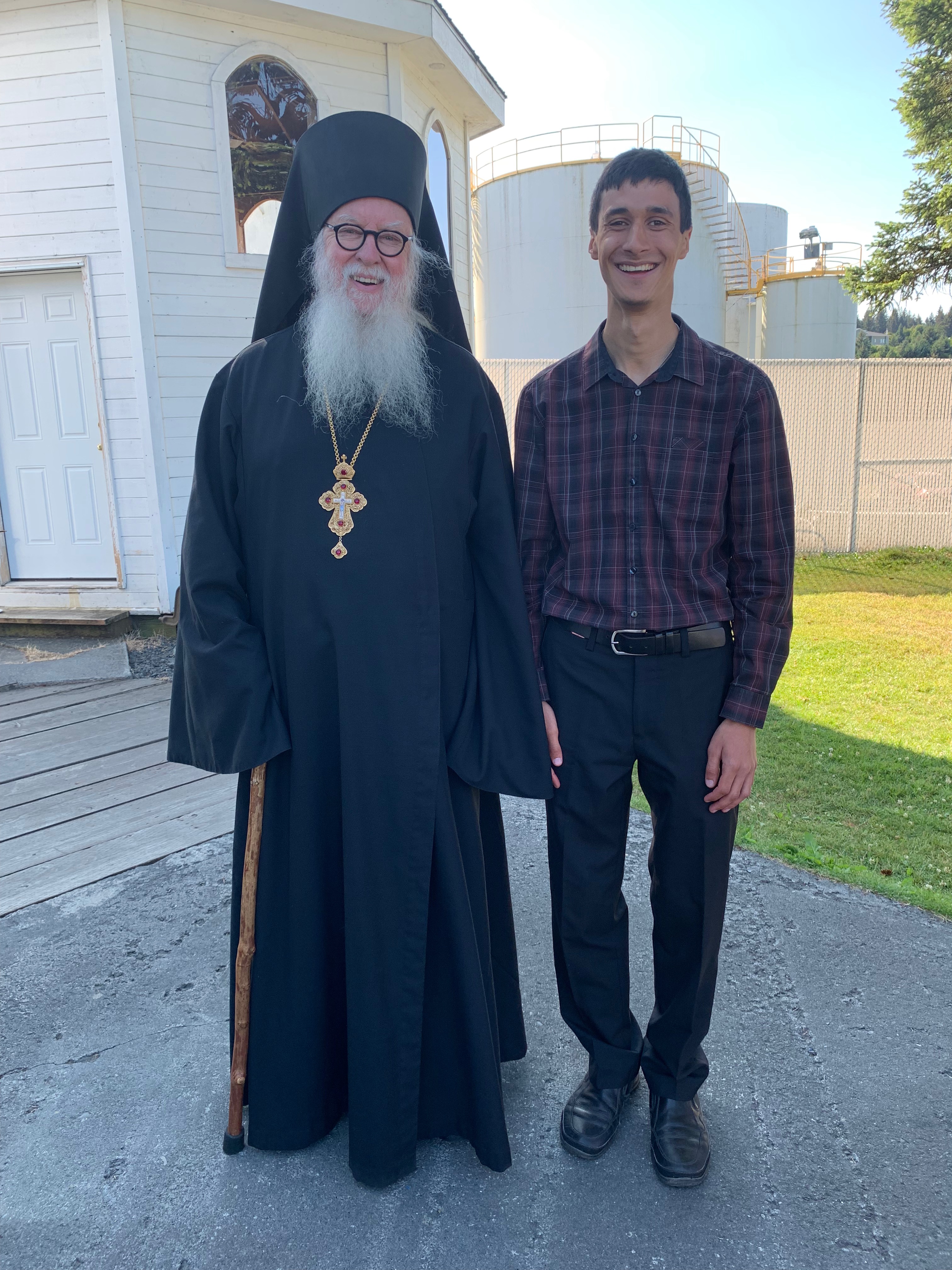 Friday August 9, 2019 / July 27, 2019
8th Week after Pentecost. Tone six.
Fast. Food with Oil
Holy Great-martyr and Healer Panteleimon (305).
Commemoration of the canonization of Venerable Herman of Alaska (1970).
New Hieromartyrs Ambrose, bishop of Sarapul, priests Plato and Panteleimon (1918).
New Hieromartyr John priest (1941).
St. Ioasaph, metropolitan of Moscow (1555).
Blessed Nicholas Kochanov, fool-for-Christ at Novgorod (1392).
Venerable Anthusa, abbess of Mantinea in Asia Minor and her 90 sisters (759).
St. Clement of Ochrid, bishop of Greater Macedonia (916), and Sts. Angelar (10th c.), Gorazd (896), Nahum of Ochrid (910), and Sabbas(10th c.), disciples of Sts. Cyril and Methodius (Bulgaria).
Martyr Christodulus (1777) (Greek).
The blind man who confessed Christ and was martyred with St. Panteleimon (Greek).
853 Martyrs of Thrace who were drowned (Greek).
St. Manuel, monk (Greek).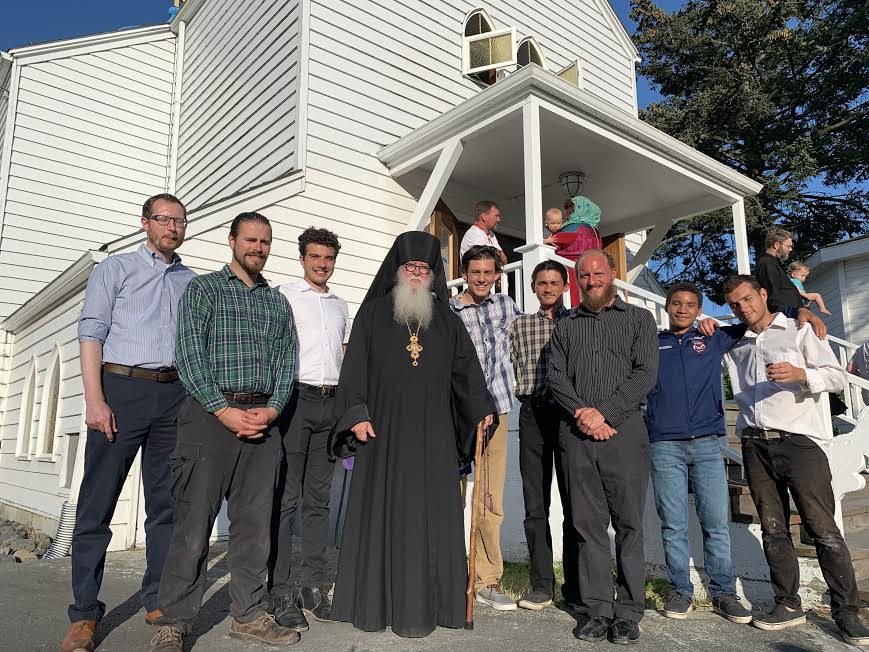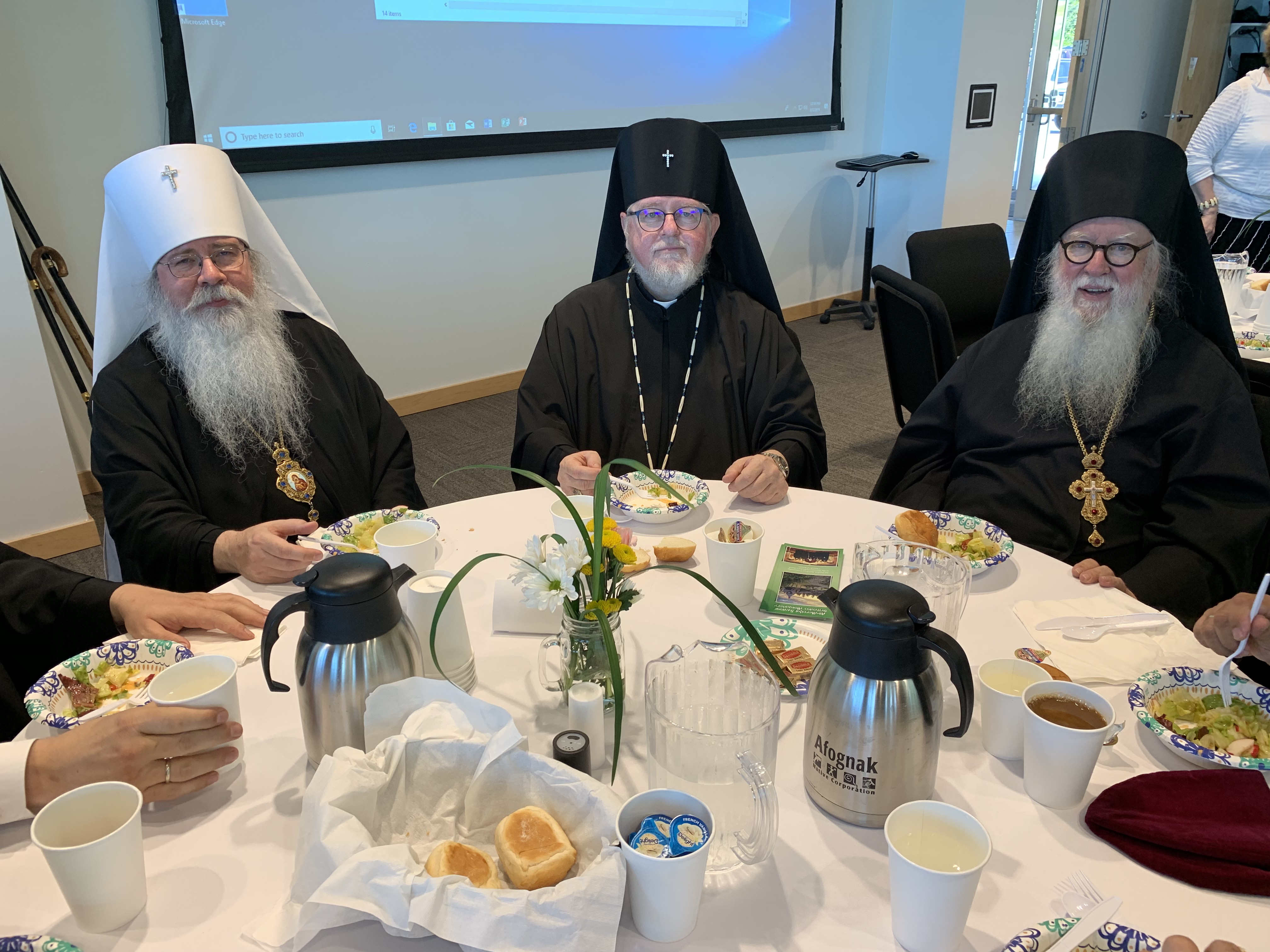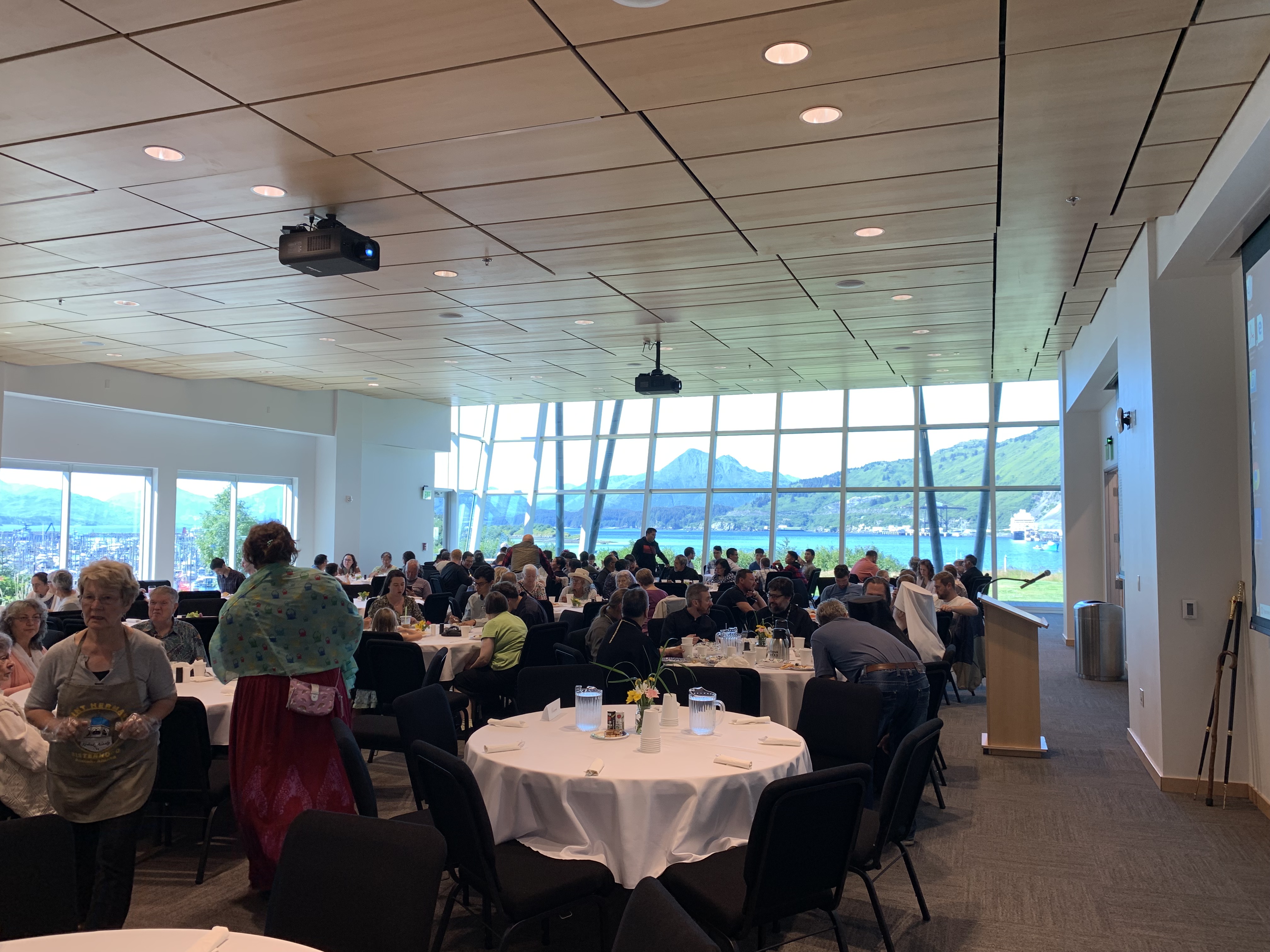 The Scripture Readings
Luke 21:12-19
12 But before all these things, they will lay their hands on you and persecute you, delivering you up to the synagogues and prisons.You will be brought before kings and rulers for My name's sake. 13 But it will turn out for you as an occasion for testimony.14 Therefore settle it in your hearts not to meditate beforehand on what you will  answer; 15 for I will give you a mouth and wisdom which all your adversaries will not be able to contradict or resist. 16 You will be betrayed even by parents and brothers, relatives and friends; and they will put some of you to death. 17 And you will be hated by all for My name's sake. 18 But not a hair of your head shall be lost. 19 By your patience possess your souls.
2 Timothy 2:1-10
Be Strong in Grace
2 You therefore, my son, be strong in the grace that is in Christ Jesus. 2 And the things that you have heard from me among many witnesses, commit these to faithful men who will be able to teach others also. 3 You therefore must endure hardship as a good soldier of Jesus Christ. 4 No one engaged in warfare entangles himself with the affairs of this life, that he may please him who enlisted him as a soldier. 5 And also if anyone competes in athletics, he is not crowned unless he competes according to the rules. 6 The hardworking farmer must be first to partake of the crops. 7 Consider what I say, and may the Lord give you understanding in all things.
8 Remember that Jesus Christ, of the seed of David, was raised from the dead according to my gospel, 9 for which I suffer trouble as an evildoer, even to the point of chains; but the word of God is not chained. 10 Therefore I endure all things for the sake of the elect, that they also may obtain the salvation which is in Christ Jesus with eternal glory.
John 15:17-16:2
17 These things I command you, that you love one another.The World's Hatred
18 "If the world hates you, you know that it hated Me before it hated you. 19 If you were of the world, the world would love its own. Yetbecause you are not of the world, but I chose you out of the world, therefore the world hates you. 20 Remember the word that I said to you, 'A servant is not greater than his master.' If they persecuted Me, they will also persecute you. If they kept My word, they will keep yours also. 21 But all these things they will do to you for My name's sake, because they do not know Him who sent Me. 22 If I had not come and spoken to them, they would have no sin, but now they have no excuse for their sin. 23 He who hates Me hates My Father also. 24 If I had not done among them the works which no one else did, they would have no sin; but now they have seen and also hated both Me and My Father. 25 But this happened that the word might be fulfilled which is written in their law, 'They hated Me without a cause.'
The Coming Rejection
26 "But when the Helper comes, whom I shall send to you from the Father, the Spirit of truth who proceeds from the Father, He will testify of Me. 27 And you also will bear witness, because you have been with Me from the beginning.
Jesus Warns and Comforts His Disciples
16 "These things I have spoken to you, that you should not be made to stumble. 2 They will put you out of the synagogues; yes, the time is coming that whoever kills you will think that he offers God service.