Children learn love of God by the example of their parents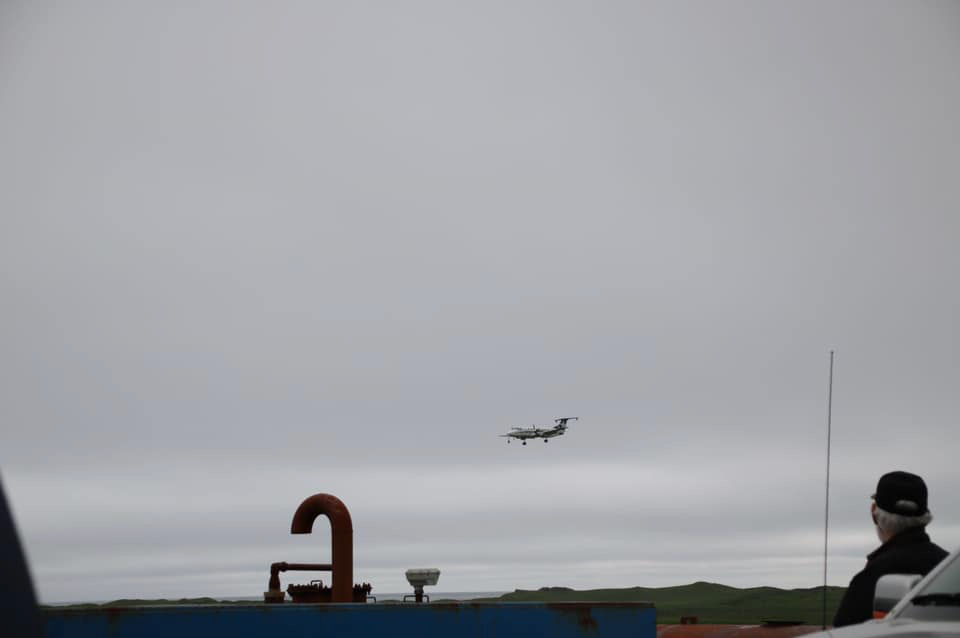 Every Orthodox parent wants their children to grow up attending Sunday Liturgies and staying active in the life of the Church throughout their lives. Yet many parents don't demonstrate the importance of having a personal relationship with God in front of their children. If you do not make God important, neither will your child.
Children observe their parents. They see hypocrisy and know when you are not following through with the teachings of the Church during the week. They hear when you take the Lord's name in vain. They notice when you reserve prayer to weekend service. They notice you only speaking of God on a Sunday morning.
Making the sign of the cross, lighting candles and burning incense only on Sundays teaches your children to compartmentalize their own faith, and leaves them defenseless in a world fulled with temptations and distractions from things that are of a spiritual nature. If you do not demonstrate the importance of prayer before your children, you will leave them defenseless in a world that hates Christ. Your children need to pray with you, read the scriptures with you, be taught the faith by you.
If you do not make your home a domestic church, your children will be lost to Christ, and Orthodoxy will not be lived out beyond your own grave. If they do not see you living a committed life in Christ, they will turn from the faith, and Orthodoxy will not survive into the next generation.
Love in Christ,
Abbot Tryphon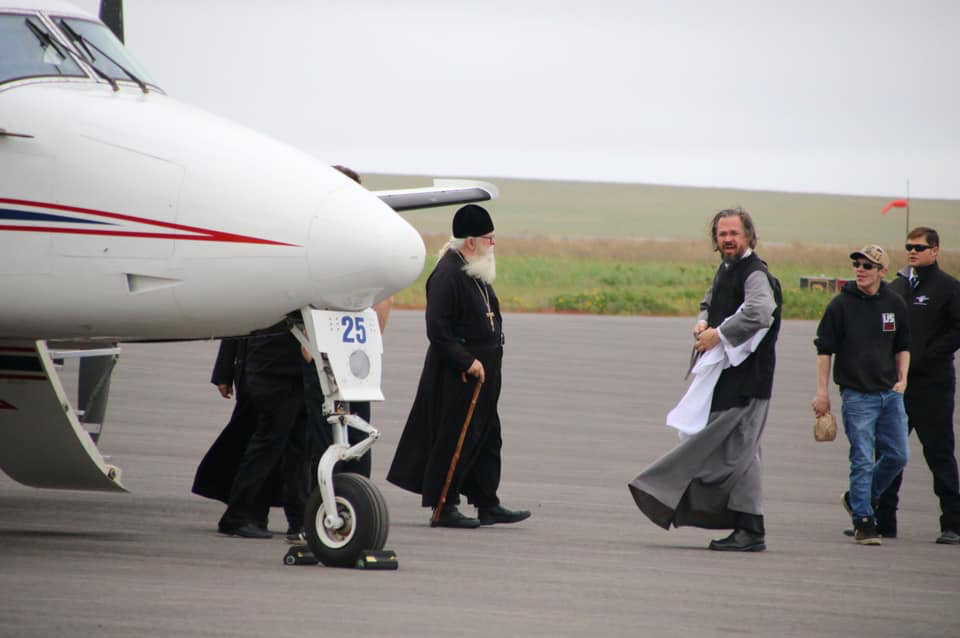 Photos: I just got these photos from my trip to Saint Paul Island in the Bering Sea, from Archbishop David of Alaska. They were taken by one of the Aleut villagers who was among the many who greeted us at the small airport.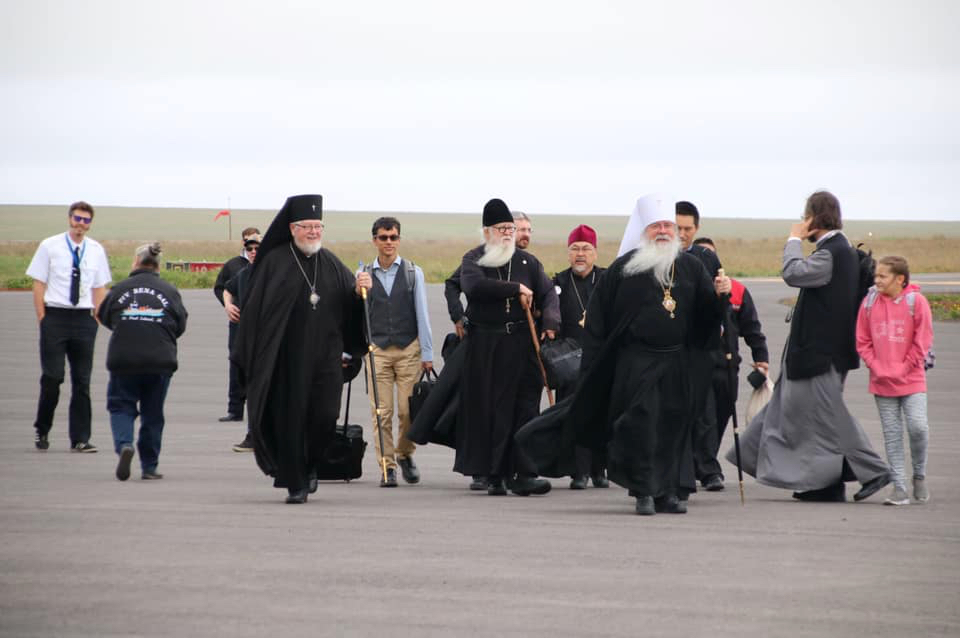 Saturday August 31, 2019 / August 18, 2019
11th Week after Pentecost. Tone one.
Martyrs Florus and Laurus of Illyria (2nd c.).
New Martyrs Archimandrite Augustine of Orans Monastery, Proto-priest Nicholas of Nizhni-Novgorod, and 15 people with them (1918).
New Hieromartyr Gregory priest and Martyr Eugene and Michael (1937).
Martyrs Hermes, Serapion, and Polyaenus of Rome (2nd c.).
Martyrs Hilarion, Dionysius, and Hermippus, Hieromartyr Emilian, and others (about 1,000) of Italy (4th c.).
Sts. John (674) and George (683), patriarchs of Constantinople.
Venerable Macarius the Monk of Pelekete (830).
Repose of Venerable John, abbot of Rila (946) (Bulgaria).
The Hodigitria Icon of the Mother of God.
Venerable Barnabus and his nephew Venerable Sophronius, monks of Mt. Mela near Trebizond (412) (Greek).
Venerable Christopher, abbot of Mt. Mela Monastery (1694) (Greek).
Venerable Sophronius of St. Anne's Skete on Mt. Athos (Greek).
Venerable Arsenius the New of Paros (1877) (Greek).
Martyr Juliana near Strobilus (Greek).
Martyr Leo, drowned near Myra in Lycia (Greek).
St. Christodoulos the Philosopher, called the Ossetian, of Georgia (12th c.) (Georgia).
The Scripture Readings
1 Corinthians 1:3-9
3 Grace to you and peace from God our Father and the Lord Jesus Christ.
Spiritual Gifts at Corinth
4 I thank my God always concerning you for the grace of God which was given to you by Christ Jesus, 5 that you were enriched in everything by Him in all utterance and all knowledge, 6 even as the testimony of Christ was confirmed in you, 7 so that you come short in no gift, eagerly waiting for the revelation of our Lord Jesus Christ, 8 who will also confirm you to the end, that you may beblameless in the day of our Lord Jesus Christ. 9 God is faithful, by whom you were called into the fellowship of His Son, Jesus Christ our Lord.
Matthew 19:3-12
3 The Pharisees also came to Him, testing Him, and saying to Him, "Is it lawful for a man to divorce his wife for just any reason?"
4 And He answered and said to them, "Have you not read that He who made them at the beginning 'made them male and female,'5 and said, 'For this reason a man shall leave his father and mother and be joined to his wife, and the two shall become one flesh'?6 So then, they are no longer two but one flesh. Therefore what God has joined together, let not man separate."
7 They said to Him, "Why then did Moses command to give a certificate of divorce, and to put her away?"
8 He said to them, "Moses, because of the hardness of your hearts, permitted you to divorce your wives, but from the beginning it was not so. 9 And I say to you, whoever divorces his wife, except for sexual immorality, and marries another, commits adultery; and whoever marries her who is divorced commits adultery."
10 His disciples said to Him, "If such is the case of the man with his wife, it is better not to marry."
Jesus Teaches on Celibacy
11 But He said to them, "All cannot accept this saying, but only those to whom it has been given: 12 For there are eunuchs who were born thus from their mother's womb, and there are eunuchs who were made eunuchs by men, and there are eunuchs who have made themselves eunuchs for the kingdom of heaven's sake. He who is able to accept it, let him accept it."