The Feast of Christ the All-Merciful Saviour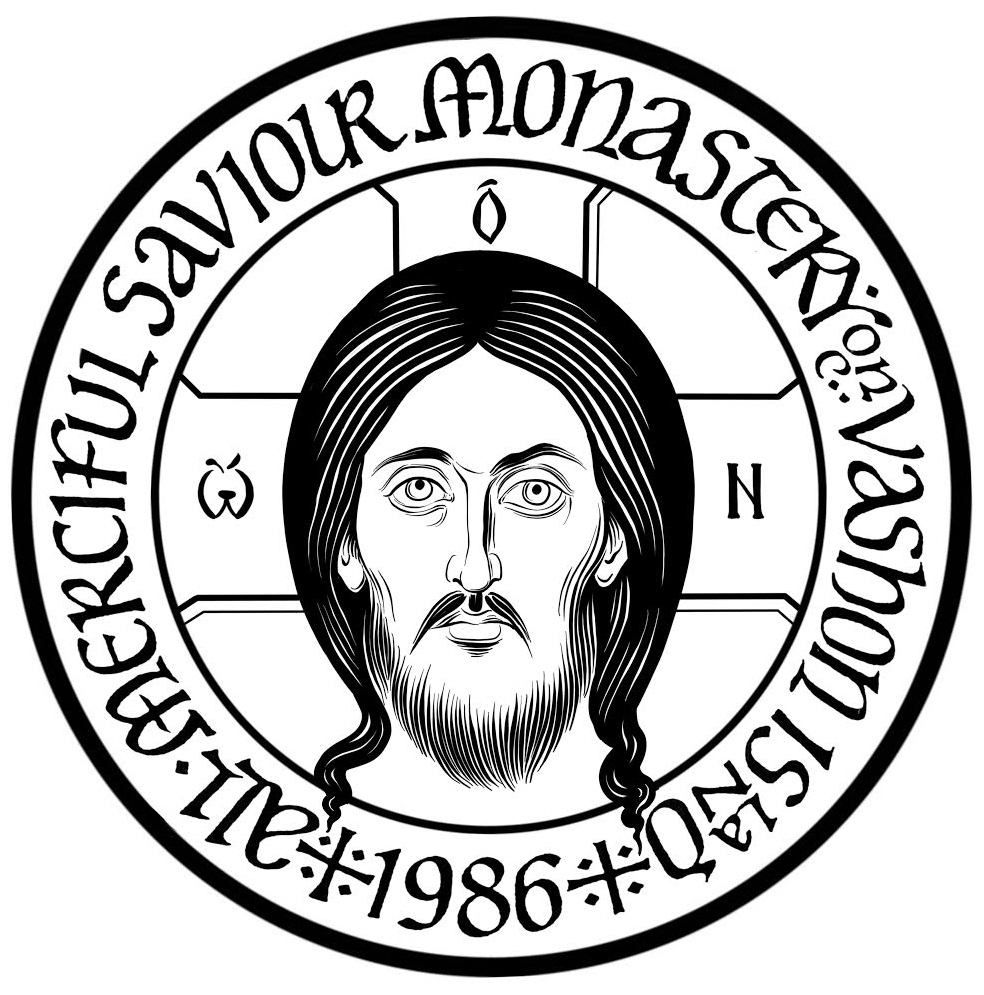 Today our brotherhood celebrates the Patronal Feast of our monastery. Thirty-three years ago the beloved and ever memorable Archimandrite Dimitri (Egoroff) of Santa Rosa, CA tonsured Father Paul and me as Orthodox monks, having embraced Orthodoxy after many years as monks in the Eastern Catholic Church. Guided and inspired by Father Dimitri's kind and prayerful spirit, and a wisdom and holiness gained through his many years of monastic struggle, our brotherhood was planted on the firm ground of the Russian monastic tradition.
It was thirty-three years ago we chose to place ourselves under the banner of the All-Merciful Saviour, and the protection of the Holy Virgin. We chose Saint John the Wonderworker of Shanghi and San Francisco, as our patron, seeing in him the sanctity, simplicity, and holiness that we'd found in our blessed Father Dimitry of Santa Rosa, California.
It was thirty-three years ago that All-Merciful Saviour Monastery was founded, and thirty-one years ago that, after a six month search, we moved the monastery from a working class neighborhood in Richmond, CA., to Vashon Island, with the blessing of our bishop.
It has been a journey filled with poverty, suffering, and persecution, yet because of these experiences, the monastery has risen like a phoenix. Planted like a garden in the midst of a beautiful forest, on an island, in the Salish Sea of the Puget Sound region of the State of Washington, we look in wonder at all God has given us.
For all this we offer our heartfelt thanks, and "to the King eternal, immortal, invisible, to God who alone is wise, be honor and glory forever and ever. Amen (I Timothy 1:17)."
The actual Feast Day of the monastery was this past Wednesday, but because I was in Alaska, we chose to commute the celebration to Saturday, August 17th. To our friends and benefactors, we want you to know how grateful we are for your financial and prayerful support.
With love in Christ,
Abbot Tryphon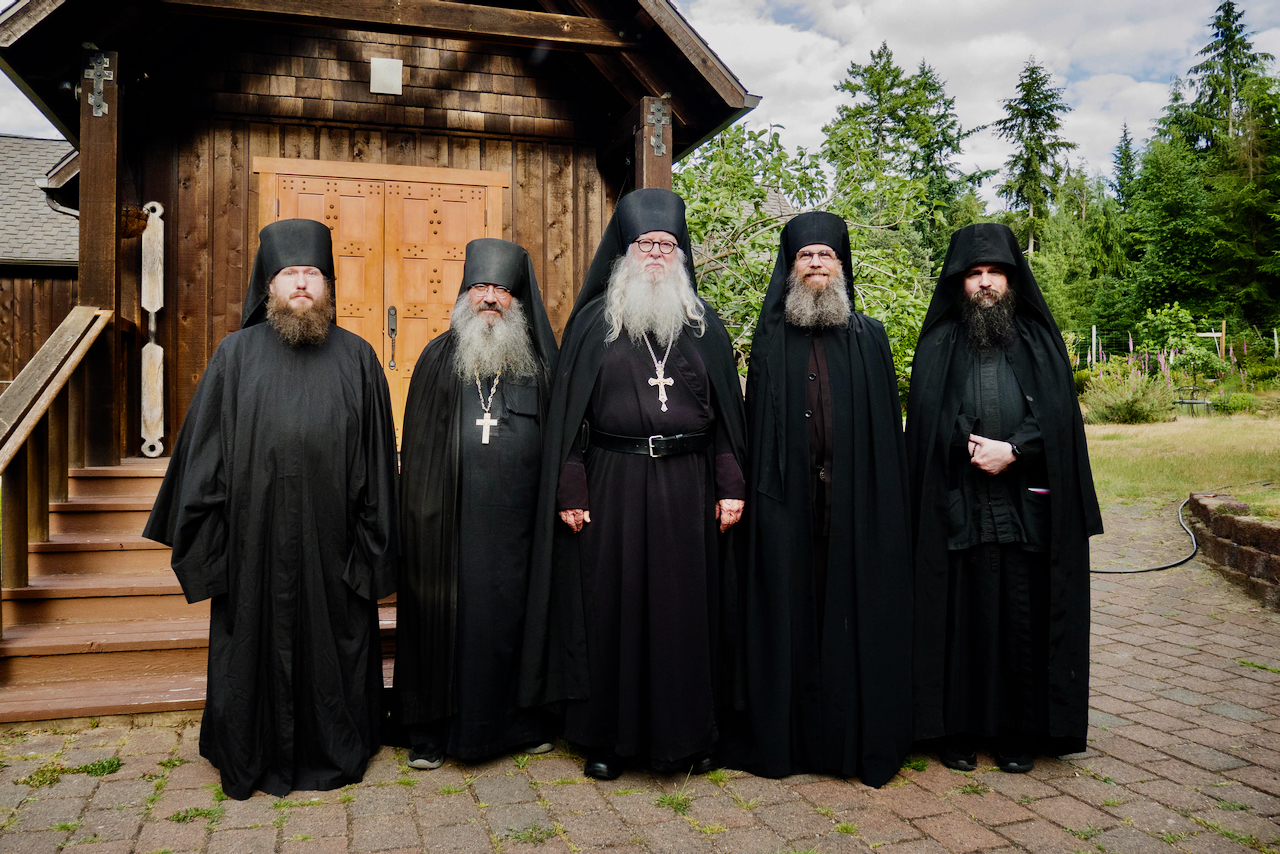 My thanks to all of you who were praying for me while on my pilgrimage to Alaska. I arrived safely back in my monastery, with a grateful heart for the love and kindness I received from Archbishop David, his priests and deacons, and all the wonderful people I met in Anchorage, Kodiak, Spruce Island, and Saint Paul Island. It was truly like being with family.
Saturday August 17, 2019 / August 4, 2019
9th Week after Pentecost. Tone seven.
Dormition (Theotokos) Fast. Food with Oil
Holy Seven Youths (the "Seven Sleepers") of Ephesus: Maximilian, Jamblicus, Martinian, John, Dionysius, Exacustodian (Constantine) and Antoninus (250 & 5th c.).
New Hieromartyr Nicholas (Prozgrov) (1930).
New Hieromartyr Michael, Martyrs Simeon and Demetrius (1937).
Uncovering of the relics of St. Alexis, priest of Bortsumany, Nizhni-Novgorod (2000).
Martyr Eudocia of Persia (362).
Martyr Eleutherius of Constantinople (4th c.).
Uncovering of the relics of St. Arsenius of Elasson.
"Kazan-Penza" Icon of the Most Holy Theotokos.
New Hieromartyr Cosmas of Aitolia, Equal to the Apostles (1779) (Greek).
Martyr Ia and 9,000 with her in Persia (Greek).
Martyr Tathuil (Greek).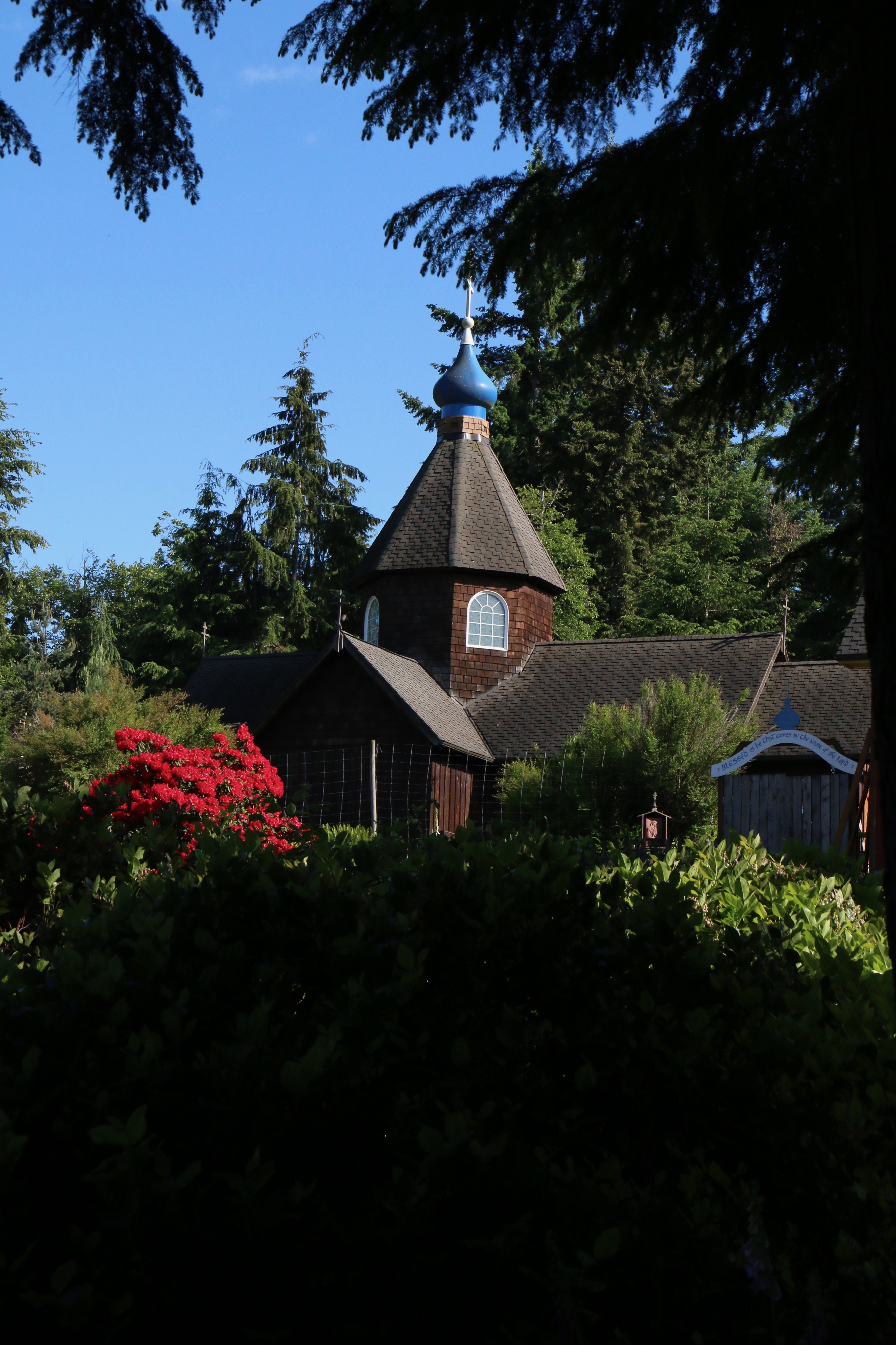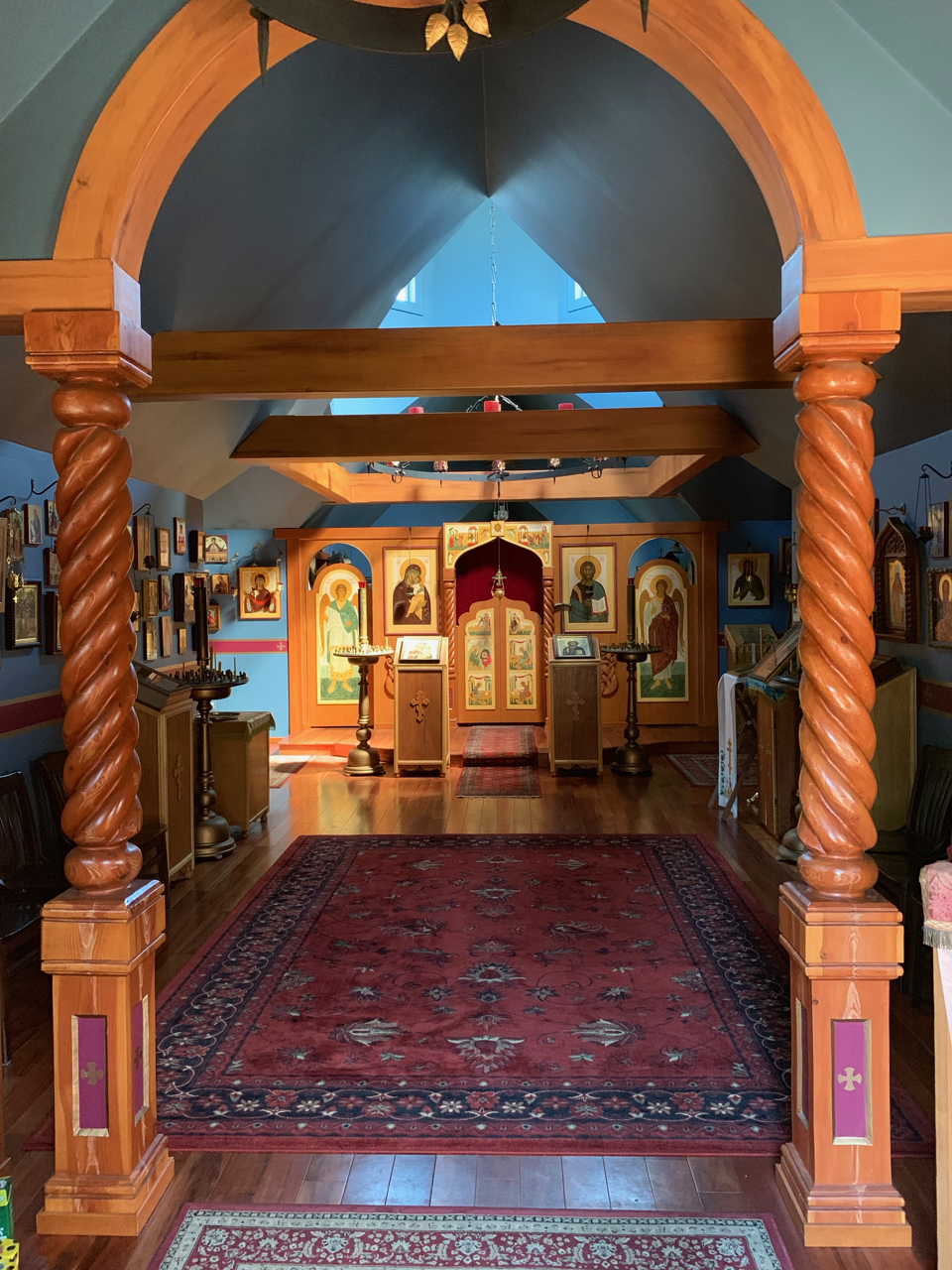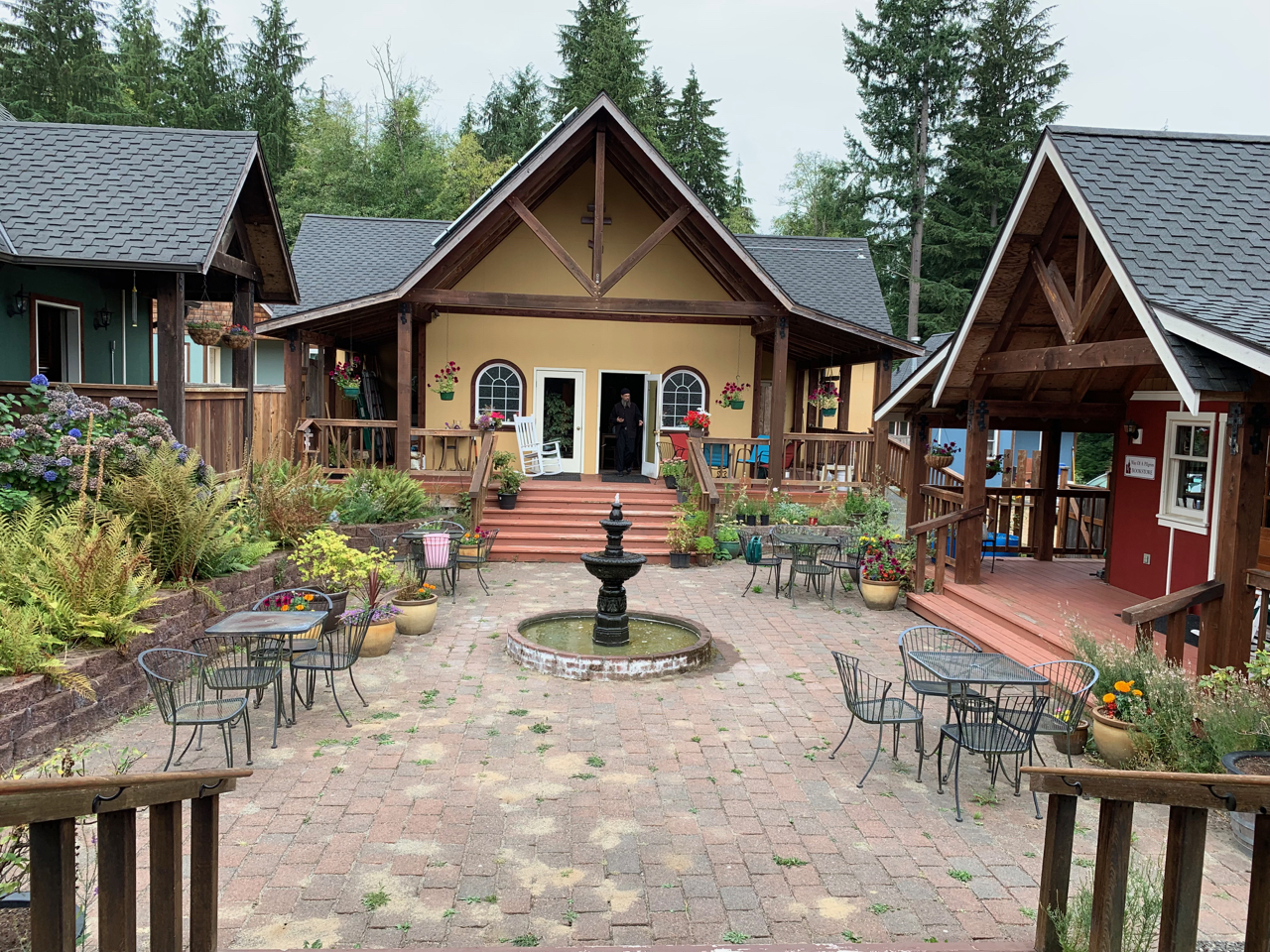 The Scripture Readings
Romans 14:6-9
6 He who observes the day, observes it to the Lord; and he who does not observe the day, to the Lord he does not observe it. He who eats, eats to the Lord, for he gives God thanks; and he who does not eat, to the Lord he does not eat, and gives God thanks. 7 For none of us lives to himself, and no one dies to himself. 8 For if we live, we live to the Lord; and if we die, we die to the Lord. Therefore, whether we live or die, we are the Lord's. 9 For to this end Christ died and rose and lived again, that He might be Lord of both the dead and the living.
Matthew 15:32-39
Feeding the Four Thousand
32 Now Jesus called His disciples to Himself and said, "I have compassion on the multitude, because they have now continued with Me three days and have nothing to eat. And I do not want to send them away hungry, lest they faint on the way."
33 Then His disciples said to Him, "Where could we get enough bread in the wilderness to fill such a great multitude?"
34 Jesus said to them, "How many loaves do you have?"
And they said, "Seven, and a few little fish."
35 So He commanded the multitude to sit down on the ground. 36 And He took the seven loaves and the fish and gave thanks, broke them and gave them to His disciples; and the disciples gave to the multitude. 37 So they all ate and were filled, and they took up seven large baskets full of the fragments that were left. 38 Now those who ate were four thousand men, besides women and children. 39 And He sent away the multitude, got into the boat, and came to the region of Magdala.