Imparting the faith as a missionary people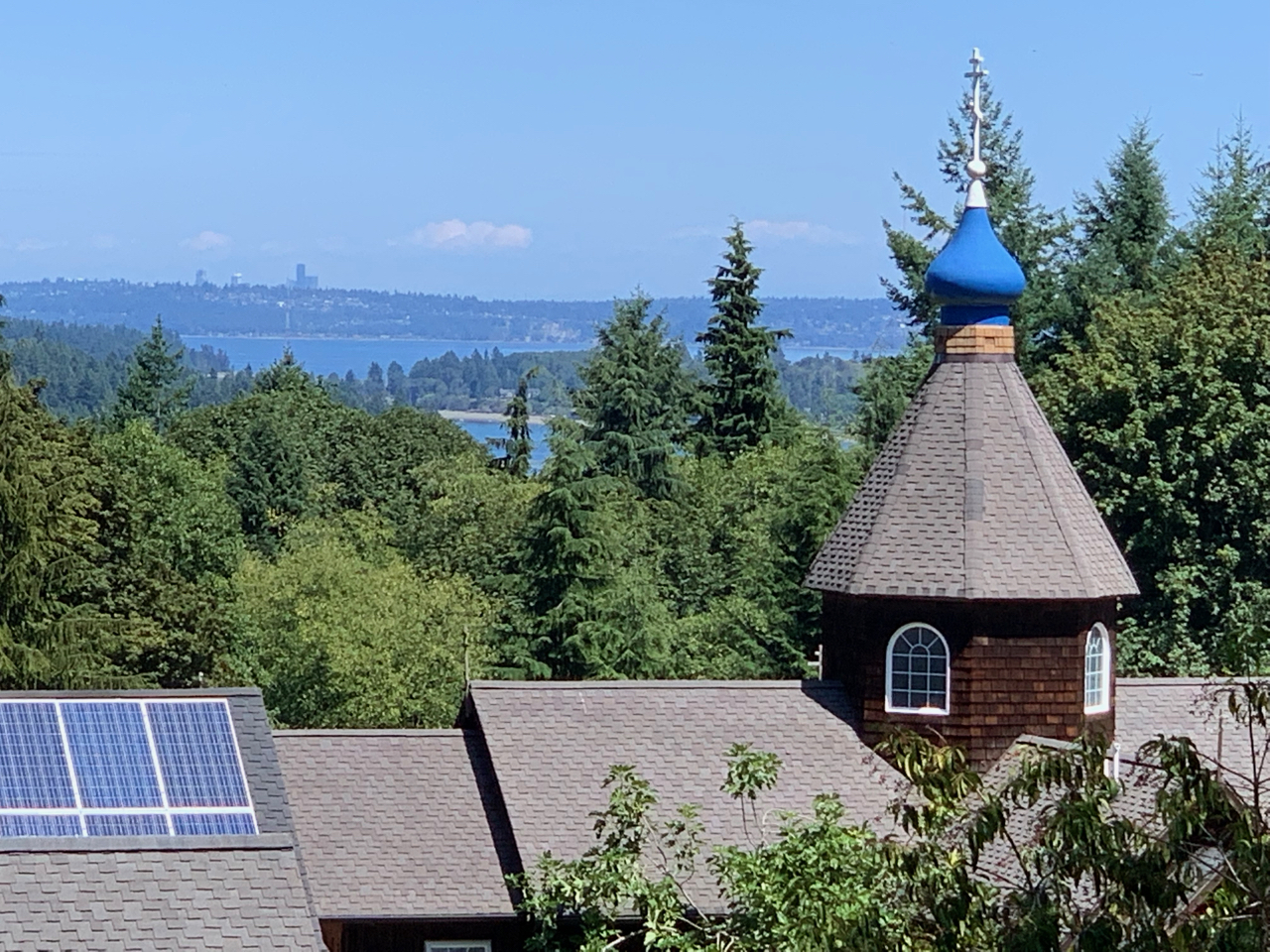 The first missionary monks to the North American came to a land where Orthodoxy had never been. Their encounter with the native peoples was one of mutual respect. They did not greet their new neighbors as pagans, but as a people who's experience with God was limited, but who nevertheless held to certain truths that were, by their very nature, Orthodox truths. Sharing with these peoples, the Orthodox monks came to know that the native Alaskans did not worship totem poles, but used them as tools for passing on family and tribal history. The monks honored the indigenous peoples, befriending them, and, most important of all, treating them as God's children.
As Orthodox Christians, we are duty bound to share our faith with others. Christ is for everyone, but with all the bad press Christianity has been getting during the past decade, it is especially important that we approach evangelism in light of the historic Church. The missionary mind of the Orthodox Church must be rekindled in our time. Parishes must not remain enclaves of Greeks, Russians, Bulgarians, Romanians, Palestinians, or Serbs. The doors of the churches must be opened wide, welcoming all.
Having unlocked doors is worthless if a visitor is greeted with a frown upon entering the temple. I've lost count at how many people have shared their experience at having been ignored by other worshipers, upon entering an Orthodox parish for the first time. Numerous people have told me about being confronted with the question, "are you Greek", followed by, "then why are you here". Others have shared their sadness at having been ignored in the parish hall, because they did not speak Russian, or Arabic.
What kind of witness do we impart of Orthodoxy if we reduce our church to the status of a private club? Do we see the Church only in ethnic terms? What if Saints Cyril and Methodius had treated the Slavs in such a manner? What if the Jewish Christians of the first century had treated the gentiles in such a manner?
We Orthodox clergy must remember that we are often the first line of witness for the Faith, and if we hold ourselves aloof while wearing our cassocks and crosses in public, we are in essence slamming the door in the faces of potential converts to Orthodoxy.
As priests belonging to different jurisdictions, we must cooperate in the foundation of new missions, so we don't undermine the ability of any one mission to support a full time priest, and raise the necessary funds to construct a permanent church. Having numerous little mission parishes without proper facilities, and a full time priest, is counterproductive to the overall goal of a mission, because the witness it gives to the community at large is one of disunity among the Orthodox, and the promotion of the commonly held view that we are multiple denominations.
With love in Christ,
Abbot Tryphon
Tuesday August 6, 2019 / July 24, 2019
8th Week after Pentecost. Tone six.
Martyr Christina of Tyre (300).
Holy Martyrs and Passion-bearers Boris and Gleb of Russia, in holy baptism Romanus and David (1015).
New Hieromartyr Alpheus deacon (1937).
Sts. Nicholas (1942) and John (1951) confessors, priests.
Uncovering of the relics of Venerable Dalmatus, abbot and founder of the Dormition Monastery in Siberia (1994).
Venerable Polycarp, archimandrite of the Kiev Caves (1182).
St. George, bisop of Mogilev (1795).
New Martyr Athanasius of Nicaea (1670) (Greek).
New Martyr Theophilus of Zakynthos (1635) (Greek).
Venerable Bogolep, child schemamonk of Black Ravine near Astrakhan (1667).
Martyr Hermogenes.
Venerable Pachomius, abbot, on the Lake (1479), friend of Venerable Dionysius of Glushets (Vologda).
St. Bernulphus, bishop of Utrecht (1054) (Neth.).
St. Declan, bishop of Ardmore (Ireland) (5th c.) (Celtic & British).
St. Hilarion of Tvali (11th c.) (Georgia).
Martyrs Capitio and Hymenaeus (Greek)
The Scripture Readings
Luke 21:12-19
12 But before all these things, they will lay their hands on you and persecute you, delivering you up to the synagogues and prisons.You will be brought before kings and rulers for My name's sake. 13 But it will turn out for you as an occasion for testimony.14 Therefore settle it in your hearts not to meditate beforehand on what you will answer; 15 for I will give you a mouth and wisdom which all your adversaries will not be able to contradict or resist. 16 You will be betrayed even by parents and brothers, relatives and friends; and they will put some of you to death. 17 And you will be hated by all for My name's sake. 18 But not a hair of your head shall be lost. 19 By your patience possess your souls.
1 Corinthians 10:5-12
5 But with most of them God was not well pleased, for their bodies were scattered in the wilderness.
6 Now these things became our examples, to the intent that we should not lust after evil things as they also lusted. 7 And do not become idolaters as were some of them. As it is written, "The people sat down to eat and drink, and rose up to play." 8 Nor let us commit sexual immorality, as some of them did, and in one day twenty-three thousand fell; 9 nor let us tempt Christ, as some of them also tempted, and were destroyed by serpents; 10 nor complain, as some of them also complained, and were destroyed by the destroyer. 11 Now all these things happened to them as examples, and they were written for our admonition, upon whom the ends of the ages have come.
12 Therefore let him who thinks he stands take heed lest he fall.
Matthew 16:6-12
6 Then Jesus said to them, "Take heed and beware of the leaven of the Pharisees and the Sadducees."
7 And they reasoned among themselves, saying, "It is because we have taken no bread."
8 But Jesus, being aware of it, said to them, "O you of little faith, why do you reason among yourselves because you have brought no bread? 9 Do you not yet understand, or remember the five loaves of the five thousand and how many baskets you took up? 10 Nor the seven loaves of the four thousand and how many large baskets you took up? 11 How is it you do not understand that I did not speak to you concerning bread?—but to beware of the leaven of the Pharisees and Sadducees." 12 Then they understood that He did not tell them to beware of the leaven of bread, but of the [d]doctrine of the Pharisees and Sadduce.