Saint Paul Island in the Bering Sea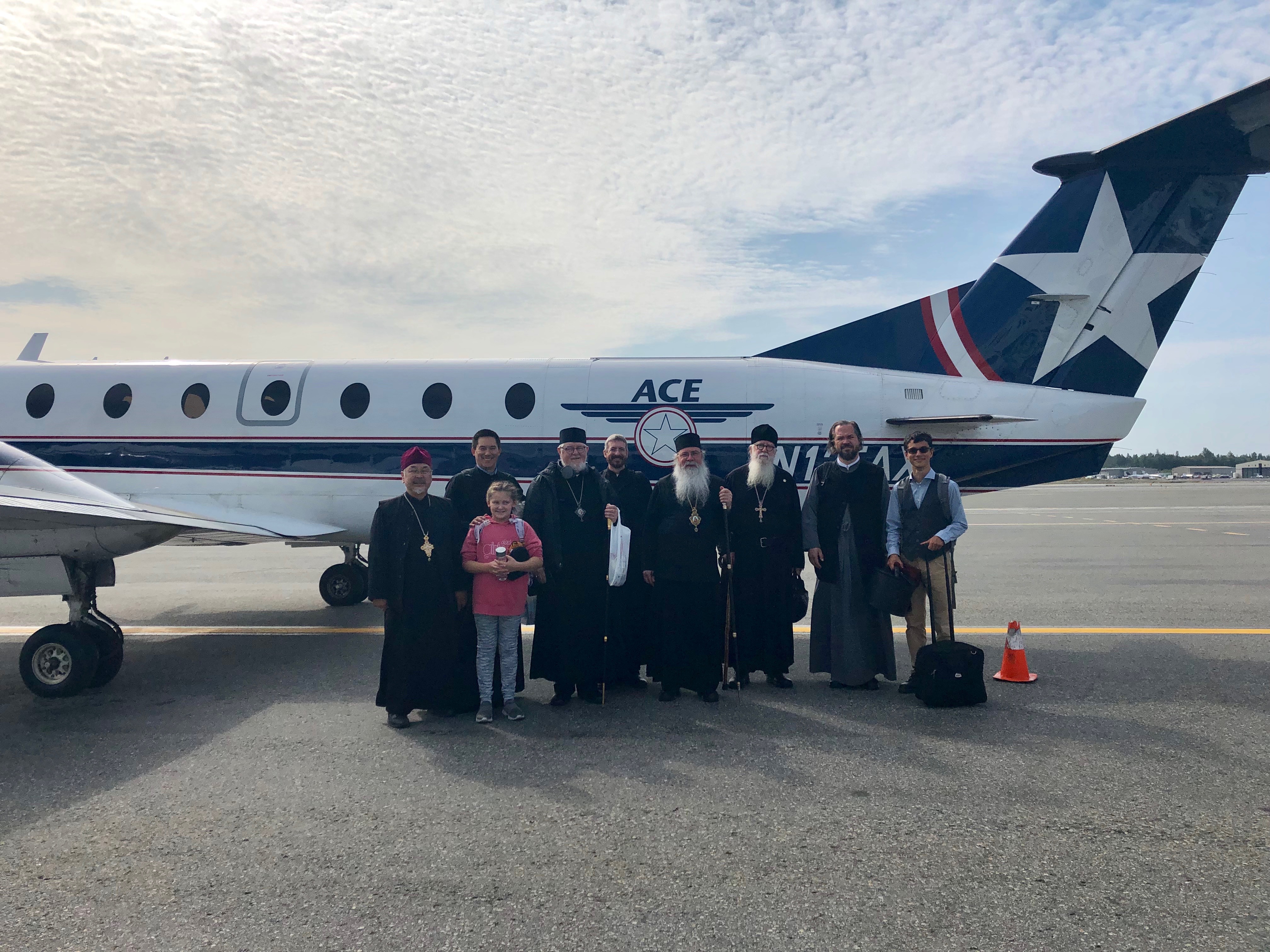 I've just returned Anchorage after journeying to Kodiak, Spruce Island, and Saint Paul Island. As my regular readers know, while on Saint Paul Island, I was without cell phone service and WiFi, so it will be a slow return to offering my daily postings, given my state of exhaustion.
I'm going to share some photos of scenes from Saint Paul Island, but it will take me a bit of time to recuperate from the three and a half hour flight from this Aleut village, which is located halfway between Russia and the United States.
Later today, I begin my week long talks for the clergy retreat of the Alaskan Diocese. I am humbled by the invitation of my new friend, His Eminence, Archbishop David, and ask your holy prayers, that the Lord will give me words to inspire and encourage the clergy of Alaska, a vast land of beauty, awesome mountains and shorelines, and pious Orthodox faithful.
With love in Christ,
Abbot Tryphon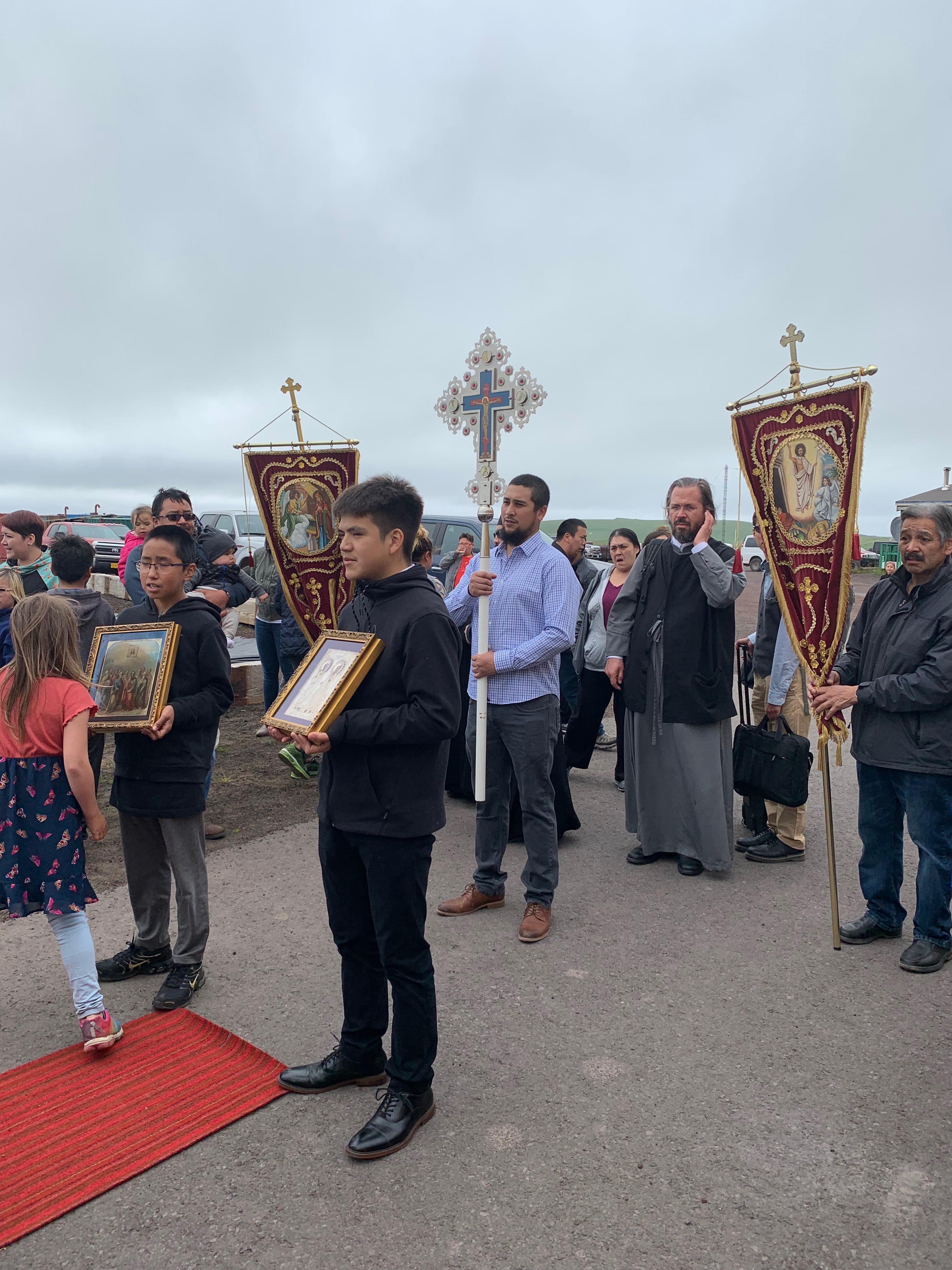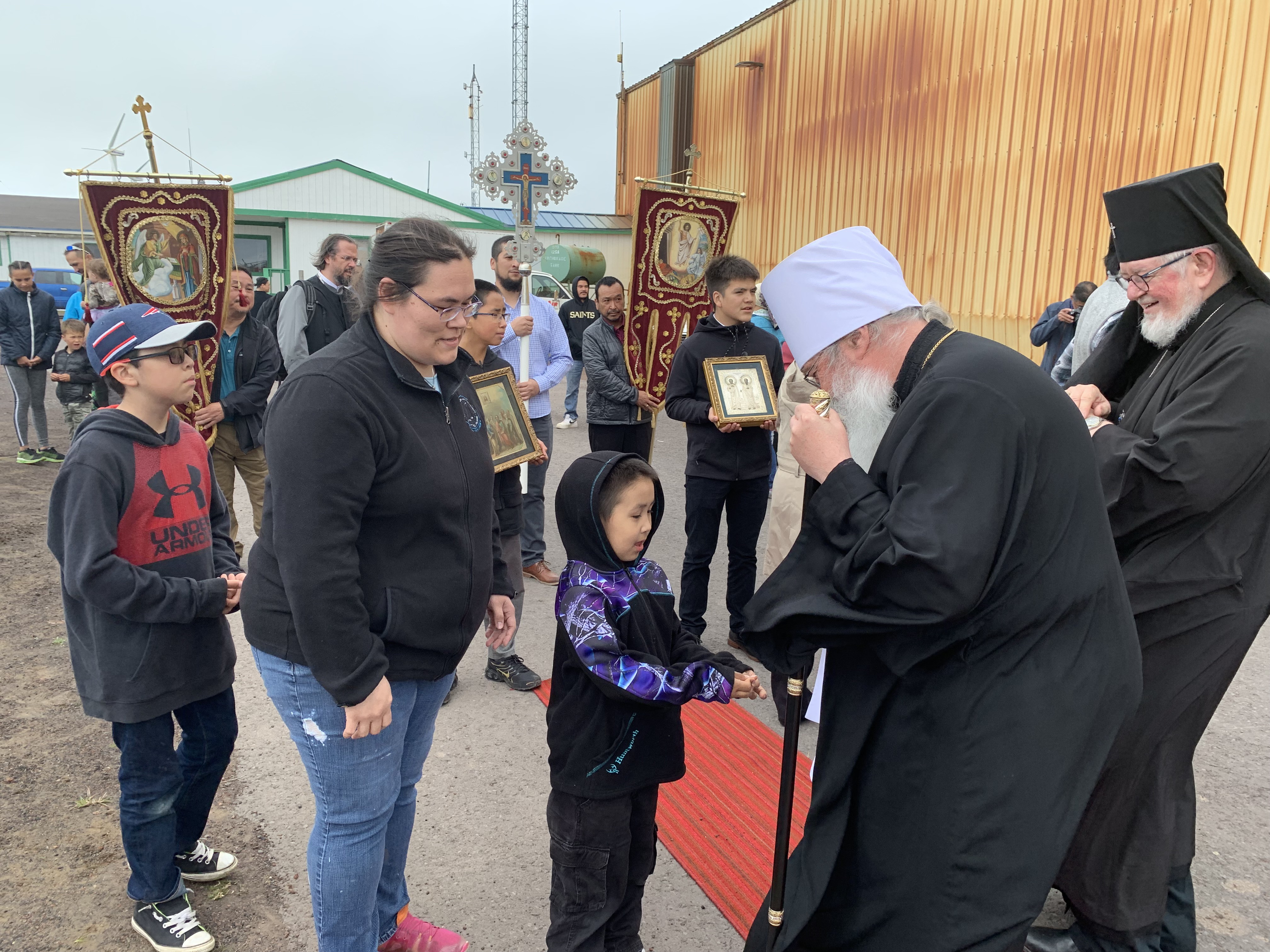 Monday August 12, 2019 / July 30, 2019
9th Week after Pentecost. Tone seven.
Apostles Silas and Silvanus of the Seventy and those with them: Crescens, Epenetus, and Andronicus (1st c.).
Martyr John the Soldier at Constantinople (4th c.).
New Hiero-confessor Anatole II (Potapov, the "Younger") of Optina (1922).
New Hieromartyr John deacon (1918).
Uncovering of the relics (1484) of Venerable Herman of Solovki (1479).
Hieromartyr Polychronius, bishop of Babylon (251), and Martyrs Parmenius, Helimenas (Elimas), and Chrysotelus presbyters, Lukeand Mocius deacons, and Abdon, Sennen, Maximus, and Olympius.
Hieromartyr Valentine, bishop of Interamna (Terni) in Italy (273), and Martyrs Proculus, Ephebus, Apollonius, and Abundius, youths.
Synaxis of All Saints of Samara.
"Okonsk" Icon of the Most Holy Theotokos.
St. Angelina (Brancovich), despotina (princess) of Serbia (16th c.) (Serbia).
St. Stephen (Vladislav) of Serbia (1243) (Serbia).
Prince Tsotne Dadiani, the Confessor of Mingrelia (13th c.) (Georgia).
1 Corinthians 11:31-12:6
31 For if we would judge ourselves, we would not be judged. 32 But when we are judged, we are chastened by the Lord, that we may not be condemned with the world.
33 Therefore, my brethren, when you come together to eat, wait for one another. 34 But if anyone is hungry, let him eat at home, lest you come together for judgment. And the rest I will set in order when I come.
Spiritual Gifts: Unity in Diversity
12 Now concerning spiritual gifts, brethren, I do not want you to be ignorant: 2 You know that you were Gentiles, carried away to these dumb idols, however you were led. 3 Therefore I make known to you that no one speaking by the Spirit of God calls Jesus accursed, and no one can say that Jesus is Lord except by the Holy Spirit.
4 There are diversities of gifts, but the same Spirit. 5 There are differences of ministries, but the same Lord. 6 And there are diversities of activities, but it is the same God who works all in all.
Matthew 18:1-11
Who Is the Greatest?
18 At that time the disciples came to Jesus, saying, "Who then is greatest in the kingdom of heaven?"
2 Then Jesus called a little child to Him, set him in the midst of them, 3 and said, "Assuredly, I say to you, unless you are converted and become as little children, you will by no means enter the kingdom of heaven. 4 Therefore whoever humbles himself as this little child is the greatest in the kingdom of heaven. 5 Whoever receives one little child like this in My name receives Me.
Jesus Warns of Offenses
6 "But whoever causes one of these little ones who believe in Me to sin, it would be better for him if a millstone were hung around his neck, and he were drowned in the depth of the sea. 7 Woe to the world because of offenses! For offenses must come, but woe to that man by whom the offense comes!
8 "If your hand or foot causes you to sin, cut it off and cast it from you. It is better for you to enter into life lame or maimed, rather than having two hands or two feet, to be cast into the everlasting fire. 9 And if your eye causes you to sin, pluck it out and cast it from you. It is better for you to enter into life with one eye, rather than having two eyes, to be cast into [b]hell fire.
The Parable of the Lost Sheep
10 "Take heed that you do not despise one of these little ones, for I say to you that in heaven their angels always see the face of My Father who is in heaven. 11 For the Son of Man has come to save that which was lost.