With authority comes responsibility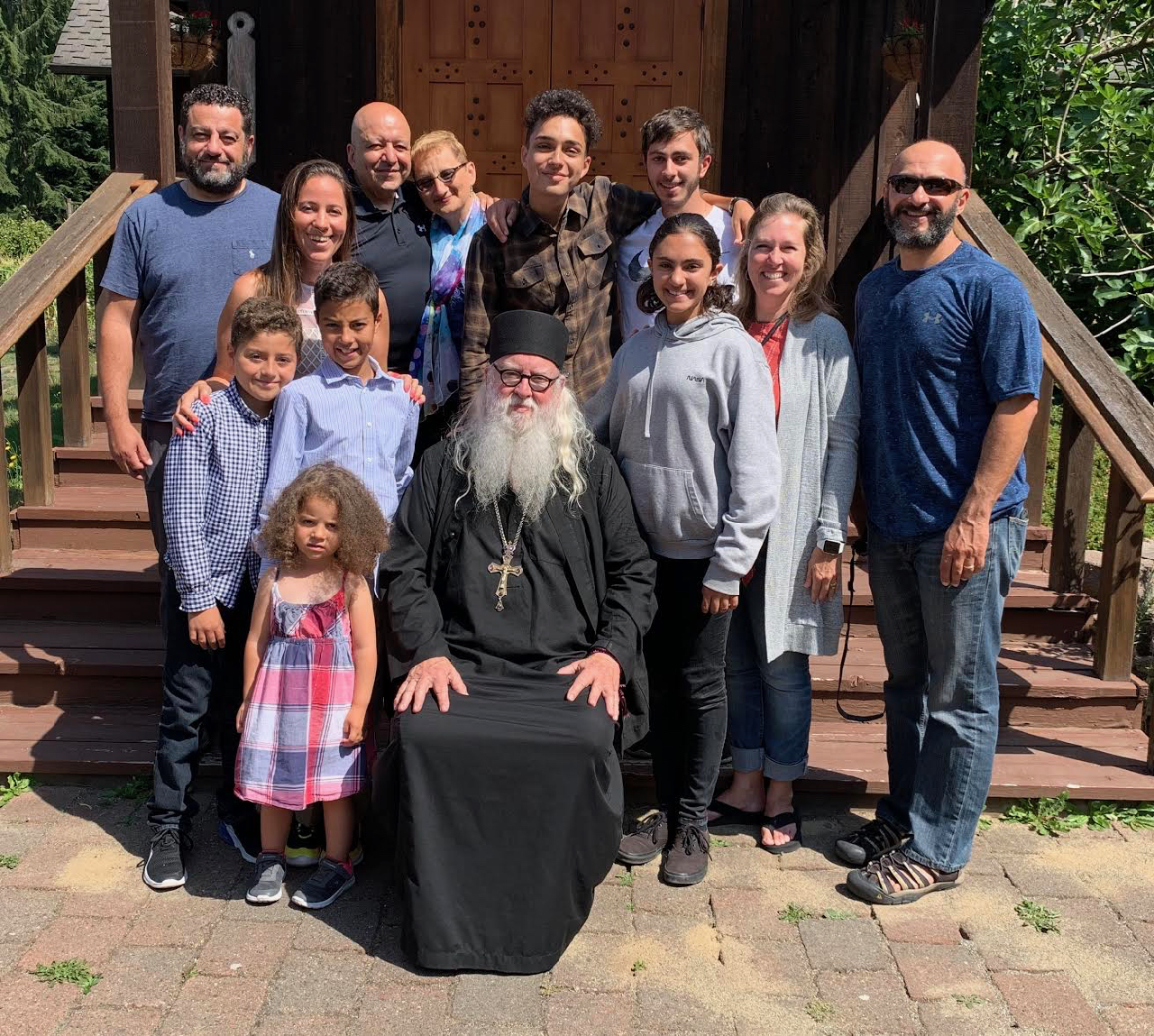 When people are hurting, and seeking professional help, they are vulnerable, and the trust they place in the professional makes them particularly open to exploitation. This is why we must have institutions and lines of authority that hold professionals accountable. We can not allow anyone who is vulnerable, be they a child, or an adult, to be exploited.
The bottom line is that we are all fallen, and in need of redemption. None of us is beyond reproach, for we are all broken, and many in leadership roles are just as broken as those who seek out their help. The Church, as a living, healing, organism, is the place wherein we can all be healed by Christ, the Great Physician of our souls and bodies. If we but humble ourselves, can be made whole.
For those who hold positions of authority, be they police officers, teachers, clergy, physicians, psychologists, coaches, troop leaders, or just the friendly old neighbor; all must guard their hearts, knowing they will one day stand before the Great Throne of God, and give account. And, pity the one who would do harm to a child.
With love in Christ,
Abbot Tryphon
Photos: This wonderful extended family flew up from Los Angeles  to visit the monastery. They were here last year about the same time, and my, how their sweet children have grown.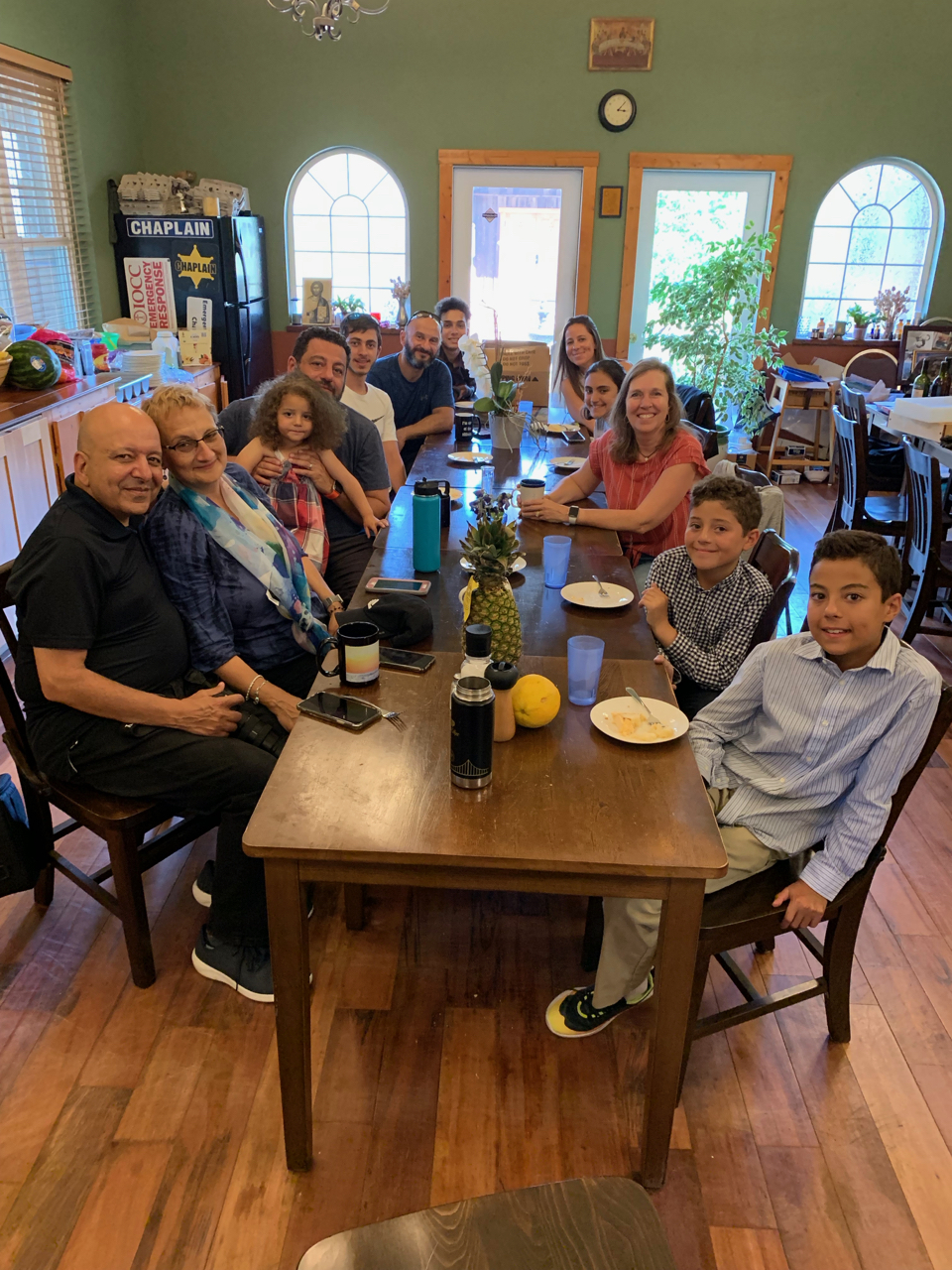 Monday August 5, 2019 / July 23, 2019
8th Week after Pentecost. Tone six.
"Pochaev" (1675) Icon of the Mother of God.
Martyrs Trophimus, Theophilus, and 13 others in Lycia (305).
St. Theodore of Sanaskar (Glorification 2001).
New Hieromartyr Michael priest and Martyr Andrew (1938).
Hieromartyr Apollinaris, bishop of Ravenna (75).
Icons of the Most Holy Theotokos "The Joy of All Who Sorrow" (with coins) in St. Petersburg (1888).
Righteous Anna (Hannah), mother of the Prophet Samuel.
Translation of the Relics of St. Herman (Germanus), Archbishop of Kazan.
250 martyrs killed by Bulgarians (802-811) (Greek).
Eight Martyrs of Carthage (Greek).
St. Anna of Leucadia (919) (Greek).
New Hieromartyr Nectarius (Trezvinsky), bishop of Yaransk.
Repose of St. John Cassian the Roman, abbot, of Marseilles (435).
The Scripture Readings
Luke 1:39-49
Mary Visits Elizabeth
39 Now Mary arose in those days and went into the hill country with haste, to a city of Judah, 40 and entered the house of Zacharias and greeted Elizabeth. 41 And it happened, when Elizabeth heard the greeting of Mary, that the babe leaped in her womb; and Elizabeth was filled with the Holy Spirit. 42 Then she spoke out with a loud voice and said, "Blessed are you among women, and blessed is the fruit of your womb! 43 But why is this granted to me, that the mother of my Lord should come to me? 44 For indeed, as soon as the voice of your greeting sounded in my ears, the babe leaped in my womb for joy. 45 Blessed is she who believed, for there will be a fulfillment of those things which were told her from the Lord."
The Song of Mary
46 And Mary said:
"My soul magnifies the Lord,
47 And my spirit has rejoiced in God my Savior.
48 For He has regarded the lowly state of His maidservant;
For behold, henceforth all generations will call me blessed.
49 For He who is mighty has done great things for me,
And holy is His name.
Luke 1:56
56 And Mary remained with her about three months, and returned to her house.
1 Corinthians 9:13-18
13 Do you not know that those who minister the holy things eat of the things of the temple, and those who serve at the altar partake of the offerings of the altar? 14 Even so the Lord has commanded that those who preach the gospel should live from the gospel.
15 But I have used none of these things, nor have I written these things that it should be done so to me; for it would be better for me to die than that anyone should make my boasting void. 16 For if I preach the gospel, I have nothing to boast of, for necessity is laid upon me; yes, woe is me if I do not preach the gospel! 17 For if I do this willingly, I have a reward; but if against my will, I have been entrusted with a stewardship. 18 What is my reward then? That when I preach the gospel, I may present the gospel of Christ without charge, that I may not abuse my authority in the gospel.
Matthew 16:1-6
The Pharisees and Sadducees Seek a Sign
16 Then the Pharisees and Sadducees came, and testing Him asked that He would show them a sign from heaven. 2 He answered and said to them, "When it is evening you say, 'It will be fair weather, for the sky is red'; 3 and in the morning, 'It will be foul weather today, for the sky is red and threatening.']Hypocrites! You know how to discern the face of the sky, but you cannot discern the signs of the times. 4 A wicked and adulterous generation seeks after a sign, and no sign shall be given to it except the sign of the prophet Jonah." And He left them and departed.
The Leaven of the Pharisees and Sadducees
5 Now when His disciples had come to the other side, they had forgotten to take bread. 6 Then Jesus said to them, "Take heed and beware of the leaven of the Pharisees and the Sadducees."