Creating harmony out of chaos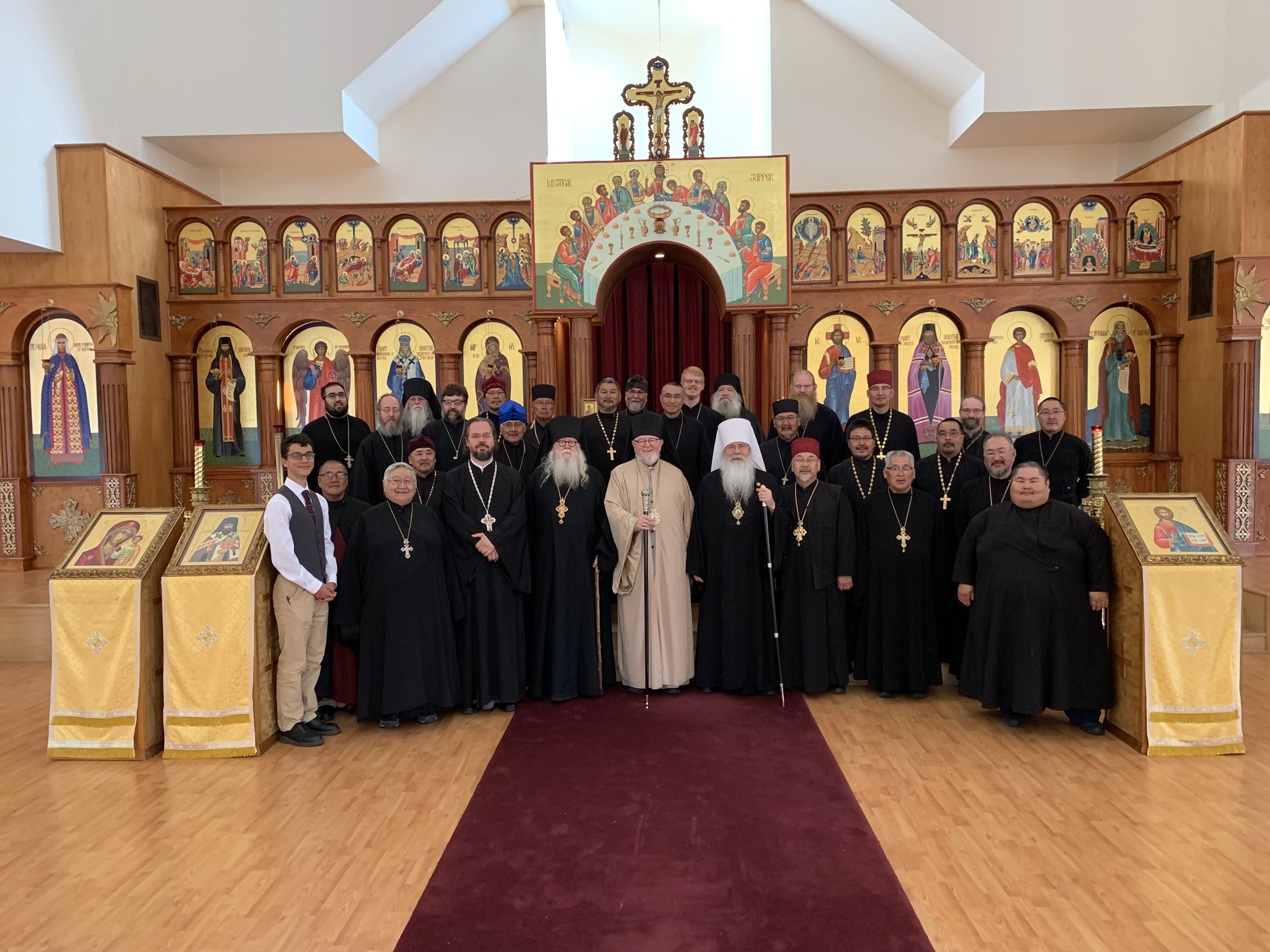 The inevitability of death is particularly difficult to face for most Americans, as we've become a people that eschew traditional funerals, preferring to "celebrate the life of our loved one, while disposing of the body, and banning any sign of death from the memorial service should we even decide to have a service. Yet the awareness of our own eventual death is the very thing we should be thinking about, if we want to be prepared for Eternity.
When we live our life focused on enjoyment, pleasure, and the acquisition of material goods, we enslave ourselves, and can only find freedom in God's love. This love creates perfection and faultlessness, and when we think on your own death we become free to perform every task for God.
Our fallen and imprisoned heart is liberated, and becomes inflamed with the love of God when we enter into a relationship with Him. This love of God engenders a love that permeates our very essence, allowing us to love every person and every creature. Our heart burns with love. This love turns chaos into harmony and it is Divine Energy and Divine Strength that transforms us into the being God intended us to be. We are His child, deified and made whole, and the chaos of our lives is turned into harmony.
With love in Christ,
Abbot Tryphon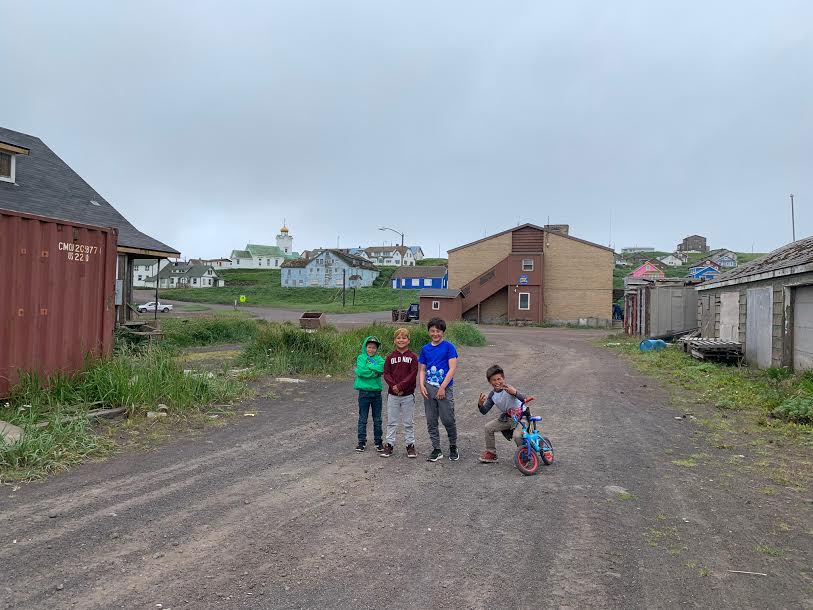 Photos: The first photograph was taken in Saint Innocent Orthodox Cathedral in Anchorage. At the invitation of Archbishop David, I will be addressing the gathered Diocesan clergy for their annual retreat.
The rest of the photos were taken on Saint Paul Island in the Bering Sea.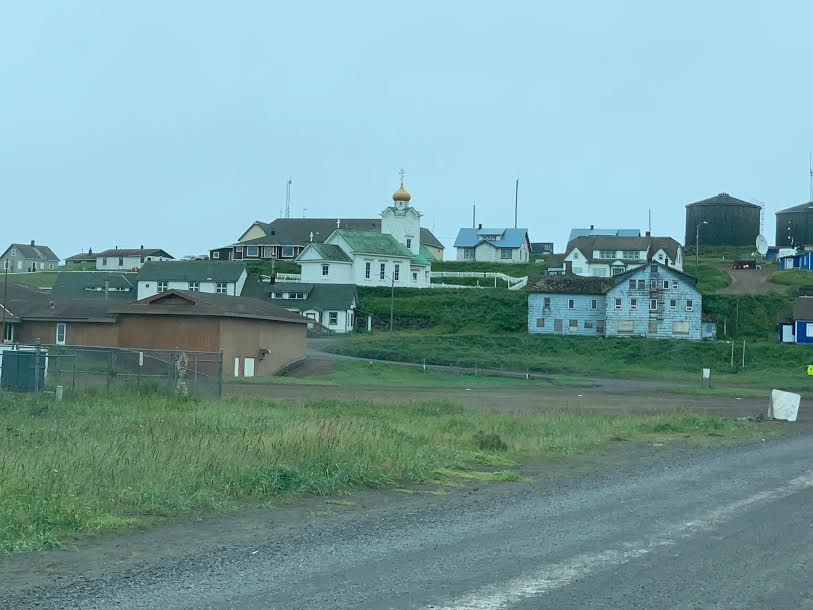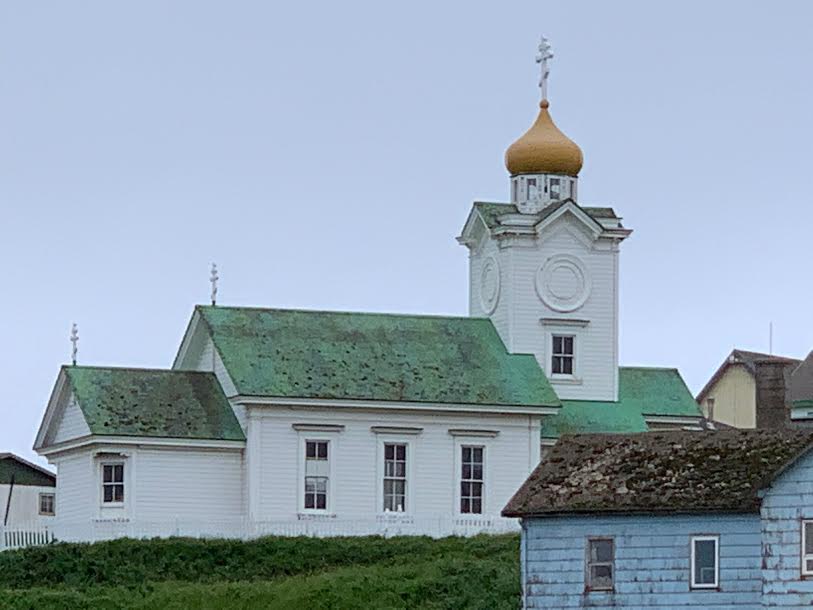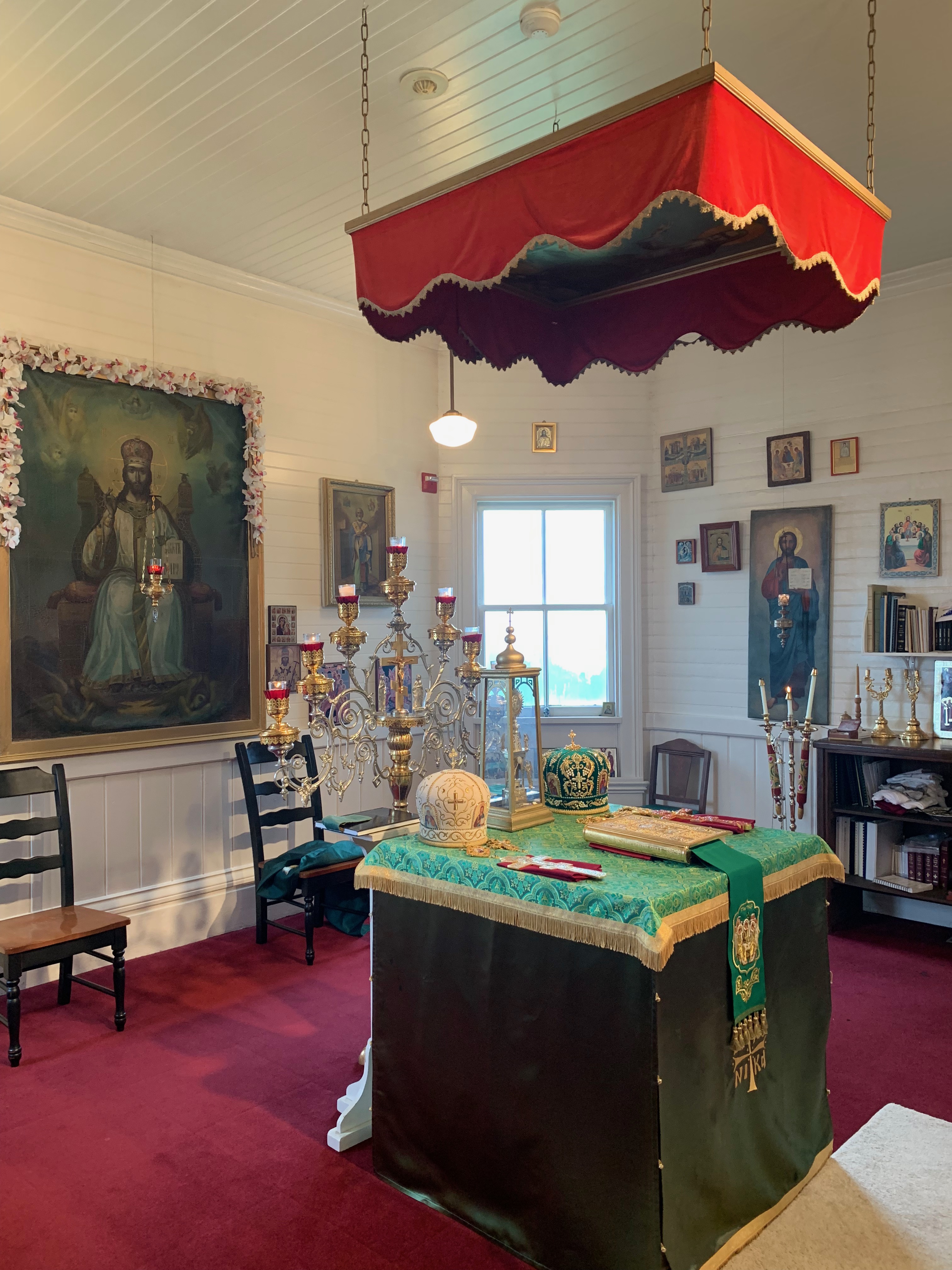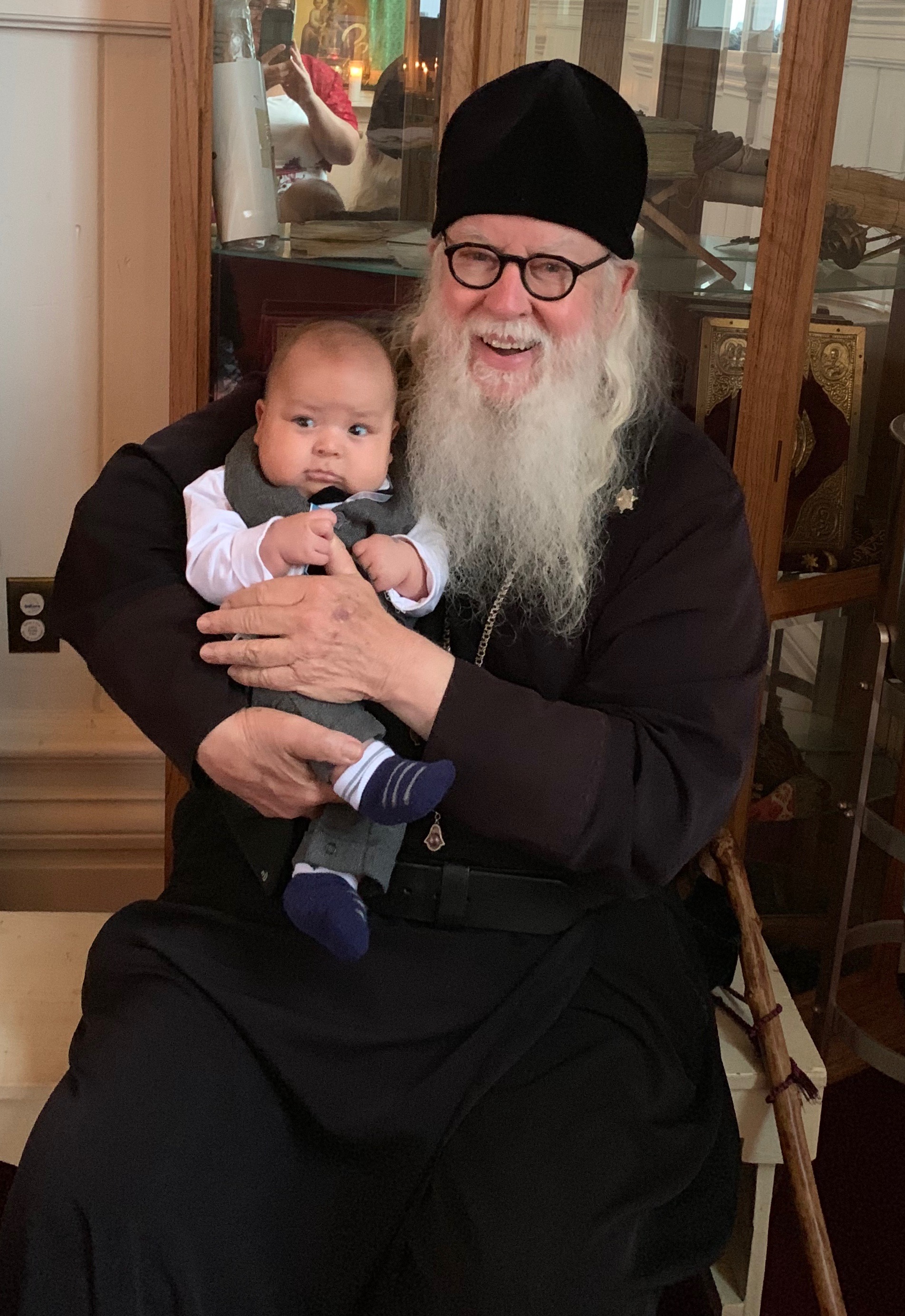 Tuesday August 13, 2019 / July 31, 2019
9th Week after Pentecost. Tone seven.
Eve of the Dormition Fast.
Forefeast of the Procession of the Precious and Life-giving Cross of the Lord.
Righteous Eudocimus of Cappadocia (9th c.).
New Martyrs Benjamin, metropolitan of Petrograd, and those with him: Archimandrite Sergius and George and John of Petrograd (1922).
Martyr Maximus (1928).
New New Hieromartyr Vladimir priest (1937).
New Hieromartyr John priest, Martyr Constantine priest, Virgin-martyr Anna, and St. Elizabeth (after 1937).
New Hieromartyr Nicholas priest (1941).
New Hieromartyr Basil, bishop of Kineshma (1945)
Martyr Julitta at Caesarea (304).
St. Germanus, bishop of Auxerre (448) (Celtic & British).
Martyr Dionysius of Vatopedi, Mt. Athos (1822).
Righteous Joseph of Arimathea (1st c.).
Venerable Neot, hermit in Cornwall (877) (Celtic & British).
Twelve Martyrs of Rome (Greek).
Translation of the relics of Apostle Philip to Cyprus. (Greek).
Consecration of the Church of the Most Holy Theotokos of Blachernae (Greek).
St. John the Exarch of Bulgaria (900).
St. Arsenius the Bishop of Ninotsminda (1082) (Georgia).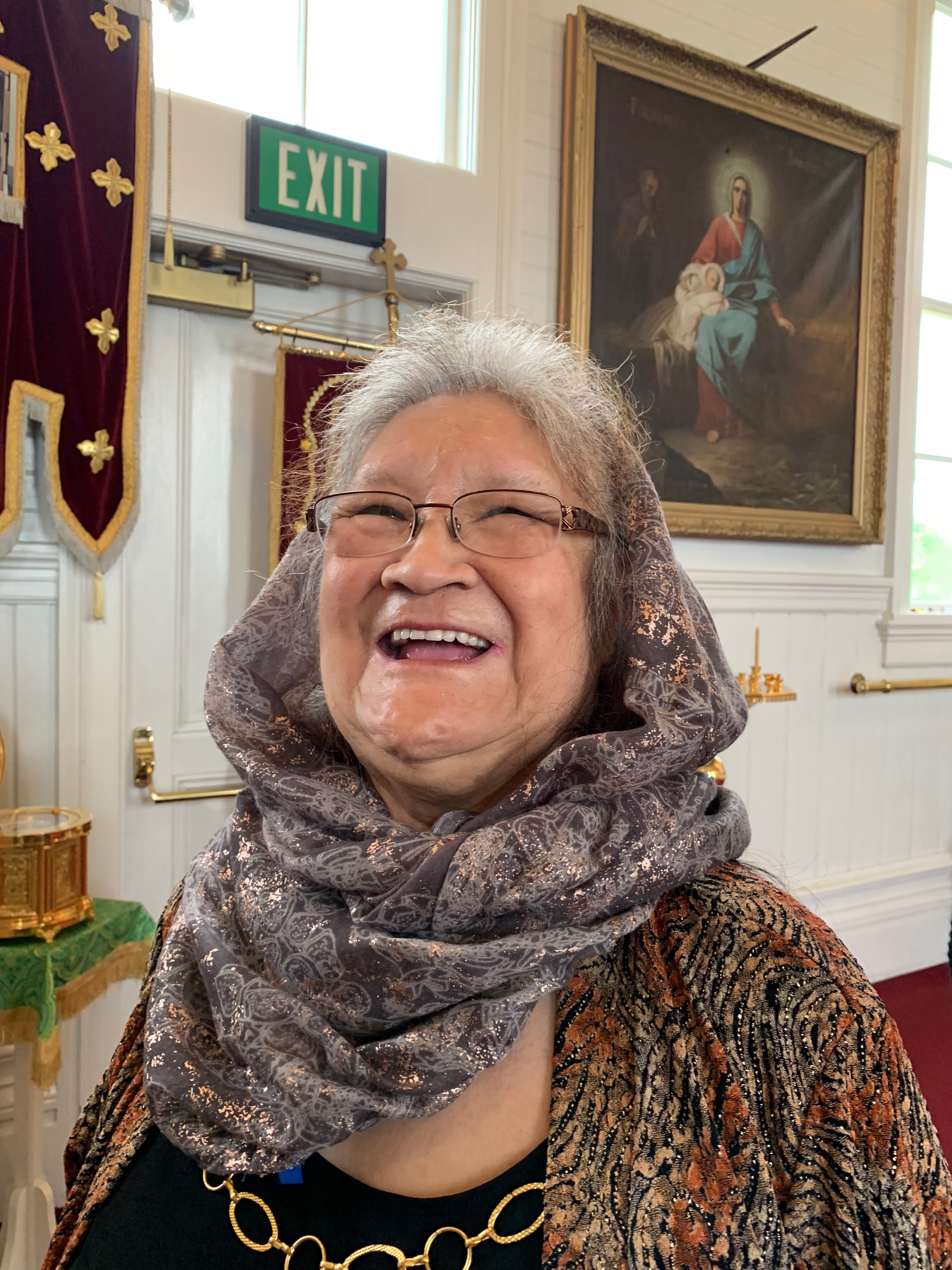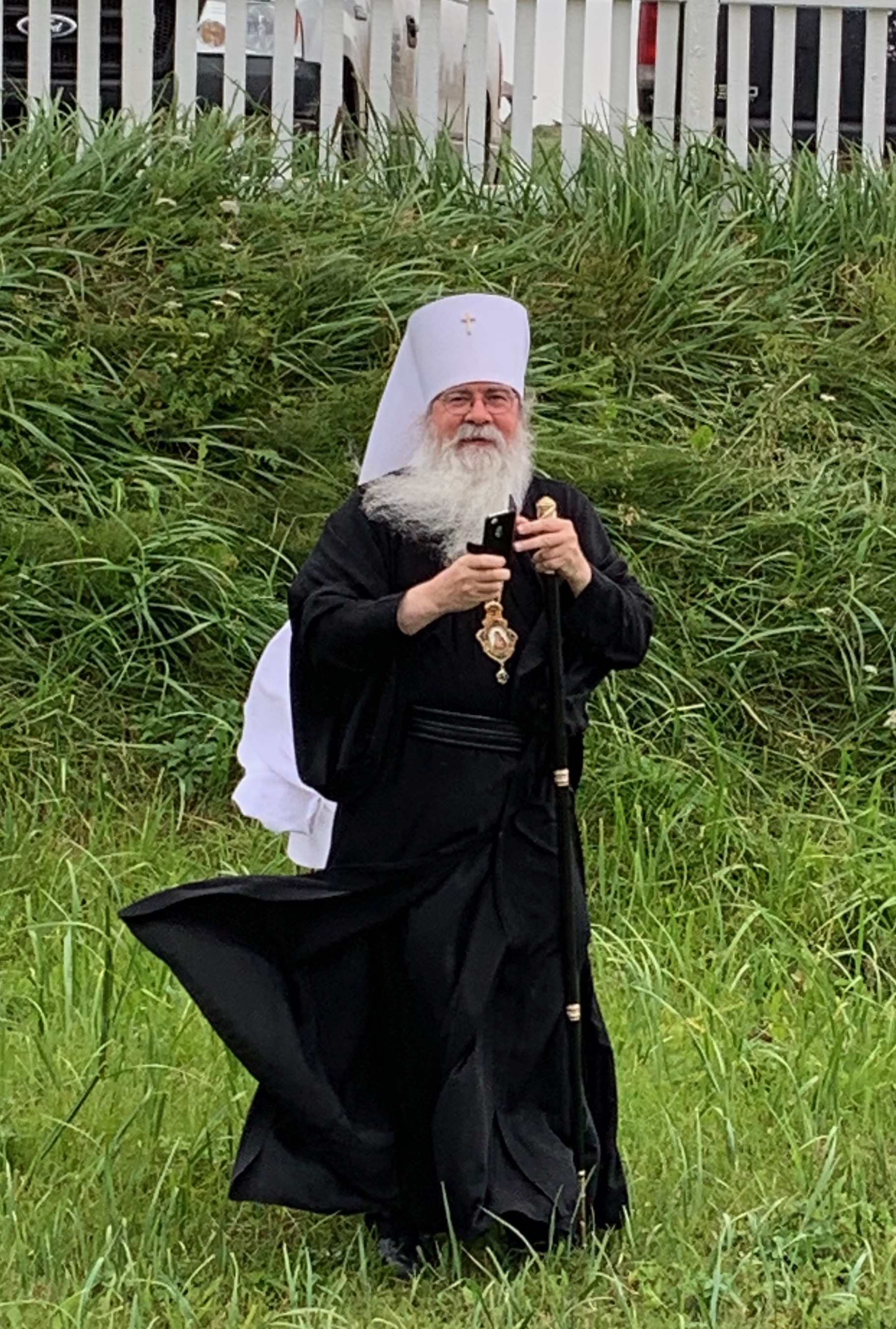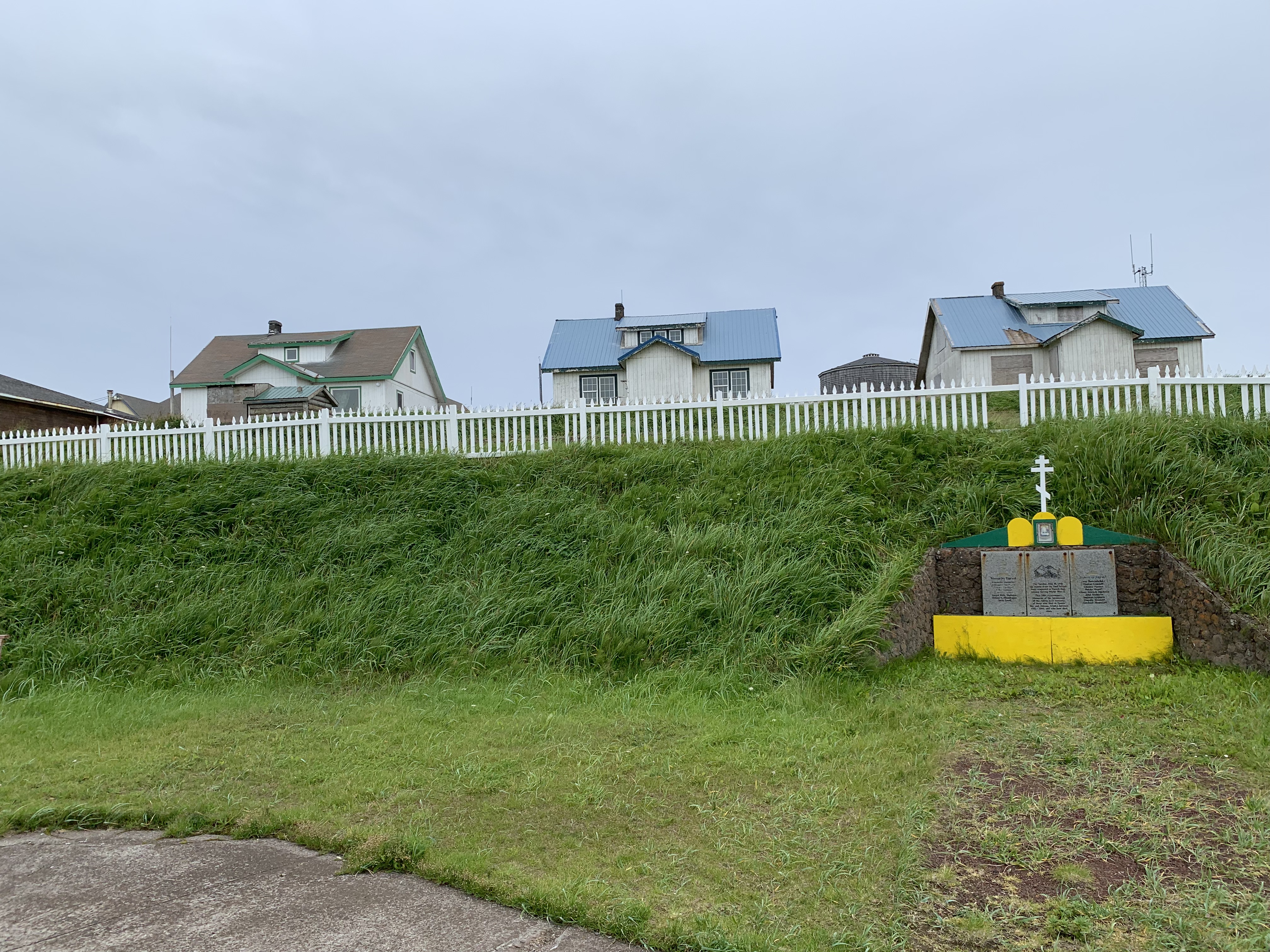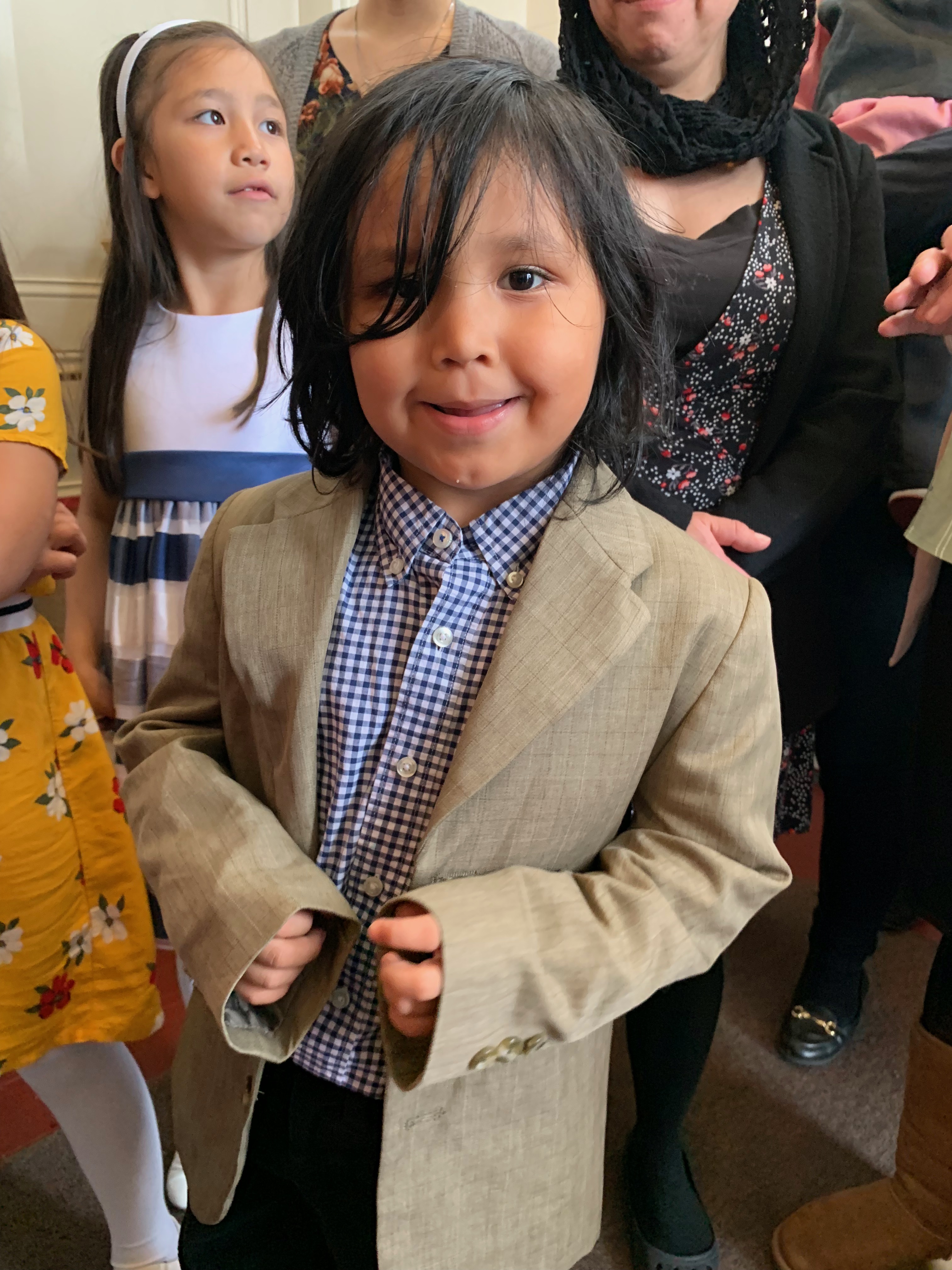 The Scripture Readings
Matthew 10:16-22
Persecutions Are Coming
16 "Behold, I send you out as sheep in the midst of wolves. Therefore be wise as serpents and harmless as doves. 17 But beware of men, for they will deliver you up to councils and scourge you in their synagogues. 18 You will be brought before governors and kings for My sake, as a testimony to them and to the Gentiles. 19 But when they deliver you up, do not worry about how or what you should speak. For it will be given to you in that hour what you should speak; 20 for it is not you who speak, but the Spirit of your Father who speaks in you.
21 "Now brother will deliver up brother to death, and a father his child; and children will rise up against parents and cause them to be put to death. 22 And you will be hated by all for My name's sake. But he who endures to the end will be saved.
1 Corinthians 12:12-26
Unity and Diversity in One Body
12 For as the body is one and has many members, but all the members of that one body, being many, are one body, so also is Christ. 13 For by one Spirit we were all baptized into one body—whether Jews or Greeks, whether slaves or free—and have all been made to drink [a]into one Spirit. 14 For in fact the body is not one member but many.
15 If the foot should say, "Because I am not a hand, I am not of the body," is it therefore not of the body? 16 And if the ear should say, "Because I am not an eye, I am not of the body," is it therefore not of the body? 17 If the whole body were an eye, where would be the hearing? If the whole were hearing, where would be the smelling? 18 But now God has set the members, each one of them, in the body just as He pleased. 19 And if they were all one member, where would the body be?
20 But now indeed there are many members, yet one body. 21 And the eye cannot say to the hand, "I have no need of you"; nor again the head to the feet, "I have no need of you." 22 No, much rather, those members of the body which seem to be weaker are necessary. 23 And those members of the body which we think to be less honorable, on these we bestow greater honor; and our unpresentable parts have greater modesty, 24 but our presentable parts have no need. But God composed the body, having given greater honor to that part which lacks it, 25 that there should be no schism in the body, but that the members should have the same care for one another. 26 And if one member suffers, all the members suffer with it; or if one member is honored, all the members rejoice with it.
Matthew 18:18-22
18 "Assuredly, I say to you, whatever you bind on earth will be bound in heaven, and whatever you loose on earth will be loosed in heaven.
19 "Again I say to you that if two of you agree on earth concerning anything that they ask, it will be done for them by My Father in heaven. 20 For where two or three are gathered together in My name, I am there in the midst of them."
The Parable of the Unforgiving Servant
21 Then Peter came to Him and said, "Lord, how often shall my brother sin against me, and I forgive him? Up to seven times?"
22 Jesus said to him, "I do not say to you, up to seven times, but up to seventy times seven.
Matthew 19:1-2
Marriage and Divorce
19 Now it came to pass, when Jesus had finished these sayings, that He departed from Galilee and came to the region of Judea beyond the Jordan. 2 And great multitudes followed Him, and He healed them there.
Matthew 19:13-15
Jesus Blesses Little Children
13 Then little children were brought to Him that He might put His hands on them and pray, but the disciples rebuked them. 14 But Jesus said, "Let the little children come to Me, and do not forbid them; for of such is the kingdom of heaven." 15 And He laid Hishands on them and departed from there.