The role of bodily suffering in the salvation of human kind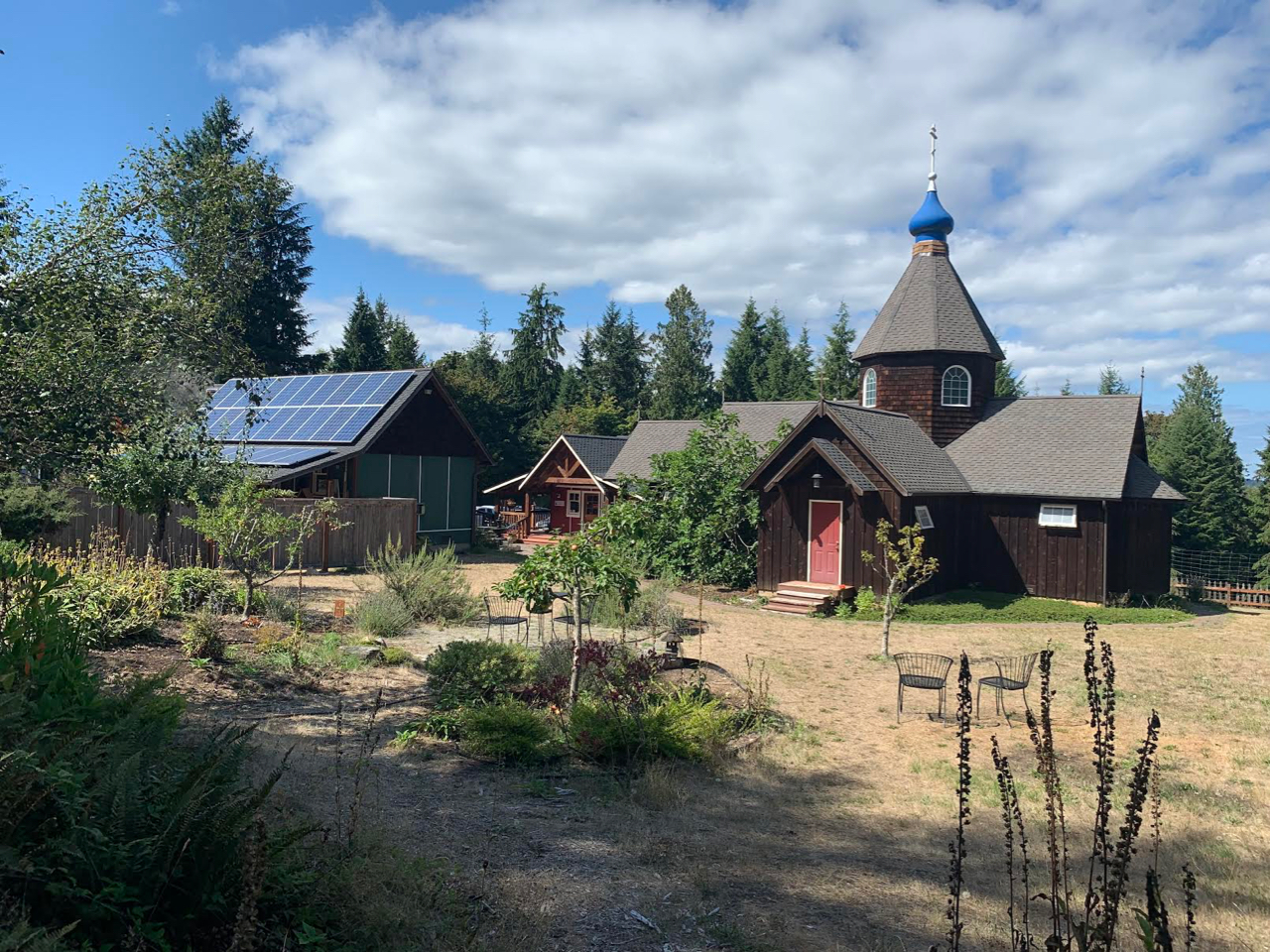 Elder Ambrose of Optina Monastery said, "We should not forget that in our age of 'sophistication' even little children are spiritually harmed by what they see and hear. As a result, purification is required, and this is only accomplished through bodily suffering….You must understand that Paradisal bliss is granted to no one without suffering."
A person has salvation not only by his good deeds, but also by his patient suffering of various griefs, illnesses, misfortunes, and failures (Luke 16:19-31, Mark 8:31-38, Romans 6:3-11, Hebrews 12:1-3, and Galatians 6:14). Jesus Christ gives us the power which is needed for transformation, and prepares us to live with a strength under the most difficult conditions, preparing us for the peace that is eternal.
Heaven and Hell are a condition of relationship with God that is either theosis or perdition. The lake of fire and heaven occur within the same realm, both being not about places, but about relationship. For one who hates God such a place as in the presence of God, will be eternal suffering. The Orthodox Church teaches that Heaven and Hell are in the same realm, and that Hell is not separation from God symbolically or physically, Hell is a place chosen.
Without suffering, we can not join ourselves to the cross, and when we do take up our cross in suffering, it is with our Co-Suffering Saviour. Sickness and suffering are not given to us by a wrathful and punitive God because we have sinned, but rather allowed by this loving God who co-suffers with us. It is Western juridical misconceptions concerning sin which has tended to distort a proper recognition of suffering and its connection to sin.
With love in Christ,
Abbot Tryphon
Tuesday August 20, 2019 / August 7, 2019
10th Week after Pentecost. Tone eight.
Dormition (Theotokos) Fast. By Monastic Charter: Food without Oil
Martyr Dometius of Persia (363) and two disciples.
Translation of the relics (1832) of St. Metrophanes, first bishop of Voronezh (1703).
Venerable Anthony of Optina (1865).
New Hieromartyrs Alexander, Peter, Michael, John, Demetrius and Alexis priests, Elisey deacon and Hieromartyr Athanasius (1937).
New Hieromartyr Basil priest (1938).
Venerable Poemen (Pimen) the Much-ailing of the Kiev Caves (1110).
Venerable Pimen, faster of the Kiev Caves (13th c.).
Venerable Mercurius, bishop of Smolensk (Kiev Caves) (1239).
Martyrs Marinus the Soldier and Asterius the Senator at Caesarea in Palestine (260).
Venerable Hor (Horus) of the Thebaid (390).
Virgin Potamia of Alexandria.
Venerable Theodosius the New, healer of Peloponnesus (862) (Greek).
St. Hierotheus of Hungary (10th c.).
St. Stephen I king of Hungary (1038).
Venerable Dometius of Philotheou, Mt. Athos (16th c.).
St. Theodora of Sihla (18th c.) (Romania).
Holy Ten Thousand Ascetics of Thebes (Greek).
Hieromartyr Narcissus, patriarch of Jerusalem (213) (Greek).
Venerable Hyperechius of The Paradise (Greek).
Venerable Sozon of Nicomedia (Greek).
Venerable Nicanor, wonderworker of Mt. Callistratus (1519) (Greek).
Martyr Afra of Augsburg (304).
The Scripture Readings
John 10:1-9
Jesus the True Shepherd
10 "Most assuredly, I say to you, he who does not enter the sheepfold by the door, but climbs up some other way, the same is a thief and a robber. 2 But he who enters by the door is the shepherd of the sheep. 3 To him the doorkeeper opens, and the sheep hear his voice; and he calls his own sheep by name and leads them out. 4 And when he brings out his own sheep, he goes before them; and the sheep follow him, for they know his voice. 5 Yet they will by no means follow a stranger, but will flee from him, for they do not know the voice of strangers." 6 Jesus used this illustration, but they did not understand the things which He spoke to them.
Jesus the Good Shepherd
7 Then Jesus said to them again, "Most assuredly, I say to you, I am the door of the sheep. 8 All who ever came before Me are thieves and robbers, but the sheep did not hear them. 9 I am the door. If anyone enters by Me, he will be saved, and will go in and out and find pasture.
1 Corinthians 15:29-38
Effects of Denying the Resurrection
29 Otherwise, what will they do who are baptized for the dead, if the dead do not rise at all? Why then are they baptized for the dead? 30 And why do we stand in jeopardy every hour? 31 I affirm, by the boasting in you which I have in Christ Jesus our Lord, I die daily. 32 If, in the manner of men, I have fought with beasts at Ephesus, what advantage is it to me? If the dead do not rise, "Let us eat and drink, for tomorrow we die!"
33 Do not be deceived: "Evil company corrupts good habits." 34 Awake to righteousness, and do not sin; for some do not have the knowledge of God. I speak this to your shame.
A Glorious Body
35 But someone will say, "How are the dead raised up? And with what body do they come?" 36 Foolish one, what you sow is not made alive unless it dies. 37 And what you sow, you do not sow that body that shall be, but mere grain—perhaps wheat or some other grain.38 But God gives it a body as He pleases, and to each seed its own body.
Matthew 21:23-27
Jesus' Authority Questioned
23 Now when He came into the temple, the chief priests and the elders of the people confronted Him as He was teaching, and said, "By what authority are You doing these things? And who gave You this authority?"
24 But Jesus answered and said to them, "I also will ask you one thing, which if you tell Me, I likewise will tell you by what authority I do these things: 25 The baptism of John—where was it from? From heaven or from men?"
And they reasoned among themselves, saying, "If we say, 'From heaven,' He will say to us, 'Why then did you not believe him?' 26 But if we say, 'From men,' we fear the multitude, for all count John as a prophet." 27 So they answered Jesus and said, "We do not know."
And He said to them, "Neither will I tell you by what authority I do these things.