What about people who are not Orthodox?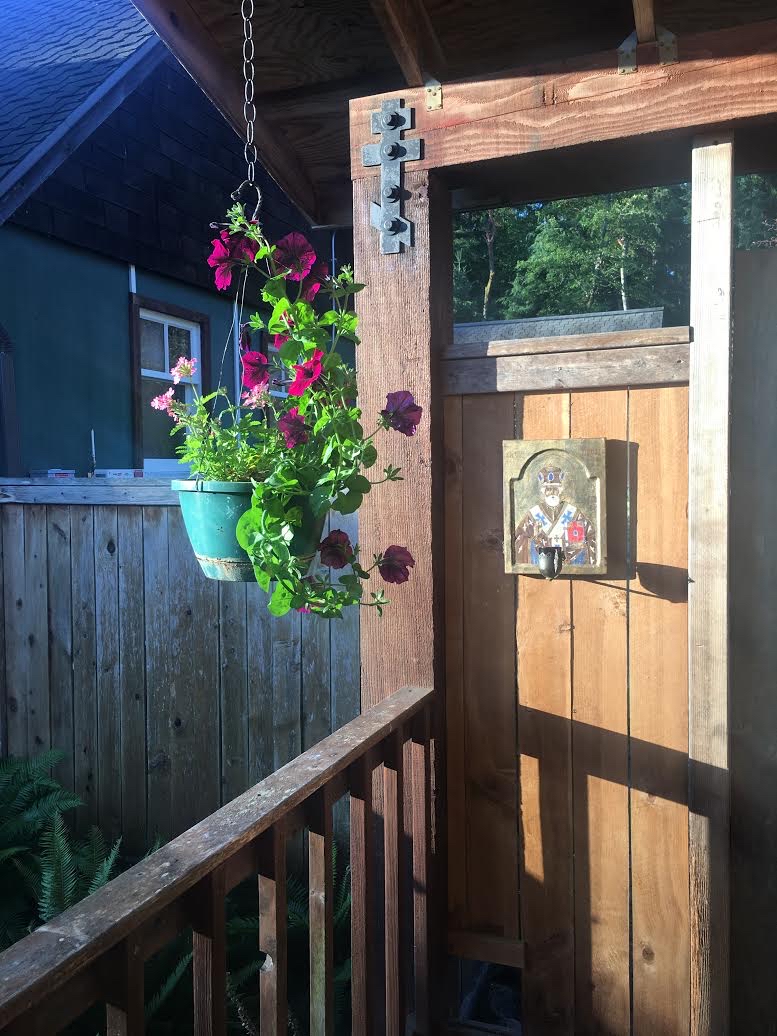 It is always a pity when people who claim to be Orthodox make judgements against fellow Christians. In the tradition of Orthodoxy, wherever we find beauty and truth, it is of God, and it is our calling, as Orthodox Christians, to rejoice when we see others have at least some portion of the Truth. Slamming others for what they do not have, does nothing to further their journey into Orthodoxy, and in fact may delay or sideline their journey towards the fullness of Truth.
There is the wonderful true story of Saint Silouan the Athonite who was traveling by train with an archimandrite, a zealot who was quick to correct others about the True Faith. Coming upon a group of traveling Roman Catholics, Saint Silouan's traveling companion proceeded to tell them that they must become Orthodox because their faith was without grace. The saint asked him if it were indeed a fact that the Roman Catholics believed that Christ was true God, and that He was present in the Eucharist. The saint asked was it not true that these Catholics believed in the Trinity, and venerated the Holy Virgin and the relics of the saints. The archimandrite answered yes to all the questions. Saint Silouan responded that of all humility's faiths we must know that we have perhaps more, but not to judge those who are not Orthodox. We must rejoice in the knowledge of what they do have. The saint told him that we should not be filled with such pride as to think we have the right to judge, correct or teach others.
This does not mean that we see the Church as divided, or that the Orthodox Church is anything less than the Church Christ founded. What it does mean is that we do not allow ourselves to think we have the right to correct or teach anyone. We must honor other peoples beliefs and not give in to the prideful stand that we have the right to teach or correct them. The truth that is found within Orthodoxy must be shared by living our faith in love, not in judging or correcting others. Truth, where ever it is found, is Orthodox Truth. If other religions embrace some of these truths that are Orthodox, we must rejoice and give thanks for what they do have.
People who love God and are trying to live holy lives pleasing to Him, according to the knowledge they have been given, are to be respected. They may not have the fullness of Apostolic Truth, but if they are believers in God and are trying to live a life pleasing to God, we must give thanks to Christ for what they do have. They have God as their Father, just as do we. They can have the Church as their Mother only if they see in us the difference Orthodoxy has made in our lives. Being arrogant in our evangelism does nothing to express the truth of Orthodoxy, and makes us no different than the pushy salesman at the door.
That arrogant archimandrite would better have shared the beauty of Orthodoxy had he embraced those Roman Catholics as fellow disciples of Christ. Then they would have seen Christ in him and known that Orthodoxy was indeed a faith centered in Christ. They would have known the truth of Orthodoxy by seeing in him, the love of Christ.
All this having been said, it is important that we remember Our Lord Himself has charged us to speak the truth. We must never fail to share the truth of our Orthodox faith for fear we might offend someone, for by "Speaking the truth in love, let us grow up in all aspects into Him who is the head (of the Church), even Christ (Ephesians 4:15)."
Love in Christ,
Abbot Tryphon
Tuesday July 23, 2019 / July 10, 2019
6th Week after Pentecost. Tone four.
The Placing of the Precious Robe of the Lord at Moscow (1625).
Holy 45 Martyrs at Nicopolis in Armenia, including Leontius, Maurice, Daniel, Anthony, Alexander, Anicetus, Sisinius, Meneus, and Belerad (Verelad) (319).
Venerable Anthony of the Kiev Caves (1073).
New Hieromartyrs Alexander, Basil, Peter ans Stephen priests, Gregory and Nestor deacons (1918).
Venerables Eumenes (1920) and Parthenius (1905) of Gortyna.
Venerable Silouan of the Far Caves in Kiev (13th-l4th c.).
Martyr Apollonius of Sardis (3rd c.).
Martyrs Bianor and Silvanus of Pisidia (4th c.).
10,000 Fathers of the desert and caves of Scetis martyred by the impious Patriarch Theophilus of Alexandria (398).
"Konevits" Icon of the Most Holy Theotokos.
Translation of the relics (1609) of St. Basil, bishop of Ryazan (1295).
St. Gregory, bishop of Assos near Ephesus (1150) (Greek).
New Hieromartyr Archpriest Joseph of Damascus and Companions (1860).
Synaxis of All Saints of Vatopedi Monastery, Mt. Athos.
The Scripture Readings
Matthew 27:27-32
The Soldiers Mock Jesus
27 Then the soldiers of the governor took Jesus into the Praetorium and gathered the whole garrison around Him. 28 And they stripped Him and put a scarlet robe on Him. 29 When they had twisted a crown of thorns, they put it on His head, and a reed in His right hand. And they bowed the knee before Him and mocked Him, saying, "Hail, King of the Jews!" 30 Then they spat on Him, and took the reed and struck Him on the head. 31 And when they had mocked Him, they took the robe off Him, put His own clothes on Him, and led Him away to be crucified.
The King on a Cross
32 Now as they came out, they found a man of Cyrene, Simon by name. Him they compelled to bear His cross.
1 Corinthians 1:1-9
Greeting
1 Paul, called to be an apostle of Jesus Christ through the will of God, and Sosthenes our brother,
2 To the church of God which is at Corinth, to those who are sanctified in Christ Jesus, called to be saints, with all who in every place call on the name of Jesus Christ our Lord, both theirs and ours:
3 Grace to you and peace from God our Father and the Lord Jesus Christ.
Spiritual Gifts at Corinth
4 I thank my God always concerning you for the grace of God which was given to you by Christ Jesus, 5 that you were enriched in everything by Him in all utterance and all knowledge, 6 even as the testimony of Christ was confirmed in you, 7 so that you come short in no gift, eagerly waiting for the revelation of our Lord Jesus Christ, 8 who will also confirm you to the end, that you may beblameless in the day of our Lord Jesus Christ. 9 God is faithful, by whom you were called into the fellowship of His Son, Jesus Christ our Lord.
Matthew 13:24-30
The Parable of the Wheat and the Tares
24 Another parable He put forth to them, saying: "The kingdom of heaven is like a man who sowed good seed in his field; 25 but while men slept, his enemy came and sowed tares among the wheat and went his way. 26 But when the grain had sprouted and produced a crop, then the tares also appeared. 27 So the servants of the owner came and said to him, 'Sir, did you not sow good seed in your field? How then does it have tares?' 28 He said to them, 'An enemy has done this.' The servants said to him, 'Do you want us then to go and gather them up?' 29 But he said, 'No, lest while you gather up the tares you also uproot the wheat with them. 30 Let both grow together until the harvest, and at the time of harvest I will say to the reapers, "First gather together the tares and bind them in bundles to burn them, but gather the wheat into my barn." ' "