And the nightmare of an all-consuming death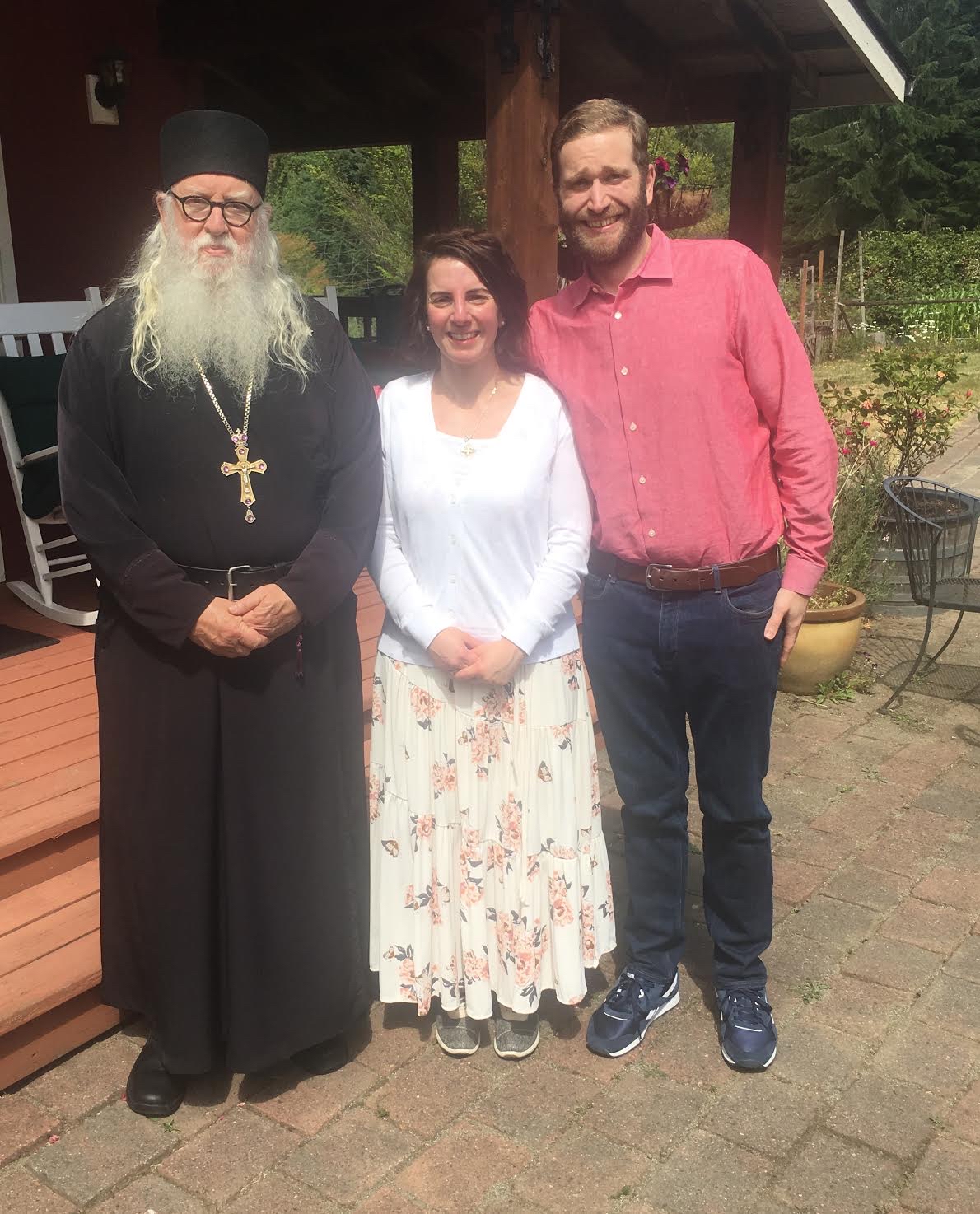 This earthly life that we have been given has no meaning unless we see it as a workshop for the future life. We must not neglect that which is of an eternal nature, for the Creator has bestowed this life upon us as a time of preparation for eternity with Him. This is the time when we should be progressing from God's image to God's likeness. This life takes a tragic turn if we do not look beyond the confines of this earthly existence, for the gift of love that is Christ, helps us escape the nightmare of an all-consuming death.
The Apostle Paul gives an account of the Christian understanding of death, saying, "When the perishable puts on the imperishable, and the mortal puts on immortality, then shall come to pass the saying that is written: 'Death is swallowed up in victory (1 Cor. 15:54).'" It is in this life that we "put on Christ", for in doing so we attain the holiness that is necessary for us to stand in the presence of God for all eternity, and not be burned. Focusing on this life as anything but a time of preparation for eternity, is to ignore the reality that God has gifted us with life as a time of preparation for the heavenly vision of an all-consuming life.
With love in Christ,
Abbot Tryphon
Photo: Ryan and Maria Koper, of Chicago, IL., made a pilgrimage to the monastery on Wednesday. Listeners of my podcast, they wanted to visit the monastery while on vacation in Seattle. Maria is pregnant with their first child, so I anointed both of them with myrrh from the Miraculous Icon of the Mother of God of Hawaii, and gave them a vial of holy oil from Saint John the Wonderworker.
Thursday July 4, 2019 / June 21, 2019
3rd Week after Pentecost. Tone one.
Apostles' (Peter & Paul) Fast. Food with Oil
Martyr Julian of Tarsus in Cilicia (305).
New Hieromartyr John (1918).
Venerable George (Lavrov) the Confessor, archimandrite of Kaluga (1932).
New Hieromartyrs Alexis, Paul and Nicholas priests (1938).
New Hieromartyr Ionna (1938).
New Martyr Nicetas (1942).
Finding of the relics (1996) of Venerable Maximus the Greek (1556).
Hieromartyr Terence (Tertius), bishop of Iconium (1st c.).
Venerable Julius, presbyter of Novara, and his brother Venerable Julian the Deacon (5th c.).
Martyrs Archil II (744) and Luarsab II (1622), kings of Georgia (Georgia).
New Martyr Nicetas of Nisyros, near Rhodes (1732) (Greek).
Martyr Aphrodisius in Cilicia.
Martyr Julian of Libya (Greek).
Hieromartyr Anthony, Martyrs Anastasius, who was raised from the dead, Celsius and his mother Vasilissa, 20 prison guards and 7 brothers, martyred with St. Julian (Greek).
Venerable Anastasia (Anna) of Serbia, mother of St. Sava (1200) (Serbia).
Martyr Theodore, right-believing prince of Starodub (1330).
St. Cormac of the Sea (590) (Celtic & British).
St. Mewan, abbot of St. Meen.
The Scripture Readings
Romans 8:22-27
22 For we know that the whole creation groans and labors with birth pangs together until now. 23 Not only that, but we also who have the firstfruits of the Spirit, even we ourselves groan within ourselves, eagerly waiting for the adoption, the redemption of our body. 24 For we were saved in this hope, but hope that is seen is not hope; for why does one still hope for what he sees? 25 But if we hope for what we do not see, we eagerly wait for it with perseverance.
26 Likewise the Spirit also helps in our weaknesses. For we do not know what we should pray for as we ought, but the Spirit Himself makes intercession for us with groanings which cannot be uttered. 27 Now He who searches the hearts knows what the mind of the Spirit is, because He makes intercession for the saints according to the will of God.
Matthew 10:23-31
23 When they persecute you in this city, flee to another. For assuredly, I say to you, you will not have gone through the cities of Israelbefore the Son of Man comes.
24 "A disciple is not above his teacher, nor a servant above his master. 25 It is enough for a disciple that he be like his teacher, and a servant like his master. If they have called the master of the house Beelzebub, how much more will they call those of his household!26 Therefore do not fear them. For there is nothing covered that will not be revealed, and hidden that will not be known.
Jesus Teaches the Fear of God
27 "Whatever I tell you in the dark, speak in the light; and what you hear in the ear, preach on the housetops. 28 And do not fear those who kill the body but cannot kill the soul. But rather fear Him who is able to destroy both soul and body in hell. 29 Are not two sparrows sold for a copper coin? And not one of them falls to the ground apart from your Father's will. 30 But the very hairs of your head are all numbered. 31 Do not fear therefore; you are of more value than many sparrows.