Forgiveness is the cure for judgment, anger, and resentment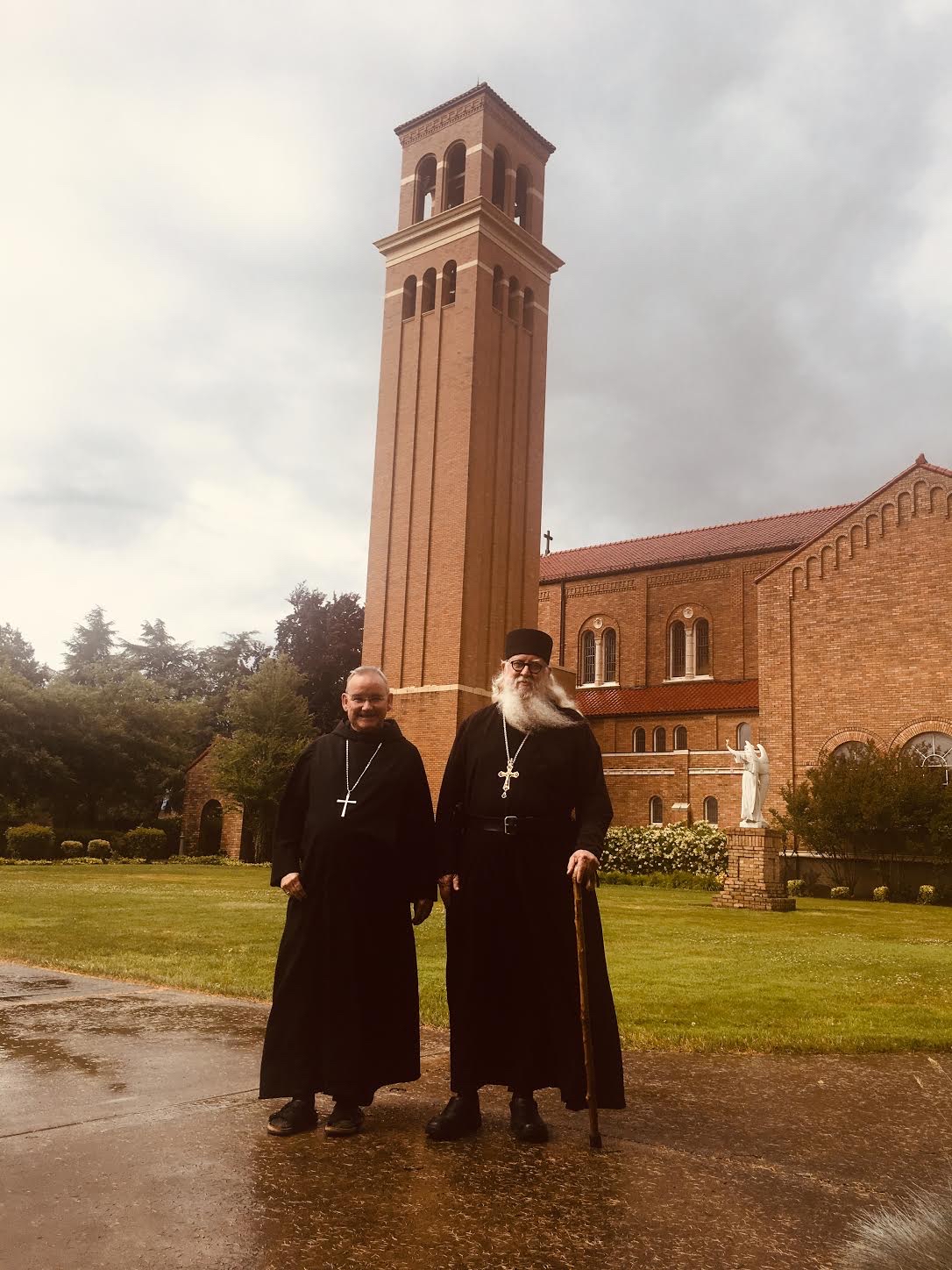 Our Lord Jesus Christ told us: "Judge not, and you shall not be judged. Condemn not, and you shall not be condemned. Forgive, and you shall be forgiven (Luke 6:37)." In the Our Father, the very prayer given to His disciples after Christ was asked to teach them to pray, we say the words "forgive us our debts as we forgive our debtors". These strong words make it clear that we are to forgive others if we expect God to forgive us.
Saint Tikhon of Zadonsk, in his book, "Journey to Heaven", says: "Do we forgive our neighbors their trespasses? God also forgives us in His mercy. Do we refuse to forgive? God, too, will refuse to forgive us. As we treat our neighbors, so also does God treat us. The forgiveness, then, of your sins or unforgiveness, and hence also your salvation or destruction, depend on you yourself, man. For without forgiveness of sins there is no salvation."
Throughout Christ's ministry He emphasized the need for us to be willing to forgive others, for if we expect to be forgiven, we must nurture a forgiving heart. If we hold grudges, and remember wrongs, we poison our souls, and love has no place in us.
"The drunkard, the fornicator, the proud – he will receive God's mercy. But he who does not want to forgive, to excuse, to justify consciously, intentionally… …that person closes himself to eternal life before God, and even more so in the present life. He is turned away and not heard (Elder Sampson of Russia)."
As we are quick to forgive our neighbors, so God also forgives us in His great and loving mercy. If we refuse to forgive, God, too, will refuse to forgive us. Our salvation or destruction, depend on our willingness to forgive others, for without forgiveness of sins there is no salvation.
Love in Christ,
Abbot Tryphon
Photos: This past week I drove to Portland, Oregon, to see my confessor, Archpriest Nicholas Letten. During my short stay, I visited my old acquaintance Abbot Jeremy of Mount Angel Benedictine Abbey in Mount Angel, Oregon.
Monday July 1, 2019 / June 18, 2019
3rd Week after Pentecost. Tone one.
Apostles' (Peter & Paul) Fast. By Monastic Charter: Strict Fast (Bread, Vegetables, Fruits)
Martyr Leontius, and with him Martyrs Hypatius and Theodulus, at Tripoli in Syria (73).
New Hieromartyrs Nicanor, Basil, Alexander, Basil and Sergius priests (1938).
Uncovering of the relics of St. Victor confessor, bishop of Glazov (1997).
Venerable Leontius, canonarch of the Kiev Caves (14th c.).
"Bogoliubov" (1157) Icon of the Most Holy Theotokos.
Reverence list of an "Bogoliubov" Icon of the Most Holy Theotokos: "Zimarovsky" (13th c.), Moscow (1157), "Uglich" and "Iur'evsk".
The Meeting of the "Piukhtinsk" ("At the Source") Icon of the Most Holy Theotokos (1946).
Venerable Leontius, clairvoyant of Dionysiou Monastery, Mt. Athos (1605).
Martyr Aetherus of Nicomedia (305).
St. Marina the Virgin of Bithynia (8th c.).
Finding of the relics (1997) of New Hieromartyr Victor, bishop of Glazov (1934).
St. Erasmus, monk (Greek).
St. Leontius the Shepherd, monk (Greek).
The Scripture Readings
Luke 1:39-49
Mary Visits Elizabeth
39 Now Mary arose in those days and went into the hill country with haste, to a city of Judah, 40 and entered the house of Zacharias and greeted Elizabeth. 41 And it happened, when Elizabeth heard the greeting of Mary, that the babe leaped in her womb; and Elizabeth was filled with the Holy Spirit. 42 Then she spoke out with a loud voice and said, "Blessed are you among women, and blessed is the fruit of your womb! 43 But why is this granted to me, that the mother of my Lord should come to me? 44 For indeed, as soon as the voice of your greeting sounded in my ears, the babe leaped in my womb for joy. 45 Blessed is she who believed, for there will be a fulfillment of those things which were told her from the Lord."
The Song of Mary
46 And Mary said:
"My soul magnifies the Lord,
47 And my spirit has rejoiced in God my Savior.
48 For He has regarded the lowly state of His maidservant;
For behold, henceforth all generations will call me blessed.
49 For He who is mighty has done great things for me,
And holy is His name.
Luke 1:56
56 And Mary remained with her about three months, and returned to her house.
Romans 7:1-13
Freed from the Law
7 Or do you not know, brethren (for I speak to those who know the law), that the law has dominion over a man as long as he lives? 2 For the woman who has a husband is bound by the law to her husband as long as he lives. But if the husband dies, she is released from the law of her husband. 3 So then if, while her husband lives, she marries another man, she will be called an adulteress; but if her husband dies, she is free from that law, so that she is no adulteress, though she has married another man. 4 Therefore, my brethren, you also have become dead to the law through the body of Christ, that you may be married to another—to Him who was raised from the dead, that we should bear fruit to God. 5 For when we were in the flesh, the sinful passions which were aroused by the law were at work in our members to bear fruit to death. 6 But now we have been delivered from the law, having died to what we were held by, so that we should serve in the newness of the Spirit and not in the oldness of the letter.
Sin's Advantage in the Law
7 What shall we say then? Is the law sin? Certainly not! On the contrary, I would not have known sin except through the law. For I would not have known covetousness unless the law had said, "You shall not covet." 8 But sin, taking opportunity by the commandment, produced in me all manner of evil desire. For apart from the law sin was dead. 9 I was alive once without the law, but when the commandment came, sin revived and I died. 10 And the commandment, which was to bring life, I found to bring death. 11 For sin, taking occasion by the commandment, deceived me, and by it killed me. 12 Therefore the law is holy, and the commandment holy and just and good.
Law Cannot Save from Sin
13 Has then what is good become death to me? Certainly not! But sin, that it might appear sin, was producing death in me through what is good, so that sin through the commandment might become exceedingly sinful.
Matthew 9:36-10:8
36 But when He saw the multitudes, He was moved with compassion for them, because they were weary and scattered, like sheep having no shepherd. 37 Then He said to His disciples, "The harvest truly is plentiful, but the laborers are few. 38 Therefore pray the Lord of the harvest to send out laborers into His harvest."
The Twelve Apostles
10 And when He had called His twelve disciples to Him, He gave them power over unclean spirits, to cast them out, and to heal all kinds of sickness and all kinds of disease. 2 Now the names of the twelve apostles are these: first, Simon, who is called Peter, and Andrew his brother; James the son of Zebedee, and John his brother; 3 Philip and Bartholomew; Thomas and Matthew the tax collector; James the son of Alphaeus, and Lebbaeus, whose surname was Thaddaeus; 4 Simon the Cananite, and Judas Iscariot, who also betrayed Him.
Sending Out the Twelve
5 These twelve Jesus sent out and commanded them, saying: "Do not go into the way of the Gentiles, and do not enter a city of the Samaritans. 6 But go rather to the lost sheep of the house of Israel. 7 And as you go, preach, saying, 'The kingdom of heaven is at hand.' 8 Heal the sick, cleanse the lepers, [f]raise the dead, cast out demons. Freely you have received, freely give.