The willingness to suffer with another person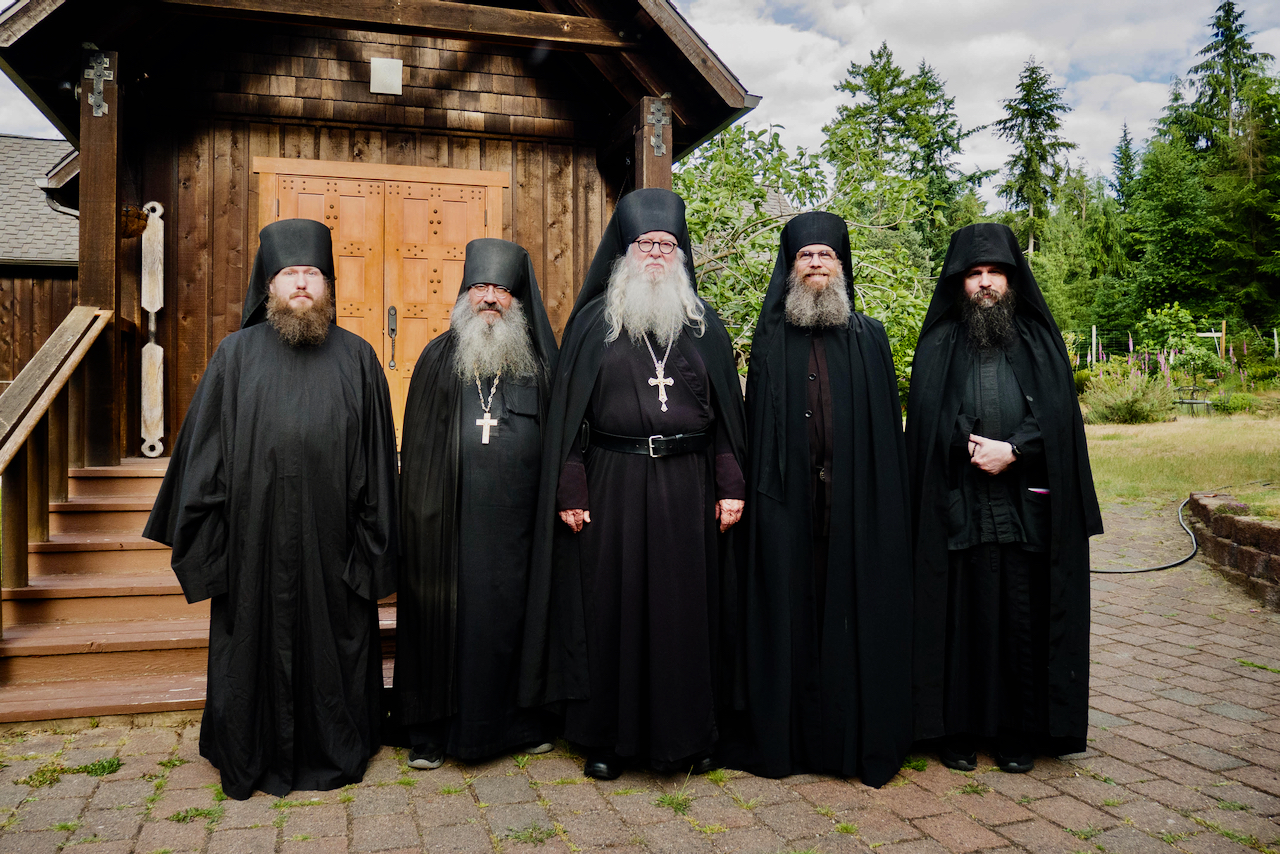 What does it mean to truly love another person? It means we carry the other person in our heart. If we do not bring the other person into our heart, we do not really love them. If we are unwilling to help another person when they are in need of our care, we do not really love them.
If we really love the other person we will embrace them, and even carry them in our dreams. If they are suffering, we will give them comfort. If they are lonely, we will bring them close to us. If they are sick, we will become an angel of mercy for them. If we truly love them, we will hold them up before the Lord, in our prayers.
We must also remember that love brings pain when we can not do anything for the person we love, and we must, out of that love, be willing to suffer that pain.
With love in Christ,
Abbot Tryphon
Saturday July 20, 2019 / July 7, 2019
5th Week after Pentecost. Tone three.
Venerable Thomas of Mt. Maleon (10th c.).
Venerable Acacius of Sinai, who is mentioned in The Ladder (6th c.).
New Hieromartyr Paul priest (1918).
Venerable Eudocia, in monasticism Euphrosyne, grand-duchess of Moscow (1407).
Uncovering of the relics (2001) of Venerable Gerasimus, abbot of Boldino.
Martyrs Peregrinus, Lucian, Pompeius, Hesychius, Pappias, Saturninus, and Germanus, of Dyrrachium in Macedonia..
Martyrs Epictetus, presbyter, and Astion in Scythia (290).
Martyr Evangelus, Bishop of Tomi (Constanta) in Rumania.
Martyr Cyriaca (Domnica or Nedelja) of Nicomedia (289).
Translation (1654) of the Icon of the Mother of God "Vlaherensk" to Russia.
St. Hedda, bishop of the West Saxons (705) (Celtic & British).
St. Willibald, bishop of Eichstatt (786) (Celtic & British).
St. Maelruin of Tallaght (792) (Celtic & British).
St. Pantaenus the Confessor of Alexandria (203).
Hieromartyr Eustace (Greek).
Martyr Polycarp the New (Greek).
The Scripture Readings
Romans 8:14-21
14 For as many as are led by the Spirit of God, these are sons of God. 15 For you did not receive the spirit of bondage again to fear, but you received the Spirit of adoption by whom we cry out, "Abba, Father." 16 The Spirit Himself bears witness with our spirit that we are children of God, 17 and if children, then heirs—heirs of God and joint heirs with Christ, if indeed we suffer with Him, that we may also be glorified together.
From Suffering to Glory
18 For I consider that the sufferings of this present time are not worthy to be compared with the glory which shall be revealed in us. 19 For the earnest expectation of the creation eagerly waits for the revealing of the sons of God. 20 For the creation was subjected to futility, not willingly, but because of Him who subjected it in hope; 21 because the creation itself also will be delivered from the bondage of corruption into the glorious liberty of the children of God.
Matthew 9:9-13
Matthew the Tax Collector
9 As Jesus passed on from there, He saw a man named Matthew sitting at the tax office. And He said to him, "Follow Me." So he arose and followed Him.
10 Now it happened, as Jesus sat at the table in the house, that behold, many tax collectors and sinners came and sat down with Him and His disciples. 11 And when the Pharisees saw it, they said to His disciples, "Why does your Teacher eat with tax collectors and sinners?"
12 When Jesus heard that, He said to them, "Those who are well have no need of a physician, but those who are sick. 13 But go and learn what this means: 'I desire mercy and not sacrifice.' For I did not come to call the righteous, but sinners, to repentance."