"Love thy God with all your heart, mind…" and secondly, "Love thy neighbor…"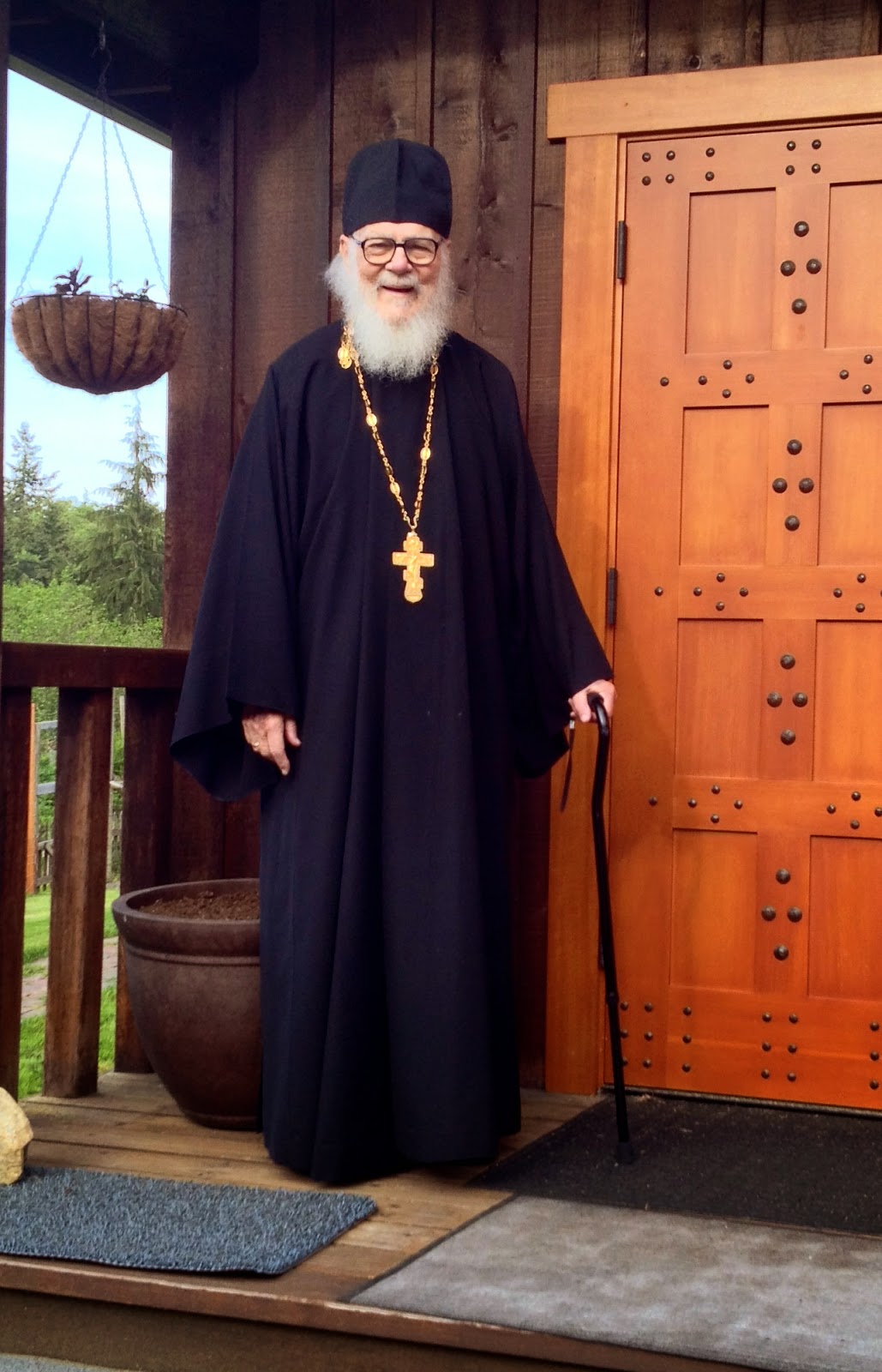 We live in a world bombarded with thousands of messages, some subtle and some not-so-subtle, of merchandising that impact the way we interact with others, and the way we relate to God. Much of what we glean from these messages is narcissistic in nature, estranging us from one another. We become so self absorbed that we fail to live authentically as Christians, being peace-makers, working towards justice, failing to forgive those who've wronged us, and not being compassionate towards those in need of mercy and charity. "Those who hear the word ought to give proof of the work of the word in their own souls" (St. Macarius the Great).
If we wear a cross around our neck, make the sign of the cross in perfect order, keep the fast periods, but have not the love of the poor we have gained nothing. Christ Himself told us that we can not love God Whom we've not seen, if we do not love our neighbor. If we do not give alms to the poor and speak out for human justice, we will have gained nothing. If we do not treat everyone with respect and love, and show mercy to all, we have not Christ in us.
We must put on Christ with the rising of the sun, and with it's going down. Christ must be in every word we speak and in every action of our heart. He must reign supreme in our lives, that all see Christ in us, just as we must see Christ in every person with whom we come in contact. "I live; yet not I, but Christ liveth in me" (Galatians 2:20).
Love in Christ,
Abbot Tryphon
Photos: Archpriest Nicholas Letten of Portland, Oregon. At 93 years of age, he is a man of wisdom and holiness, and I am grateful to God for his friendship, support, guidance, and love. And I am honored to call him my confessor.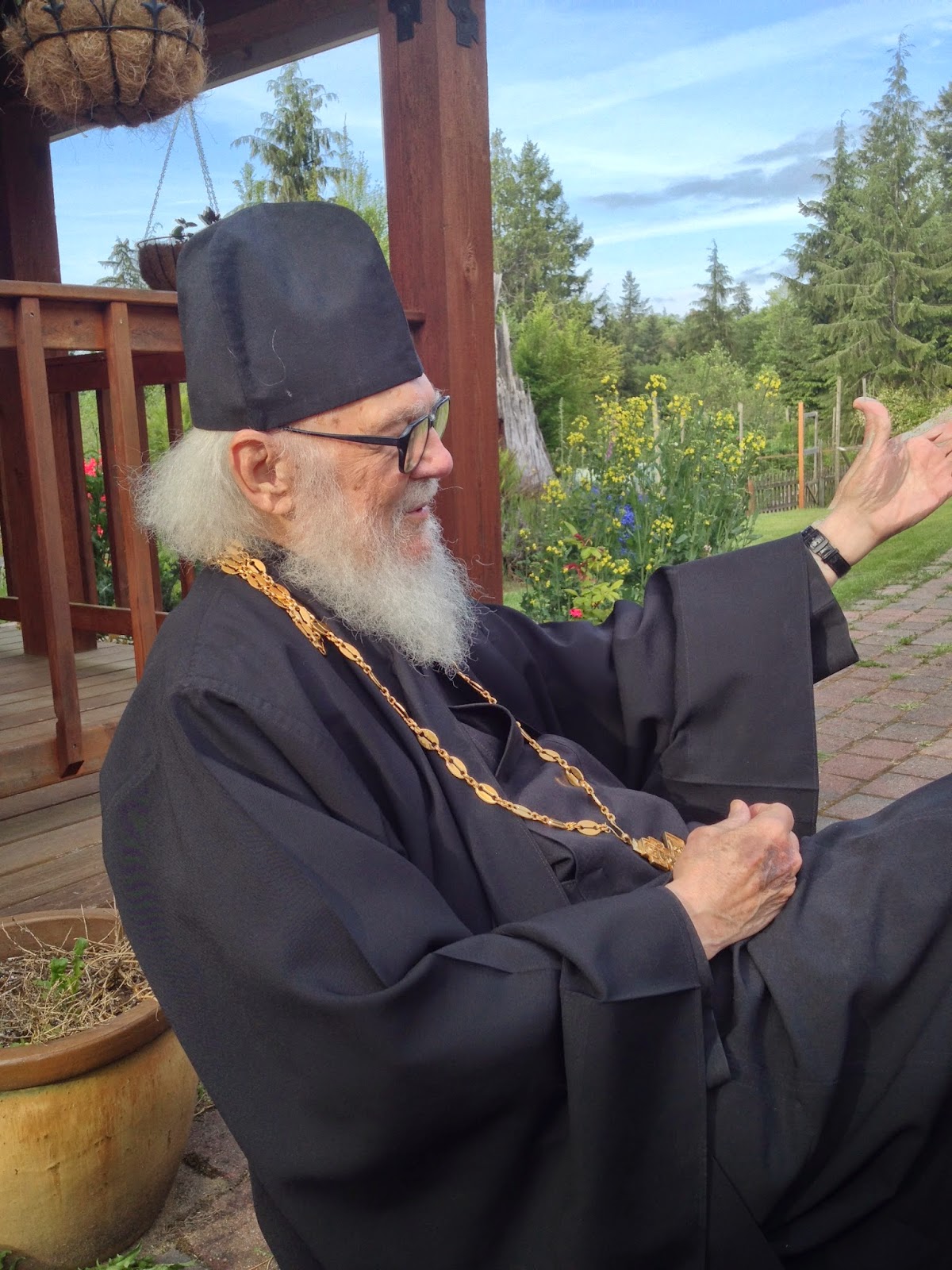 Tuesday June 4, 2019 / May 22, 2019
Sixth Week of Pascha. Tone five.
Hieromartyr Basiliscus, bishop of Comana (308).
St. John-Vladimir, martyr and ruler of Serbia (1015).
Blessed James, youth of Borovichi (Novgorod) (1540).
New Hieromartyr Michael priest (1942).
Commemoration of the Second Ecumenical Council (381).
New Hieromartyr Zachariah of Prusa (1802) (Greek).
Righteous Melchisedec, king of Salem.
Martyrs Markella and Codratus (Greek).
Martyr Sophia the Healer (Greek).
New Monk-martyrs Paul and Demetrius of Tripoli near Kalavryta (1818) (Greek).
The Scripture Readings
Acts 17:19-28
19 And they took him and brought him to the Areopagus, saying, "May we know what this new doctrine is of which you speak? 20 For you are bringing some strange things to our ears. Therefore we want to know what these things mean." 21 For all the Athenians and the foreigners who were there spent their time in nothing else but either to tell or to hear some new thing.
Addressing the Areopagus
22 Then Paul stood in the midst of the Areopagus and said, "Men of Athens, I perceive that in all things you are very religious; 23 for as I was passing through and considering the objects of your worship, I even found an altar with this inscription:
TO THE UNKNOWN GOD.
Therefore, the One whom you worship without knowing, Him I proclaim to you: 24 God, who made the world and everything in it, since He is Lord of heaven and earth, does not dwell in temples made with hands. 25 Nor is He worshiped with men's hands, as though He needed anything, since He gives to all life, breath, and all things. 26 And He has made from one blood every nation of men to dwell on all the face of the earth, and has determined their preappointed times and the boundaries of their dwellings, 27 so that they should seek the Lord, in the hope that they might grope for Him and find Him, though He is not far from each one of us; 28 for in Him we live and move and have our being, as also some of your own poets have said, 'For we are also His offspring.'
John 12:19-36
19 The Pharisees therefore said among themselves, "You see that you are accomplishing nothing. Look, the world has gone after Him!"
The Fruitful Grain of Wheat
20 Now there were certain Greeks among those who came up to worship at the feast. 21 Then they came to Philip, who was from Bethsaida of Galilee, and asked him, saying, "Sir, we wish to see Jesus."
22 Philip came and told Andrew, and in turn Andrew and Philip told Jesus.
23 But Jesus answered them, saying, "The hour has come that the Son of Man should be glorified. 24 Most assuredly, I say to you,unless a grain of wheat falls into the ground and dies, it remains alone; but if it dies, it produces much grain. 25 He who loves his life will lose it, and he who hates his life in this world will keep it for eternal life. 26 If anyone serves Me, let him follow Me; and where I am, there My servant will be also. If anyone serves Me, him My Father will honor.
Jesus Predicts His Death on the Cross
27 "Now My soul is troubled, and what shall I say? 'Father, save Me from this hour'? But for this purpose I came to this hour. 28 Father, glorify Your name."
Then a voice came from heaven, saying, "I have both glorified it and will glorify it again."
29 Therefore the people who stood by and heard it said that it had thundered. Others said, "An angel has spoken to Him."
30 Jesus answered and said, "This voice did not come because of Me, but for your sake. 31 Now is the judgment of this world; nowthe ruler of this world will be cast out. 32 And I, if I am lifted up from the earth, will draw all peoples to Myself." 33 This He said, signifying by what death He would die.
34 The people answered Him, "We have heard from the law that the Christ remains forever; and how can You say, 'The Son of Man must be lifted up'? Who is this Son of Man?"
35 Then Jesus said to them, "A little while longer the light is with you. Walk while you have the light, lest darkness overtake you; he who walks in darkness does not know where he is going. 36 While you have the light, believe in the light, that you may become sons of light." These things Jesus spoke, and departed, and was hidden from them.