More than acquittal and justification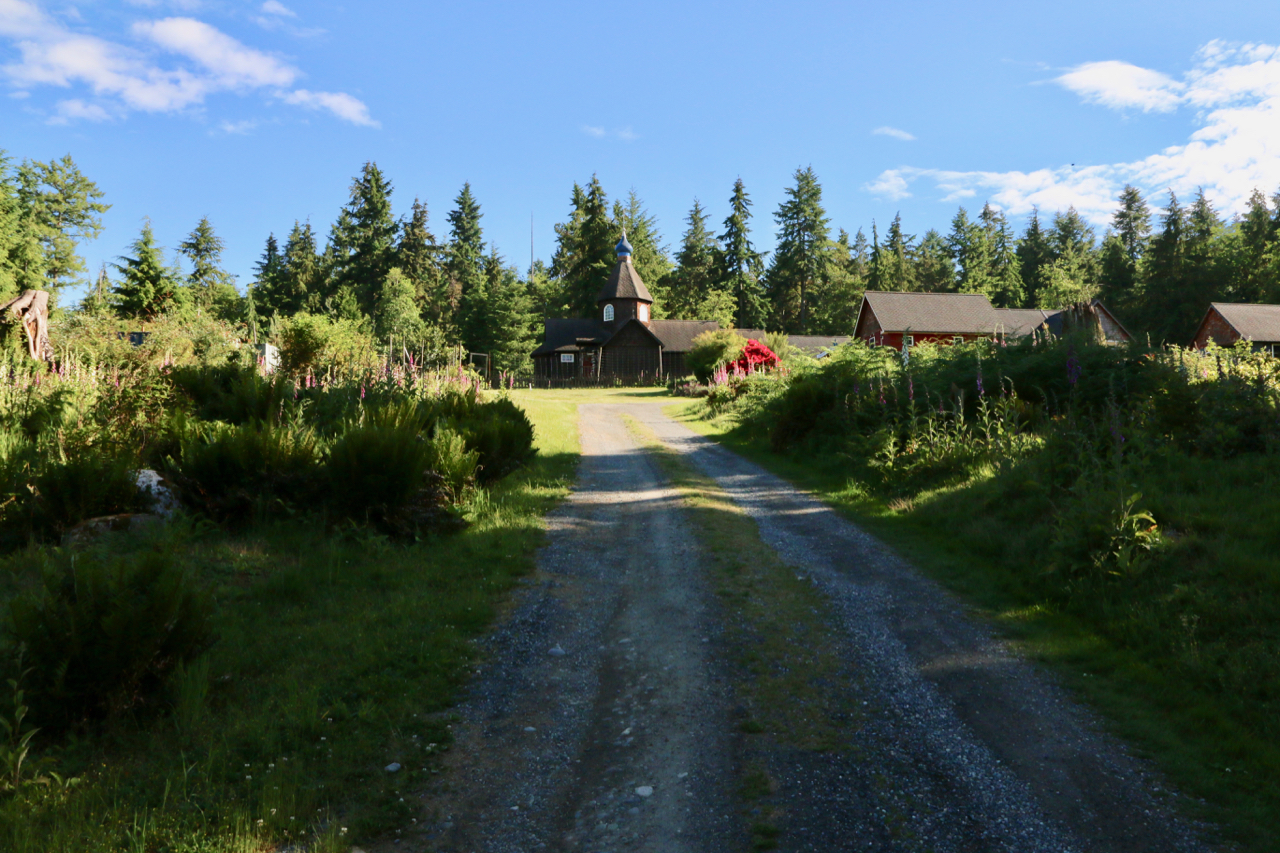 Salvation can not be explained in legalistic terms of acquittal and justification, for salvation is much more than simply being forgiven and getting into heaven. The close tie between faith and works, when it comes to the Orthodox view of salvation, is not about being "saved" by our works, for this is impossible. Works do not save us, but when placed in the context of a relationship, works do indeed have an eternal component.
Our "works" do not supplant the place of grace and faith with God, but are part of the whole experience in our relationship with God. Saint John Chrysostom (349-407), one of the greatest of the Church Fathers, and perhaps the greatest preacher in the history of the Church, wrote, "For Scripture says that faith has saved us. Put better: Since God willed it, faith has saved us. Now in what case, tell me, does faith save without itself doing anything at all? Faith's workings themselves are a gift of God, lest anyone should boast. What then is Paul saying? Not that God has forbidden works but that he has forbidden us to be justified by works. No one, Paul says, is justified by works, precisely in order that the grace and benevolence of God may become apparent."
The purging fire of God's presence is only a warmth for the one already purified with the good works done in this life. Yet the one who wastes this life, and does nothing to enhance his relationship with others through his good works, will have sacrificed a loving relationship with the God Who has called us into communion with Him. This person will experience the fire on judgement day as painful, for he who has not done good works in this life, will have done nothing to promote a sound relationship with the God Who has called us into a life of transformation. It is God's intent that this life bring us into holiness, preparing us for an eternity in the presence of God's holiness. If we have not been made holy, eternity in the presence of God, will be as a burning fire.
Our works do not earn us salvation, but neither are works unimportant. According to the Fathers, works make our communion with God fuller, and more complete. Our good works help us gain God's "likeness" in this life, and bring us into a joyful communion with Christ. The more we become like Christ, the more joy we will experience. Pain and suffering are the end result of our being less of God's likeness.
With love in Christ,
Abbot Tryphon
Friday June 7, 2019 / May 25, 2019
Afterfeast of the Ascension. Tone five.
Fast. Fish Allowed
Third Finding of the Precious Head of St. John the Baptist (850).
Virgin-Martyr Helen (1938).
New Hieromartyr Tavrion (1939).
St. Innocent archbishop of Cherson (1857).
Hieromartyr Therapon, bishop of Cyprus (4th c.).
St. Dodo, prince of Georgia (6th c.).
Synaxis of Saints of Volhynia: Saints Yaropolk, Stephen, Macarius, Igor and Juliana.
Commemoration of the reunion of 3,000,000 Uniates with the Orthodox Church at Vilna in 1831.
Martyrs Pasicrates, Valentinian, Julius and others at Dorostolum (302).
St. Aldehelm, bishop of Sherborne.
Martyr Celestine (Greek).
St. Olbian, monk (Greek).
The Scripture Readings
Luke 7:17-30
17 And this report about Him went throughout all Judea and all the surrounding region.
John the Baptist Sends Messengers to Jesus
18 Then the disciples of John reported to him concerning all these things. 19 And John, calling two of his disciples to him, sent them to Jesus, saying, "Are You the Coming One, or do we look for another?"
20 When the men had come to Him, they said, "John the Baptist has sent us to You, saying, 'Are You the Coming One, or do we look for another?' " 21 And that very hour He cured many of infirmities, afflictions, and evil spirits; and to many blind He gave sight.
22 Jesus answered and said to them, "Go and tell John the things you have seen and heard: that the blind see, the lame walk, thelepers are cleansed, the deaf hear, the dead are raised, the poor have the gospel preached to them. 23 And blessed is he who is not offended because of Me."
24 When the messengers of John had departed, He began to speak to the multitudes concerning John: "What did you go out into the wilderness to see? A reed shaken by the wind? 25 But what did you go out to see? A man clothed in soft garments? Indeed those who are gorgeously appareled and live in luxury are in kings' courts. 26 But what did you go out to see? A prophet? Yes, I say to you, and more than a prophet. 27 This is he of whom it is written:
'Behold, I send My messenger before Your face,
Who will prepare Your way before You.'
28 For I say to you, among those born of women there is not a greater prophet than John the Baptist; but he who is least in the kingdom of God is greater than he."
29 And when all the people heard Him, even the tax collectors justified God, having been baptized with the baptism of John. 30 But the Pharisees and lawyers rejected the will of God for themselves, not having been baptized by him.
Acts 19:1-8
Paul at Ephesus
19 And it happened, while Apollos was at Corinth, that Paul, having passed through the upper regions, came to Ephesus. And finding some disciples 2 he said to them, "Did you receive the Holy Spirit when you believed?"
So they said to him, "We have not so much as heard whether there is a Holy Spirit."
3 And he said to them, "Into what then were you baptized?"
So they said, "Into John's baptism."
4 Then Paul said, "John indeed baptized with a baptism of repentance, saying to the people that they should believe on Him who would come after him, that is, on Christ Jesus."
5 When they heard this, they were baptized in the name of the Lord Jesus. 6 And when Paul had laid hands on them, the Holy Spirit came upon them, and they spoke with tongues and prophesied. 7 Now the men were about twelve in all.
8 And he went into the synagogue and spoke boldly for three months, reasoning and persuading concerning the things of the kingdom of God.
John 14:1-11
The Way, the Truth, and the Life
14 "Let not your heart be troubled; you believe in God, believe also in Me. 2 In My Father's house are many mansions; if it were not so, I would have told you. I go to prepare a place for you. 3 And if I go and prepare a place for you, I will come again and receive you to Myself; that where I am, there you may be also. 4 And where I go you know, and the way you know."
5 Thomas said to Him, "Lord, we do not know where You are going, and how can we know the way?"
6 Jesus said to him, "I am the way, the truth, and the life. No one comes to the Father except through Me.
The Father Revealed
7 "If you had known Me, you would have known My Father also; and from now on you know Him and have seen Him."
8 Philip said to Him, "Lord, show us the Father, and it is sufficient for us."
9 Jesus said to him, "Have I been with you so long, and yet you have not known Me, Philip? He who has seen Me has seen the Father; so how can you say, 'Show us the Father'? 10 Do you not believe that I am in the Father, and the Father in Me? The words that I speak to you I do not speak on My own authority; but the Father who dwells in Me does the works. 11 Believe Me that I am in the Father and the Father in Me, or else believe Me for the sake of the works themselves.