Imparting happiness and true joy, grounded in Orthodoxy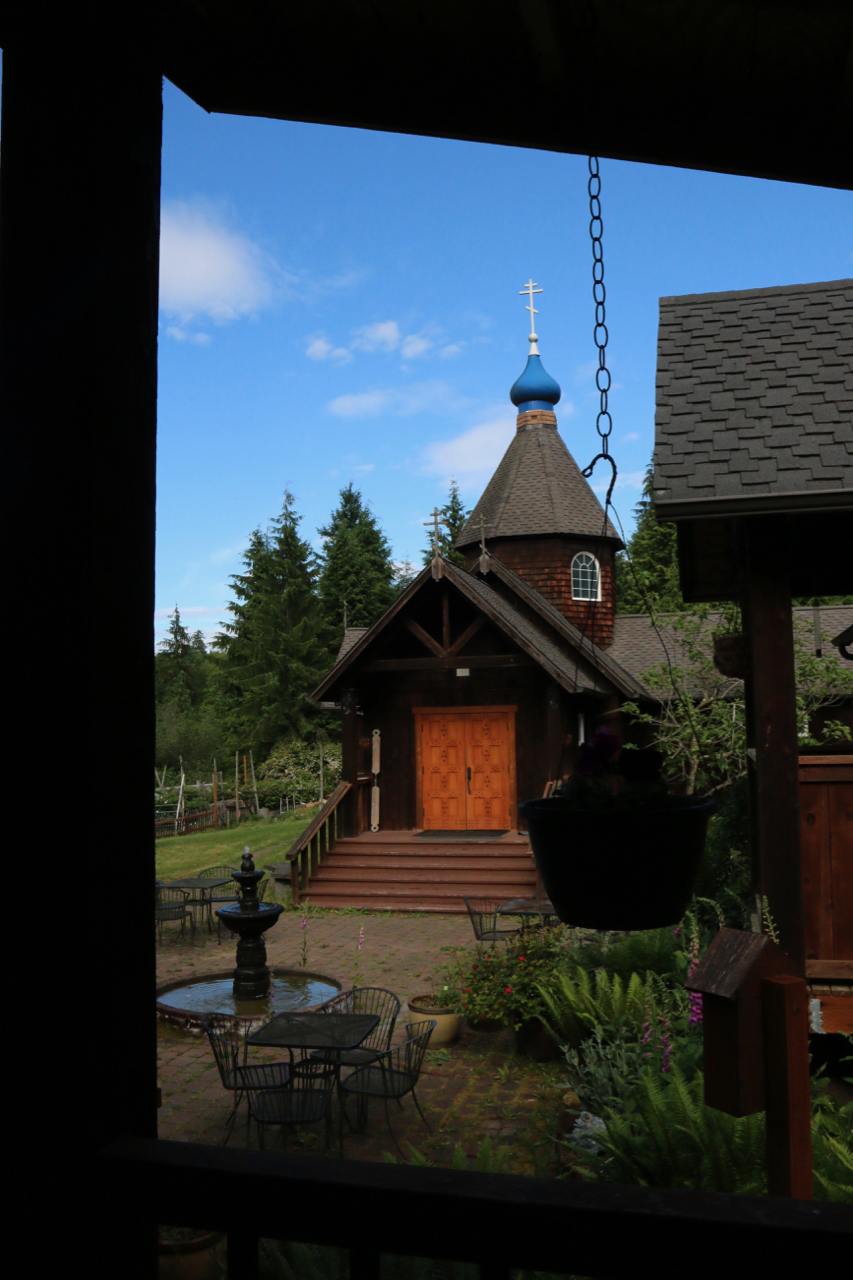 As a former teacher I can still remember, with great fondness, many of my students. Although I loved them all, I did have my favorites, especially those who challenged me with their inquisitive minds. These students kept me on my toes, and forced me to be fully prepared for each class. They came to class prepared, having read their assignments, and finished their papers. It was a joy to teach a class wherein students would push my own limits. Their enthusiasm, sparked my own. These were the students who expected more from their professors than simply someone who repeated material from the textbook. They wanted a lecture that challenged them, and would stretch their minds.
I respected them, and they knew I respected them. I never talked down to them, and always listened to their ideas and suggestions. They knew I valued them as individuals with good minds and good hearts, and because of the good relationship we shared, we all learned together, and grew together. Since I came fully prepared for all my classes, I was always able to impart information they did not know. Yet, because they also had insights to share with me, we all came away, having learned something.
Young people are filled with ideas, dreams, goals, and their youthful exuberance is full of hope and vitality. It is with this very energy and vitality, together with their hopes and dreams, and even innocence, that young people will be bringing to the table, as they begin to replace the present generation, as leaders of this world.
What will they have received from us, that will enable them to be the very best leaders for the future? I believe the most important gift we can impart to these young people, is the gift of Faith. I believe the best way to impart this gift, is by loving them, respecting them, and, most importantly, demonstrating the truth of our faith, by living it! We must be authentic Christians, before they will want to emulate us.
If they do not see Christ in me, but only posturing, they will see nothing they want. They must see in me a person who is being changed by my relationship with Christ. They must see Christ in me, loving them, and reaching out with respect and hope. They must see me as a prayerful person, who truly has a relationship with Christ.
It is not enough to be regular church attenders, if we do not fully live our Orthodoxy throughout the week. If our Orthodoxy does not extend beyond the door of the temple, we will have failed them. If our Orthodoxy is no deeper than an "ethnic preservation society", we will have failed them, and they will not want what we have.
The day of reckoning is upon is, and we must step up to the challenge. Nothing new is happening in our present age, that has not happened in ages past. And, just as it was men and women, saints even, who brought past generations out of darkness and despair, so too must this older generation come forth with hope and faith, and bring the light of Christ into an age that is fast loosing all hope.
Since many of our young are being forced to drop out of college, due to economic hardship, and are facing bleak prospects for their future, they must see in us, hope. We must let the light of Christ shine forth throughout the world, in us! We must let our young people see the joy of Christ in us, lighting the way to happiness, everlasting prosperity, and true joy.
With love in Christ,
Abbot Tryphon
Saturday June 1, 2019 / May 19, 2019
Fifth Week of Pascha. Tone four.
Hieromartyr Patrick, bishop of Prusa, and his companions: Presbyters Acacius, Menander, and Polyenus (362).
Venerable Cornelius, abbot of Komel (Vologda) (1537).
Right-believing Prince Demetrius Donskoy (1389) and Venerable Euphrosyne (Princess Eudocia) of Moscow (1407).
New Hieromartyr Matthias priest (1919).
New Hieromartyr Victor (1937).
New Hieromartyrs Onuphrius, archbishop of Kursk; Anthony, bishop of Belgorod, and with him priests Metrophan, Alexander, Michael, Matthew, Hippolytus, Nicholas, Basil, Nicholas, Maxim, Alexander, Paul, and Paul, and Martyrs Michael and George (1938).
New Hieromartyr Onuphrius, archbishop of Kursk (1938).
New Hieromartyr Valentine (1940).
Venerable Cornelius, abbot of Paleostrov and Valaam (1420).
St. John, prince of Uglich, tonsured as Ignatius (Vologda) (1522).
Venerable Sergius, monk, of Shukhtom (1609).
Martyr Acoluthus of the Thebaid (284-305).
Venerable John, bishop of the Goths in Crimea (787).
Sts. Parthenius and his brother Calogerius (250).
St. Dunstan, archbishop of Canterbury (988) (Celtic & British).
Entrance of St. Nina (Nino), Equal-to-the-Apostles, into Georgia (323) (Georgia).
Monk-martyrs and confessors John, Conon, Jeremias, Cyril, Theoctistus, Barnabas, Maximus, Theognostus, Joseph, Gennadius, Gerasimus, Mark, and Herman of Cyprus, who suffered under the Latins (1231).
Synaxis of Hieromartyrs of Kharkov.
Martyrs Cyriaca and Theotima (311) (Greek).
The Scripture Readings
Matthew 11:27-30
27 All things have been delivered to Me by My Father, and no one knows the Son except the Father. Nor does anyone know the Father except the Son, and the one to whom the Son wills to reveal Him. 28 Come to Me, all you who labor and are heavy laden, and I will give you rest. 29 Take My yoke upon you and learn from Me, for I am gentle and lowly in heart, and you will find rest for your souls. 30 For My yoke is easy and My burden is light."
Acts 15:35-41
35 Paul and Barnabas also remained in Antioch, teaching and preaching the word of the Lord, with many others also.
Division over John Mark
36 Then after some days Paul said to Barnabas, "Let us now go back and visit our brethren in every city where we have preached the word of the Lord, and see how they are doing." 37 Now Barnabas was determined to take with them John called Mark. 38 But Paul insisted that they should not take with them the one who had departed from them in Pamphylia, and had not gone with them to the work. 39 Then the contention became so sharp that they parted from one another. And so Barnabas took Mark and sailed to Cyprus; 40 but Paul chose Silas and departed, being commended by the brethren to the grace of God. 41 And he went through Syria and Cilicia, strengthening the churches.
John 10:27-38
27 My sheep hear My voice, and I know them, and they follow Me. 28 And I give them eternal life, and they shall never perish; neither shall anyone snatch them out of My hand. 29 My Father, who has given them to Me, is greater than all; and no one is able to snatch them out of My Father's hand. 30 I and My Father are one."
Renewed Efforts to Stone Jesus
31 Then the Jews took up stones again to stone Him. 32 Jesus answered them, "Many good works I have shown you from My Father. For which of those works do you stone Me?"
33 The Jews answered Him, saying, "For a good work we do not stone You, but for blasphemy, and because You, being a Man, make Yourself God."
34 Jesus answered them, "Is it not written in your law, 'I said, "You are gods" '? 35 If He called them gods, to whom the word of God came (and the Scripture cannot be broken), 36 do you say of Him whom the Father sanctified and sent into the world, 'You are blaspheming,' because I said, 'I am the Son of God'? 37 If I do not do the works of My Father, do not believe Me; 38 but if I do, though you do not believe Me, believe the works, that you may know and believe that the Father is in Me, and I in Him."