We must put aside all resentment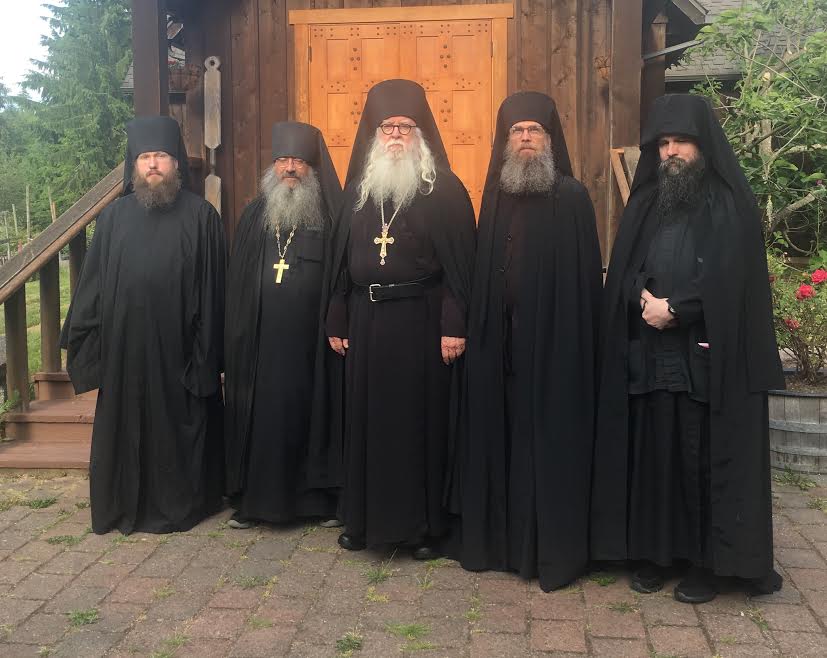 The decision to forgive another person a wrong done to us begins when we decide to let go of resentment and thoughts of revenge. To forgive someone does not mean that we forget what they did to us, for this may be impossible. The memory of the hurt might always remain with you, but when you decide to forgive the person who wronged you, the grip of resentment is put aside. When we forgive someone it is even possible the find yourself filled with compassion and empathy for the person, for the act of forgiveness opens the heart to God's grace.
When we forgive someone, we are not denying their responsibility for hurting or offending us, nor are we justifying their act. We can forgive them without approving or excusing their transgression against us. The act of forgiving another opens our heart to the peace that brings closure to hurt and pain, and opens us up to the love and peace that comes from living a life without resentment.
If we find ourselves struggling to forgive, it is a good reminder to recall those hurtful things we've done to others, and remember when we've been forgiven. It is especially good to recall how God has forgiven us, and call upon Him to give us the grace needed to put aside our resentment, and truly forgive the other person. Being quick to forgive, and putting aside all thoughts of revenge will open our heart to a joyful and peaceful life.
Finally, if we pray for those who've offended us, we open the door to all kinds of possibilities. When we ask God to help the person whose been unkind and hurtful, our own hearts receive healing, for when we've forgiven others, grace abounds.
"Don't repay evil for evil. Don't retaliate when people say unkind things about you. Instead, pay them back with a blessing. That is what God wants you to do, and he will bless you for it." (1 Peter 3:9)
Love in Christ,
Abbot Tryphon
Sunday June 9, 2019 / May 27, 2019
Seventh Sunday of Pascha: The Fathers of the First Ecumenical Council. Tone six.
"Chelnsk" Icon of the Most Holy Theotokos named "Tenderness"(movable holiday on the 7th Sunday of Pascha).
Hieromartyr Therapon, bishop of Sardis (259).
Translation of the relics (1667) of Venerable Nilus of Stolben Island (1554).
Venerable Therapontes, abbot of Byelozersk (White Lake) (1426).
Translation of the relics (1472) of Sts. Cyprian (1406), Photius(1431), and Jonah (1461), metropolitans of Kiev.
Venerable Therapontes, abbot of Monza (1597).
St. John the Russian, whose relics are on the island of Euboea (1730).
Virgin-martyr Theodora and Martyr Didymus the Soldier of Alexandria (304).
Martyr Julius the Veteran at Dorostolum, Moesia (302) (Romania).
Venerable Bede the Venerable (735) (Celtic & British).
Venerable Michael of Parekhi (8th-9th c.) (Georgia).
St. Basil of Khakhuli, son of King Bagrat III (11th c.) (Georgia).
Martyr Eusebiotus (Greek).
Martyr Alypius (Greek).
The Scripture Readings
John 21:1-14
Breakfast by the Sea
21 After these things Jesus showed Himself again to the disciples at the Sea of Tiberias, and in this way He showed Himself: 2 Simon Peter, Thomas called the Twin, Nathanael of Cana in Galilee, the sons of Zebedee, and two others of His disciples were together. 3 Simon Peter said to them, "I am going fishing."
They said to him, "We are going with you also." They went out and [a]immediately got into the boat, and that night they caught nothing. 4 But when the morning had now come, Jesus stood on the shore; yet the disciples did not know that it was Jesus. 5 Then Jesus said to them, "Children, have you any food?"
They answered Him, "No."
6 And He said to them, "Cast the net on the right side of the boat, and you will find some." So they cast, and now they were not able to draw it in because of the multitude of fish.
7 Therefore that disciple whom Jesus loved said to Peter, "It is the Lord!" Now when Simon Peter heard that it was the Lord, he put on his outer garment (for he had removed it), and plunged into the sea. 8 But the other disciples came in the little boat (for they were not far from land, but about two hundred cubits), dragging the net with fish. 9 Then, as soon as they had come to land, they saw a fire of coals there, and fish laid on it, and bread. 10 Jesus said to them, "Bring some of the fish which you have just caught."
11 Simon Peter went up and dragged the net to land, full of large fish, one hundred and fifty-three; and although there were so many, the net was not broken. 12 Jesus said to them, "Come and eat breakfast." Yet none of the disciples dared ask Him, "Who are You?"—knowing that it was the Lord. 13 Jesus then came and took the bread and gave it to them, and likewise the fish.
14 This is now the third time Jesus showed Himself to His disciples after He was raised from the dead.
Acts 20:16-18
16 For Paul had decided to sail past Ephesus, so that he would not have to spend time in Asia; for he was hurrying to be at Jerusalem, if possible, on the Day of Pentecost.
The Ephesian Elders Exhorted
17 From Miletus he sent to Ephesus and called for the elders of the church. 18 And when they had come to him, he said to them: "You know, from the first day that I came to Asia, in what manner I always lived among you,
John 17:1-13
Jesus Prays for Himself
17 Jesus spoke these words, lifted up His eyes to heaven, and said: "Father, the hour has come. Glorify Your Son, that Your Son also may glorify You, 2 as You have given Him authority over all flesh, that He should give eternal life to as many as You have given Him. 3 And this is eternal life, that they may know You, the only true God, and Jesus Christ whom You have sent. 4 I have glorified You on the earth. I have finished the work which You have given Me to do. 5 And now, O Father, glorify Me together with Yourself, with the glory which I had with You before the world was.
Jesus Prays for His Disciples
6 "I have manifested Your name to the men whom You have given Me out of the world. They were Yours, You gave them to Me, and they have kept Your word. 7 Now they have known that all things which You have given Me are from You. 8 For I have given to them the words which You have given Me; and they have received them, and have known surely that I came forth from You; and they have believed that You sent Me.
9 "I pray for them. I do not pray for the world but for those whom You have given Me, for they are Yours. 10 And all Mine are Yours, andYours are Mine, and I am glorified in them. 11 Now I am no longer in the world, but these are in the world, and I come to You. Holy Father, keep through Your name those whom You have given Me, that they may be one as We are. 12 While I was with them in the world, I kept them in Your name. Those whom You gave Me I have kept; and none of them is lost except the son of perdition, that the Scripture might be fulfilled. 13 But now I come to You, and these things I speak in the world, that they may have My joy fulfilled in themselves.