The Divine Flame will consume you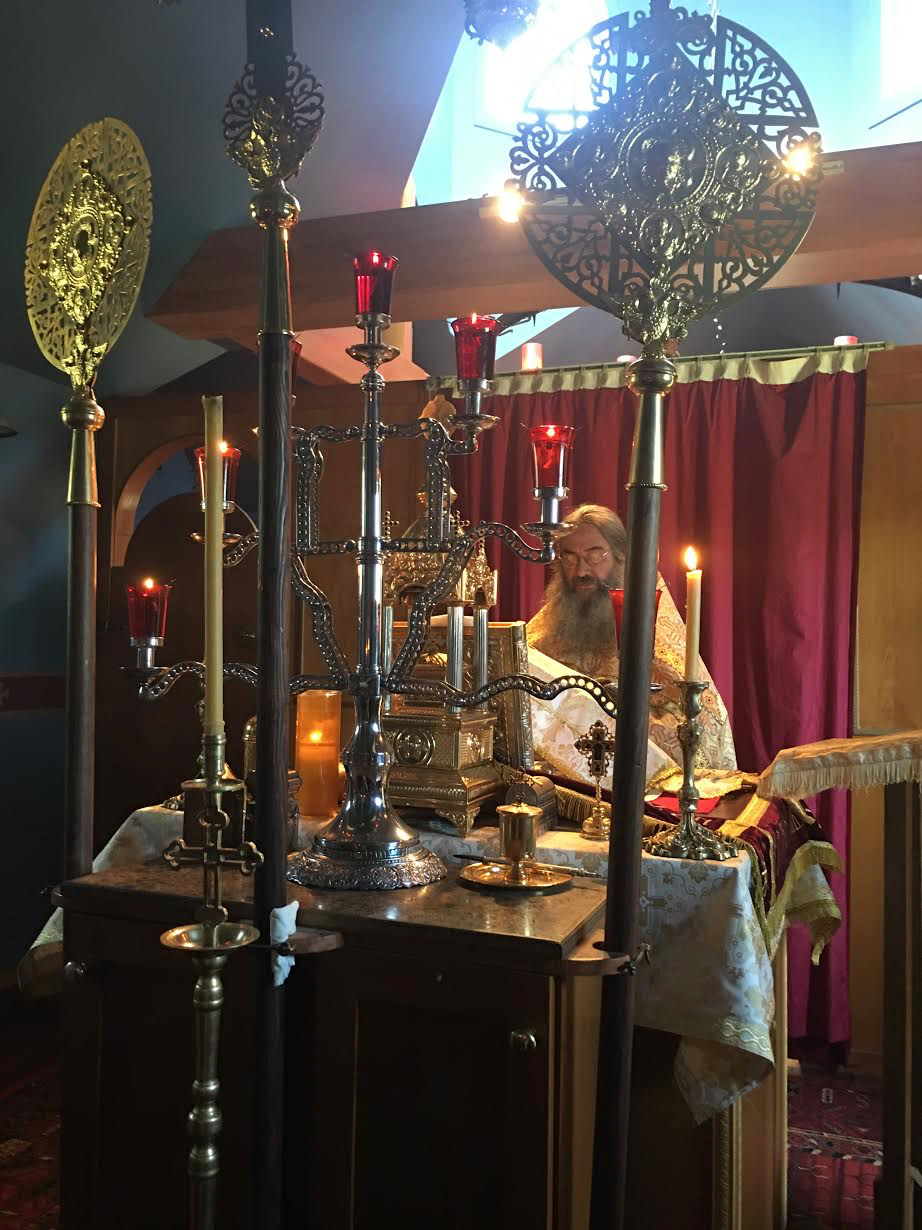 At the very first moment you decide to turn to God, your heart begins to be warmed by the action of the Holy Spirit. Your heart is kindled with the divine flame that will transform you. This flame will consume you completely, and will melt everything of a fallen nature within you. Once this flame of divine love has been actualized within your heart, do nothing that would allow it to be extinguished. Cooperate with the Fire of God, and let it completely consume you.
Put all your effort into this spiritual transformation that is beginning in your heart. Let nothing else take center stage over this action by God that is meant to save you, and make you complete. From a little flame, this fire will burn in your heart, and nothing of your fallen nature will be able to withstand it. This flame will transform your whole being, for the action of the Holy Spirit will take you into God's Kingdom, which resides within you.
Love in Christ,
Abbot Tryphon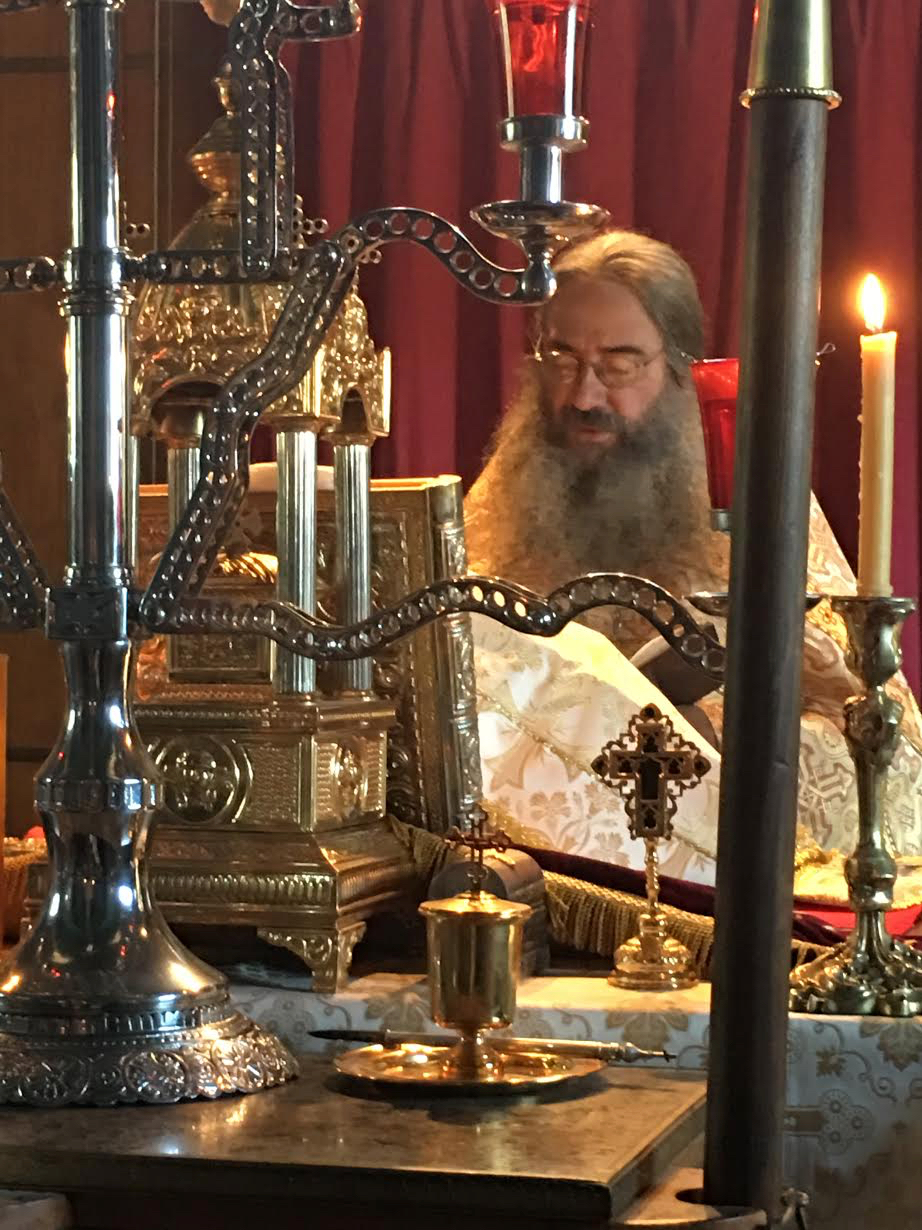 Monday June 3, 2019 / May 21, 2019
Sixth Week of Pascha. Tone five.
The Meeting of the "Vladimir" Icon of the Most Holy Theotokos (was established to commemorate the deliverance of Moscow from an invasion of Tatars led by Khan Makhmet-Girei in 1521).
Holy Equals-to-the-Apostles Emperor Constantine (337) and Helen, his mother (327).
St. Constantine (1205) and his children Sts. Michael and Theodore, wonderworkers of Murom.
Uncovering of the relics of Blessed Andrew of Symbiksk (1998).
Venerable Cassian the Greek, monk, of Uglich (1504).
Synaxis of Hieromartyrs of Kerel.
Synaxis of Hieromartyrs of Simbir.
Synaxis of Hieromartyrs of Ufa.
Honour list of Icon of the Mother of God "Virgin of Tenderness" from Pskov-Pechersk (1524), Zaonikievsky (1588), Krasnogorsk, or Chernogorsk (1603), Oransk (1634).
Venerable Agapitus, abbot of Markushev (Vologda) (1578).
St. Basil, bishop of Ryazan (1295).
St. Hospicius of Trier (Gaul).
New Martyr Pachomius of Patmos (Mt. Athos) (1730) (Greek).
Hieromartyr Secundus and those with him in Alexandria (356).
St. Cyril, bishop of Rostov (1262).
St. Helen of Dechani, Serbia (1350).
The Scripture Readings
Luke 1:39-49
Mary Visits Elizabeth
39 Now Mary arose in those days and went into the hill country with haste, to a city of Judah, 40 and entered the house of Zacharias and greeted Elizabeth. 41 And it happened, when Elizabeth heard the greeting of Mary, that the babe leaped in her womb; and Elizabeth was filled with the Holy Spirit. 42 Then she spoke out with a loud voice and said, "Blessed are you among women, and blessed is the fruit of your womb! 43 But why is this granted to me, that the mother of my Lord should come to me? 44 For indeed, as soon as the voice of your greeting sounded in my ears, the babe leaped in my womb for joy. 45 Blessed is she who believed, for there will be a fulfillment of those things which were told her from the Lord."
The Song of Mary
46 And Mary said:
"My soul magnifies the Lord,
47 And my spirit has rejoiced in God my Savior.
48 For He has regarded the lowly state of His maidservant;
For behold, henceforth all generations will call me blessed.
49 For He who is mighty has done great things for me,
And holy is His name.
Acts 17:1-15
Preaching Christ at Thessalonica
17 Now when they had passed through Amphipolis and Apollonia, they came to Thessalonica, where there was a synagogue of the Jews. 2 Then Paul, as his custom was, went in to them, and for three Sabbaths reasoned with them from the Scriptures, 3 explaining and demonstrating that the Christ had to suffer and rise again from the dead, and saying, "This Jesus whom I preach to you is the Christ." 4 And some of them were persuaded; and a great multitude of the devout Greeks, and not a few of the leading women, joined Paul and Silas.
Assault on Jason's House
5 But the Jews who were not persuaded, becoming envious, took some of the evil men from the marketplace, and gathering a mob, set all the city in an uproar and attacked the house of Jason, and sought to bring them out to the people. 6 But when they did not find them, they dragged Jason and some brethren to the rulers of the city, crying out, "These who have turned the world upside down have come here too. 7 Jason has harbored them, and these are all acting contrary to the decrees of Caesar, saying there is another king—Jesus." 8 And they troubled the crowd and the rulers of the city when they heard these things. 9 So when they had taken security from Jason and the rest, they let them go.
Ministering at Berea
10 Then the brethren immediately sent Paul and Silas away by night to Berea. When they arrived, they went into the synagogue of the Jews. 11 These were more fair-minded than those in Thessalonica, in that they received the word with all readiness, and searched the Scriptures daily to find out whether these things were so. 12 Therefore many of them believed, and also not a few of the Greeks, prominent women as well as men. 13 But when the Jews from Thessalonica learned that the word of God was preached by Paul at Berea, they came there also and stirred up the crowds. 14 Then immediately the brethren sent Paul away, to go to the sea; but both Silas and Timothy remained there. 15 So those who conducted Paul brought him to Athens; and receiving a command for Silas and Timothy to come to him with all speed, they departed.
John 11:47-57
47 Then the chief priests and the Pharisees gathered a council and said, "What shall we do? For this Man works many signs. 48 If we let Him alone like this, everyone will believe in Him, and the Romans will come and take away both our place and nation."
49 And one of them, Caiaphas, being high priest that year, said to them, "You know nothing at all, 50 nor do you consider that it is expedient for us that one man should die for the people, and not that the whole nation should perish." 51 Now this he did not say on his own authority; but being high priest that year he prophesied that Jesus would die for the nation, 52 and not for that nation only, but also that He would gather together in one the children of God who were scattered abroad.
53 Then, from that day on, they plotted to put Him to death. 54 Therefore Jesus no longer walked openly among the Jews, but went from there into the country near the wilderness, to a city called Ephraim, and there remained with His disciples.
55 And the Passover of the Jews was near, and many went from the country up to Jerusalem before the Passover, to purify themselves. 56 Then they sought Jesus, and spoke among themselves as they stood in the temple, "What do you think—that He will not come to the feast?" 57 Now both the chief priests and the Pharisees had given a command, that if anyone knew where He was, he should report it, that they might seize Him.