Blessed Dimitry of Santa Rosa never spoke a word in judgement against anyone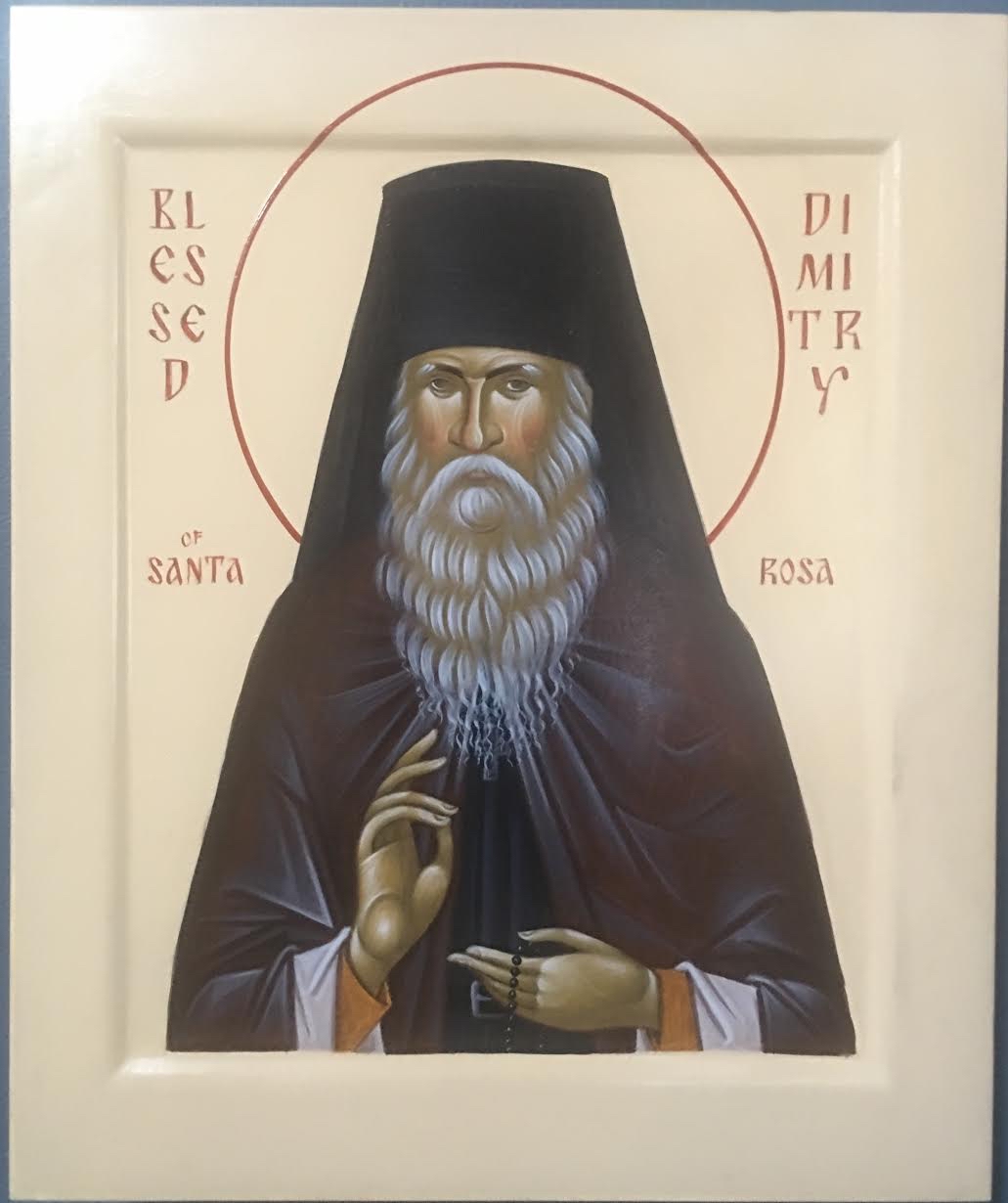 Recently, I recounted something about my own late spiritual father, Archimandrite Dimitry of Santa Rosa, that I'd forgotten. Father Dimitry, who had escaped from Communist Russia, having suffered beatings and imprisonment, never spoke against them, nor ever uttered a word in judgement regarding his former tormentors.
After resettling in Northern California, the Elder once again found himself persecuted and maligned, but this time by powerful clergy who disliked him. During the time when his spiritual daughters, the nuns of the monastery of women in Calistoga, CA., were dependent upon his holy guidance, and his service to their community as their priest/chaplain, they'd been talked into signing their monastery over to their national church, only to be evicted. As well, the priest of a local church announced to his people that the Elder was "living in sin with the nuns".
With the nuns displaced, Archimandrite Dimitry bought an old house in Santa Rosa, with his personal money, and invited the displaced nuns to take up residence. Yet not once did the holy elder speak a word in judgement against any of his persecutors. When one of the nuns told him of the vicious attack against his credibility, he stood up from his desk, and walking over to a wall clock, began winding it. The nun was horrified that he seemed to discount what she'd just told him, but after confronting him as to why he wasn't upset, he told her that "because of the priest's words, many sins have been forgiven".
This demonstration of holiness is within the realm of possibility of us all, for it simply requires commitment on our part, and a willingness to never allow ourselves to utter a word of judgement against anyone. If we do this, we will learn we can love everyone, for when we decide to judge no one, love can enter our heart, and everyone will be the recipient of our love, and kindness, and mercy.
With love in Christ,
Abbot Tryphon
Photos: Icon of Blessed Dimitry of Santa Rosa, by the hand of iconographer John Shayne Swenson. I took the photo of Father Dimitry, many years ago.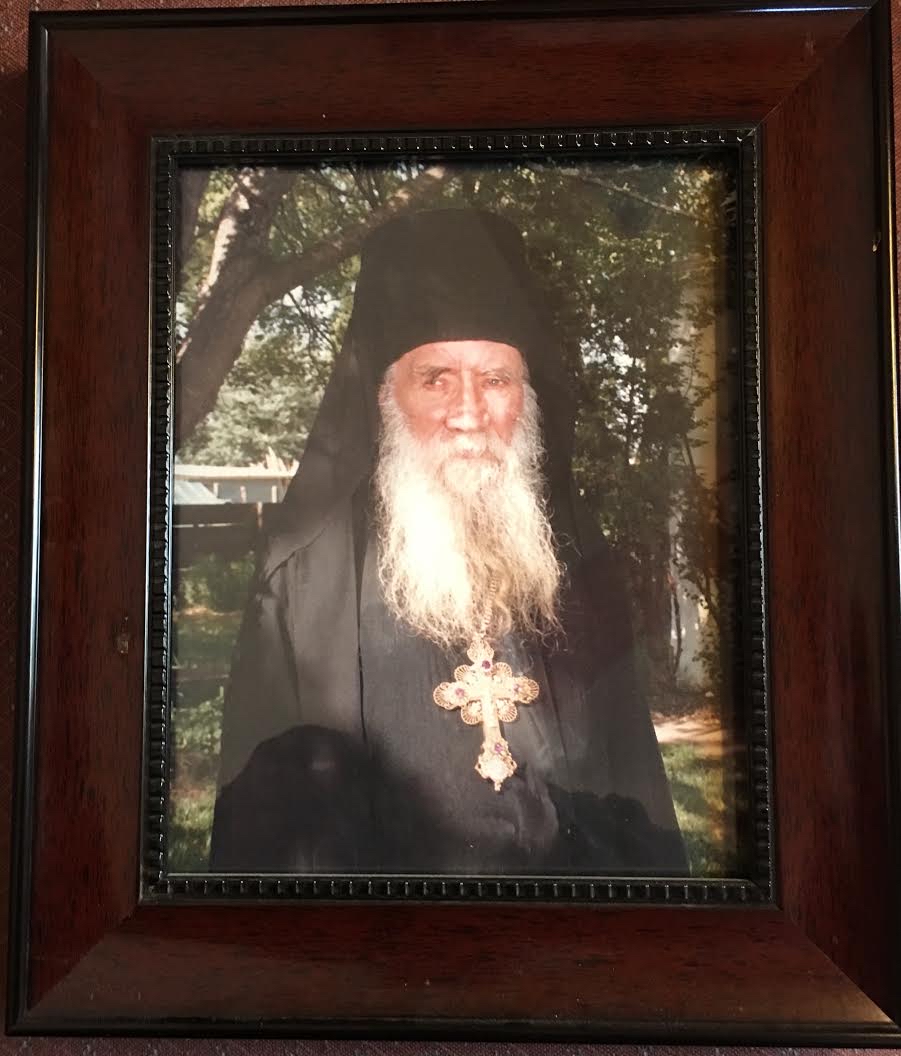 Our thanks and gratitude to all of you who have contributed to the monastery through your generous contributions. May God richly bless you for your kindness, and support, of this monastery.
Tuesday June 18, 2019 / June 5, 2019
Third Day of the Holy Trinity. Tone seven.
Fast-free Week. Fast-free
Hieromartyr Dorotheos, bishop of Tyre (361).
New Hieromartyr Michael priest (1931).
New Hieromartyr Nicholas priest (1943).
Translation of the relics of the Blessed Igor-George, tonsured Gabriel, great prince of Chernigov and Kiev (1150) to Chernigov.
Blessed Constantine, metropolitan of Kiev (1159).
Repose of St. Theodore Yaroslavich (1233), brother of St. Alexander Nevsky.
Finding of the relics (1599) of Venerables Jonah (1561) and Bassian, monks, of Petroma (Solovki).
Martyrs Marcian, Nicander, Hyperechius, Apollonius, Leonides, Arius, Gorgias, Selenias, Irenaeus, and Pambo, of Egypt (305-311).
Venerable Theodore the Wonderworker, hermit of the Jordan (583).
Venerable Anubius, confessor and anchorite of Egypt (5th c.).
Venerable Abba Dorotheos of Palestine (620).
"Igor" Icon of the Mother of God (1147).
Venerable Peter, monk, of Korisha, Serbia (1275) (Serbia).
New Martyr Mark of Smyrna, who suffered in Chios (1801) (Greek).
St. Illidius (Allyre), bishop of Clermont (385) (Gaul).
Hieromartyr Boniface (Wynfrith) of Crediton, England, archbishop of Mainz (Germany) (754) (Celtic & British).
Martyr Christopher of Rome (Greek).
Martyr Conon of Rome (Greek).
St. Dorotheus, abbot at Chiliokama on the Black Sea (11th c.).
Sts. Agapius and Nicodemus, stewards of Vatopedi (14th c.).
The Scripture Readings
Romans 1:1-7
Greeting
1 Paul, a bondservant of Jesus Christ, called to be an apostle, separated to the gospel of God 2 which He promised before through His prophets in the Holy Scriptures, 3 concerning His Son Jesus Christ our Lord, who was born of the seed of David according to the flesh, 4 and declared to be the Son of God with power according to the Spirit of holiness, by the resurrection from the dead. 5 Through Him we have received grace and apostleship for obedience to the faith among all nations for His name, 6 among whom you also are the called of Jesus Christ;
7 To all who are in Rome, beloved of God, called to be saints:
Grace to you and peace from God our Father and the Lord Jesus Christ.
Romans 1:13-17
13 Now I do not want you to be unaware, brethren, that I often planned to come to you (but was hindered until now), that I might have some fruit among you also, just as among the other Gentiles. 14 I am a debtor both to Greeks and to barbarians, both to wise and to unwise. 15 So, as much as is in me, I am ready to preach the gospel to you who are in Rome also.
The Just Live by Faith
16 For I am not ashamed of the gospel [a]of Christ, for it is the power of God to salvation for everyone who believes, for the Jew first and also for the Greek. 17 For in it the righteousness of God is revealed from faith to faith; as it is written, "The just shall live by faith."
Matthew 4:25-5:13
25 Great multitudes followed Him—from Galilee, and from Decapolis, Jerusalem, Judea, and beyond the Jordan.
The Beatitudes
5 And seeing the multitudes, He went up on a mountain, and when He was seated His disciples came to Him. 2 Then He opened His mouth and taught them, saying:
3 "Blessed are the poor in spirit,
For theirs is the kingdom of heaven.
4 Blessed are those who mourn,
For they shall be comforted.
5 Blessed are the meek,
For they shall inherit the earth.
6 Blessed are those who hunger and thirst for righteousness,
For they shall be filled.
7 Blessed are the merciful,
For they shall obtain mercy.
8 Blessed are the pure in heart,
For they shall see God.
9 Blessed are the peacemakers,
For they shall be called sons of God.
10 Blessed are those who are persecuted for righteousness' sake,
For theirs is the kingdom of heaven.
11 Blessed are you when they revile and persecute you, and say all kinds of evil against you falsely for My sake. 12 Rejoice and be exceedingly glad, for great is your reward in heaven, for so they persecuted the prophets who were before you.
Believers Are Salt and Light
13 "You are the salt of the earth; but if the salt loses its flavor, how shall it be seasoned? It is then good for nothing but to be thrown out and trampled underfoot by men.