Disappointments are meaningless with peace of heart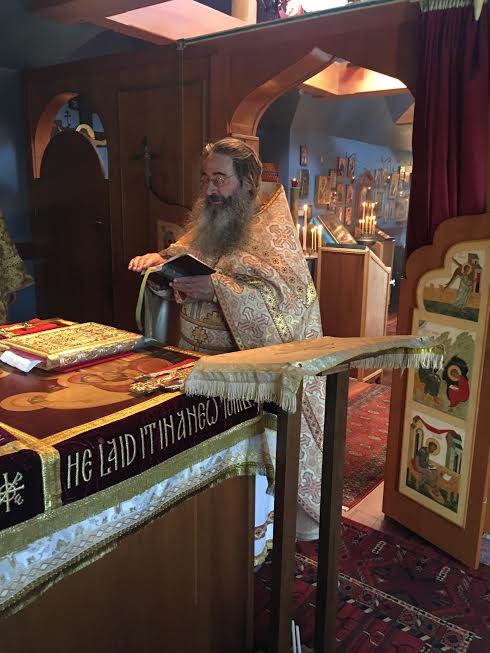 We often find ourselves disappointed in life. The job we really wanted is given to another person. An associate at work doesn't invite us to the dinner party, yet invited a coworker and his wife. A person we'd love to have as a friend shows no interest and we feel rejected. The music director at church doesn't allow us to join the choir. Someone much younger gets the promotion, along with an increase in salary. You get the idea.
If we have peace in our heart, all these disappointments are meaningless. The man who has peace in his heart gives thanks to God for all things. Even illnesses and poverty can be embraced if we see all as allowed by God because He loves us and grants just what we need for our salvation.
When we approach all that comes our way with a gladsome heart, we gain that which is most profitable. The treasure that is ours is one that can not be take away. Not even death can deprive us of this treasure. If we give glory to God for all things, a peaceful heart will be ours.
With love in Christ,
Abbot Tryphon
Thank you for your support
On behalf of the holy brotherhood of All-Merciful Saviour Monastery, I would like to extend our heartfelt thanks to all of you who so generously contribute financial support to the monastery. Your contributions enable us to meet our monthly financial obligations, including the mortgage payments, and allow us to continue serving the Church, and the world with our prayers.
Your generosity also enables us to continue our outreach to university students, and our service to the police and fire departments of our island community, as we provide chaplaincy support to those in crisis.
Thank you all for allowing us to live the evangelical life of Orthodox monasticism in witness to the salvific truth of the Gospels of Our Lord, God, and Saviour, Jesus Christ.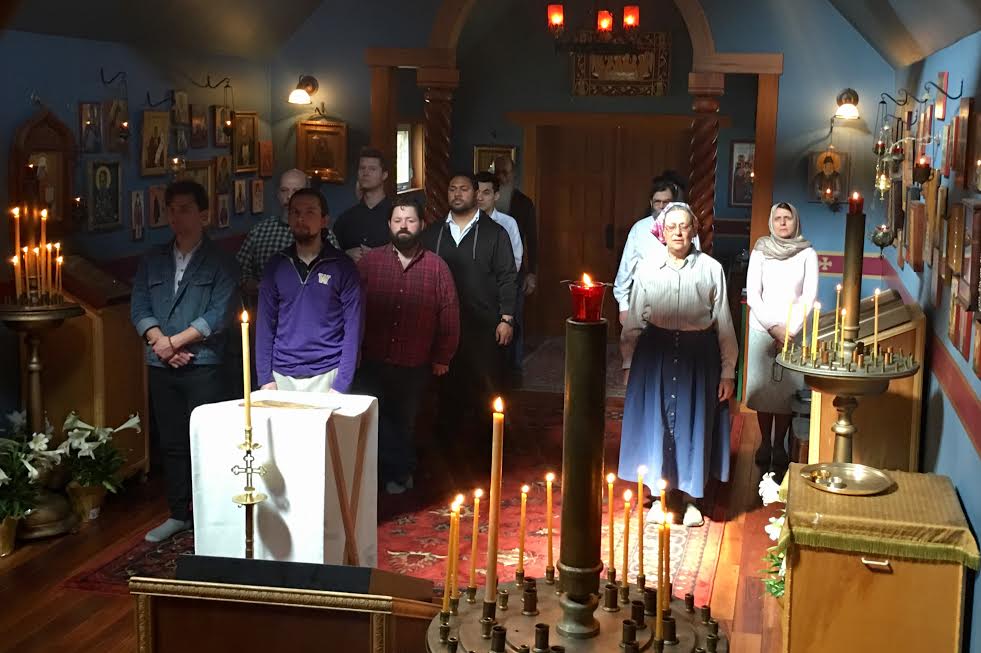 Monday May 6, 2019 / April 23, 2019
Second Week of Pascha. Tone one.
Holy Glorious Great-martyr, Victory-bearer and Wonderworker George(303).
Iveron Icon of the Most Holy Theotokos (Second finding of the copy 2012).
New Hieromartyr Priest Egor (George) of Spas Chekriak village, Russia (1918).
New Hieromartyr John priest (1940).
New Hieromartyr Priest Sergius Zacharczuk of Nabroz (Chelm and Podlasie, Poland) (1943).
Martyr Alexandra the Empress, wife of Diocletian (303).
Martyrs Anatolius and Protoleon, soldiers converted by witnessing the martyrdom of St. George.
Venerable Sophia (1974).
Martyrs Glycerius, Athanasius the Magician, Valerius, and Donatus at Nicomedia.
Martyr Therinus of Bothrotus in Epirus (250).
New Martyr George of Ptolomais (1752).
New Martyr Lazarus of Bulgaria, who suffered at Pergamus (1802).
Blessed George of Shenkursk, fool-for-Christ (1462).
The Scripture Readings
Luke 12:2-12
2 For there is nothing covered that will not be revealed, nor hidden that will not be known. 3 Therefore whatever you have spoken in the dark will be heard in the light, and what you have spoken in the ear in inner rooms will be proclaimed on the housetops.
Jesus Teaches the Fear of God
4 "And I say to you, My friends, do not be afraid of those who kill the body, and after that have no more that they can do. 5 But I will show you whom you should fear: Fear Him who, after He has killed, has power to cast into hell; yes, I say to you, fear Him!
6 "Are not five sparrows sold for two copper coins? And not one of them is forgotten before God. 7 But the very hairs of your head are all numbered. Do not fear therefore; you are of more value than many sparrows.
Confess Christ Before Men
8 "Also I say to you, whoever confesses Me before men, him the Son of Man also will confess before the angels of God. 9 But he whodenies Me before men will be denied before the angels of God.
10 "And anyone who speaks a word against the Son of Man, it will be forgiven him; but to him who blasphemes against the Holy Spirit, it will not be forgiven.
11 "Now when they bring you to the synagogues and magistrates and authorities, do not worry about how or what you should answer, or what you should say. 12 For the Holy Spirit will teach you in that very hour what you ought to say."
Acts 3:19-26
19 Repent therefore and be converted, that your sins may be blotted out, so that times of refreshing may come from the presence of the Lord, 20 and that He may send Jesus Christ, who was preached to you before, 21 whom heaven must receive until the times of restoration of all things, which God has spoken by the mouth of all His holy prophets since the world began. 22 For Moses truly said to the fathers, 'The Lord your God will raise up for you a Prophet like me from your brethren. Him you shall hear in all things, whatever He says to you. 23 And it shall be that every soul who will not hear that Prophet shall be utterly destroyed from among the people.'24 Yes, and all the prophets, from Samuel and those who follow, as many as have spoken, have also foretold these days. 25 You are sons of the prophets, and of the covenant which God made with our fathers, saying to Abraham, 'And in your seed all the families of the earth shall be blessed.' 26 To you first, God, having raised up His Servant Jesus, sent Him to bless you, in turning away every one of you from your iniquities."
John 2:1-11
Water Turned to Wine
2 On the third day there was a wedding in Cana of Galilee, and the mother of Jesus was there. 2 Now both Jesus and His disciples were invited to the wedding. 3 And when they ran out of wine, the mother of Jesus said to Him, "They have no wine."
4 Jesus said to her, "Woman, what does your concern have to do with Me? My hour has not yet come."
5 His mother said to the servants, "Whatever He says to you, do it."
6 Now there were set there six waterpots of stone, according to the manner of purification of the Jews, containing twenty or thirty gallons apiece. 7 Jesus said to them, "Fill the waterpots with water." And they filled them up to the brim. 8 And He said to them, "Draw some out now, and take it to the master of the feast." And they took it. 9 When the master of the feast had tasted the water that was made wine, and did not know where it came from (but the servants who had drawn the water knew), the master of the feast called the bridegroom. 10 And he said to him, "Every man at the beginning sets out the good wine, and when the guests have well drunk, then the inferior. You have kept the good wine until now!"
11 This beginning of signs Jesus did in Cana of Galilee, and manifested His glory; and His disciples believed in Him.