Open wide the doors of the Church to everyone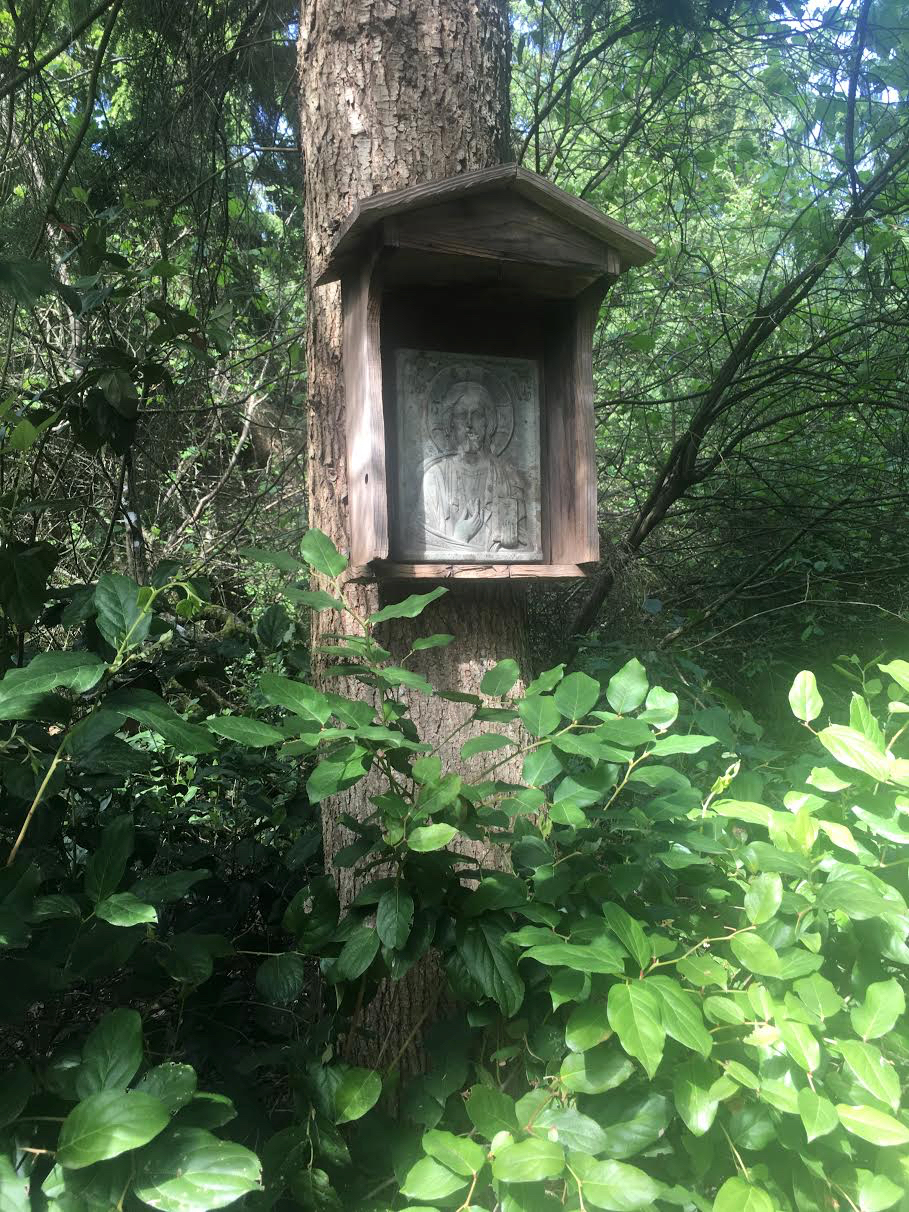 The subject came up among clergy of our diocese as to whether it was proper to allow a man to attend services while wearing an earring. The point, as it seems to me, is to make him feel welcomed enough to want to be in church to begin with. Requiring the removal of earrings would be counter productive, as styles are constantly changing, and unless it is causing undo distraction for other worshipers, the Church needs to accommodate variations in style.
It was a custom among the Cossacks to wear earrings in the military, as a way of letting commanders know whether the soldier was the only son of his mother, or even the last man in his family. If he was wearing an earring in his left ear, he was the only son of his mother, but if he were wearing an earring in his right ear it meant he was the last man in his family, or the only son of his parents. Wearing earrings in both ears meant he was the sole man in his family line. By Cossack traditions the chieftain or captain was obliged to protect such a special person, and had no right to place the soldier in grave risk, nor send him to certain death in battle.
Style is style, and as such, is ever changing. My own generation were the first long hairs in more than a century (yes, I was a hippie), and sported paisley bell bottoms, tie die shirts and beads. The young have always experimented with their own generational style. Although the priest has a duty to ask those participating in the divine services to dress modestly, so as not to distract other worshipers, he should not allow his personal taste to be a barrier preventing another from worshiping.
Statistics demonstrate our young are leaving the Church, so do we really want to make their departure easier by placing demands on them that are, ultimately, not that important. I have worked with youth my entire adult life, and they respond to me (both when they come to the monastery and when I visit college campuses) because they sense I accept them JUST AS THEY ARE.
I once met a monk whose neck and hands where all tattooed with a barbed wire design. He is now living in monastic repentance because somewhere along the way he was made to feel welcome in a church. When I met him, I told him he would be a great example to other youth, for the door of repentance is open to all.
The great elder, Archimandrite Sophrony of Saint John the Baptist Monastery in Essex, England, once greeted the visiting daughter of a monk with much joy and sweetness, even though she was wearing a large purple Mohawk. In his deep relationship with God, the elder knew the importance of loving everyone, and making sure each person visiting his monastery experienced the love of Christ.
We must love everyone into the Church, JUST AS THEY ARE.
With love in Christ,
Abbot Tryphon
Wednesday May 15, 2019 / May 2, 2019
Third Week of Pascha. Tone two.
Fast. Fish Allowed
St. Athanasius the Great, archbishop of Alexandria (373).
Translation of the relics (1072 and 1115) of the Holy Passion-bearers Boris and Gleb of Russia, in holy baptism Romanus and David (1015).
St. Athanasius III, patriarch of Constantinople and wonderworker of Lubny (1654).
Martyrs Hesperus, Zoe, and their sons Cyriacus and Theodulus, at Attalia (2nd c.).
St. Boris-Michael, prince of Bulgaria (907).
"Putivl'sk" (1635) and "Vutivansk" Icons of the Mother of God.
St. Athanasius of Syandem and Valaam (1550).
Blessed Basil of Kadom (1848).
St. Jordan the Wonderworker (Greek).
The Scripture Readings
Acts 8:18-25
18 And when Simon saw that through the laying on of the apostles' hands the Holy Spirit was given, he offered them money, 19 saying, "Give me this power also, that anyone on whom I lay hands may receive the Holy Spirit."
20 But Peter said to him, "Your money perish with you, because you thought that the gift of God could be purchased with money! 21 You have neither part nor portion in this matter, for your heart is not right in the sight of God. 22 Repent therefore of this your wickedness, and pray God if perhaps the thought of your heart may be forgiven you. 23 For I see that you are poisoned by bitterness and bound by iniquity."
24 Then Simon answered and said, "Pray to the Lord for me, that none of the things which you have spoken may come upon me."
25 So when they had testified and preached the word of the Lord, they returned to Jerusalem, preaching the gospel in many villages of the Samaritans.
John 6:35-39
35 And Jesus said to them, "I am the bread of life. He who comes to Me shall never hunger, and he who believes in Me shall neverthirst. 36 But I said to you that you have seen Me and yet do not believe. 37 All that the Father gives Me will come to Me, and the one who comes to Me I will [a]by no means cast out. 38 For I have come down from heaven, not to do My own will, but the will of Him who sent Me. 39 This is the will of the Father who sent Me, that of all He has given Me I should lose nothing, but should raise it up at the last day.