Which type of Christian are you?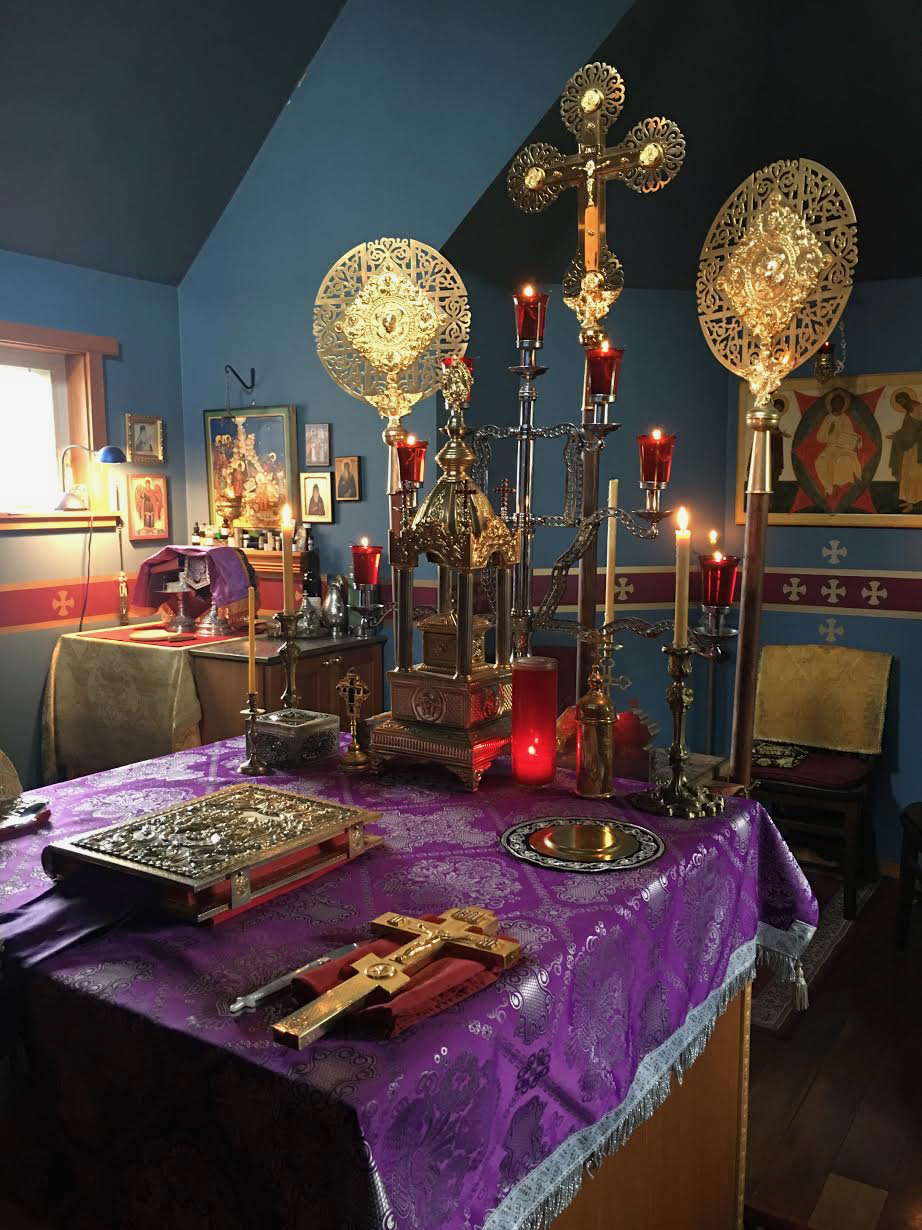 There are two types of Christians. There are those who can say with the Apostle Paul, "I have been crucified with Christ: it is no longer I who live, but Christ who lives in me (Galatians 2:20)". And then there are those Christians who believe Christ was crucified so that we do not have to crucify ourselves. The first type are part of a Christianity of sacrifice, and the second are given over to the ego.
The Christian who believes he must be crucified with Christ will constantly call upon the Lord for help, but will be ever willing to take up his own cross and follow Christ. He does not expect to have an easy road, nor is he easy on himself. This type of Christian is ever looking at his own sins, his own fallen nature, and seeing how far he has fallen short of the glory of God.
The second type of Christian expects the road to be easy, sees himself as more spiritual than most, and is constantly looking to see the error in his neighbor and offer correction. He rarely calls upon the Lord for help, for he expects an easy road and only prays for help when facing an unpleasant situation. He does not take up his cross since he sees no value in suffering. This second type of Christian fails to notice that refusing to judge another brings down God's mercy on himself.
The Lord tells both types of Christians, "If a man comes to me and does not bear his cross, he cannot be my disciple (Luke 14:26)". Only the first type of Christian notices those words, and heeds them.
With love in Christ,
Abbot Tryphon
Tuesday April 16, 2019 / April 3, 2019
Sixth Week of the Great Lent. Tone five.
Great Lent. By Monastic Charter: Food without Oil
Venerable Nicetas the Confessor, abbot of Medikion (824).
Virgin-martyr Theodosia of Tyre (307-308).
Venerable Illyricus of Mt. Myrsinon in the Peloponnesus.
Martyrs Elpidephorus, Dius, Bithonius, and Galycus (3rd c.).
Icons of the Most Holy Theotokos "The Unfading Flower", and Iveron.
New Martyr Paul the Russian at Constantinople (1683).
Venerable Nectarius, abbot, of Bezhetsk (1492).
Martyr Ulphianus of Tyre (306).
Venerable Joseph the Hymnographer, of Sicily (883) (Greek).
Martyrs Cassius, Philip, and Eutychius of Thessalonica (304).
Martyrs Evagrius, Benignus, Christus, Arestus, Kinnudius, Rufus, Patricius, and Zosima at Tomis (310).
St. Fara (Burgondofara) of Eboriac or Faremoutiers (7th c.).
The Scripture Readings
Isaiah 49:6-10
6 Indeed He says,
'It is too small a thing that You should be My Servant
To raise up the tribes of Jacob,
And to restore the preserved ones of Israel;
I will also give You as a light to the Gentiles,
That You should be My salvation to the ends of the earth.' "
7 Thus says the Lord,
The Redeemer of Israel, their Holy One,
To Him whom man despises,
To Him whom the nation abhors,
To the Servant of rulers:
"Kings shall see and arise,
Princes also shall worship,
Because of the Lord who is faithful,
The Holy One of Israel;
And He has chosen You."
8 Thus says the Lord:
"In an acceptable time I have heard You,
And in the day of salvation I have helped You;
I will preserve You and give You
As a covenant to the people,
To restore the earth,
To cause them to inherit the desolate heritages;
9 That You may say to the prisoners, 'Go forth,'
To those who are in darkness, 'Show yourselves.'
"They shall feed along the roads,
And their pastures shall be on all desolate heights.
10 They shall neither hunger nor thirst,
Neither heat nor sun shall strike them;
For He who has mercy on them will lead them,
Even by the springs of water He will guide them.
Genesis 31:3-16
3 Then the Lord said to Jacob, "Return to the land of your fathers and to your family, and I will be with you."
4 So Jacob sent and called Rachel and Leah to the field, to his flock, 5 and said to them, "I see your father's countenance, that it is not favorable toward me as before; but the God of my father has been with me. 6 And you know that with all my might I have served your father. 7 Yet your father has deceived me and changed my wages ten times, but God did not allow him to hurt me. 8 If he said thus: 'The speckled shall be your wages,' then all the flocks bore speckled. And if he said thus: 'The streaked shall be your wages,' then all the flocks bore streaked. 9 So God has taken away the livestock of your father and given them to me.
10 "And it happened, at the time when the flocks conceived, that I lifted my eyes and saw in a dream, and behold, the rams which leaped upon the flocks were streaked, speckled, and gray-spotted. 11 Then the Angel of God spoke to me in a dream, saying, 'Jacob.' And I said, 'Here I am.' 12 And He said, 'Lift your eyes now and see, all the rams which leap on the flocks are streaked, speckled, and gray-spotted; for I have seen all that Laban is doing to you. 13 I am the God of Bethel, where you anointed the pillar and where you made a vow to Me. Now arise, get out of this land, and return to the land of your family.' "
14 Then Rachel and Leah answered and said to him, "Is there still any portion or inheritance for us in our father's house? 15 Are we not considered strangers by him? For he has sold us, and also completely consumed our money. 16 For all these riches which God has taken from our father are really ours and our children's; now then, whatever God has said to you, do it."
Proverbs 21:3-21
3 To do righteousness and justice
Is more acceptable to the Lord than sacrifice.
4 A haughty look, a proud heart,
And the plowing of the wicked are sin.
5 The plans of the diligent lead surely to plenty,
But those of everyone who is hasty, surely to poverty.
6 Getting treasures by a lying tongue
Is the fleeting fantasy of those who seek death.
7 The violence of the wicked will destroy them,
Because they refuse to do justice.
8 The way of a guilty man is perverse;
But as for the pure, his work is right.
9 Better to dwell in a corner of a housetop,
Than in a house shared with a contentious woman.
10 The soul of the wicked desires evil;
His neighbor finds no favor in his eyes.
11 When the scoffer is punished, the simple is made wise;
But when the wise is instructed, he receives knowledge.
12 The righteous God wisely considers the house of the wicked,
Overthrowing the wicked for their wickedness.
13 Whoever shuts his ears to the cry of the poor
Will also cry himself and not be heard.
14 A gift in secret pacifies anger,
And a bribe behind the back, strong wrath.
15 It is a joy for the just to do justice,
But destruction will come to the workers of iniquity.
16 A man who wanders from the way of understanding
Will rest in the assembly of the dead.
17 He who loves pleasure will be a poor man;
He who loves wine and oil will not be rich.
18 The wicked shall be a ransom for the righteous,
And the unfaithful for the upright.
19 Better to dwell in the wilderness,
Than with a contentious and angry woman.
20 There is desirable treasure,
And oil in the dwelling of the wise,
But a foolish man squanders it.
21 He who follows righteousness and mercy
Finds life, righteousness, and honor.