Theologians are those who have mastered the art of prayer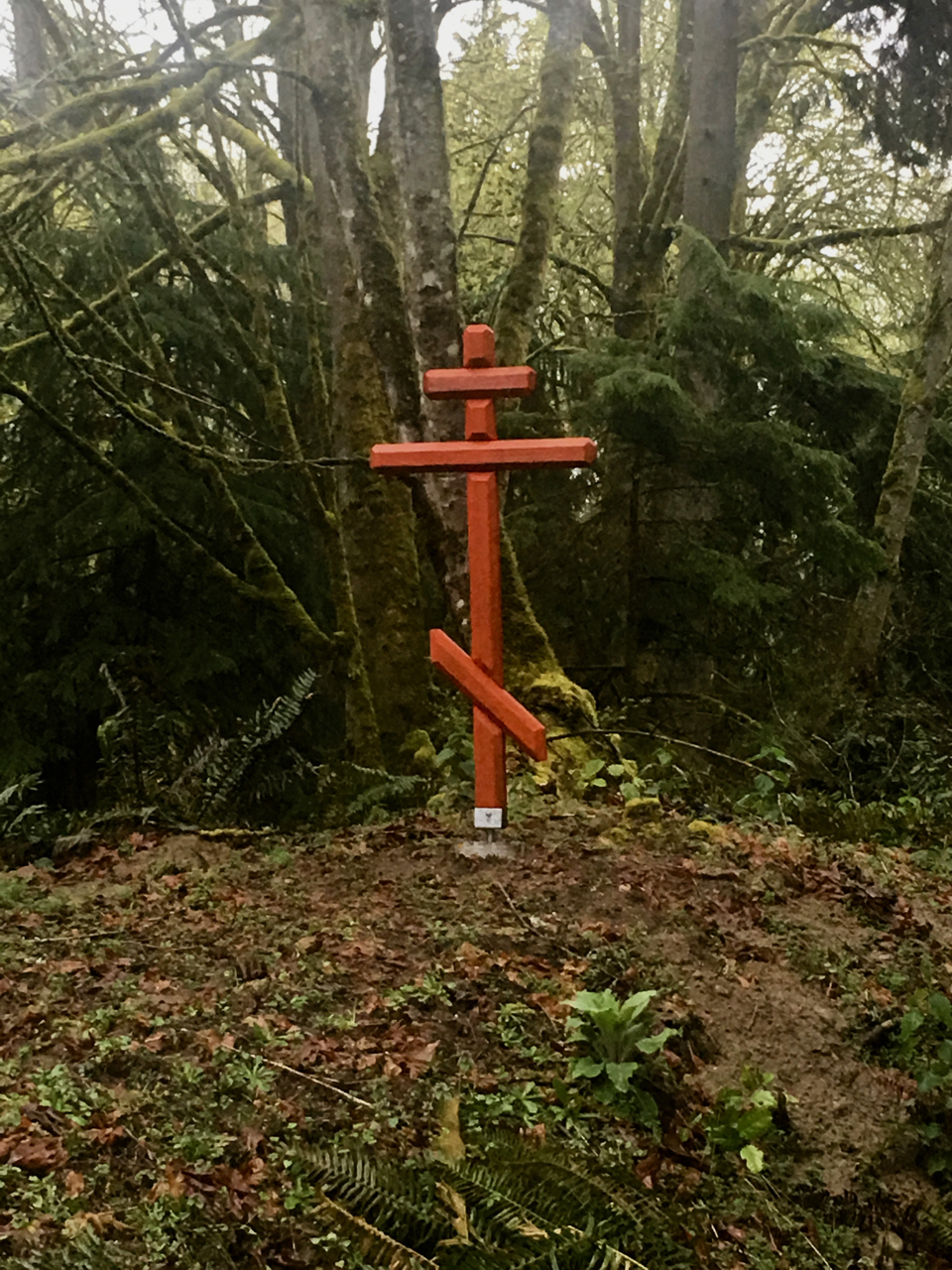 Evagrius Ponticus wrote that "If you are a theologian, you will pray truly. And if you pray truly, you are a theologian." (Treatise On Prayer, 61).
There are only a few Orthodox saints who've been given the honor of being called, "theologians". Saint John the Theologian, and Saint Symeon the New Theologian, to give two examples, were declared Theologians by the Church, because of their theology was the outcome of their having encountered the Living God.
Theologians, in the strict sense of the word, are those who have mastered the art of prayer. Pure theology does not come out of a humanistic, philosophical search for the things of God, but, rather, from an encounter with the Living God. True theology is not the result of a rationalistic, and abstract search for God, but is the result of God's divine grace. This divine grace is God's gift to those who seek Him out with purity of heart, and ascetic struggle. Theology is not about speaking about God, but encountering Him.
Love in Christ,
Abbot Tryphon
Sunday April 7, 2019 / March 25, 2019
Fourth Sunday of the Great Lent. Tone four.
Great Lent. Fish Allowed.     The Annunciation of Our Most Holy Lady, the Theotokos and Ever-Virgin Mary.
Venerable John Lestvichnik (movable holiday on the 4th Sunday of the Great Lent)..
New Hieromartyr Tikhon, patriarch of Moscow and All Russia (1925).
Venerable Sabbas the New (1948).
"Annunciation" (16th c.) Icon of the Mother of God.
Martyrs Pelagia, Theodosia, and Dula of Nicomedia, who suffered under Valentinian.
Venerable Parthenius of the Kiev Caves (1855).
St. Senuphius the Wonderworker of Latomos (9th c.).
St. Nicander of Pskov (1581).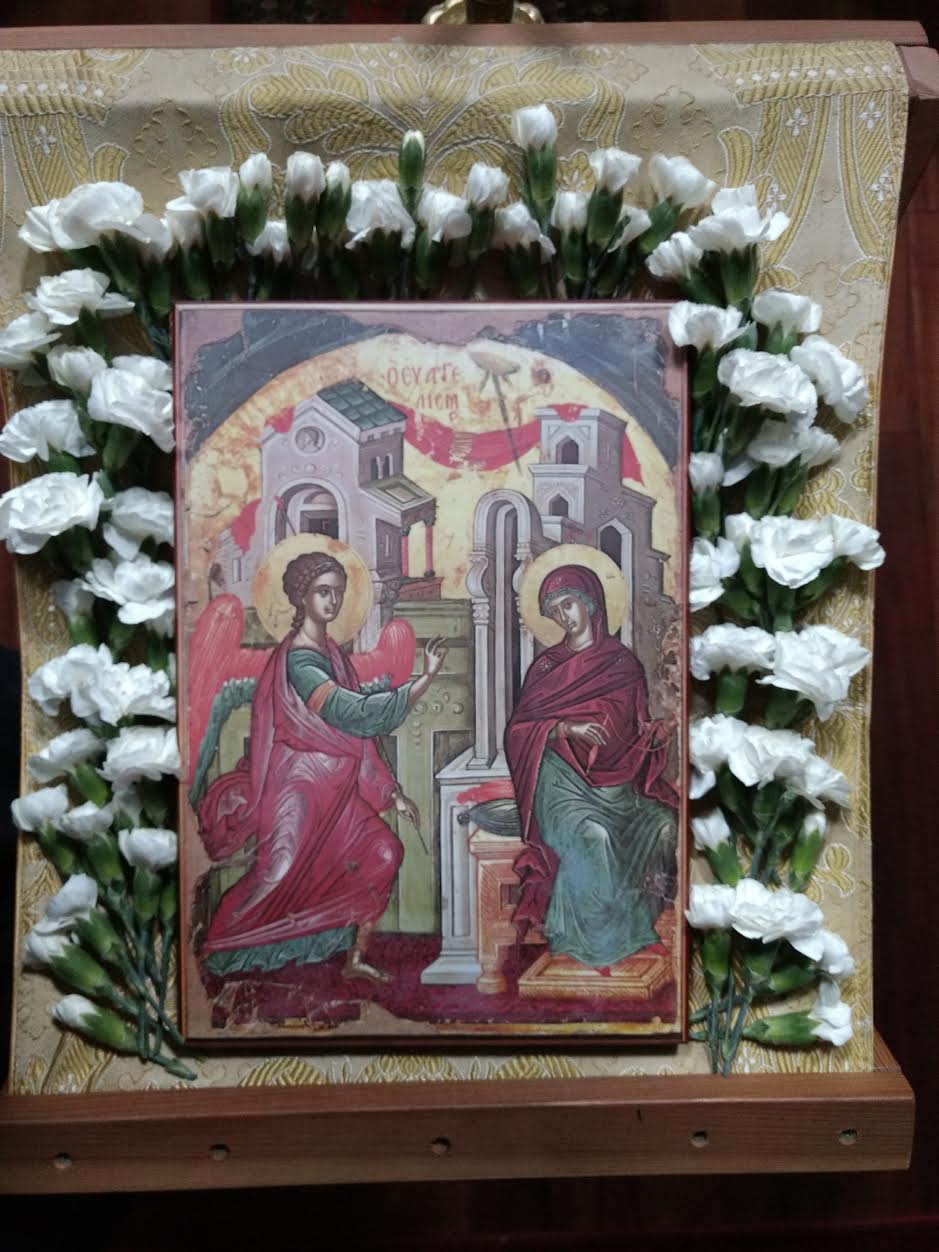 The Scripture Readings
Hebrews 2:11-18
11 For both He who sanctifies and those who are being sanctified are all of one, for which reason He is not ashamed to call them brethren, 12 saying:
"I will declare Your name to My brethren;
In the midst of the assembly I will sing praise to You."
13 And again:
"I will put My trust in Him."
And again:
"Here am I and the children whom God has given Me."
14 Inasmuch then as the children have partaken of flesh and blood, He Himself likewise shared in the same, that through death He might destroy him who had the power of death, that is, the devil, 15 and release those who through fear of death were all their lifetime subject to bondage. 16 For indeed He does not give aid to angels, but He does give aid to the seed of Abraham. 17 Therefore, in all things He had to be made like His brethren, that He might be a merciful and faithful High Priest in things pertaining to God, to make propitiation for the sins of the people. 18 For in that He Himself has suffered, being tempted, He is able to aid those who are tempted.
Luke 1:24-38
24 Now after those days his wife Elizabeth conceived; and she hid herself five months, saying, 25 "Thus the Lord has dealt with me, in the days when He looked on me, to take away my reproach among people."
Christ's Birth Announced to Mary
26 Now in the sixth month the angel Gabriel was sent by God to a city of Galilee named Nazareth, 27 to a virgin betrothed to a man whose name was Joseph, of the house of David. The virgin's name was Mary. 28 And having come in, the angel said to her, "Rejoice, highly favored one, the Lord is with you; blessed are you among women!"
29 But when she saw him, she was troubled at his saying, and considered what manner of greeting this was. 30 Then the angel said to her, "Do not be afraid, Mary, for you have found favor with God. 31 And behold, you will conceive in your womb and bring forth a Son, and shall call His name Jesus. 32 He will be great, and will be called the Son of the Highest; and the Lord God will give Him the throne of His father David. 33 And He will reign over the house of Jacob forever, and of His kingdom there will be no end."
34 Then Mary said to the angel, "How can this be, since I do not know a man?"
35 And the angel answered and said to her, "The Holy Spirit will come upon you, and the power of the Highest will overshadow you; therefore, also, that Holy One who is to be born will be called the Son of God. 36 Now indeed, Elizabeth your relative has also conceived a son in her old age; and this is now the sixth month for her who was called barren. 37 For with God nothing will be impossible."
38 Then Mary said, "Behold the maidservant of the Lord! Let it be to me according to your word." And the angel departed from her.