Holiness comes only to those who struggle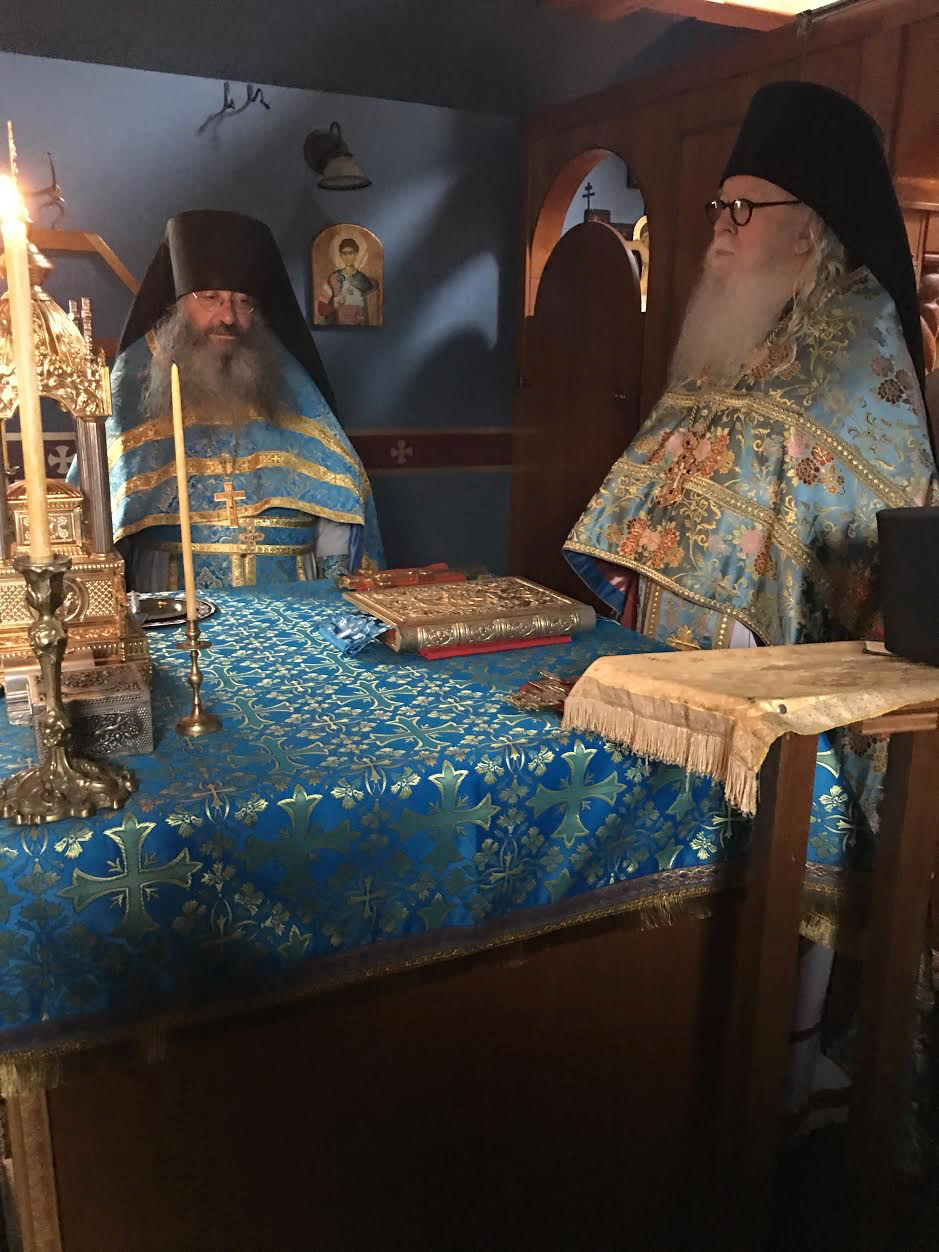 Not an hour should pass without taking time to examine our heart, for the hour of judgement can come at any time, and we must be ready to give account to God for our life.
There is no spiritual improvement if we do not seek to please God with holiness of life. If we find good in our deeds, we must attribute it to God. If we find we've neglected our spiritual struggle, and acted with foolish abandon, we, in our weakness, must turn to God in repentance.
We must resolve to turn ourselves around, with God's help, and fight against the enemy of our souls. Holiness comes only to those who struggle.
With love in Christ,
Abbot Tryphon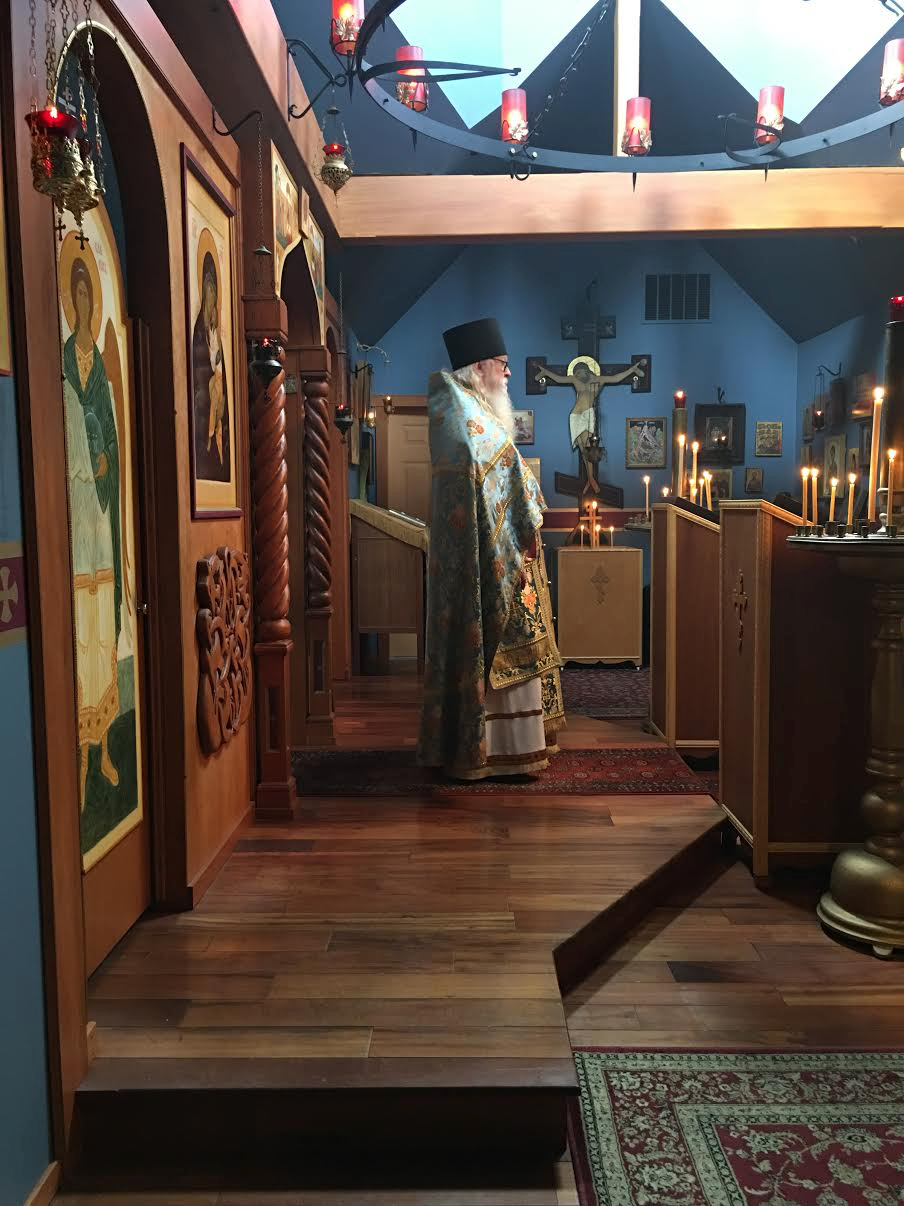 Thank you for your support
On behalf of the holy brotherhood of All-Merciful Saviour Monastery, I would like to extend our heartfelt thanks to all of you who so generously contribute financial support to the monastery.
These contributions enable us to meet our monthly financial obligations, including the mortgage payments, and allow us to continue serving the world with our prayers. Your generosity also enables us to continue our outreach to university students, and our service to the police and fire departments of our island community, as we provide chaplaincy support to those in crisis.
Thank you all for allowing us to live the evangelical life of Orthodox monasticism in witness to the salvific truth of the Gospels of Our Lord, God, and Saviour, Jesus Christ.
You can donate through PayPal, as well as sending a check directly to the monastery.
All-Merciful Saviour Monastery
PO Box 2420
Vashon Island, WA 98070
Or, visit our website at www.vashonmonks.com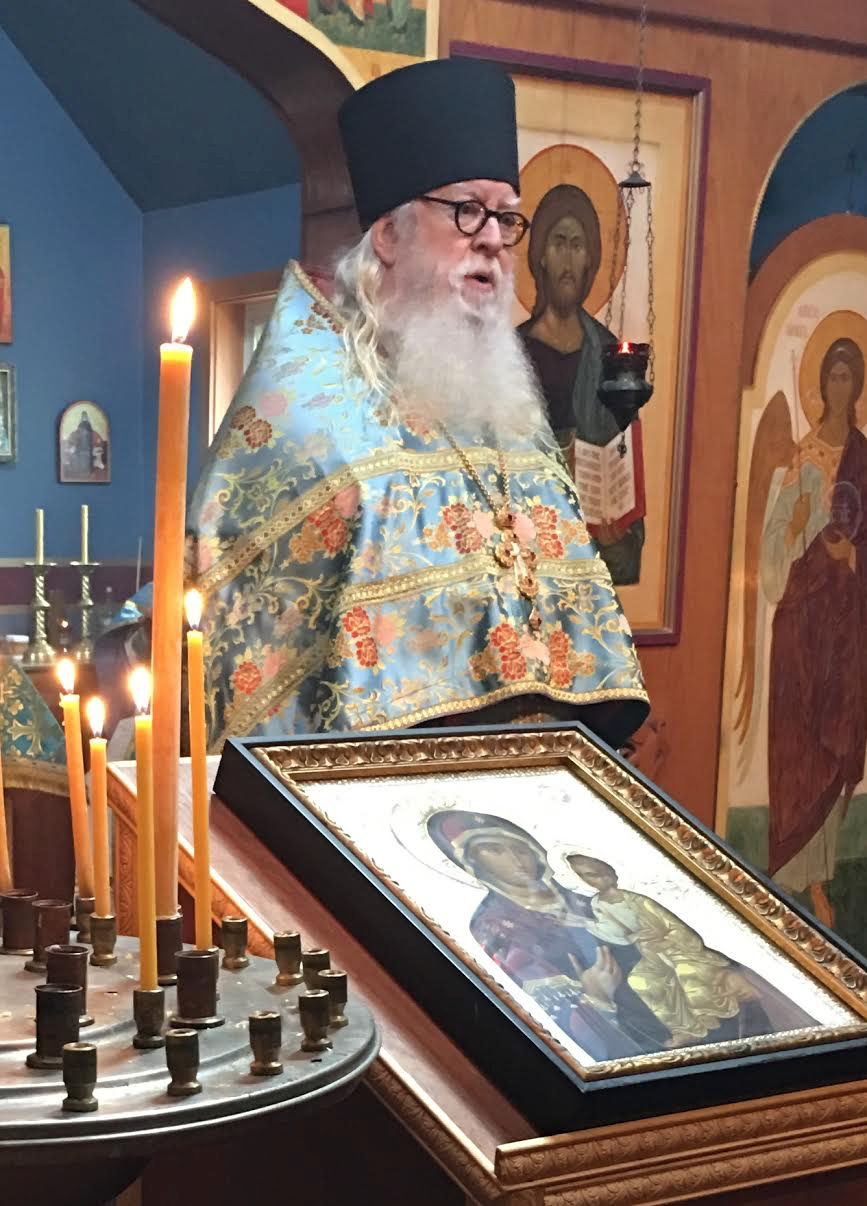 Monday April 8, 2019 / March 26, 2019
Fifth Week of the Great Lent. Tone four.
Great Lent. By Monastic Charter: Strict Fast (Bread, Vegetables, Fruits)
Synaxis of the Archangel Gabriel.
Martyr Parasceva (1939).
Hieromartyr Irenaeus, bishop of Srem (Sirmium), Serbia (304).
Martyrs Bathusius and Bercus presbyters, monk Arpilus, laymen Abibus, Agnus, Reasus, Igathrax, Iscoeus (Iskous, Escoes), Silas, Signicus, Sonerilas, Suimbalus, Thermus, Phillus (Philgas), and the women Anna, Alia, Larissa, Monco (Manca), Mamica, Uirko (Virko), Animais (Animaida), Gaatha, and Duklida, in Crimea (375).
Venerable Malchus of Chalcis in Syria (4th c.).
Venerable Basil the Younger, anchorite near Constantinople (944).
Hieromartyr Eusebius, bishop of Kival, and Martyr Pullius the Reader.
St. Braulio of Saragossa in Iberia (646).
Martyr Codratus (Quadratus), and with him 40 Martyrs, who suffered under Diocletian.
St. Ludger, bishop of Munster (809).
Martyr Montanus the priest, and his wife Maxima at Sirmium (beginning of 4th c.).
St. Eutychius, subdeacon of Alexandria (356).
New Martyr George of Adrianople (1437).
Venerable Stephen the Wonderworker, abbot of Tryglia (815).
St. Govan, hermit of Pembrokeshire.
The Scripture Readings
Isaiah 37:33-38:6
33 "Therefore thus says the Lord concerning the king of Assyria:
'He shall not come into this city,
Nor shoot an arrow there,
Nor come before it with shield,
Nor build a siege mound against it.
34 By the way that he came,
By the same shall he return;
And he shall not come into this city,'
Says the Lord.
35 'For I will defend this city, to save it
For My own sake and for My servant David's sake.' "
Sennacherib's Defeat and Death
36 Then the angel of the Lord went out, and killed in the camp of the Assyrians one hundred and eighty-five thousand; and when people arose early in the morning, there were the corpses—all dead. 37 So Sennacherib king of Assyria departed and went away, returned home, and remained at Nineveh. 38 Now it came to pass, as he was worshiping in the house of Nisroch his god, that his sons Adrammelech and Sharezer struck him down with the sword; and they escaped into the land of Ararat. Then Esarhaddon his son reigned in his place.
Hezekiah's Life Extended
38 In those days Hezekiah was sick and near death. And Isaiah the prophet, the son of Amoz, went to him and said to him, "Thus says the Lord: 'Set your house in order, for you shall die and not live.' "
2 Then Hezekiah turned his face toward the wall, and prayed to the Lord, 3 and said, "Remember now, O Lord, I pray, how I have walked before You in truth and with a loyal heart, and have done what is good in Your sight." And Hezekiah wept bitterly.
4 And the word of the Lord came to Isaiah, saying, 5 "Go and tell Hezekiah, 'Thus says the Lord, the God of David your father: "I have heard your prayer, I have seen your tears; surely I will add to your days fifteen years. 6 I will deliver you and this city from the hand of the king of Assyria, and I will defend this city." '
Genesis 13:12-18
12 Abram dwelt in the land of Canaan, and Lot dwelt in the cities of the plain and pitched his tent even as far as Sodom. 13 But the men of Sodom were exceedingly wicked and sinful against the Lord.
14 And the Lord said to Abram, after Lot had separated from him: "Lift your eyes now and look from the place where you are—northward, southward, eastward, and westward; 15 for all the land which you see I give to you and your descendants forever. 16 And I will make your descendants as the dust of the earth; so that if a man could number the dust of the earth, then your descendants also could be numbered. 17 Arise, walk in the land through its length and its width, for I give it to you."
18 Then Abram moved his tent, and went and dwelt by the terebinth trees of Mamre, which are in Hebron, and built an altar there to the Lord.
Proverbs 14:27-15:4
27 The fear of the Lord is a fountain of life,
To turn one away from the snares of death.
28 In a multitude of people is a king's honor,
But in the lack of people is the downfall of a prince.
29 He who is slow to wrath has great understanding,
But he who is impulsive exalts folly.
30 A sound heart is life to the body,
But envy is rottenness to the bones.
31 He who oppresses the poor reproaches his Maker,
But he who honors Him has mercy on the needy.
32 The wicked is banished in his wickedness,
But the righteous has a refuge in his death.
33 Wisdom rests in the heart of him who has understanding,
But what is in the heart of fools is made known.
34 Righteousness exalts a nation,
But sin is a reproach to any people.
35 The king's favor is toward a wise servant,
But his wrath is against him who causes shame.
A Soft Answer Turns Away Wrath
15 A soft answer turns away wrath,
But a harsh word stirs up anger.
2 The tongue of the wise uses knowledge rightly,
But the mouth of fools pours forth foolishness.
3 The eyes of the Lord are in every place,
Keeping watch on the evil and the good.
4 A wholesome tongue is a tree of life,
But perverseness in it breaks the spirit.